Duck Sauce - Goody Two Shoes (Viceroy Edit)
Random f*cking night in Culver City. Jeremy was finishing his week-long stay in SoCal from the big city. Downtown Culver City is a little further away from Anaheim than I remembered. But I got to see some friends I haven't seen in a while and make some new ones!
Rush Street is a upscale bar that sorta reminds me of a huge loft/studio. It's easy to get into the bar itself, but there's a long line to get up to the 2nd floor dance party. The line itself ran through the middle of the bar which is pretty retarded. So most of us just enjoyed the music from the commoners area.
I was drunk and on the border of blacking out as I don't remember the exact exchange that occurred outside of the bar at the end of the night. What I do know is that you don't f*ck with my friends!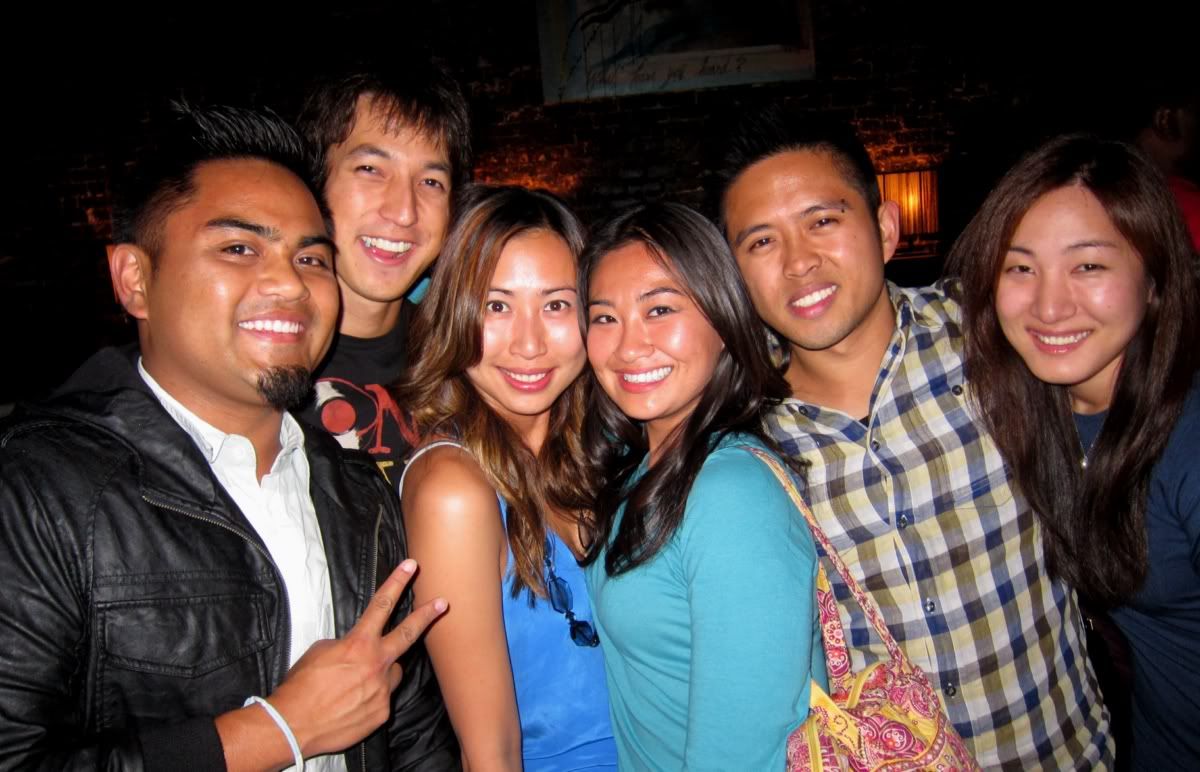 "Let me get a picture of you guys!"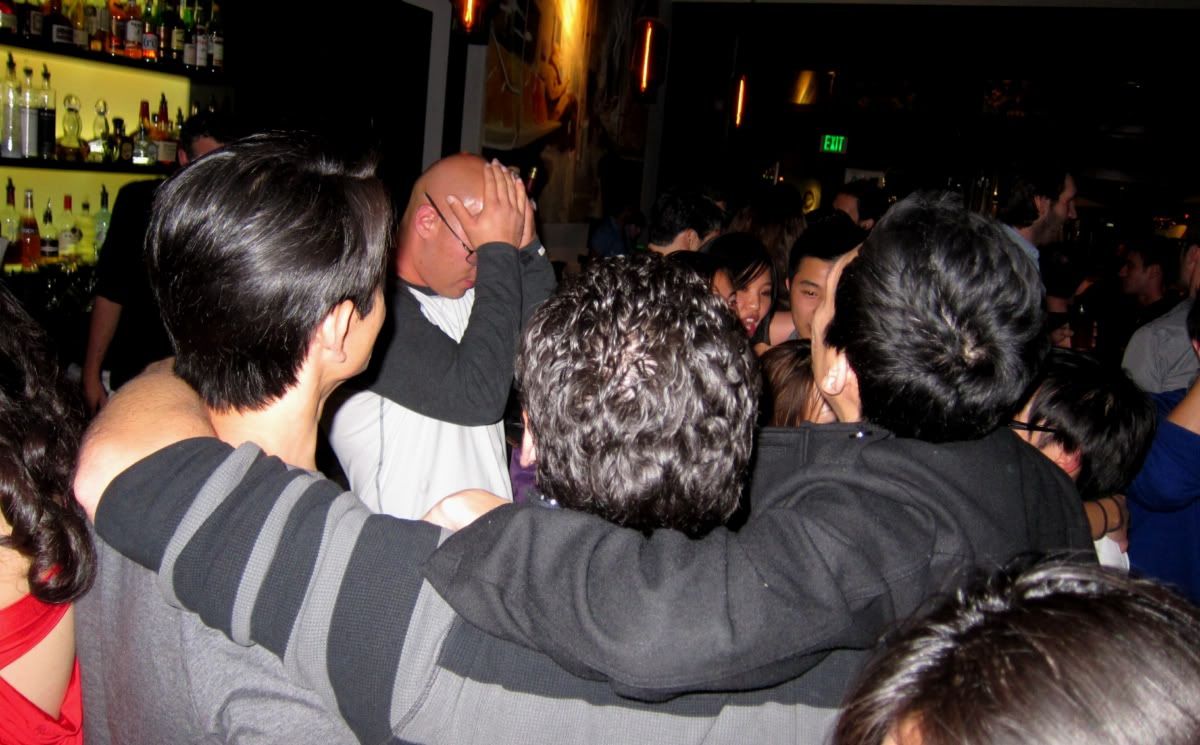 Har har...

Better.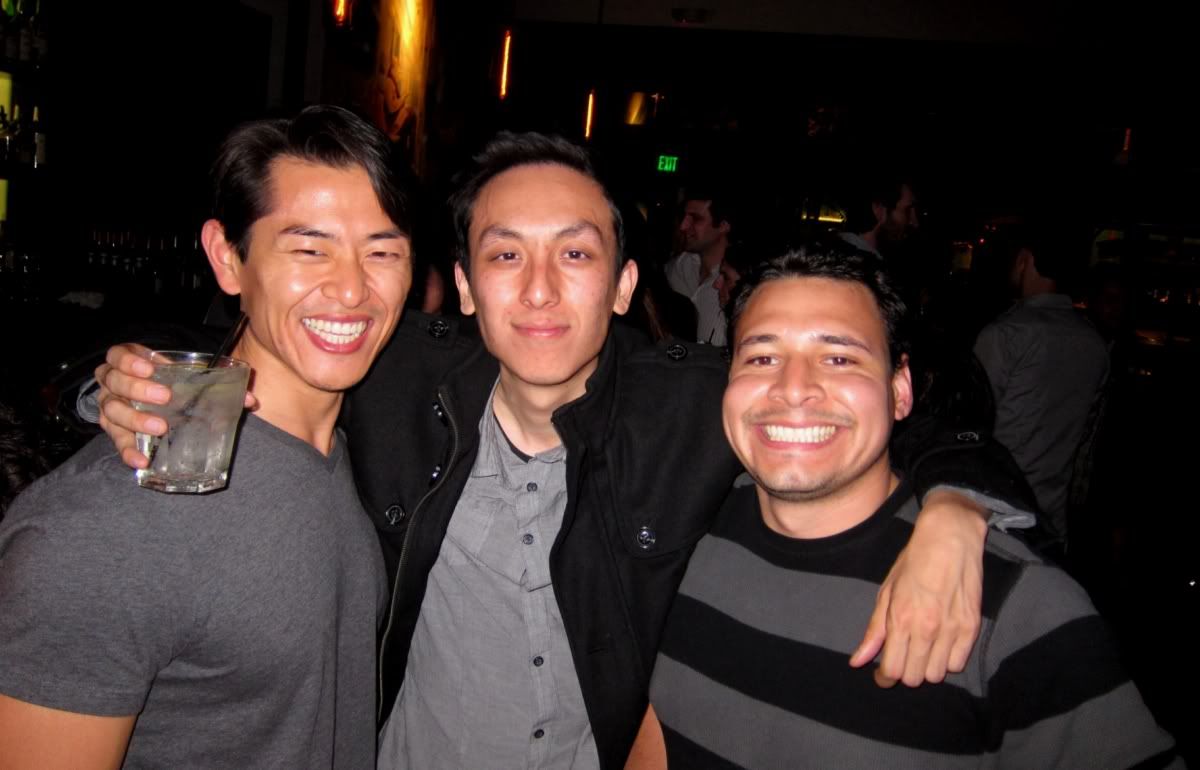 Omie my homie!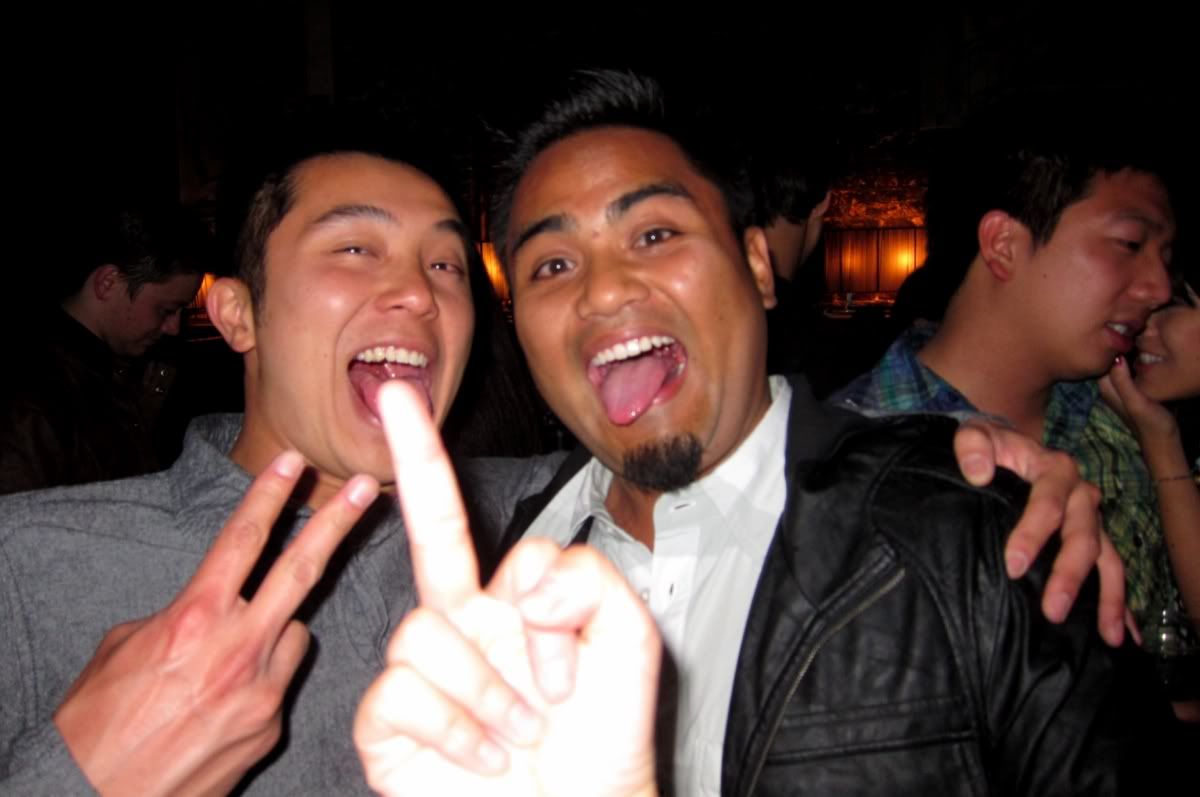 Who's goddamn fingers screwed up our shot?!

Oh. Meijie. F*ck you!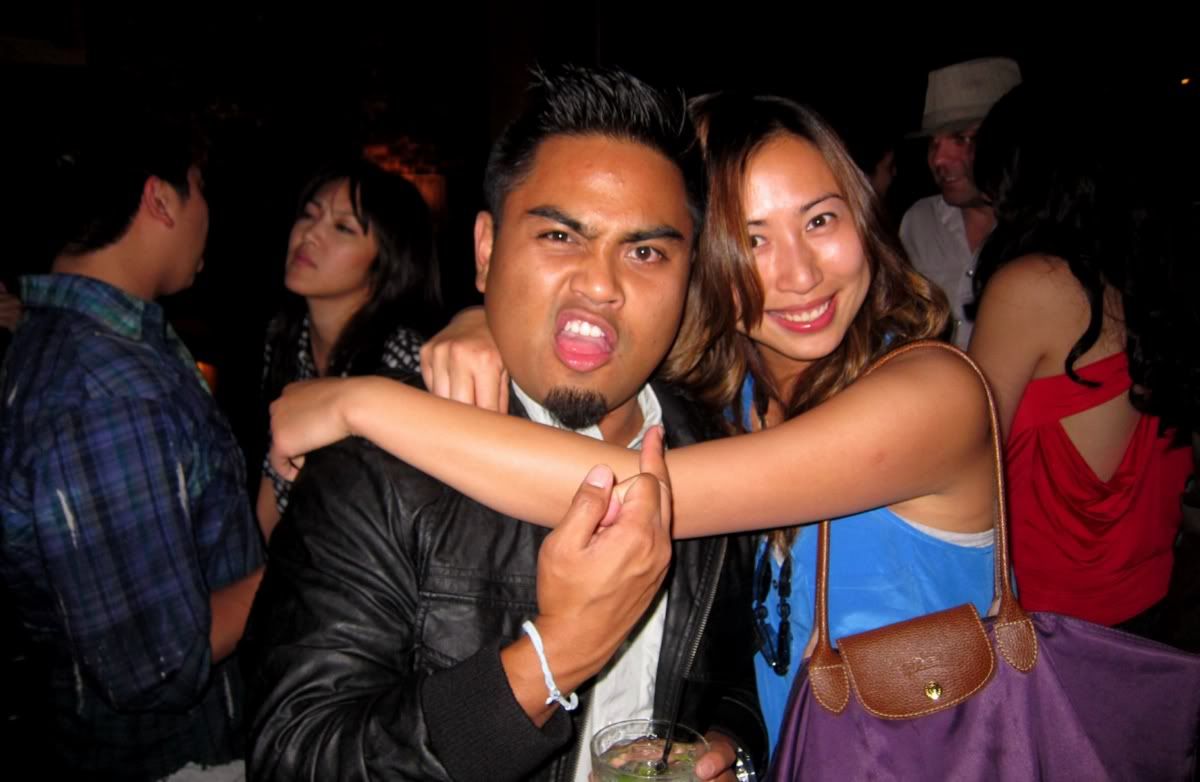 "Diana will you PLEASE dance with me?.."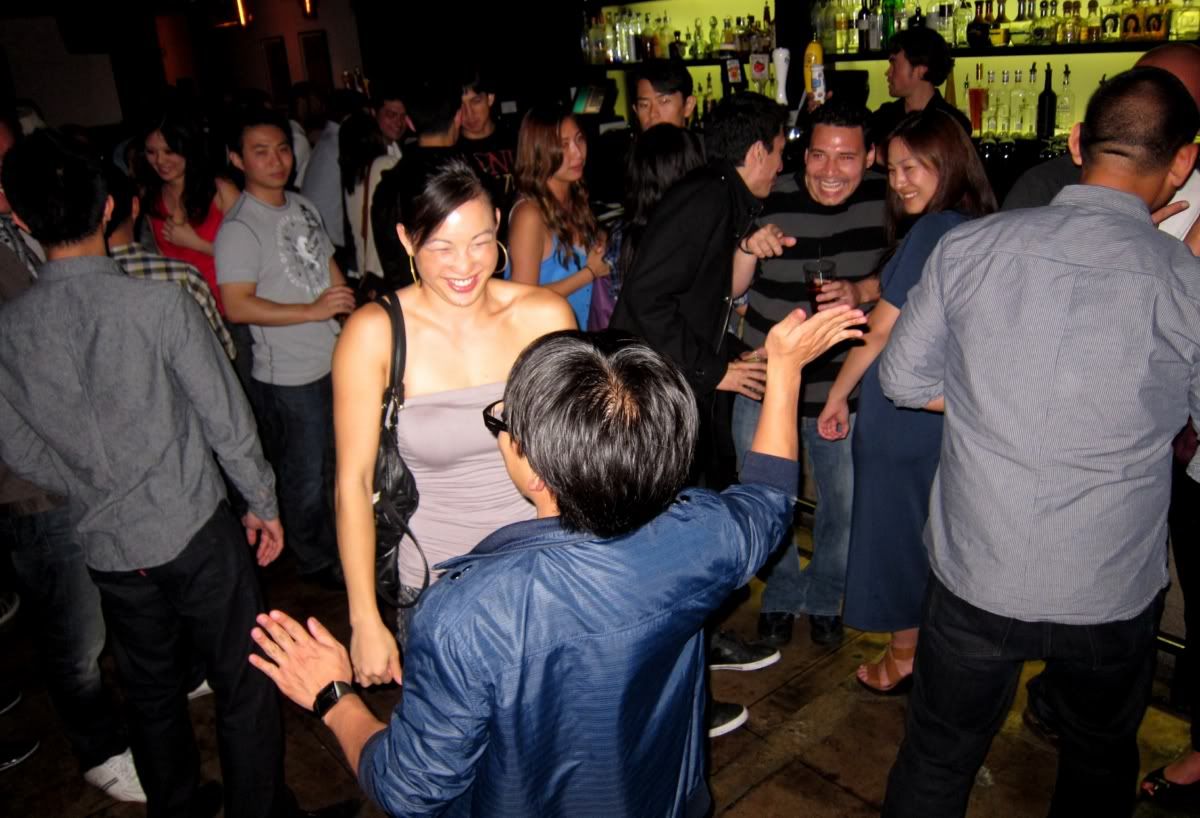 Drian (Drunk Brian) FTW.



Ah the woman, the myth, the legendary "other" Iris.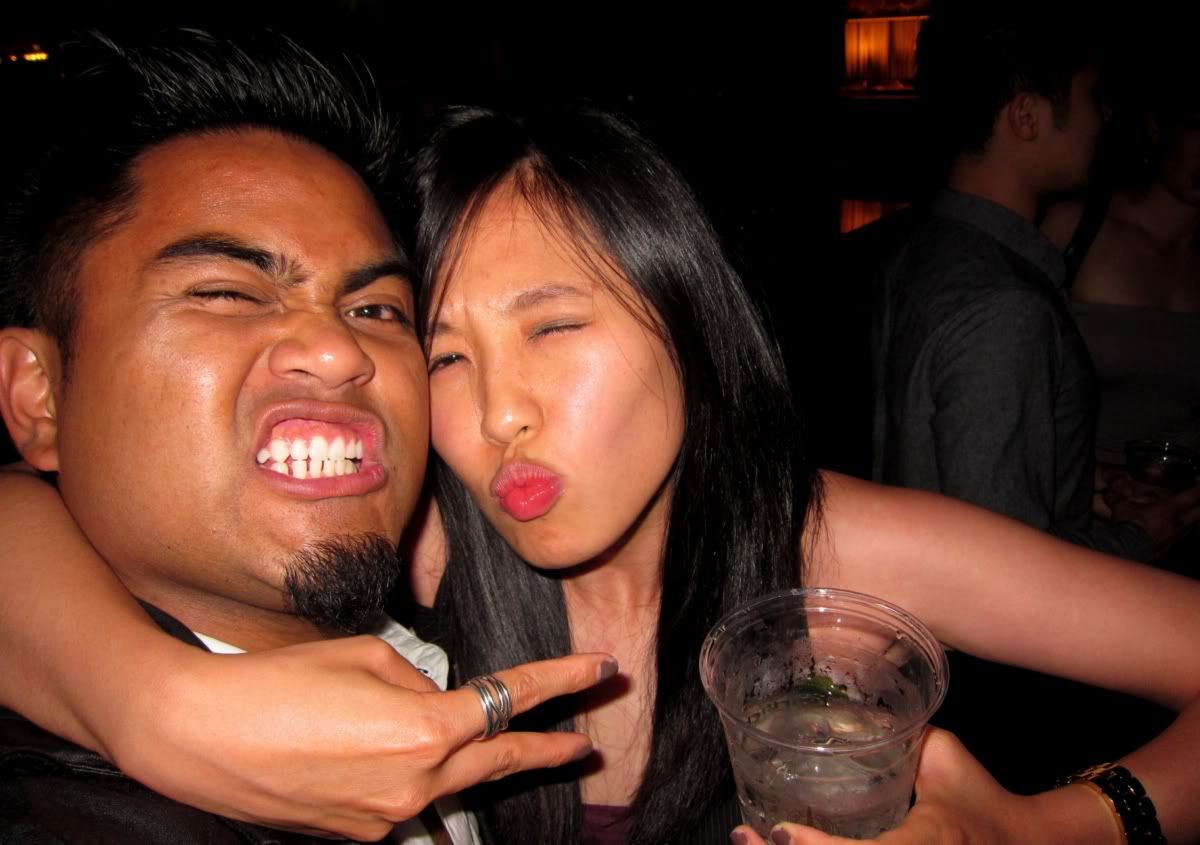 "IRIS!! You're my fucking favorite bitch!!"
Hahahhahaha oye.... Outta control.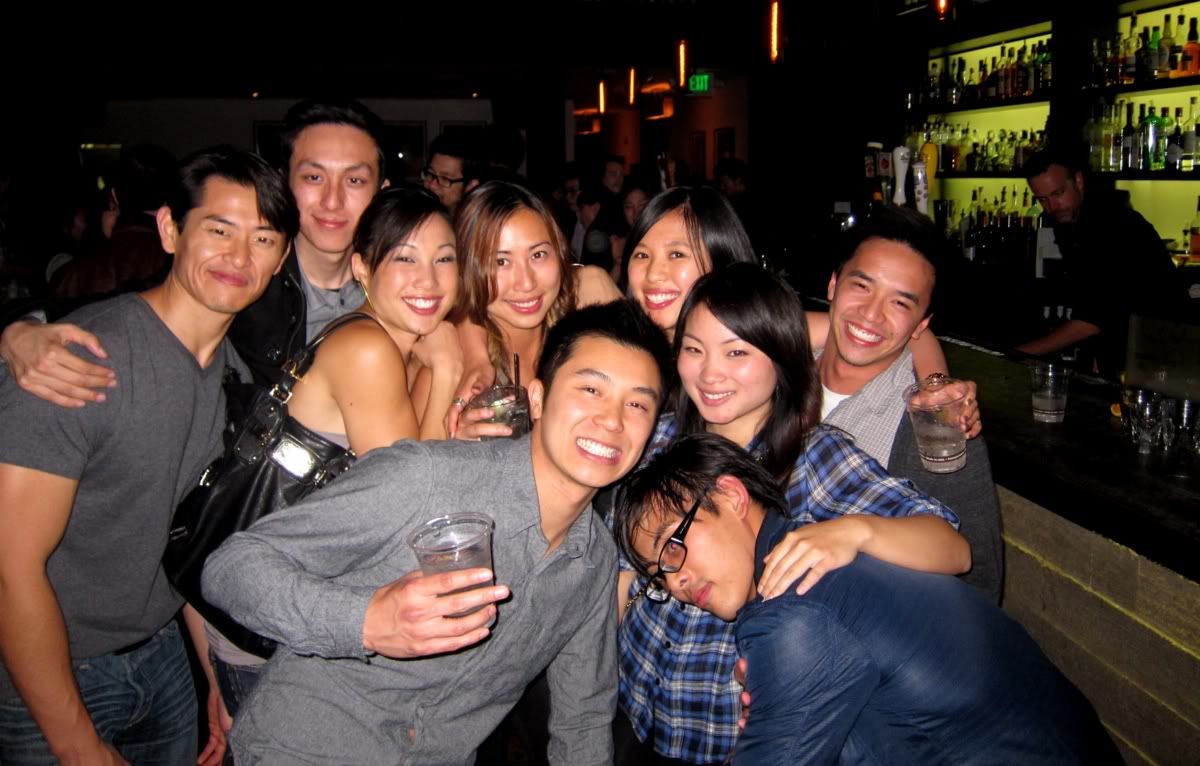 I forgot this dude's name, but he was funny as hell!



What the hell am I doing?? I know I didn't unbutton my own shirt...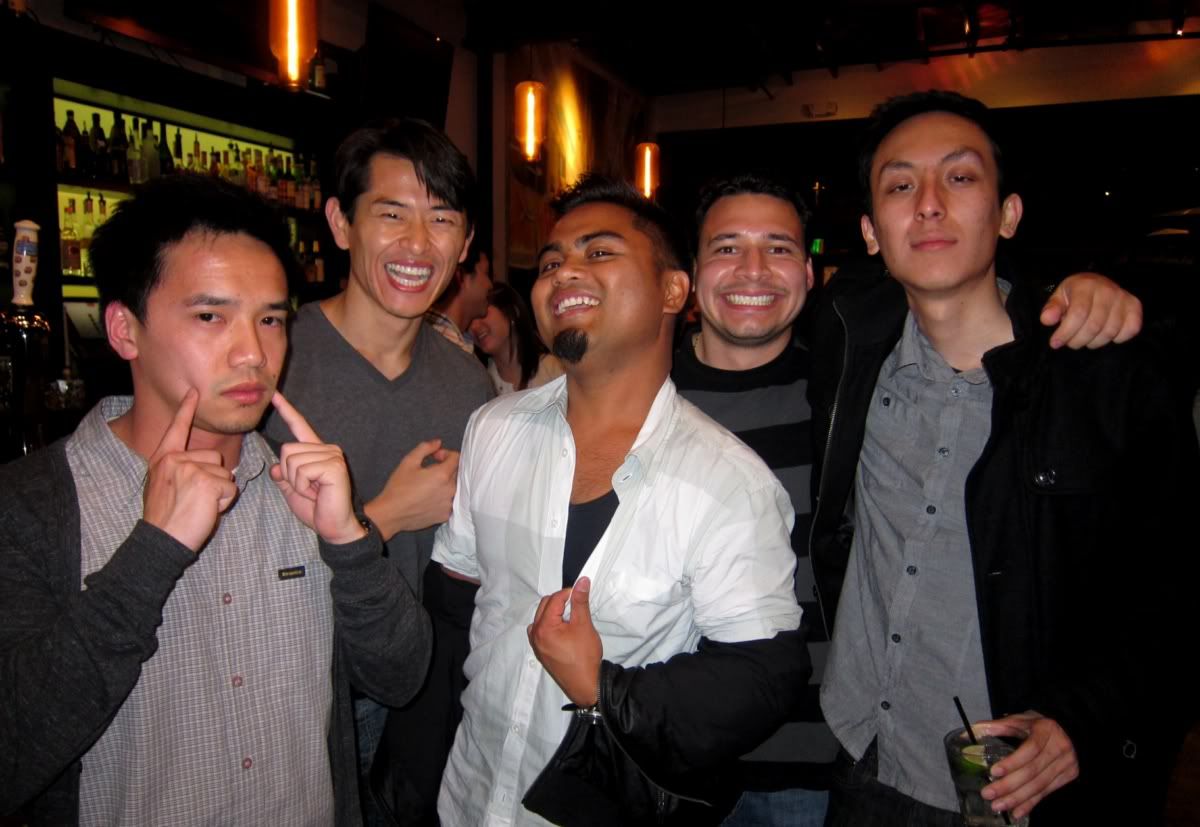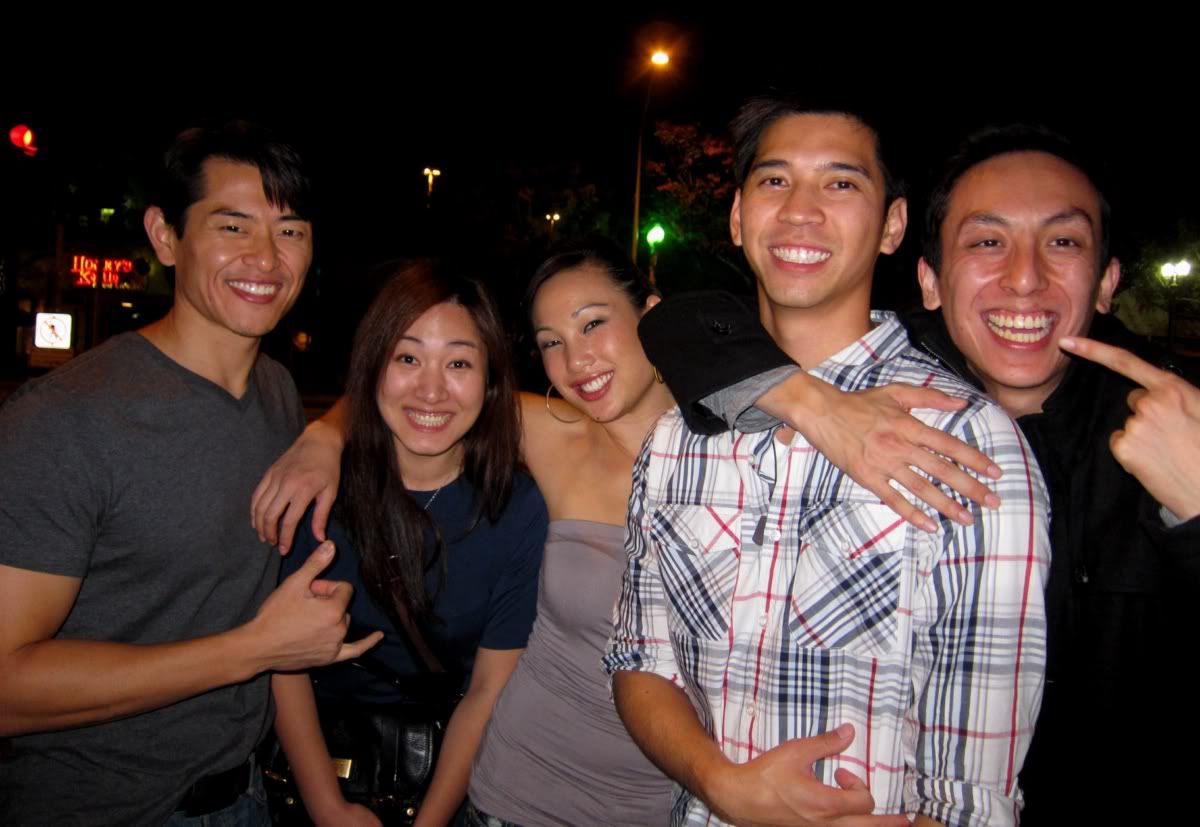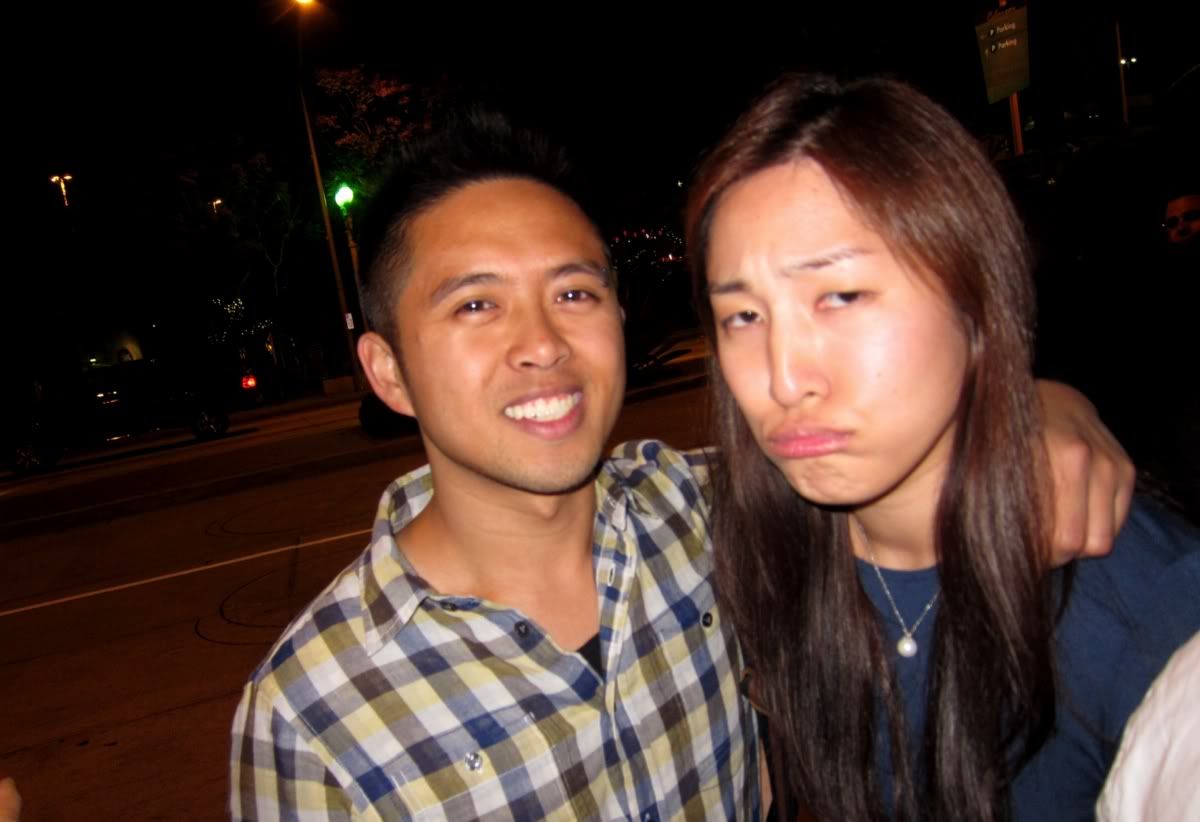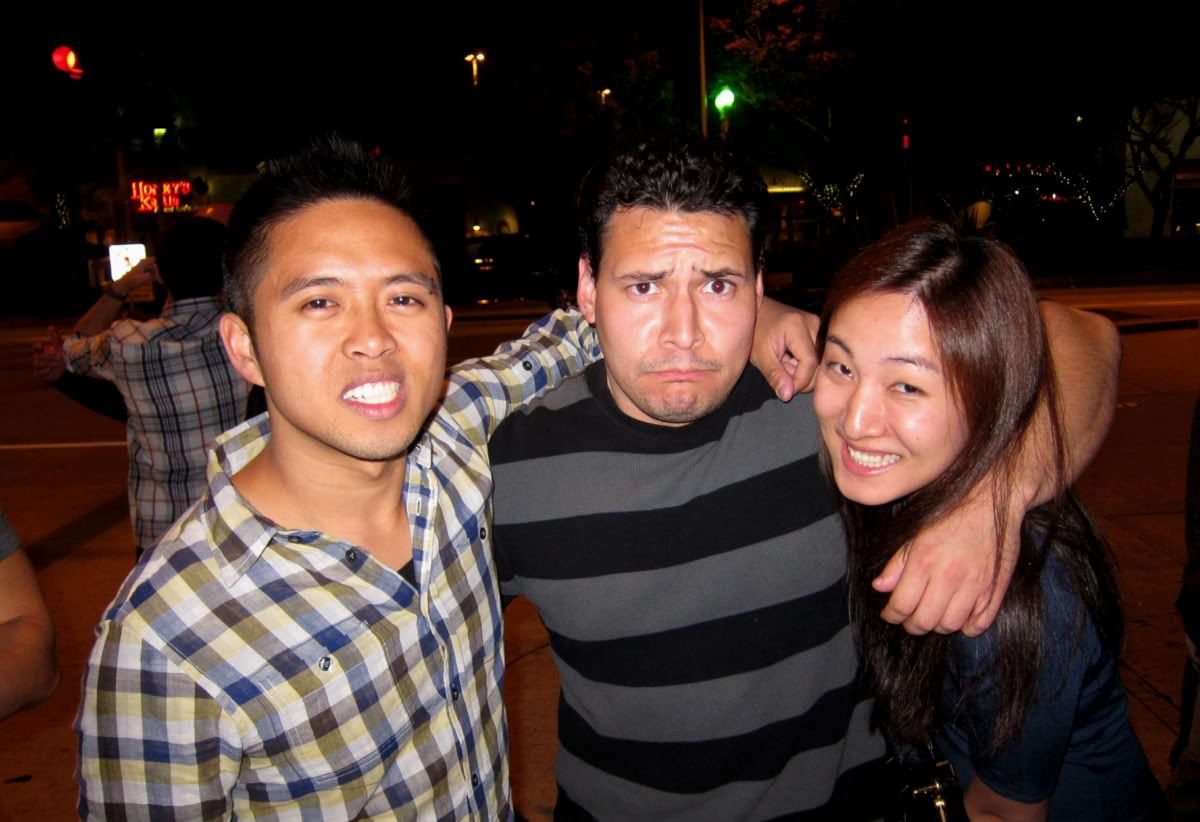 It's like the frowns got passed around from Julie to Cesar to Jeremy.

Yay Irises helping each other out!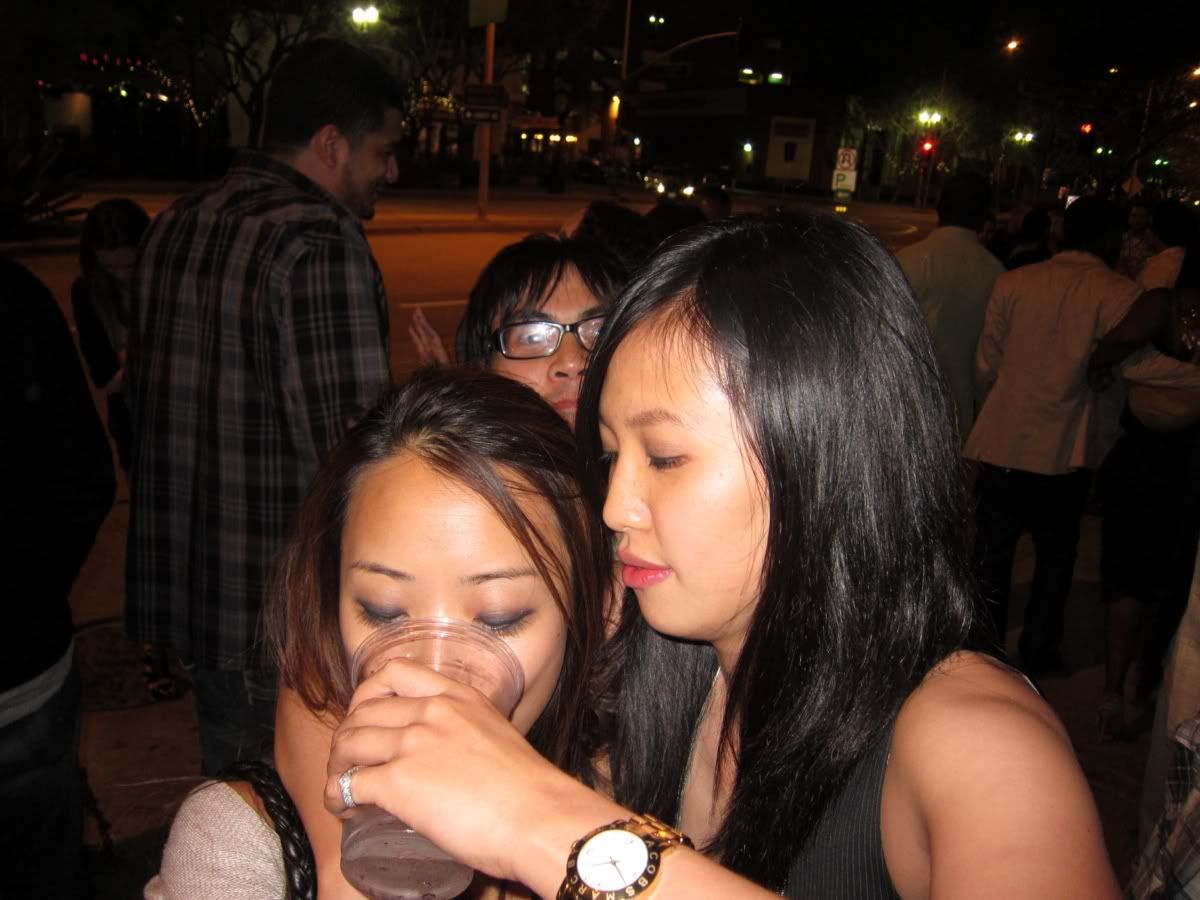 Looks like its just us 3 for Coachella Week 2 so far.



Take 2!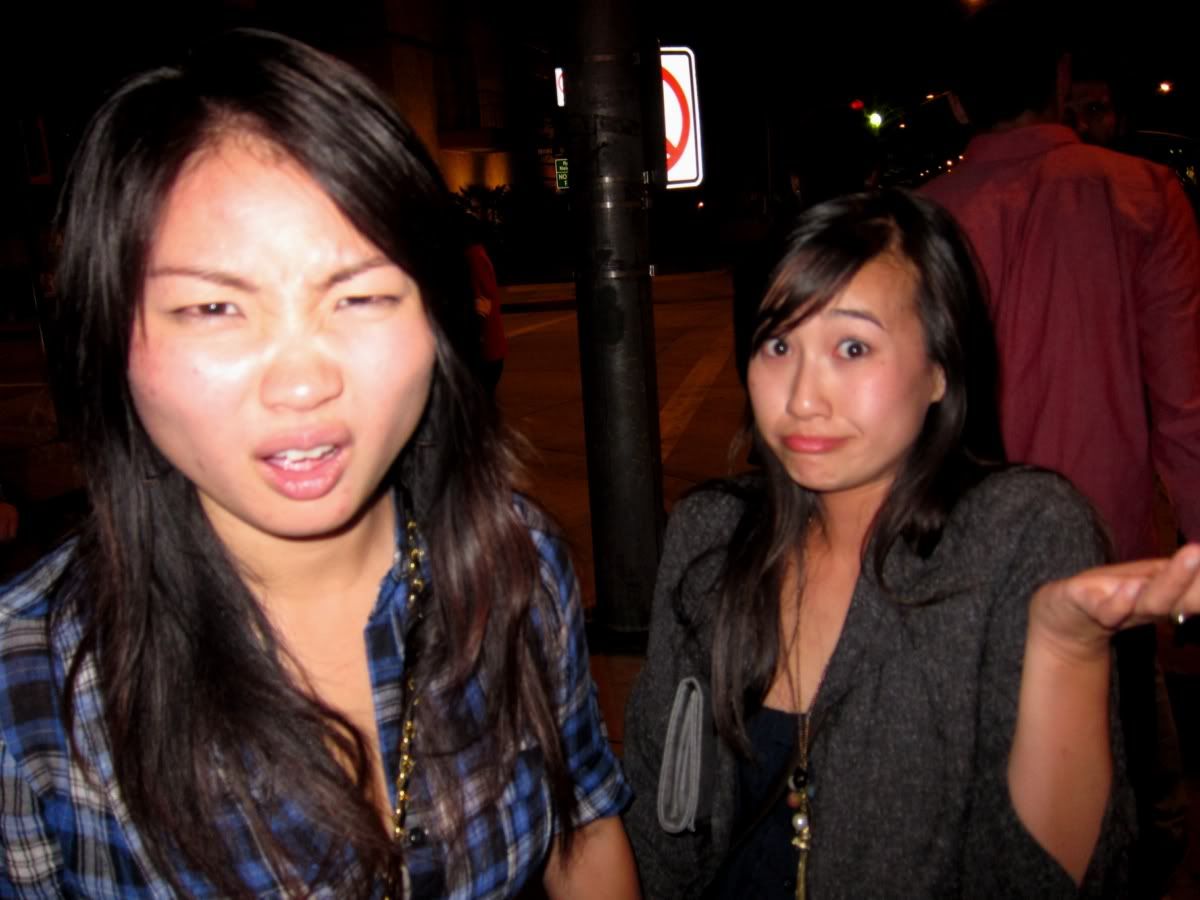 Good work champ.