Deadmau5 - Raise Your Weapon (Madeon Remix)
Surprise dinner for Reyes. Suprise All-You-Can-Eat Korean BBQ for only $9.99. Surprise trip up to Koreatown on a Monday night. Surprise 4lbs gained at the end of it all. Worth it.
Via
KaYoTiK
.
the extra "b" is for birthday. because it was ryan's birthday. and he likes korean barbeque.



but first was a necessary photoshoot atop anton's roof.



what are you looking at jomo?



there must be something interesting towards the right...



seriously. what's so freaking cool that's right outside of the viewfinder?



guess we'll never know...[/pensive] [/emo wrist]



headed to LA family restaurant just around the corner to greet the unexpecting bday boy


fake reactions aside, he was still semi surprised

cheers to ryan!



manning the grill since i'm particular about grilling methods



mmmmmmmmm....



cheers to lesbian drummers!



more selective with our 2nd plate. just stacked up the brisket and bulgolgi.



cheers to hard summer!



cali swag fam district developmental league



corner to corner table clap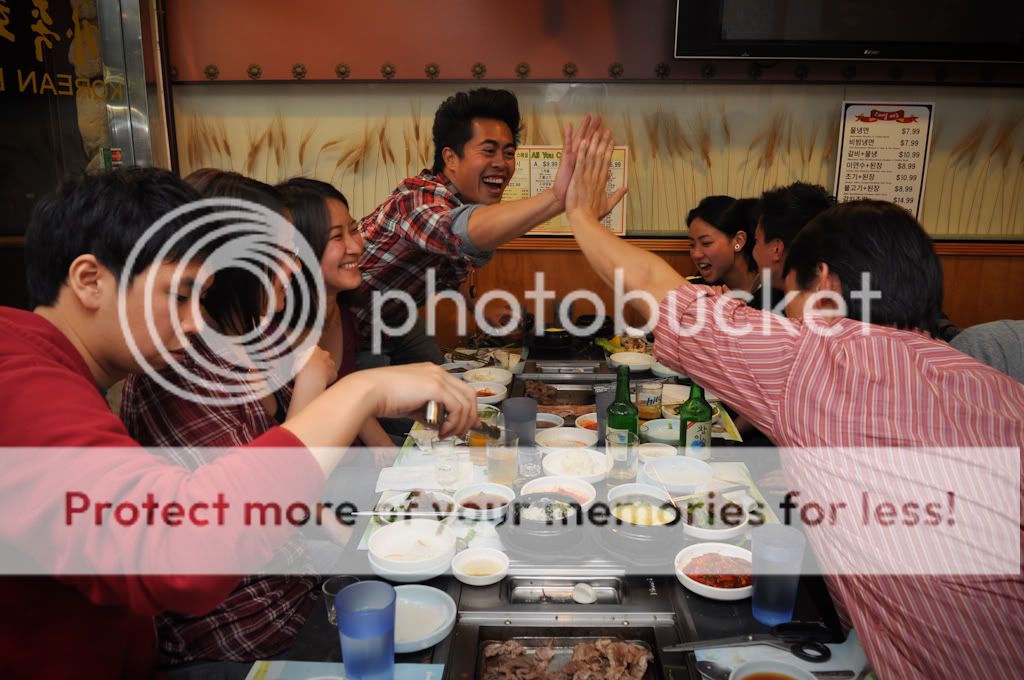 cheers to drunken may!



wait. which way is the bathroom anson?



these two make for cuteness. double fisting panda dance go!



all the alcohol cost about the same as the all-you-can-eat meal. beasts.



lured ryan back to anson's to hang out and throw a cake in his face



air-bender. no blowing necessary.


happy birthday BRO.