The day after any wild drunk night seems to have the same protocol: wake up late (or early for you unlucky ones), eat some food, and recap the night before with the sober and the drunk.
Another standard is the drunk baby who basically needs to be taken care of at the end of the night. Ours that night was the birthday girl Josie. Terry basically was up till 6am watching over her because Josie was borderline alcohol-poisoned (open eyelids, eyes rolled back, and some nasty looking puke). Homegirl was more amazed and excited than concerned that she blacked out. Well Josie, you definitely beat your condition from
last year
.
"How did I get here? Why am I on the floor?! AMAZING!!!" -Josie.
"Bitch I should kick your ass for last night!" -Terry.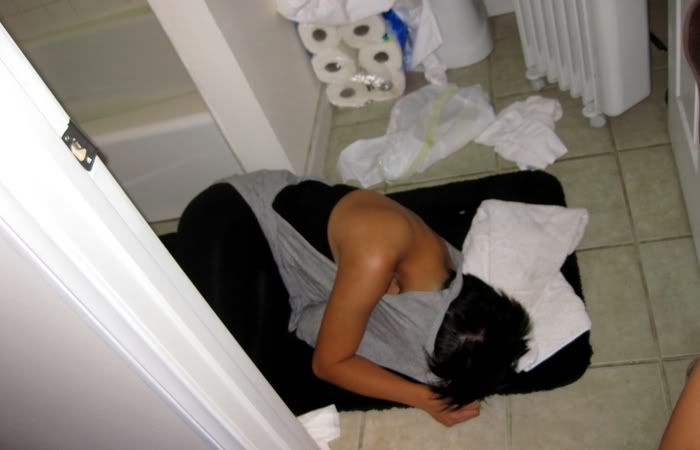 Well Josie had to get home for her birthday celebration since she had family coming over. The bumsville gals and I joined her for some good ol Filipino potluck action.
Terry was a little nervous to meet her soulmate's parents. Annabelle is just pumped to eat.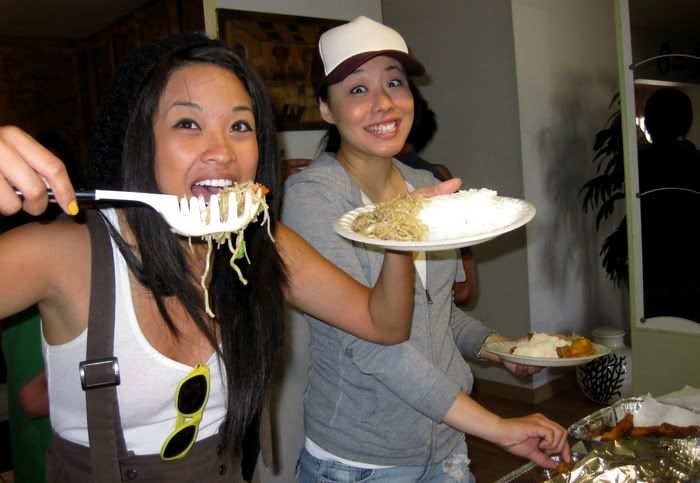 Wow. I think I almost cried when I ate this. I felt like I was back at an old family party in Fullerton circa 1992.
Ain't no birthday without a birthday cake. 21?! Stop playin'.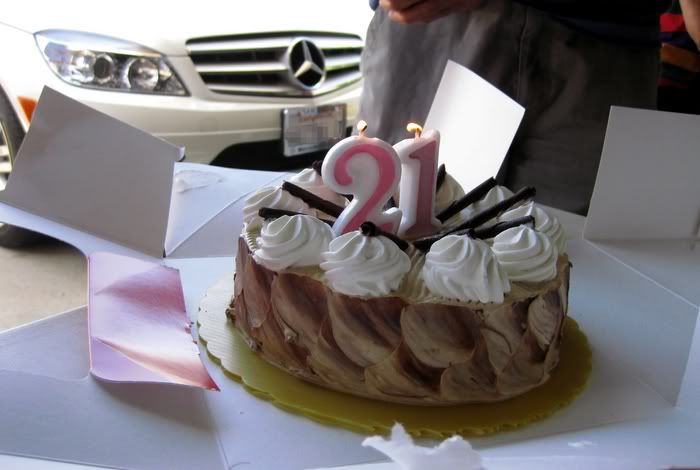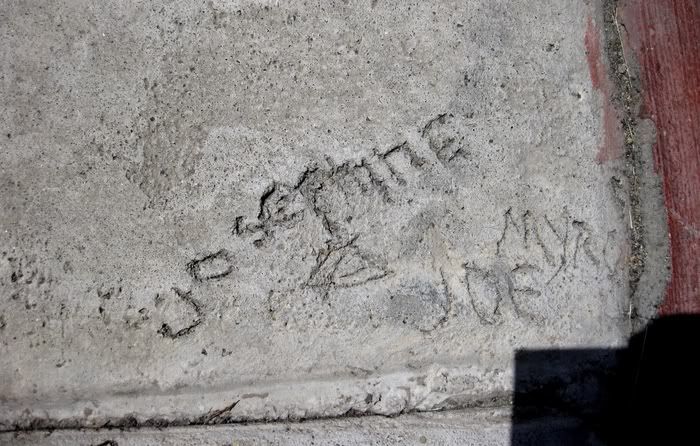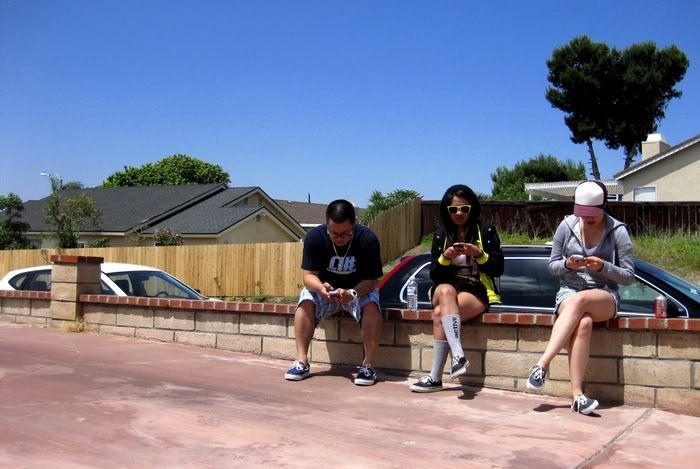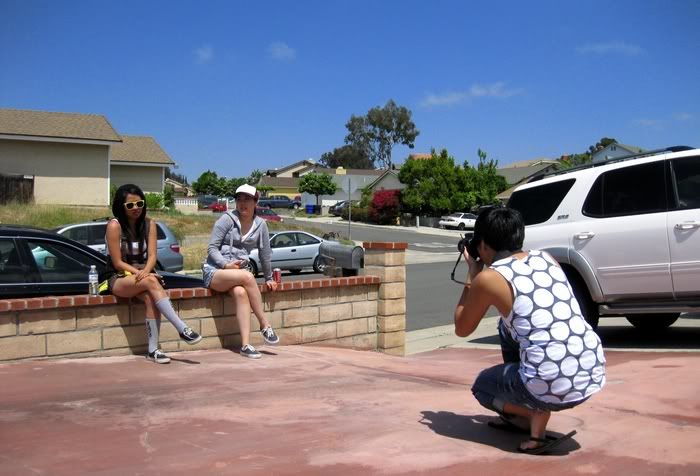 Damn now I REALLY feel like I'm back in Fullerton (or West Covina). Papa Gee looks like the old schoolyard monitor.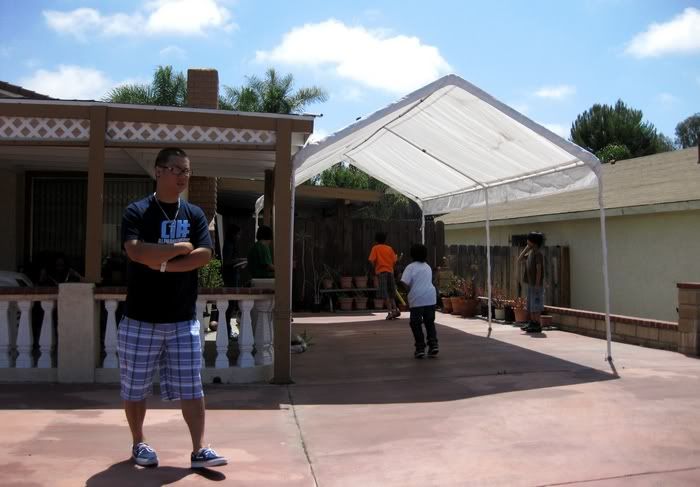 A little Rock Band action as well.
And Gian posted up like my Lolo used to.
Then we headed out to Canyonview Park to catch
Toe-Knee
and the rest of everyone that was at HoB at the
Greet My Meat BBQ Memorial Day Event
. Victory, Wildboyz, 21XL, and some other SDxLAxOCxSF fam.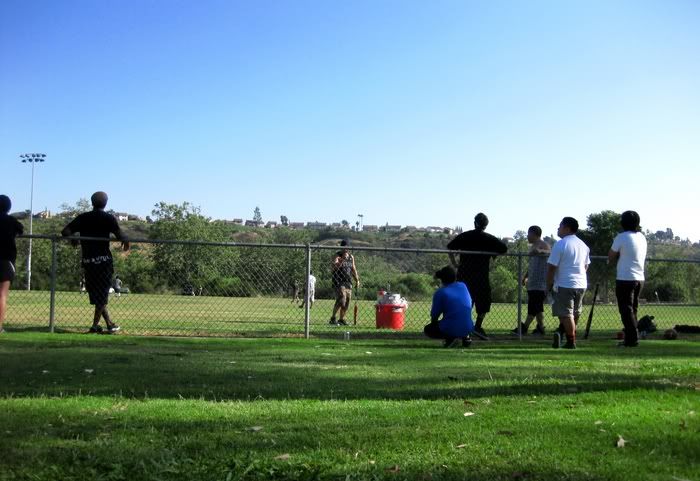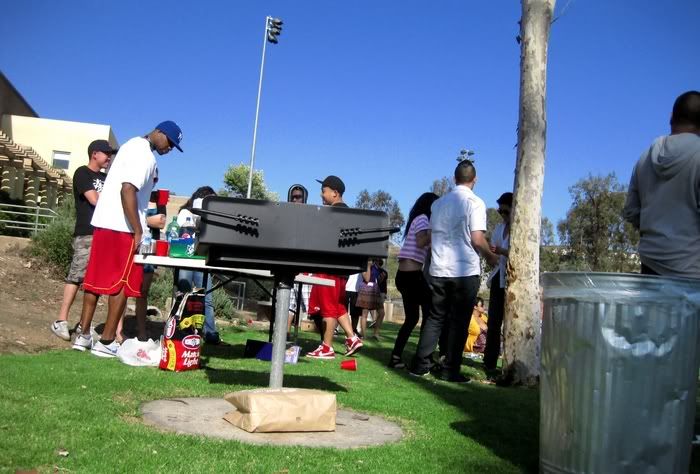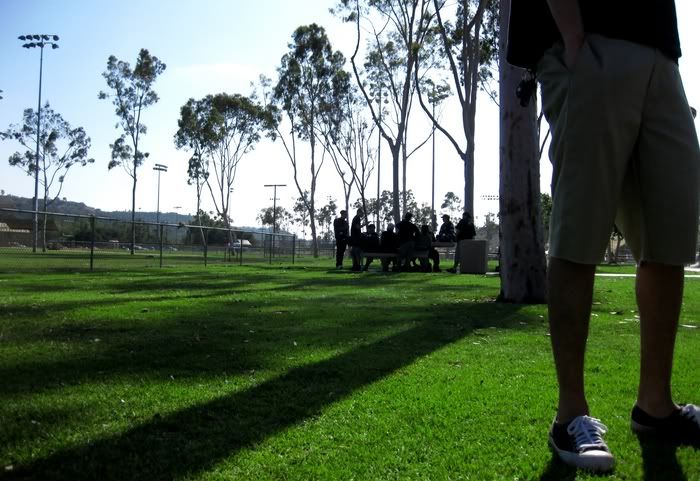 Nice phone Mike Marcelo.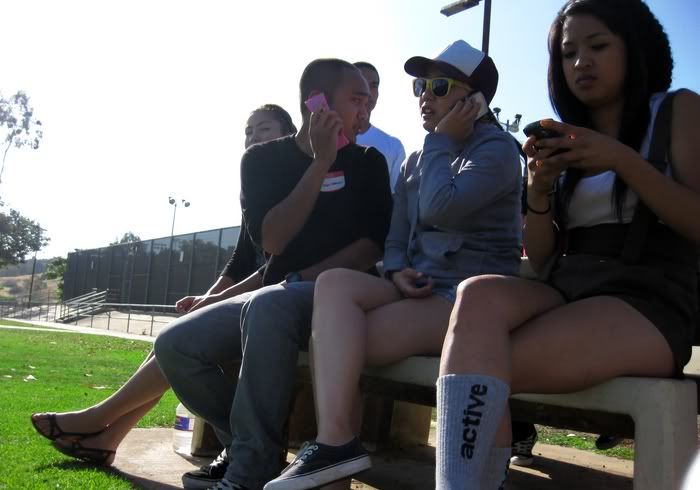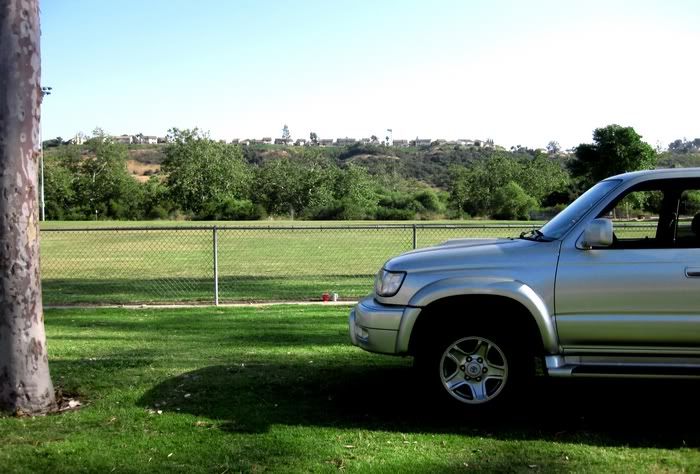 A pretty lazy day. I wanted to play sloshball, but I had to watch my Lakers play in Game 4. (Yea I know they lost. Suck it.)
I caught the second half of the game at Crab Huuuuut with the gals and Jay & Kris (
5&A Dime
)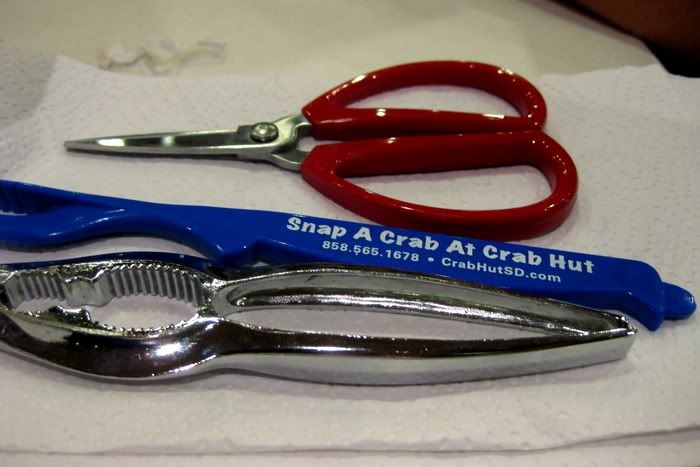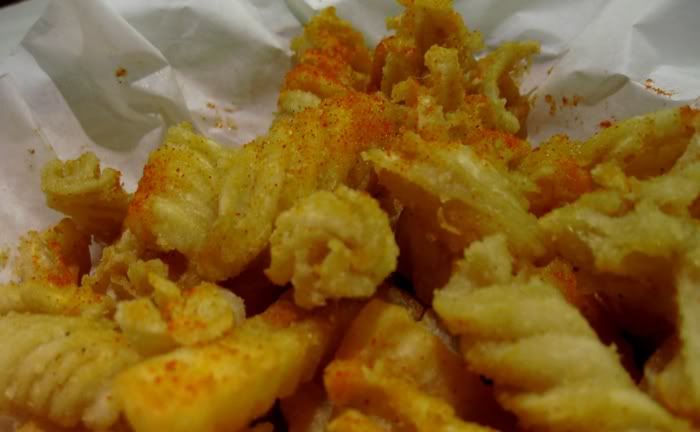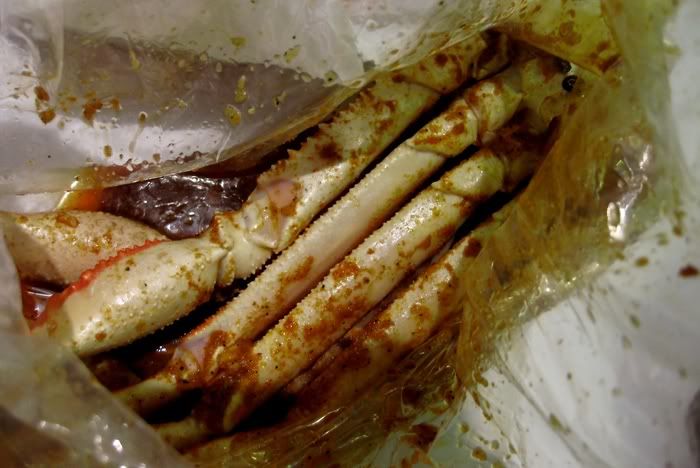 Annabelle is always sexy and classy. Check out those hands!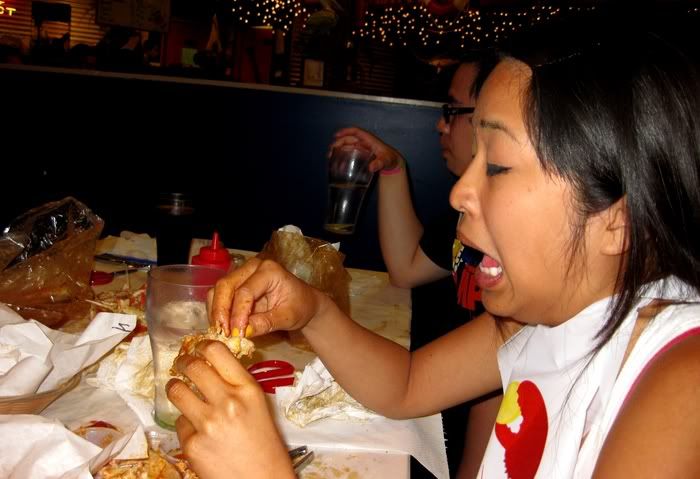 Thanks Jay and Terry for making me pay for your bag of potatoes. Jerks. Peep the dry-erase board crab. Fresh.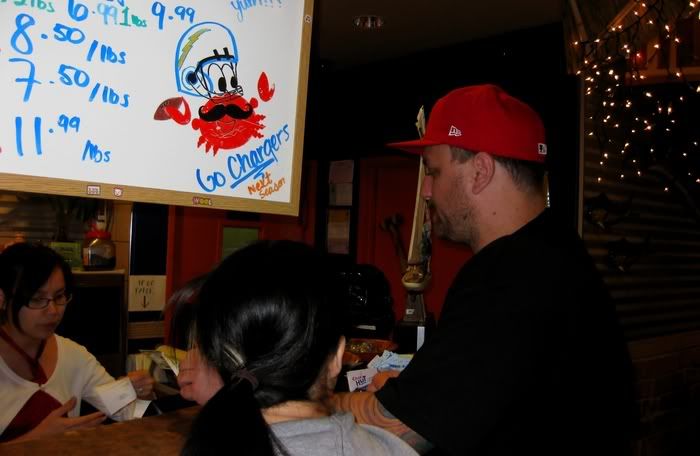 Hope you all had a great Memorial Day!