Last Sunday our family had brunch at The Original House of Pancakes in Anaheim for Father's Day. This post is food porn heavy with omelettes, pancakes, and crepes. Everything was delicious! (Not pictured: the tasty fresh squeezed orange juice.)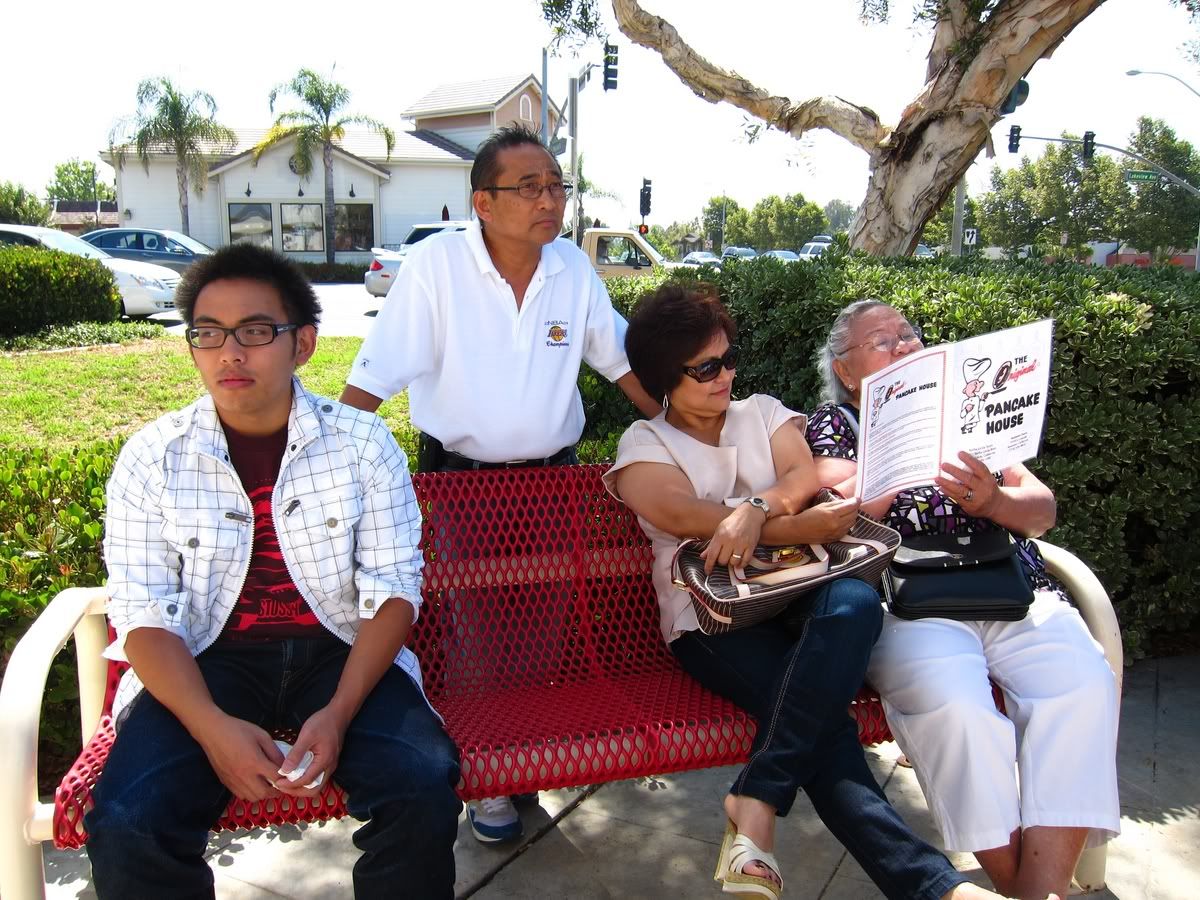 Summer fruit crepe.
Continental crepe.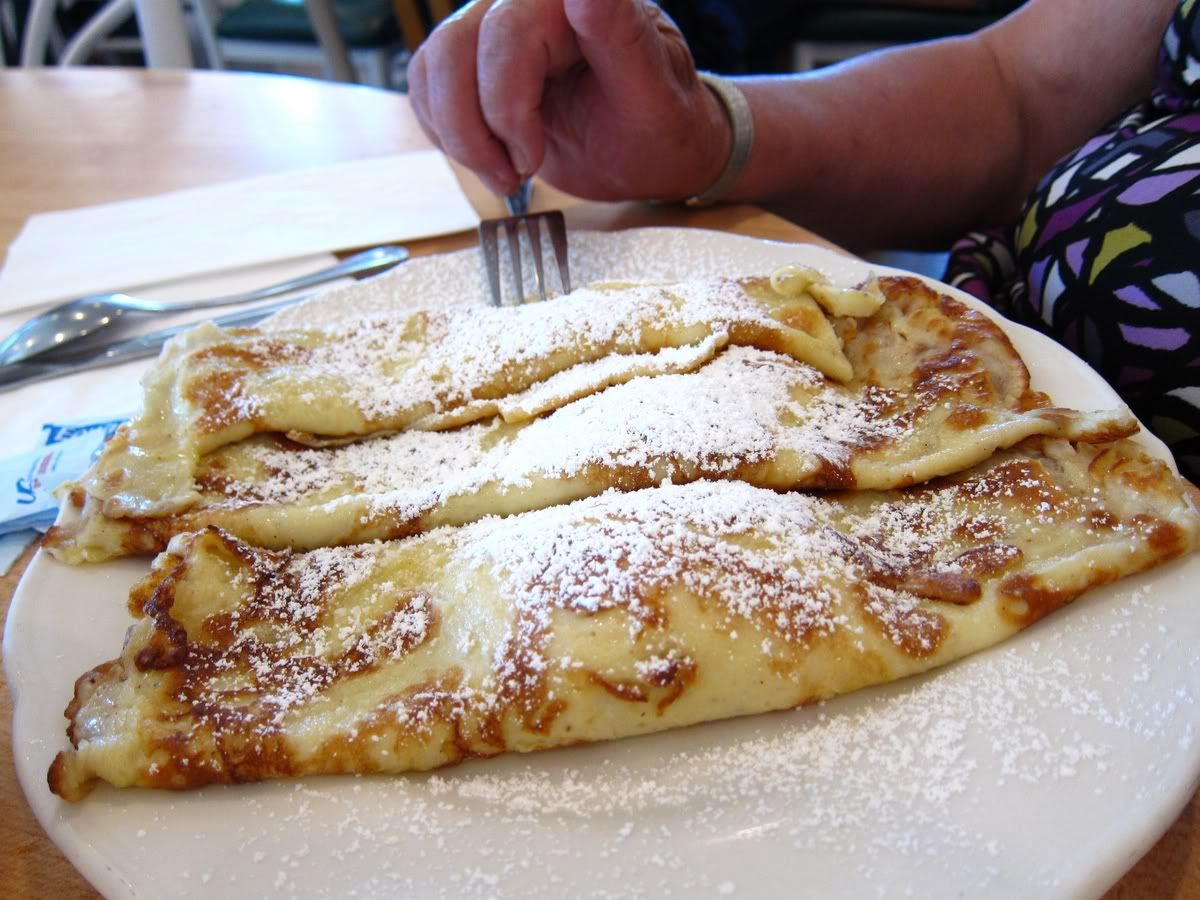 Potato pancakes.
Salami omelette.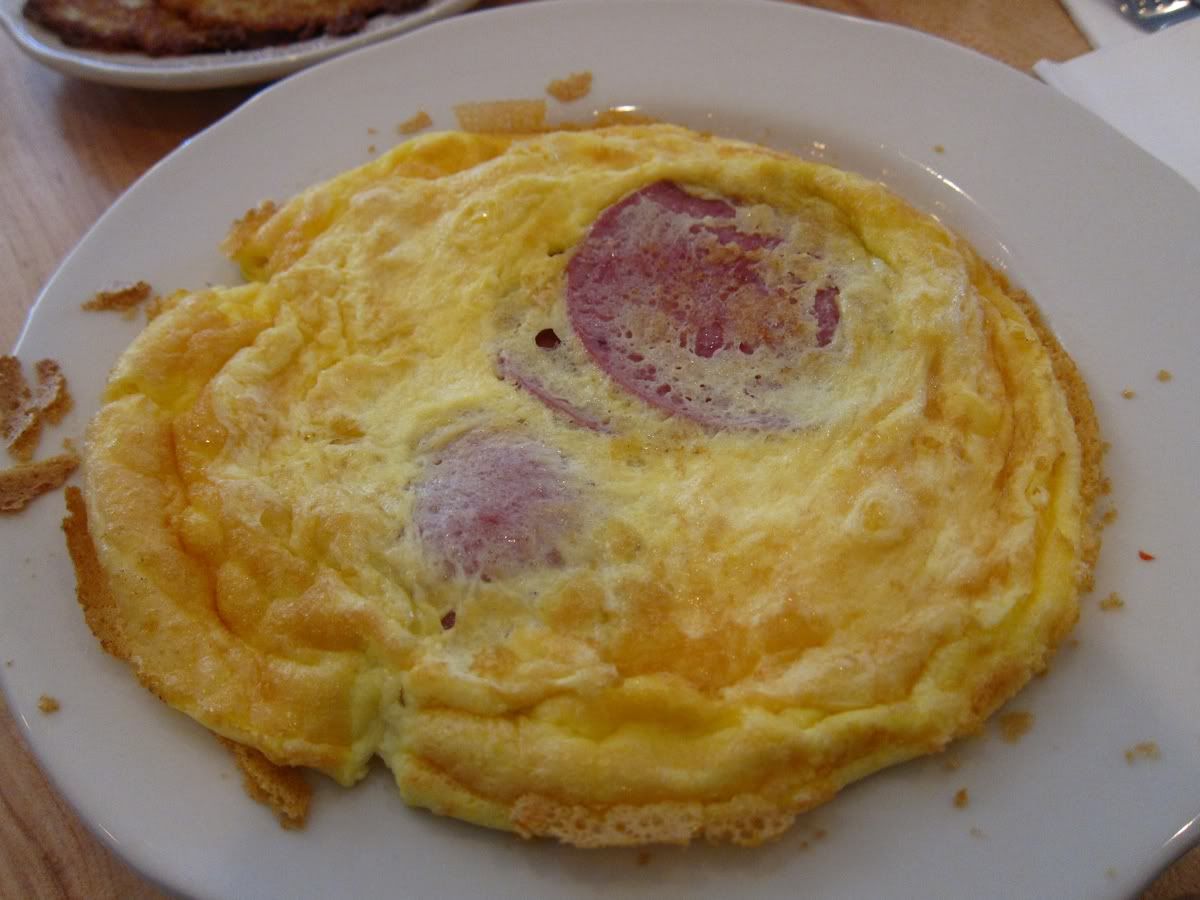 Corned beef hash omelette.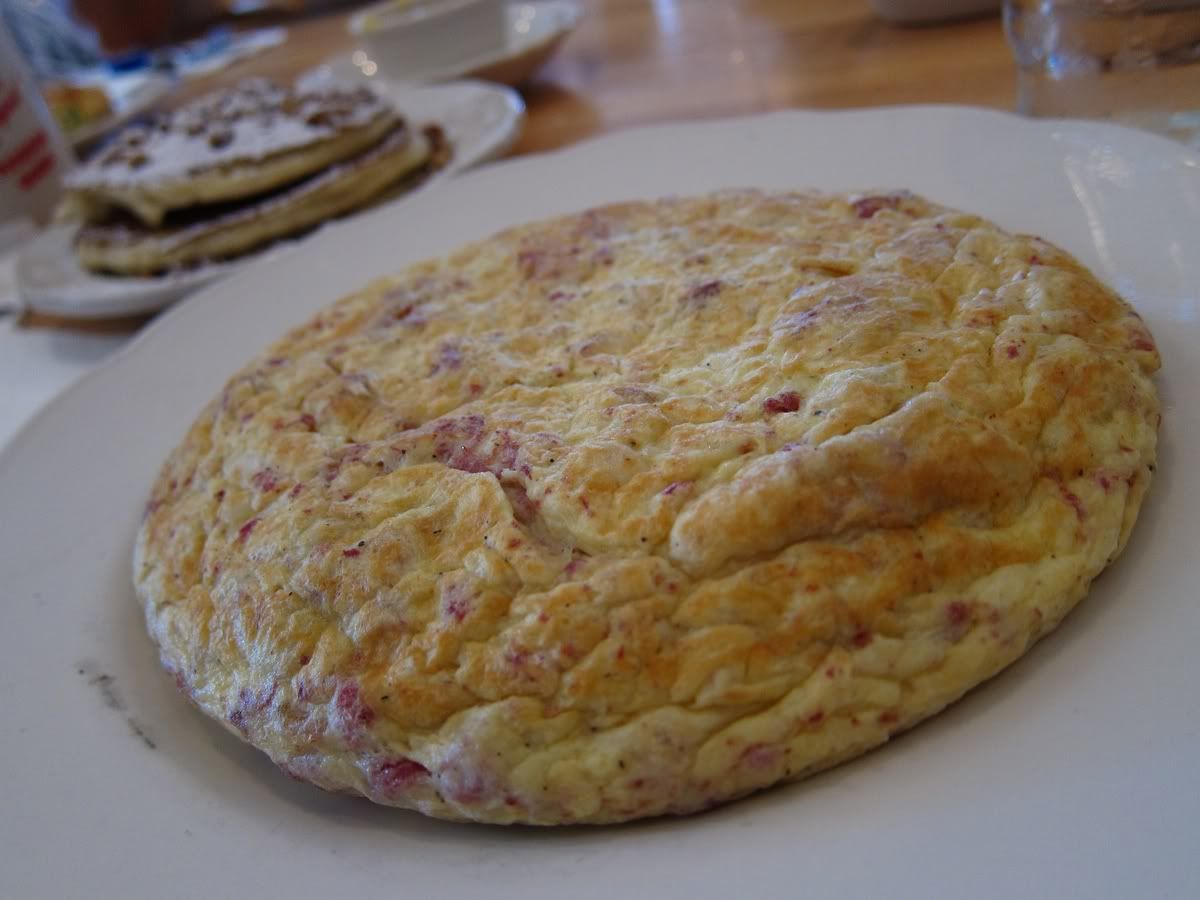 Western omelette.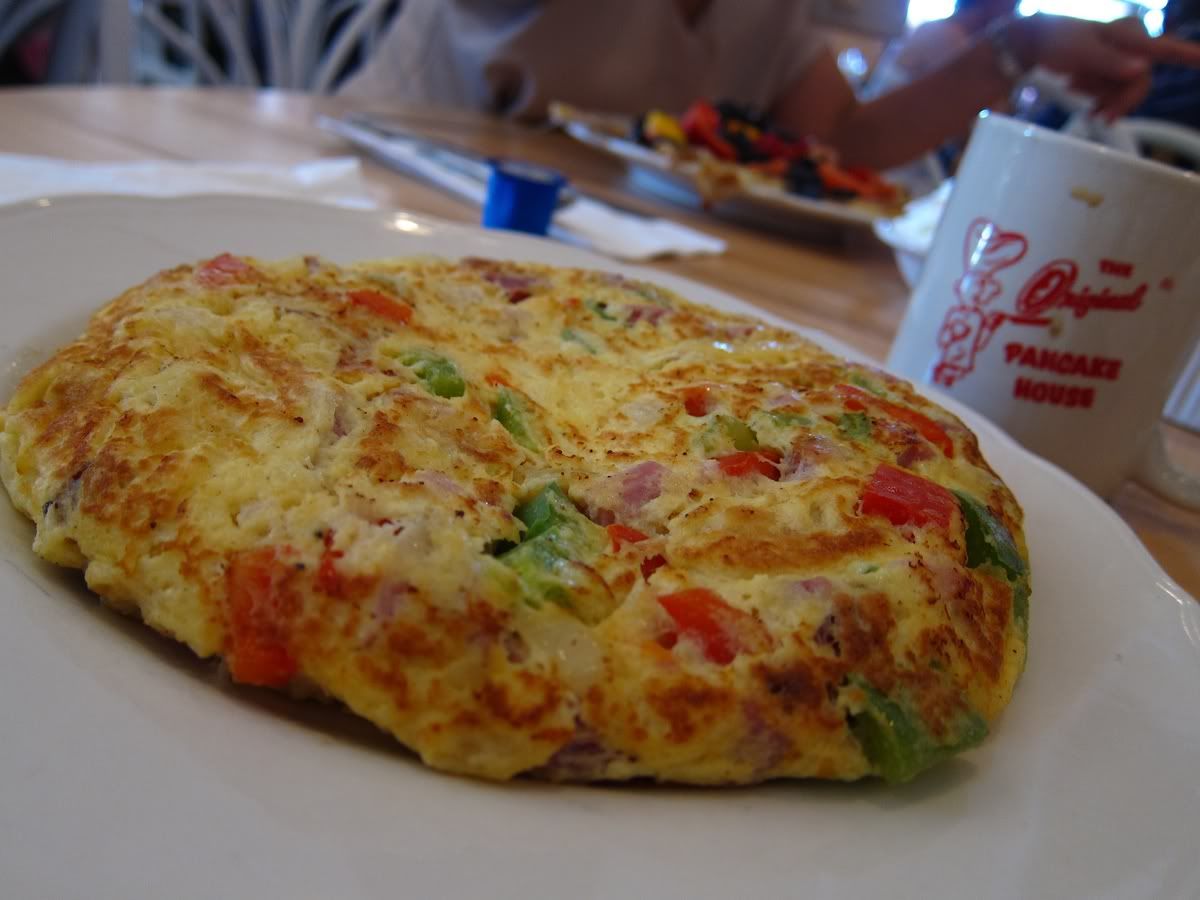 Georgia pecan pancakes.