9 days behind on the blog?! Yikes. Well in the past week, I've managed to not only lose my camera, but also contract a computer virus which is causing much frustration when I'm trying to use my computer. I've got some catching up and cleaning up to do.
Jenn (
NSB.org
) and her rice rocket friends (hah) came down to celebrate her birthday at Disneyland and to also hit up the racetrack in Buttonwillow. I met them up on Thursday (last week) in Little Tokyo at Daikokuya which is famous for their ramen. The weather was a little too warm for me for ramen, so I ordered a 3-combo bento box.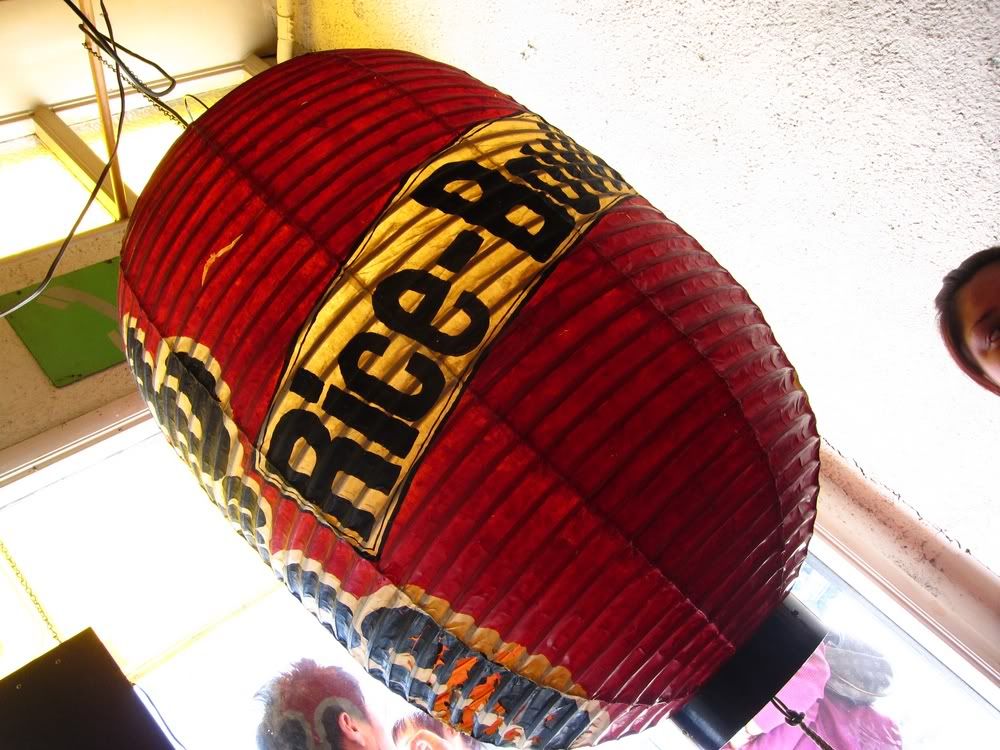 Salad and miso.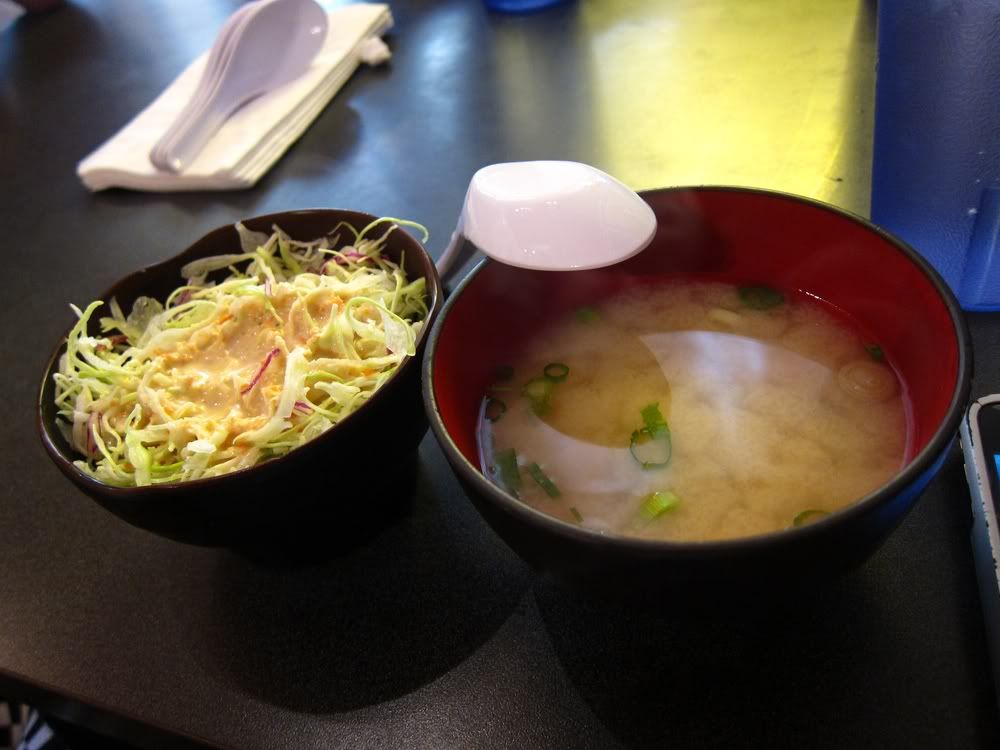 Ramen! One with green onions and sprouts, one without. Blue wins. Jenn's looks like poo.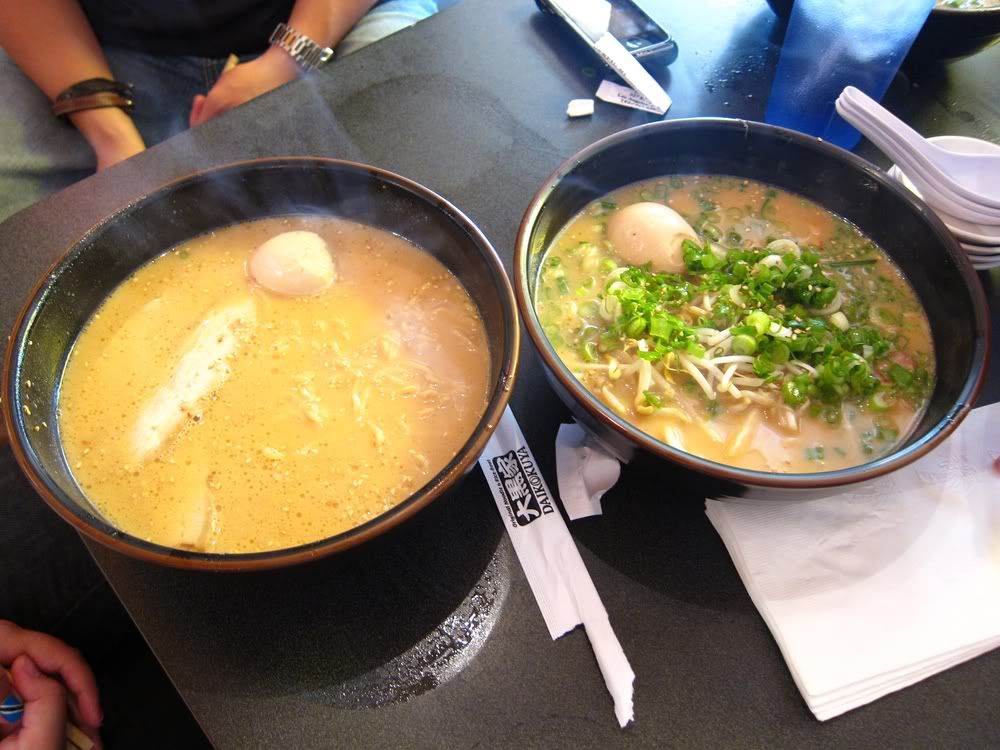 Bento "box" (plate): Assorted tempura (thumbs up), chicken katsu (thumbs up), and spicy tuna roll (thumbs down).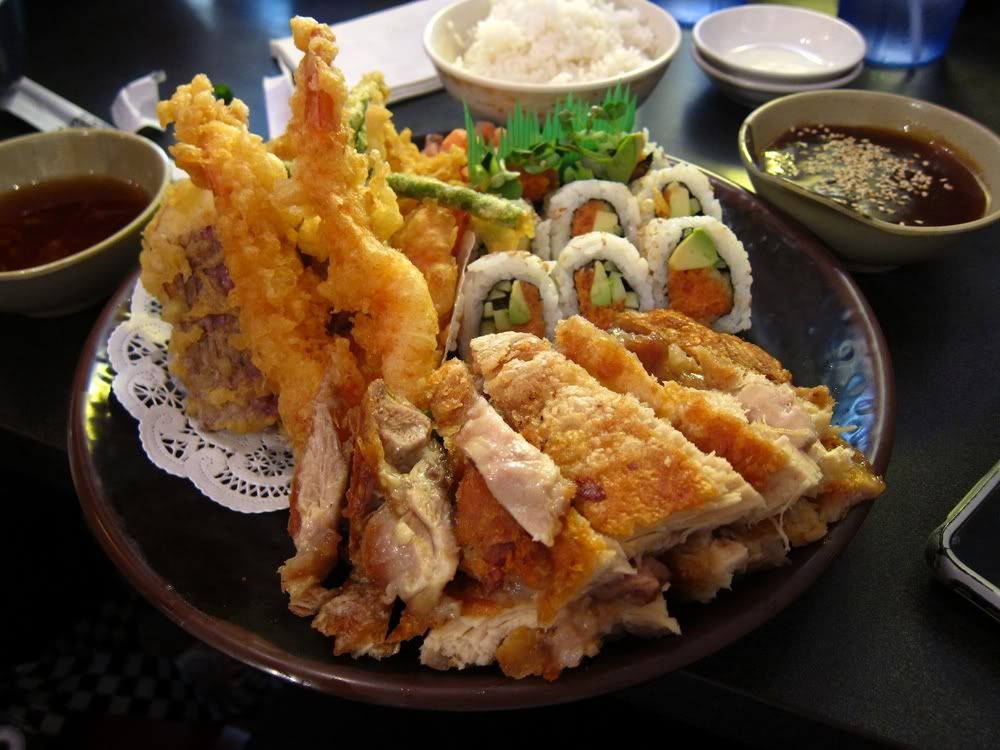 A riskay birthday card.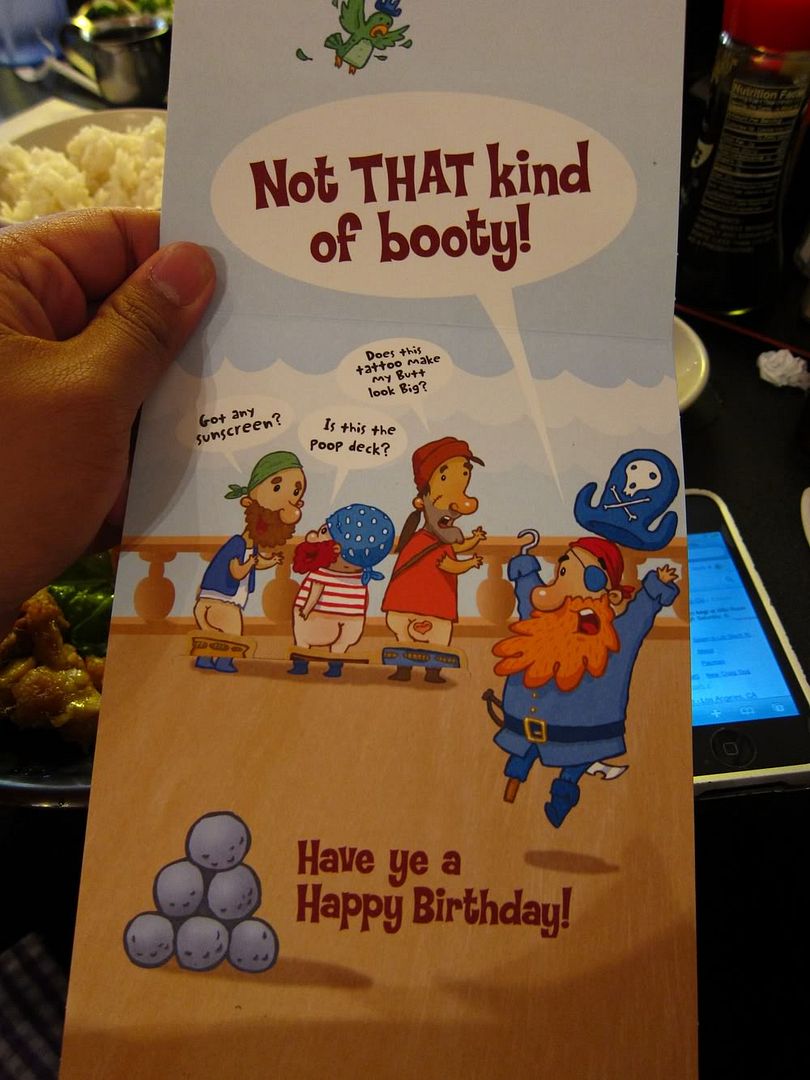 Happy Birthday Jenn! Thanks for visiting. :)