Not "Wooden Spoon".
Wood Spoon
.
Asher Roth - G.R.I.N.D. (Get Ready It's a New Day) by Hypetrak
Let's get the blog back on track here. I went back up to LA on my day off to have lunch with the
Hellz Bellz
fam and also pick out a birthday gift for Jenn Bat (
NSB.org
). We met up with Moe (
Victory
) and he and the Barcenas reminisced about their pasts, including relationships, Victory, and
Toe-Knee
's transformation from dancer to promoter. Classic stuff! Now I know where TK gets his hustle and story-telling abilities from.
Blame Lanie for the close-ups guys.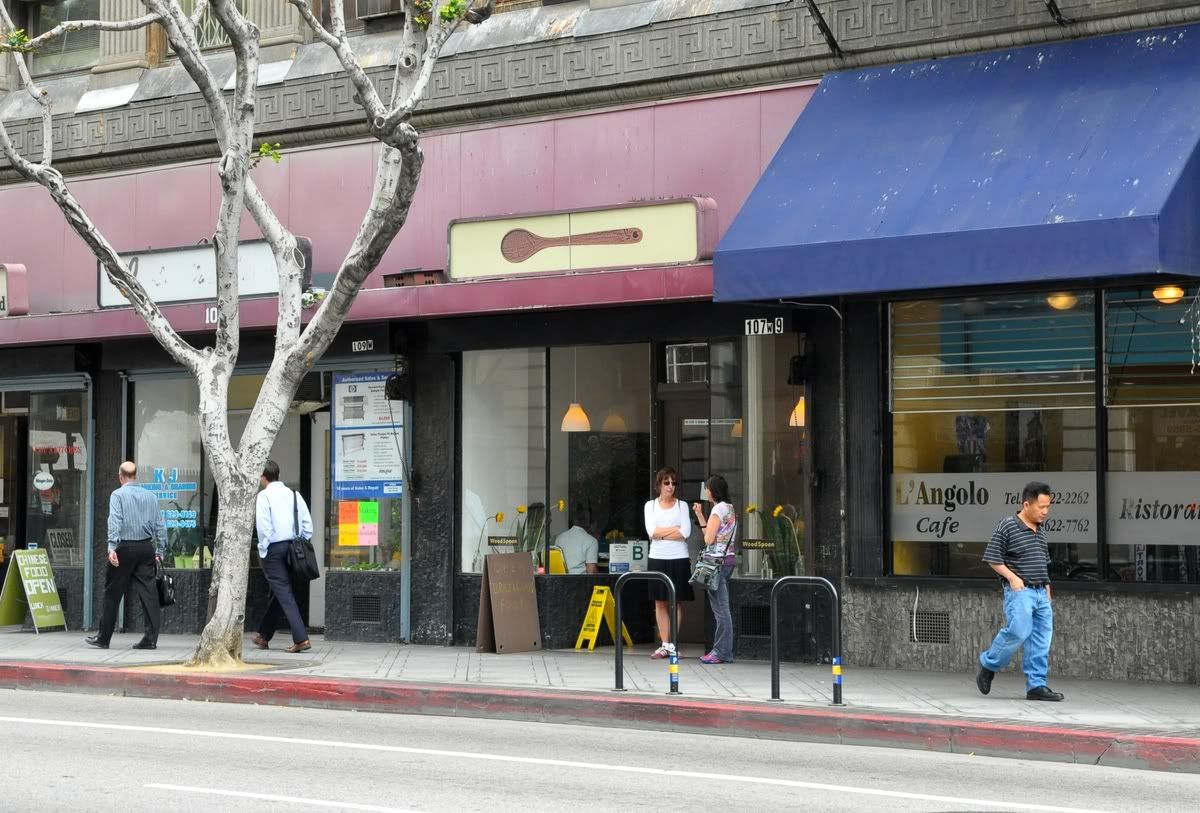 One of the best pieces from the line, ever.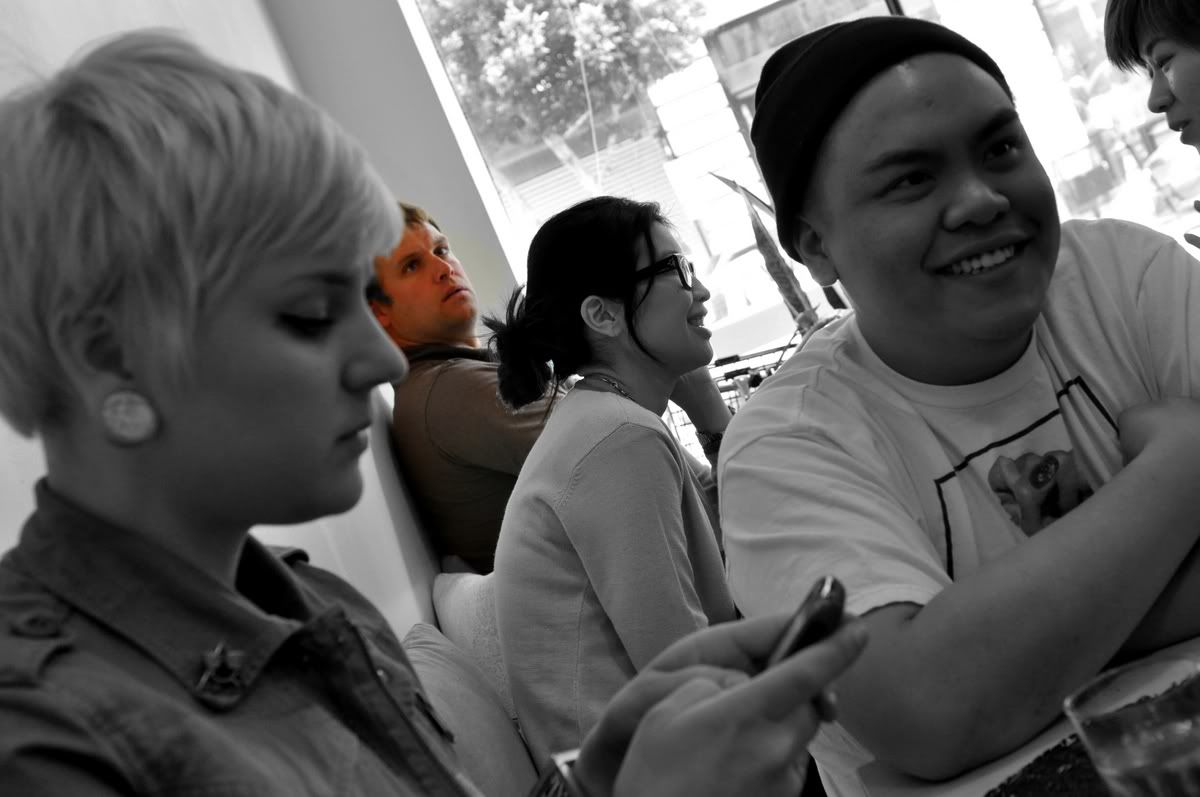 He's the DJ, I'm the promoter.
Crackberry row.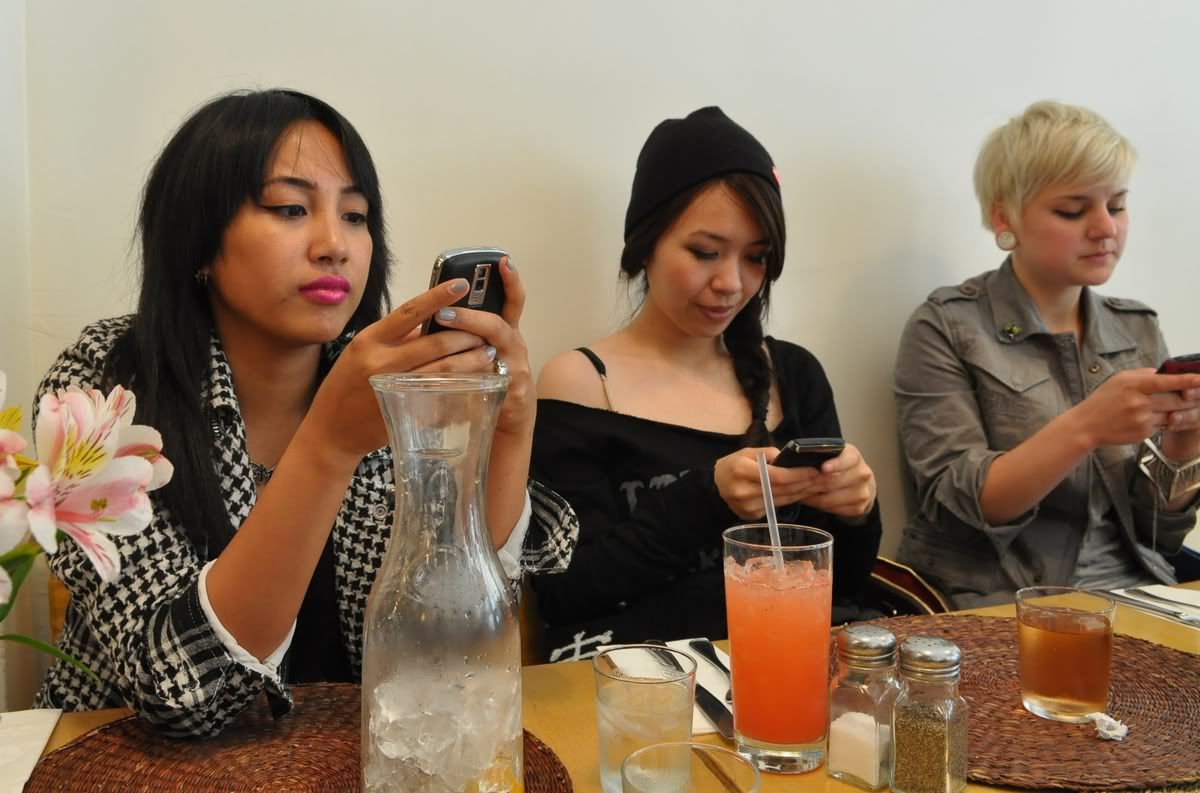 Potato ball.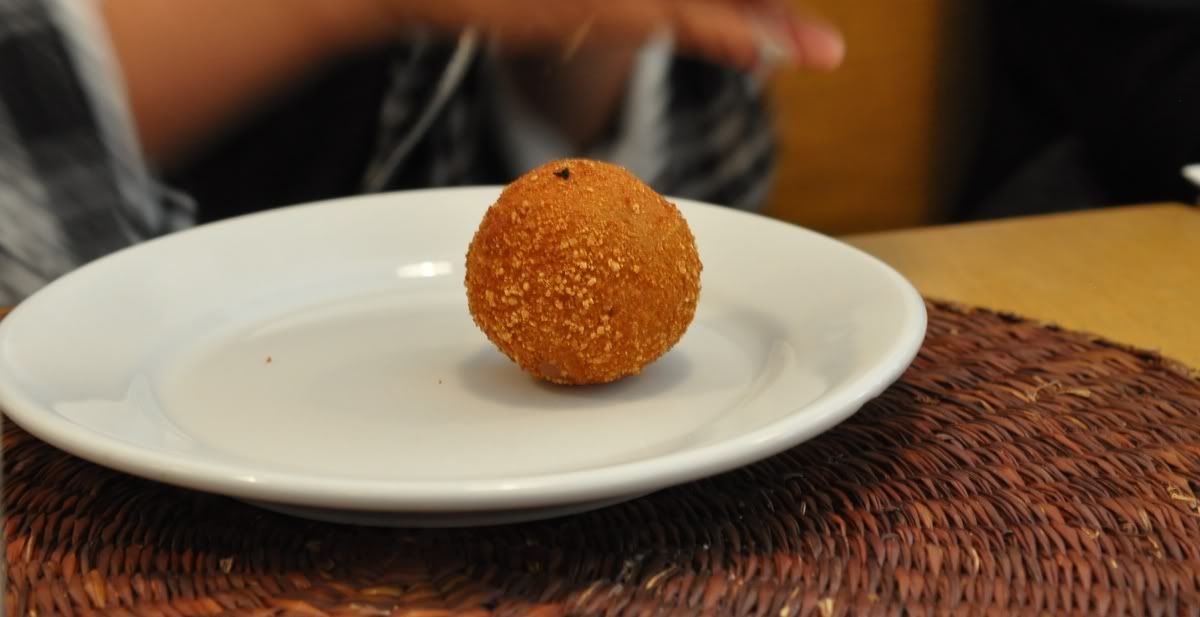 Brazilian grill bacon-wrapped chicken with rice, black beans, plantains, and collard greens. Superb! I hear the pot pie is top notch.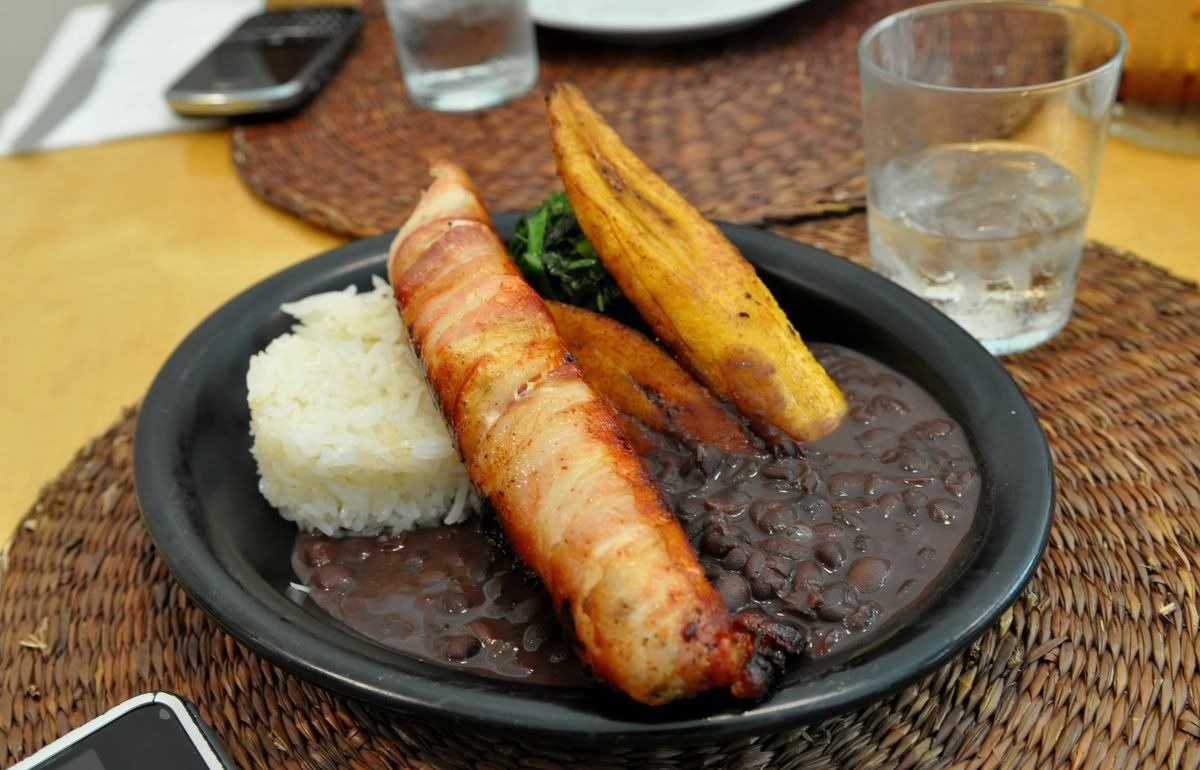 Then back to the new Hellz headquarters. Elmer and Angie showed me the awesome rooftop. When are we gonna throw a party up here?
How to make it in America.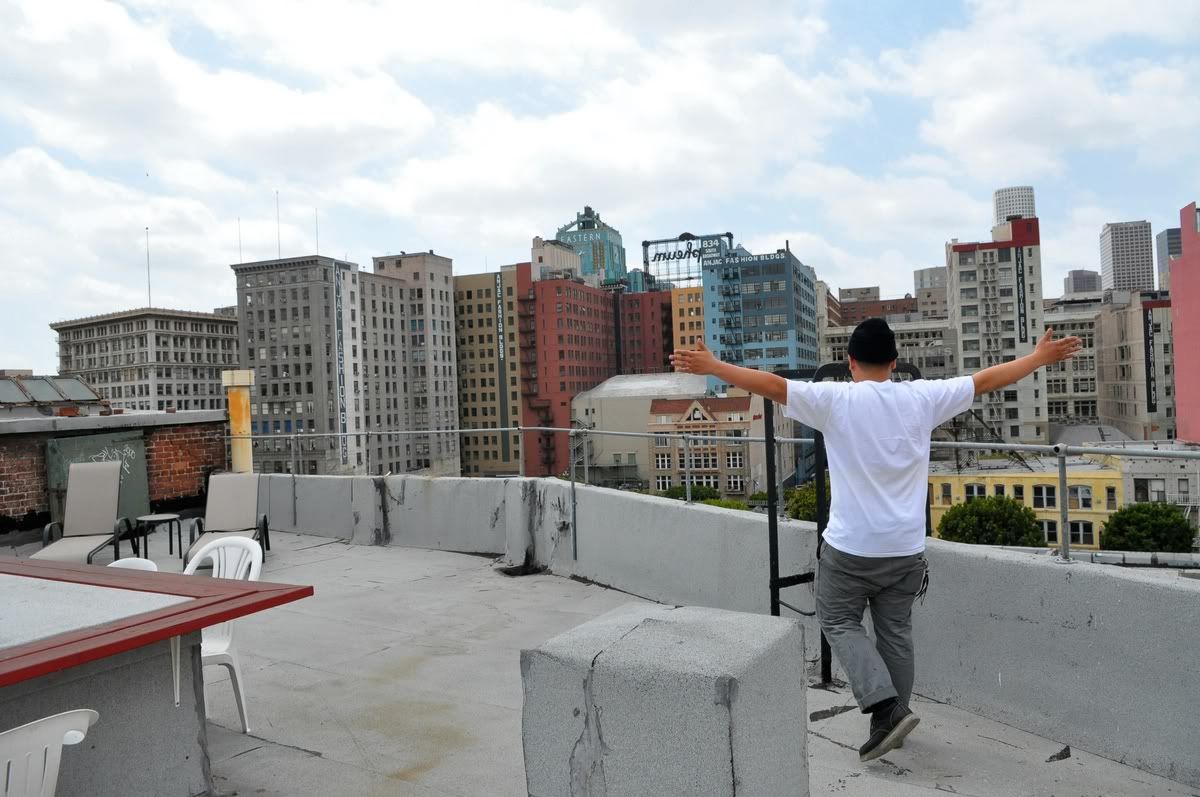 I like the new HQ! It feels more like an office and less like a huge loft.
Showroom.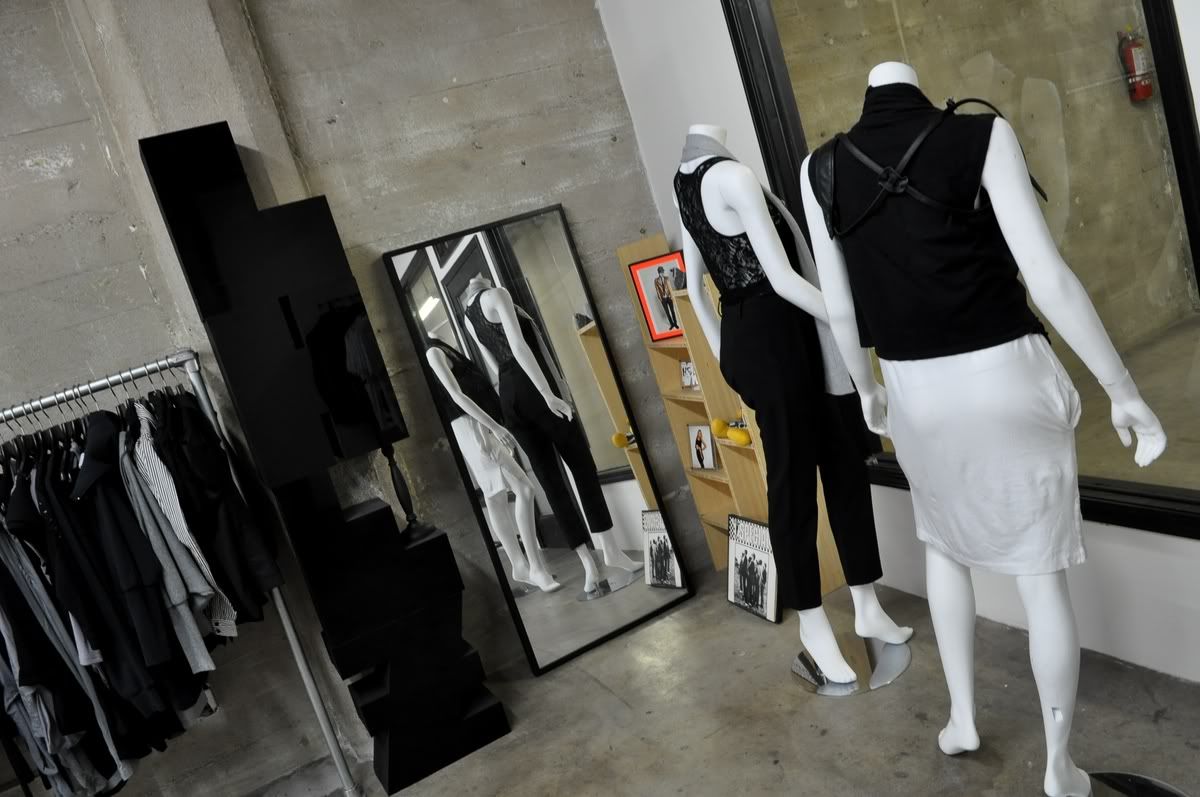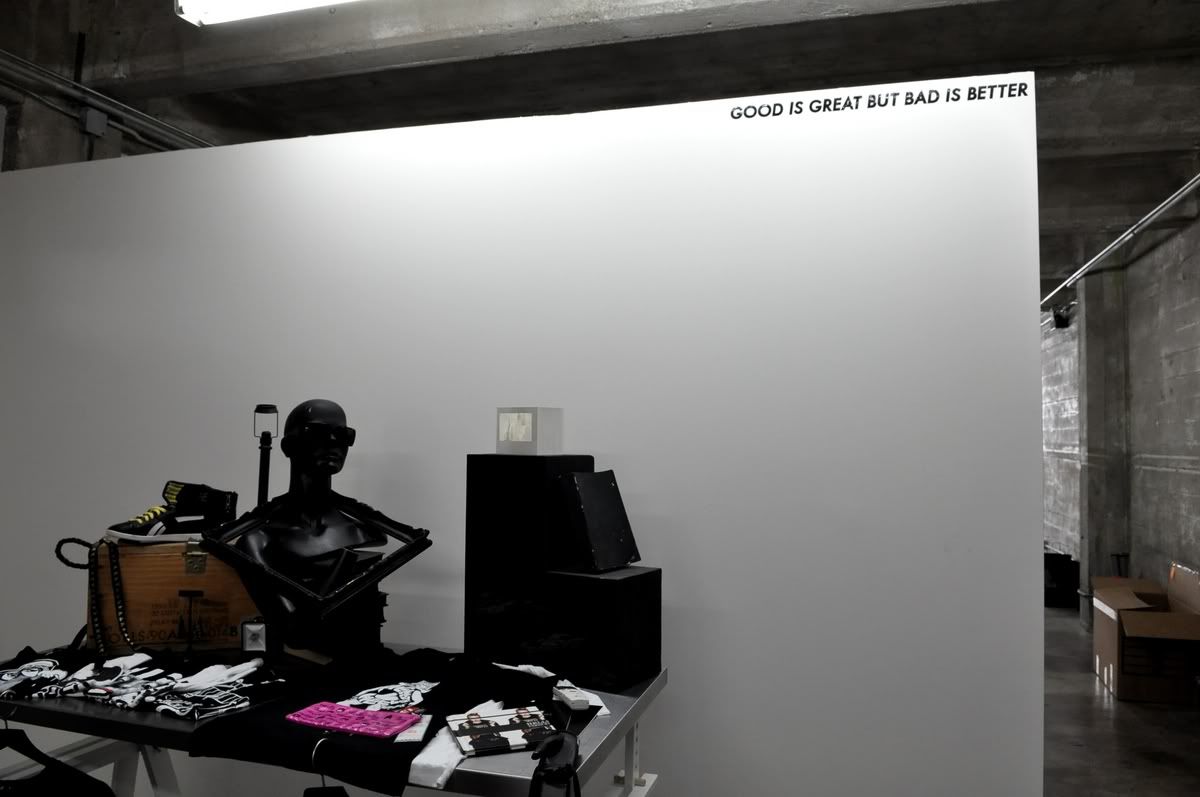 Office.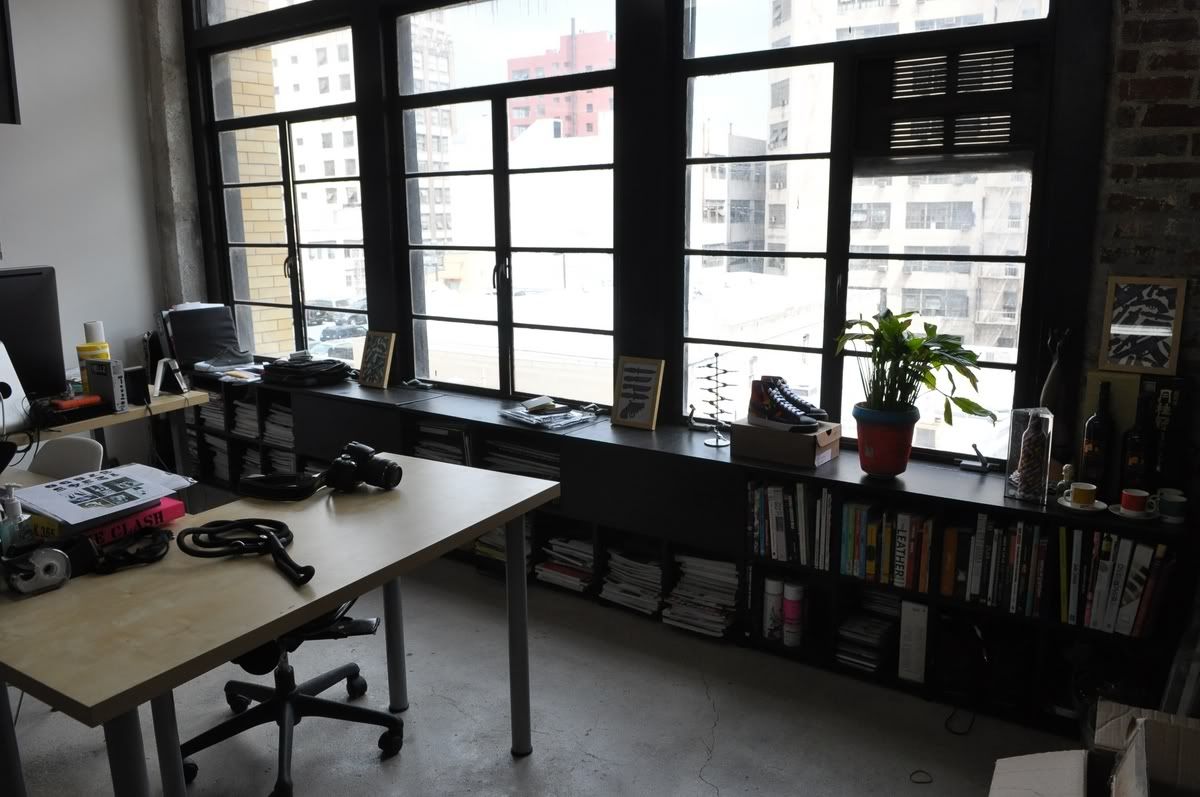 Sizing up for a custom piece? You wish.

Thanks Nicole, Brittany, and Jino for helping me out and hooking it up with the Hellz gear for my friend!