mc DJ - Rockstar ft Childish Gambino by xjomox
I'm not sure exactly how we ended up here... (Well that's not true; it was all thanks to
SoSuperSam
,
Donald Glover
's kindness, and the power of Twitter.) But I still couldn't believe that we were here! It didn't sink in until we got to talk to some of the other guests at the party that I realized that we were all there to just hang out and have a damn good time before Donald moved out, whether or not you were in the entertainment industry.
But I must admit, those of us who AREN'T actually in the industry were extremely GEEKED out and appreciative of the receptiveness and kindness of those of you who ARE in the industry. In attendance were members of
Derrick Comedy
,
Community
, Kevin from
Attack of the Show
, and one
Drew Barrymore
. (Maybe I should have hot-linked
this picture
instead of her IMDB page.) A lot of memories were made this night.
Community will be shooting its second season around late July. (I confirmed with Gillian Jacobs myself! ::snickers::)
And
Childish Gambino
will be
dropping

Culdesac

this Friday, July 02
.
Check out
Brian's post
for some Childish Gambino freestyles along with
DJ Mark Marcelo
.
Click on the images to open the larger resolution. All images may also be viewed
HERE
.
Alright are we sick of links yet? Pictures by
KaYoTiK
. Captions by
xjomox
.
Everyone could use a little direction.
We up in dis b*tch.
Ain't nuthin' but a G thang baby (
3:08 mark
).
So Super Sam mixing it up. Hopefully it's one of many random gigs.
Old neighbors.
New friends.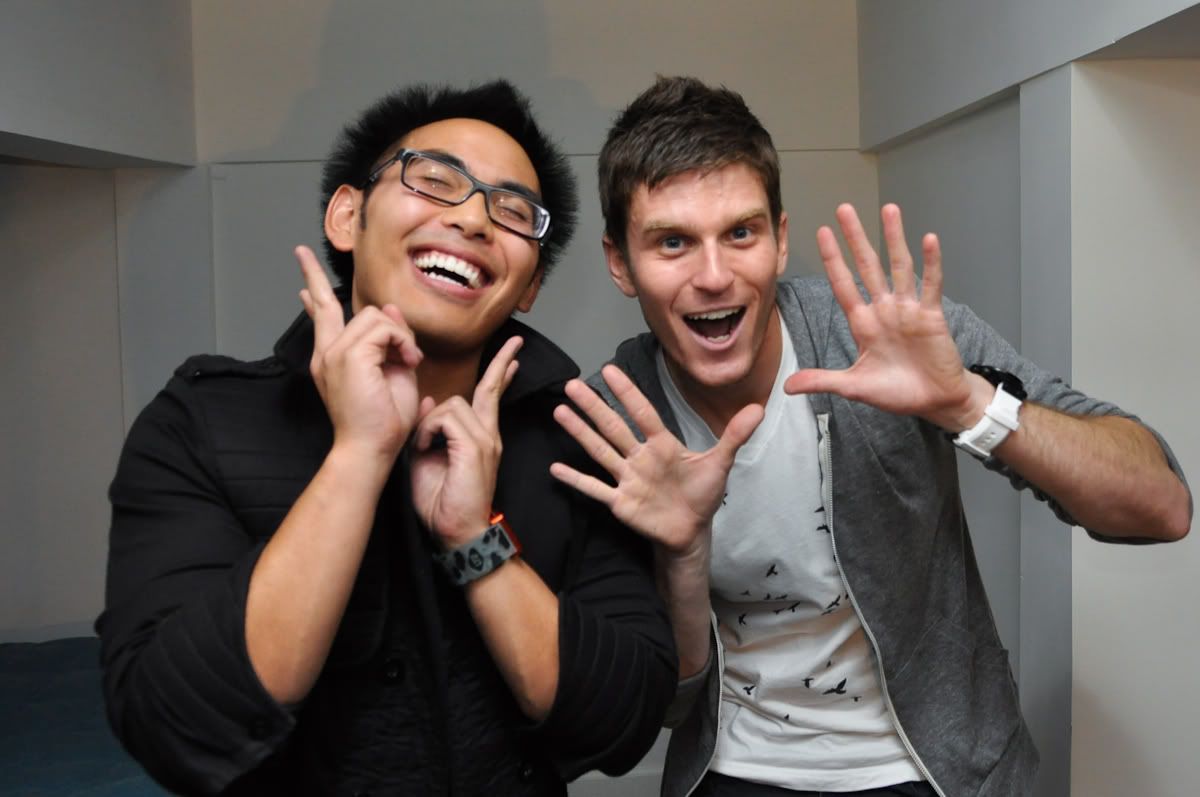 Freestyle sesh #1.
Hellz-A-Poppin', watchu rockin?!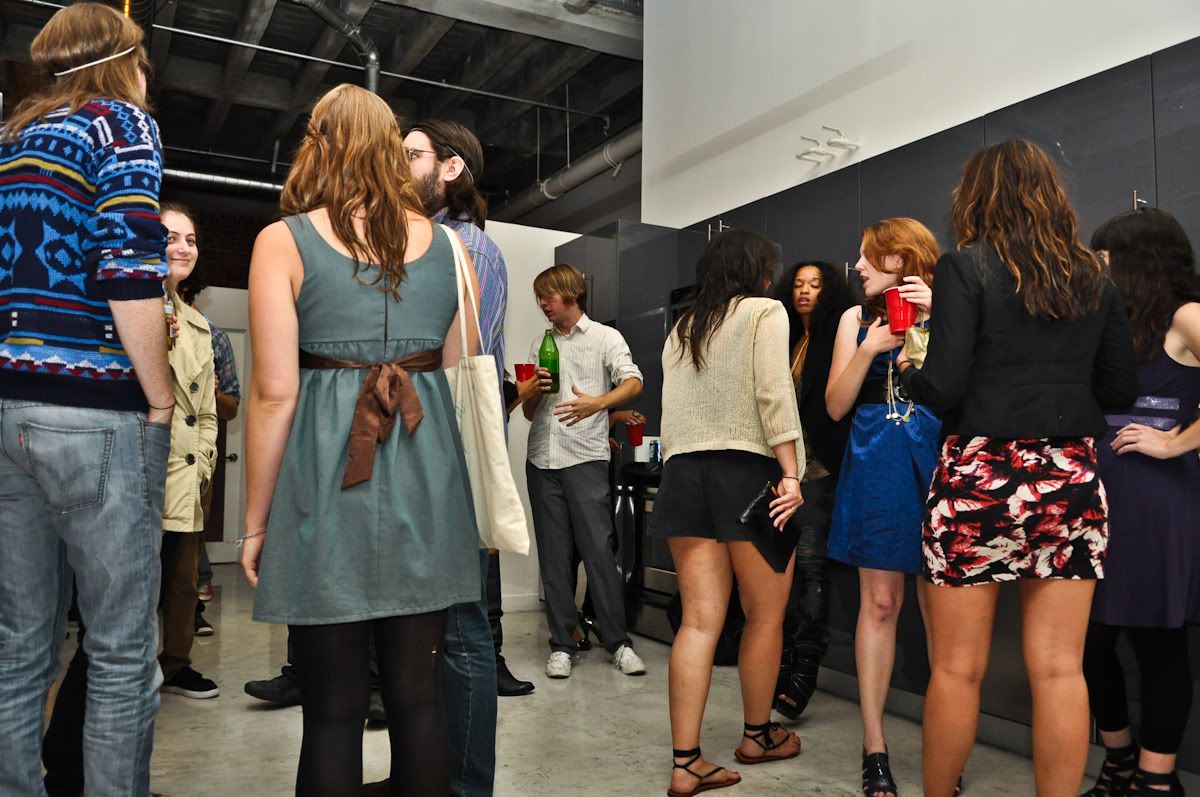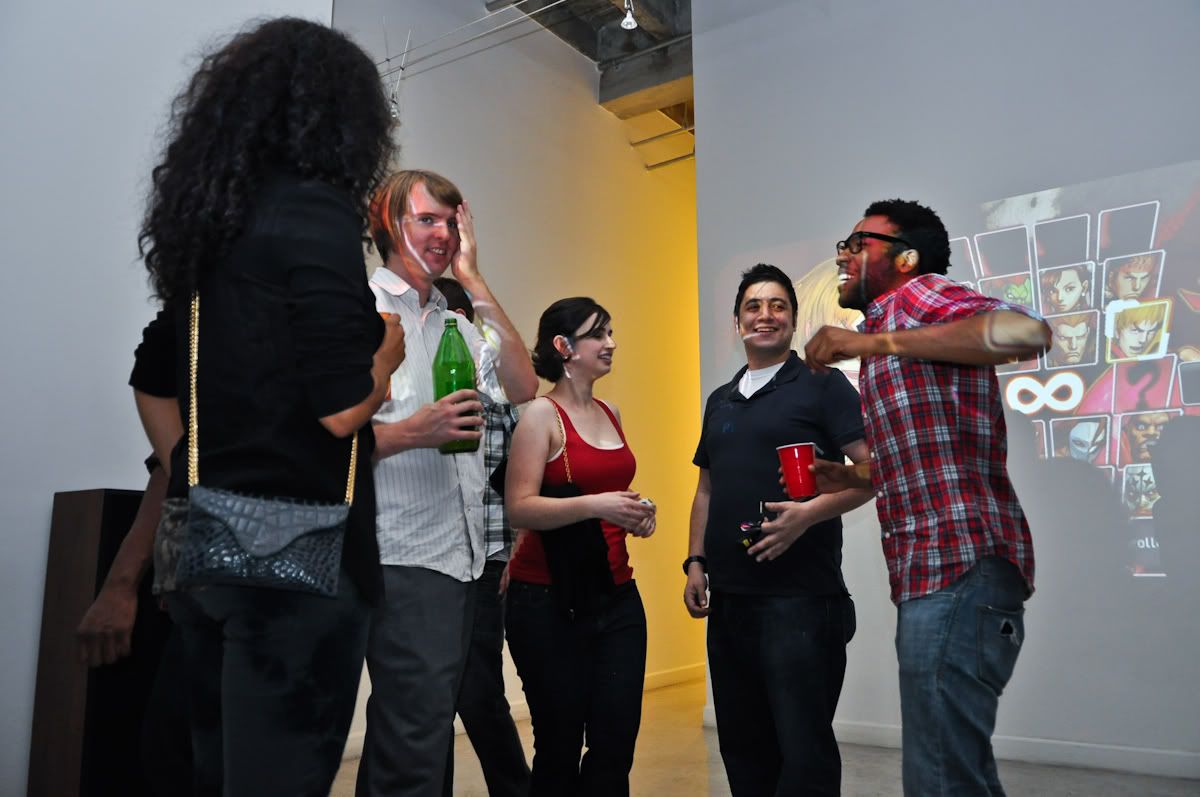 Mickey's 40oz all day.
"Hey guys, I'm sorry we ran out of alcohol. Let me get the secret stash!"
Sippin' on that whiskey it's a brain cell funeral.
One VERY happy camper.
Elroy Jetson.
MC DJ with his two new favorite DJs.
Angie x Drew x Sam. (What?!)
Goodnight.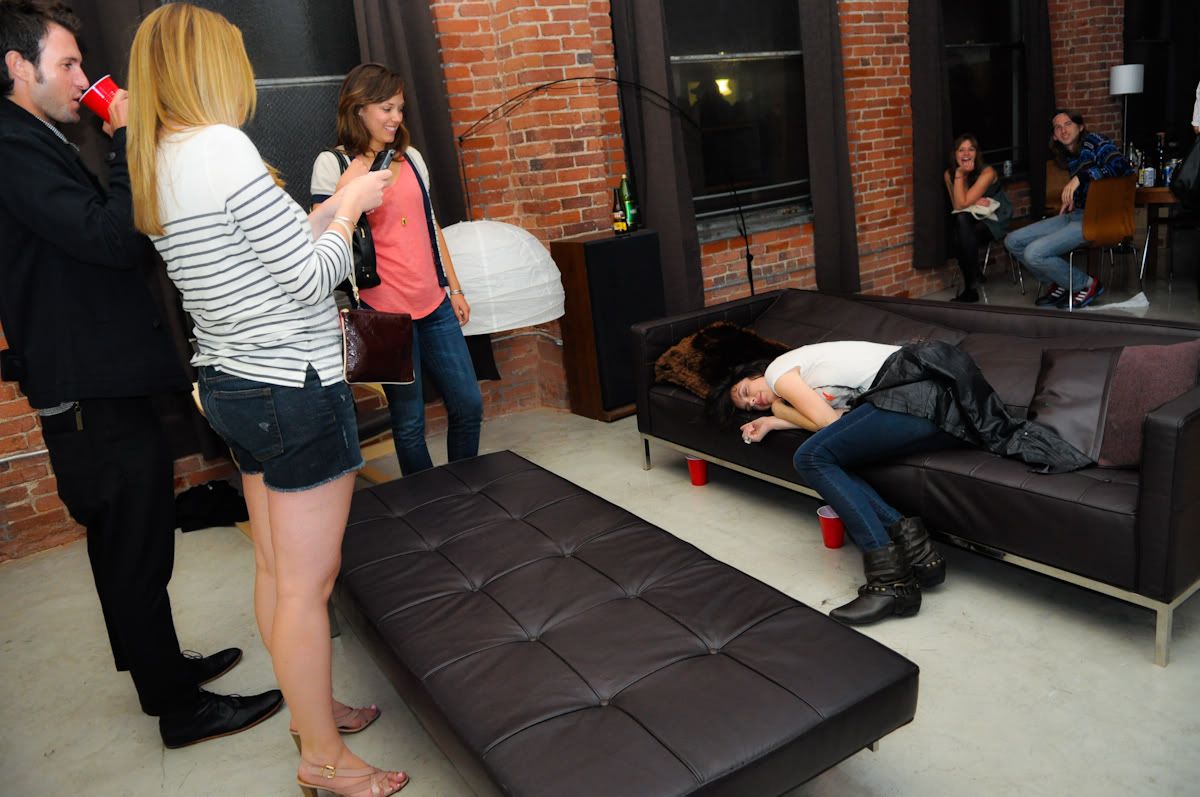 Thanks again for hosting such a dope party
Mr. Donald Glover
aka Troy aka Childish Gambino aka mc DJ.