Kanye West - The Joy ft Pete Rock, Jay-Z, Charlie Wilson, Curtis Mayfield & Kid Cudi
I finally was able to make it down for a Hannie Humpday! And boy was it a good one. Hannie is the master chef of cooking for the group, specifically on Wednesdays for Hannie Humpdays. Cha was kind enough to host the party and Hannie (along with Judy and Annie) slaved in the kitchen for 2 days to prepare the dinner. Lots of awesome food, hanging out, playing games, and making memories. I love the holidays!
The first thing I noticed walking into the kitchen was this plate of chopped bacon. This can only lead to better things right?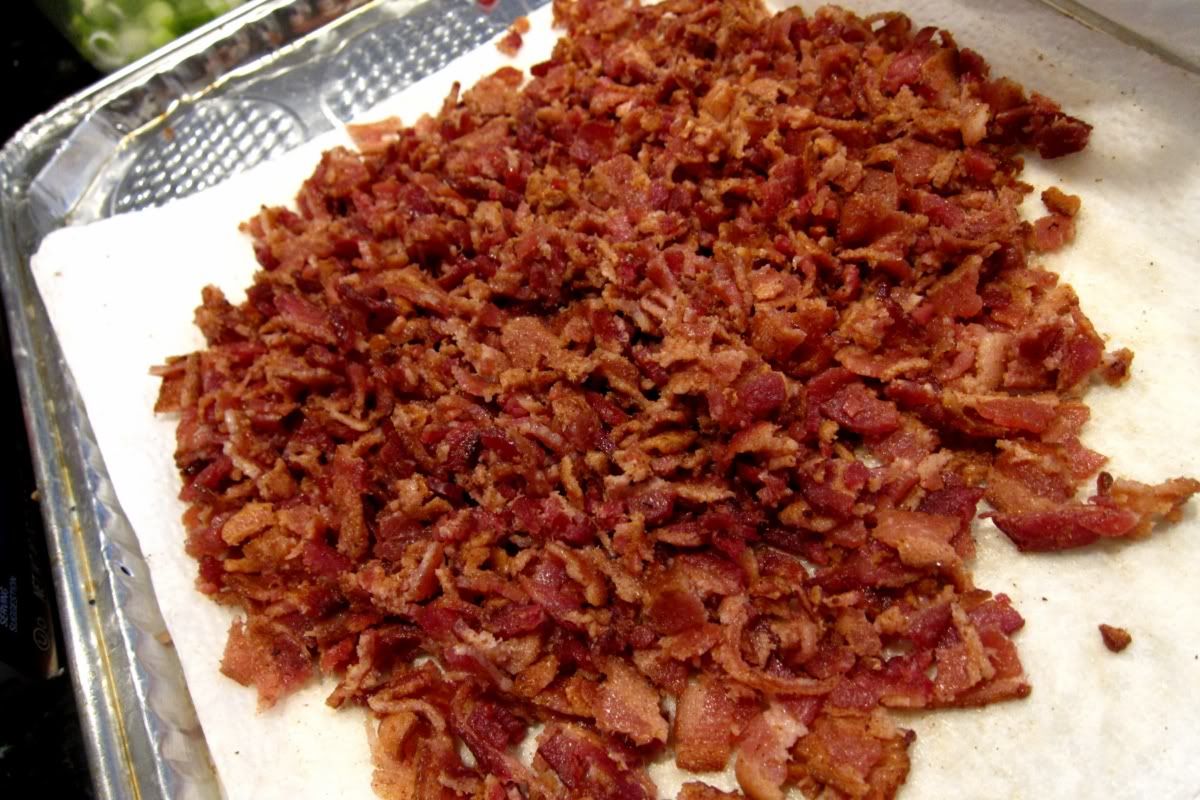 Cupcakes. Plenty of them.



Turkey.



More bacon?! Bacon was baked on top of the turkey.
(And yes, I did eat some of this bacon.)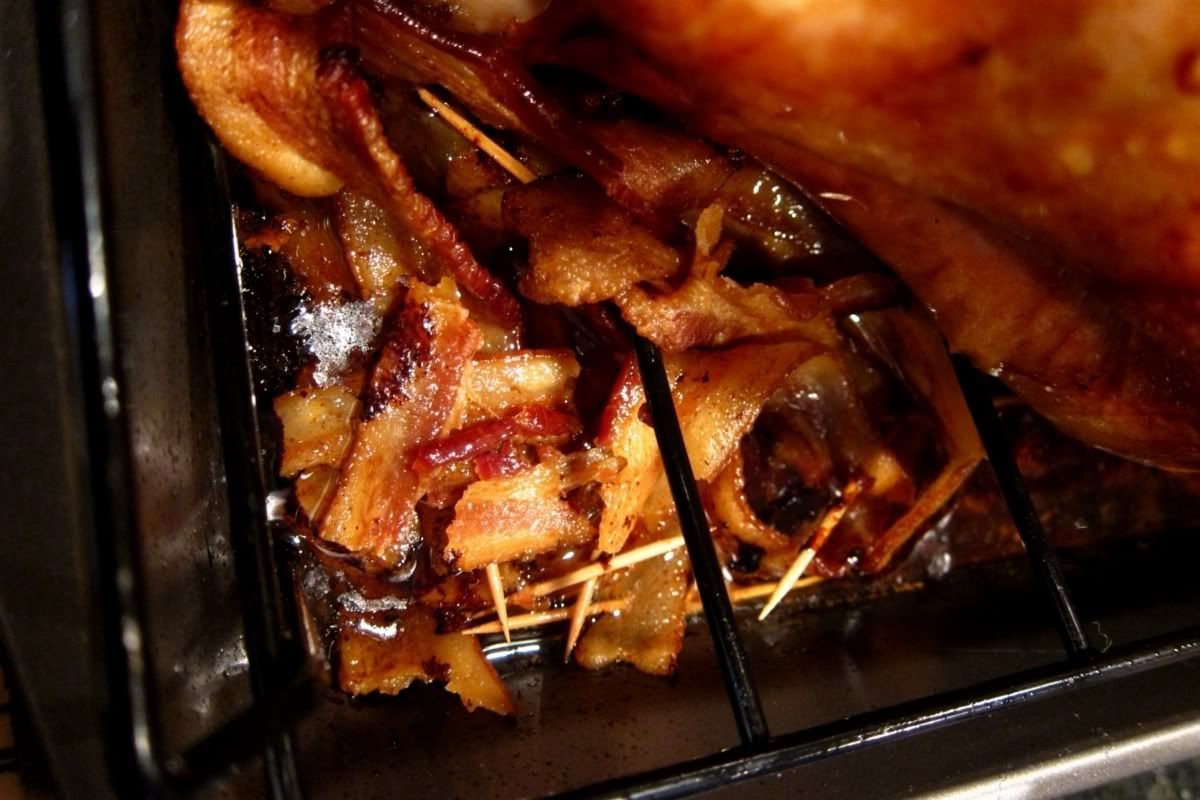 Hard at work!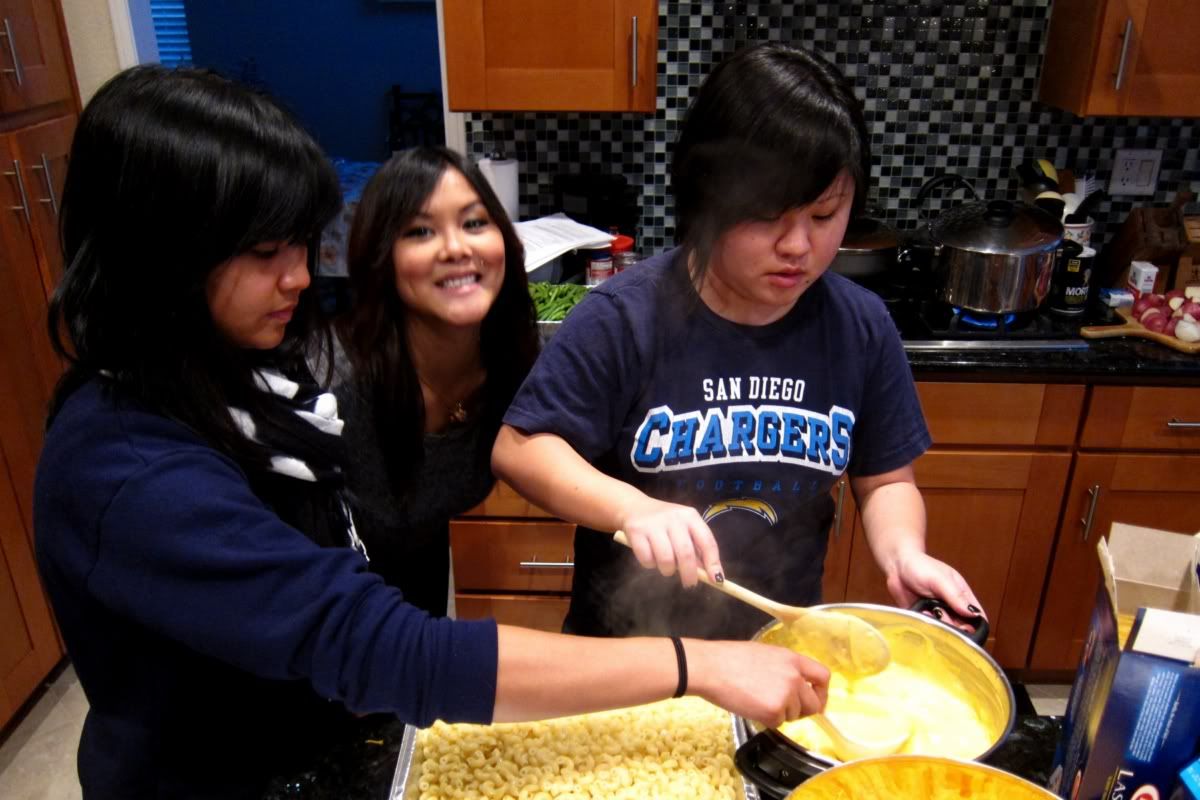 Pusoy dos. And since no one is within reach of my crotch...


ANAHEIM WHAT BITCHES!!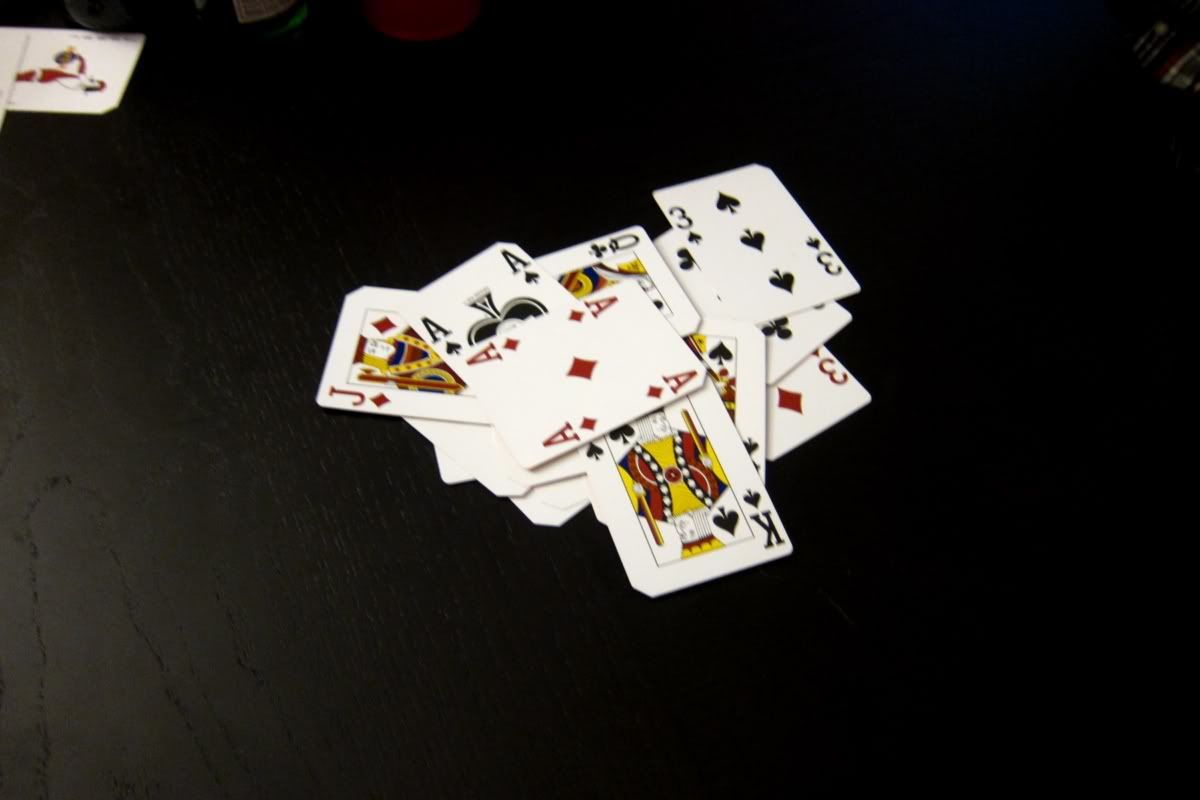 Jameson x Ginger Ale, holiday style.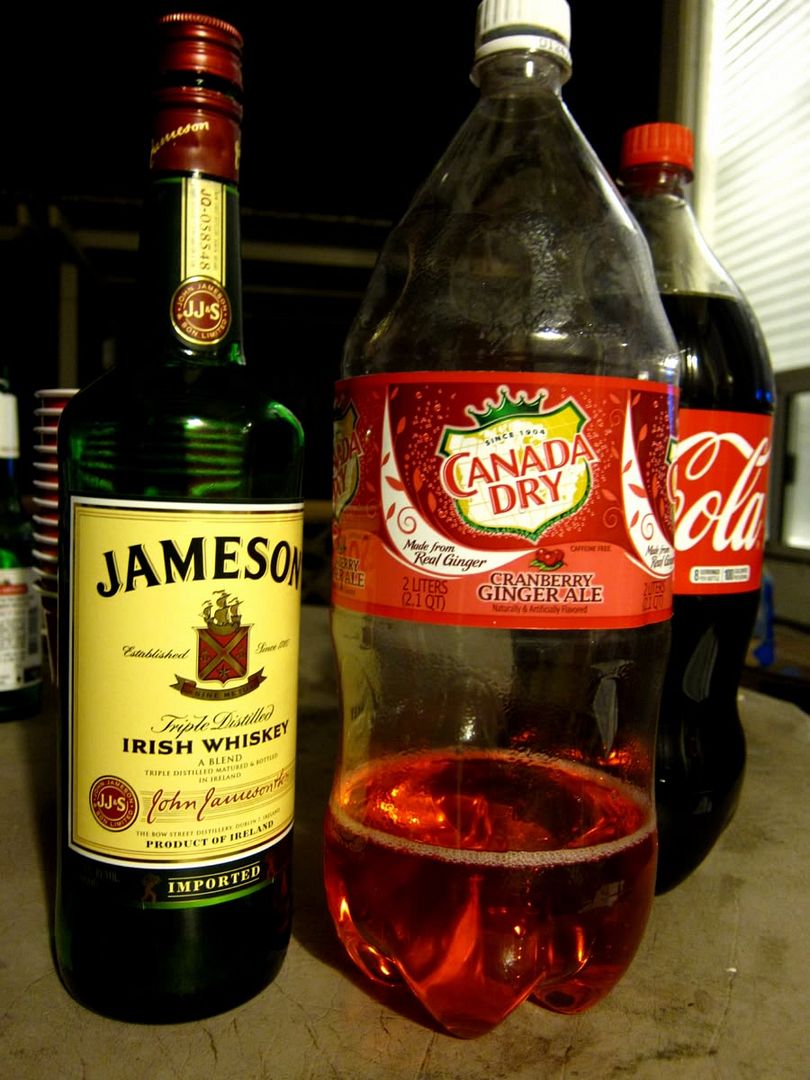 Herro Kity!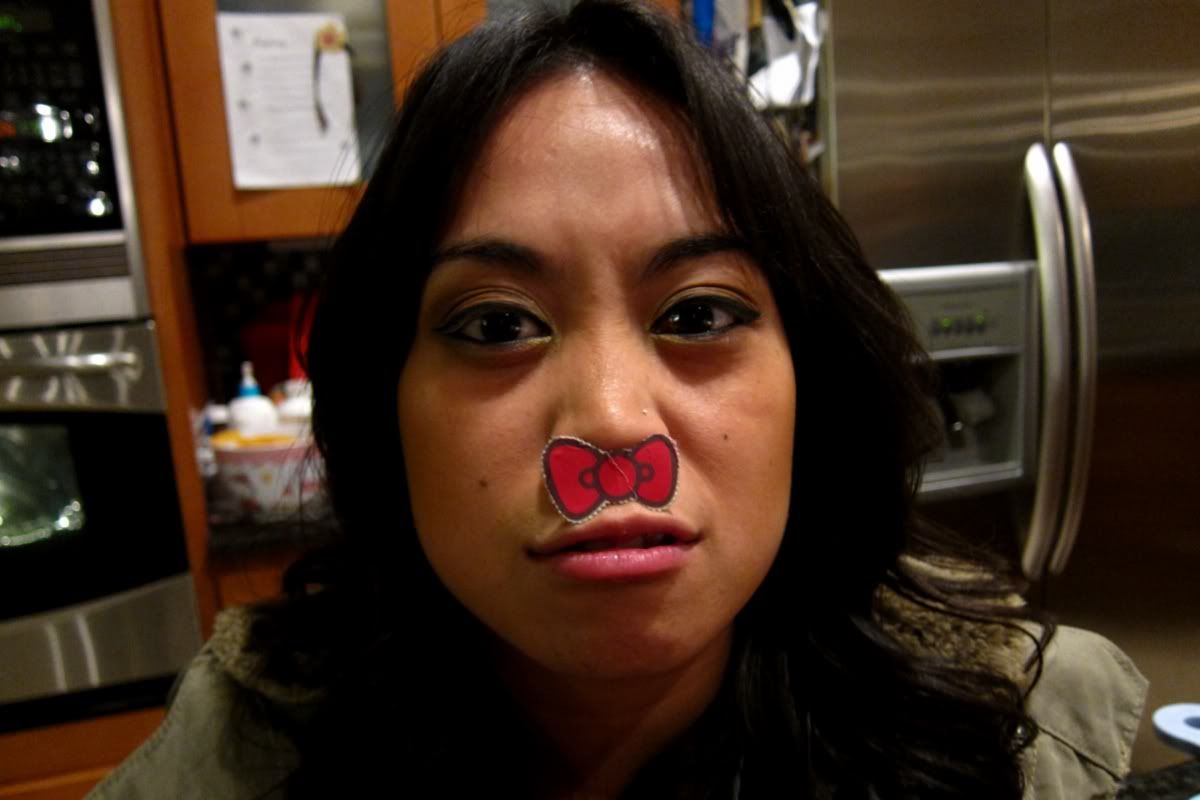 Mitchy doing a little dance.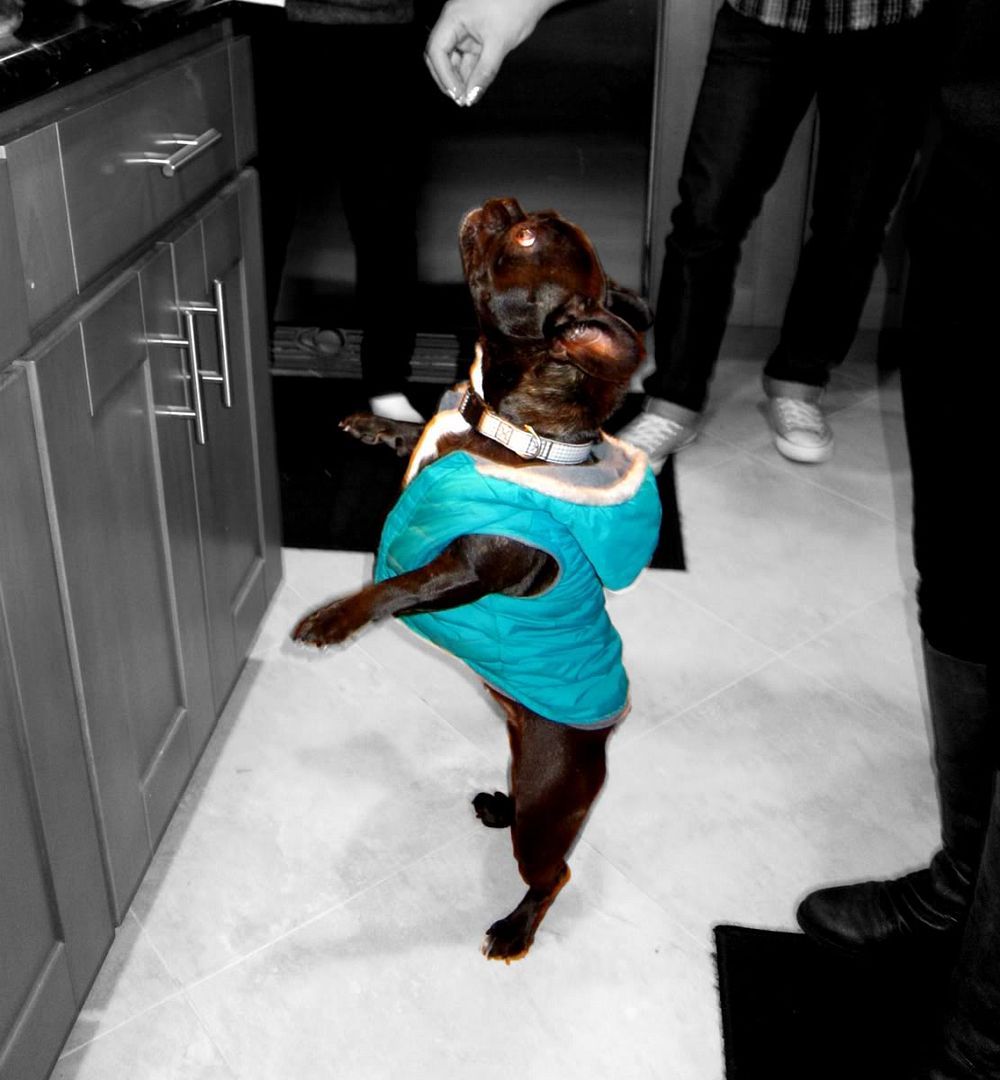 Probably the sexiest food picture I've ever taken.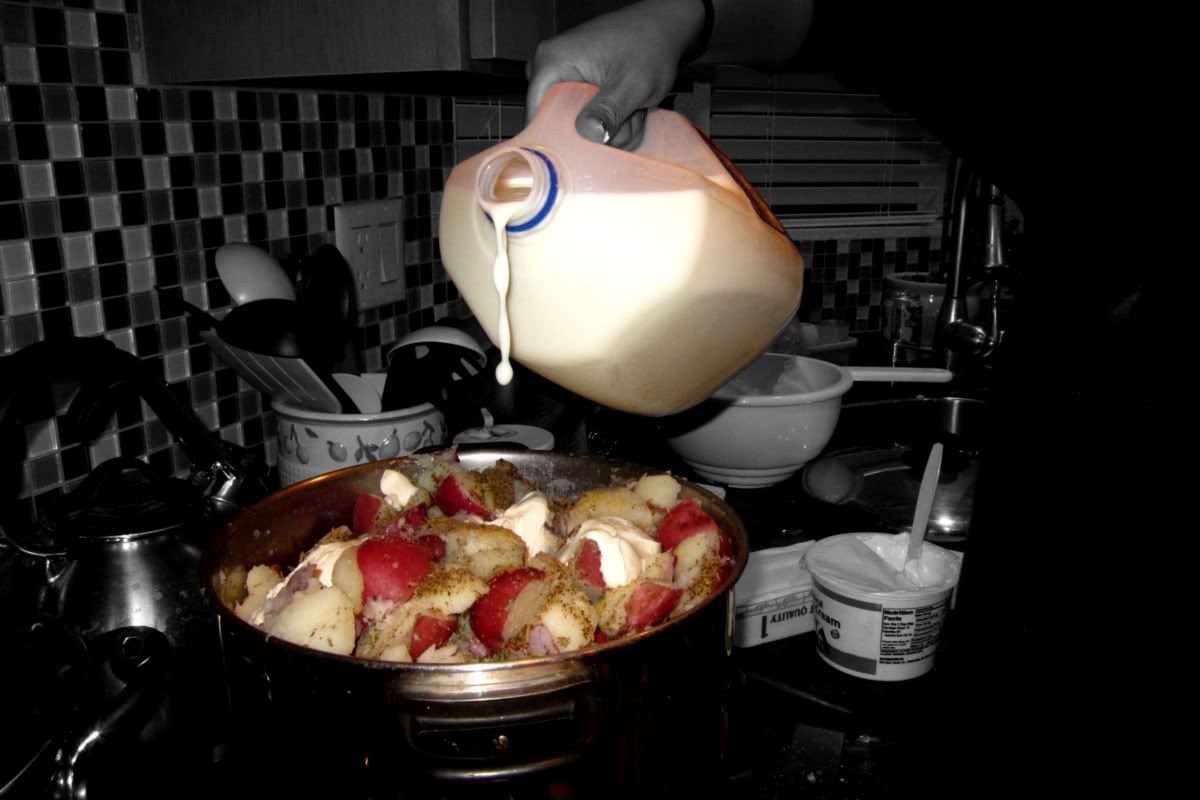 Cha you're awesome on the ivories! What's your inspiration?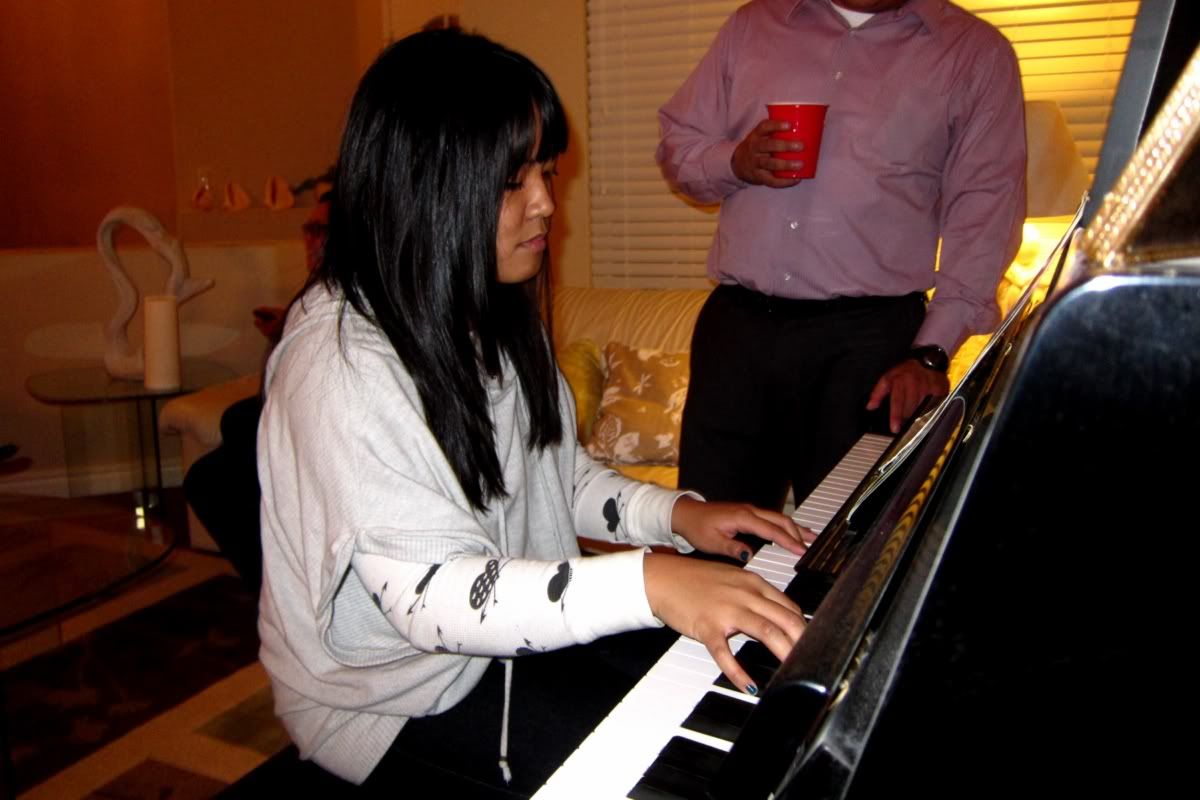 Ohh... Hah!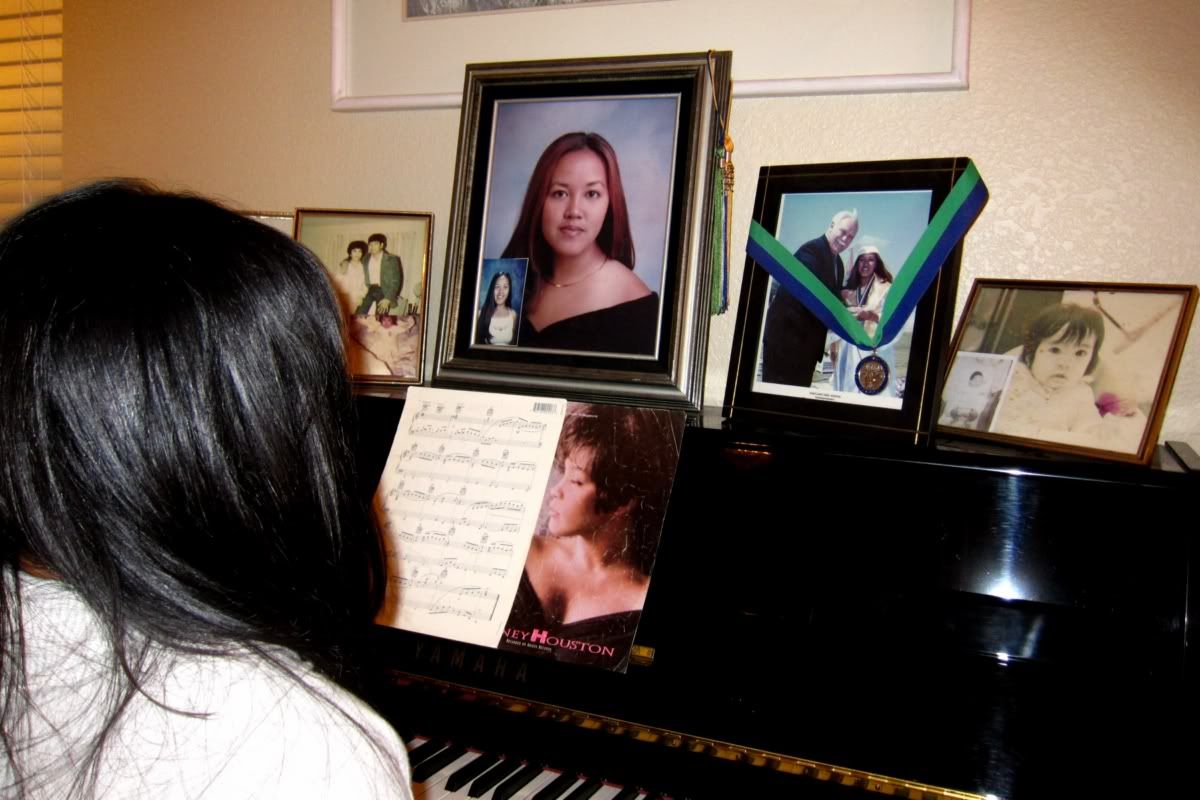 Sampling.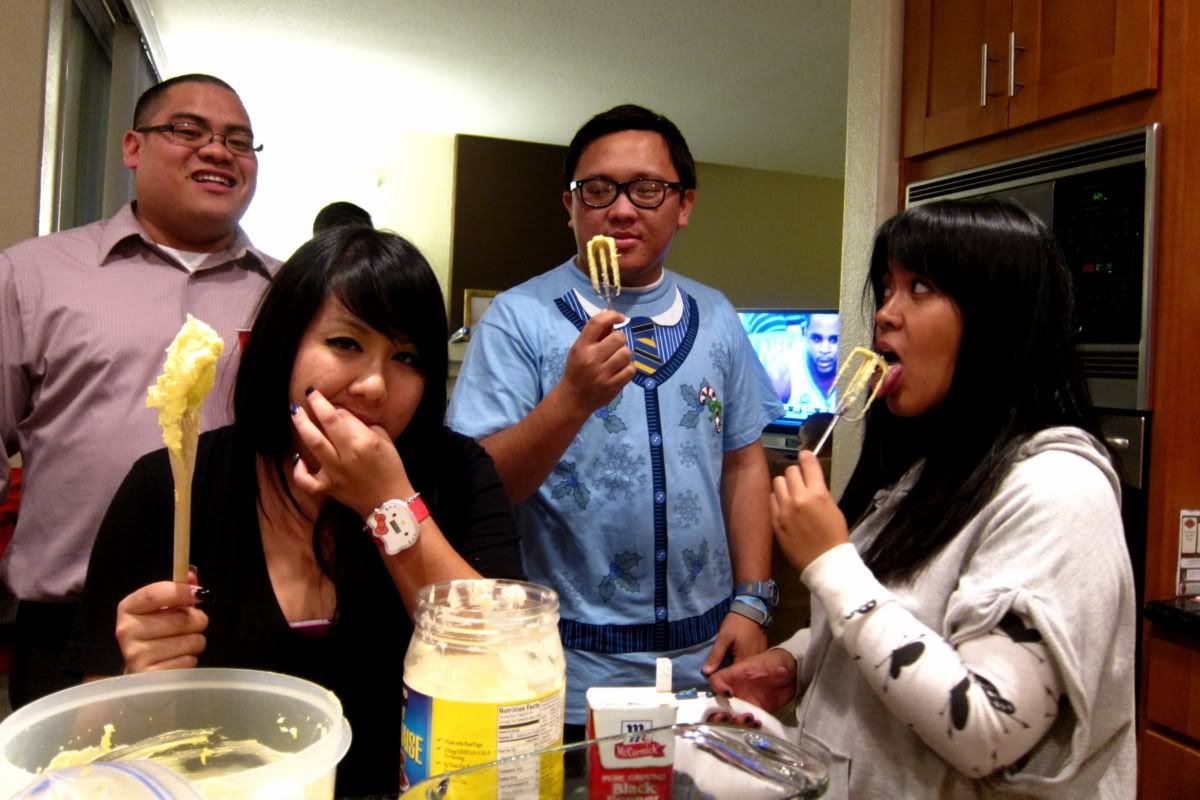 Deviled eggs.



I can hear Jay's laugh in this picture somehow... Get it Brandon!



Harlem shakin'.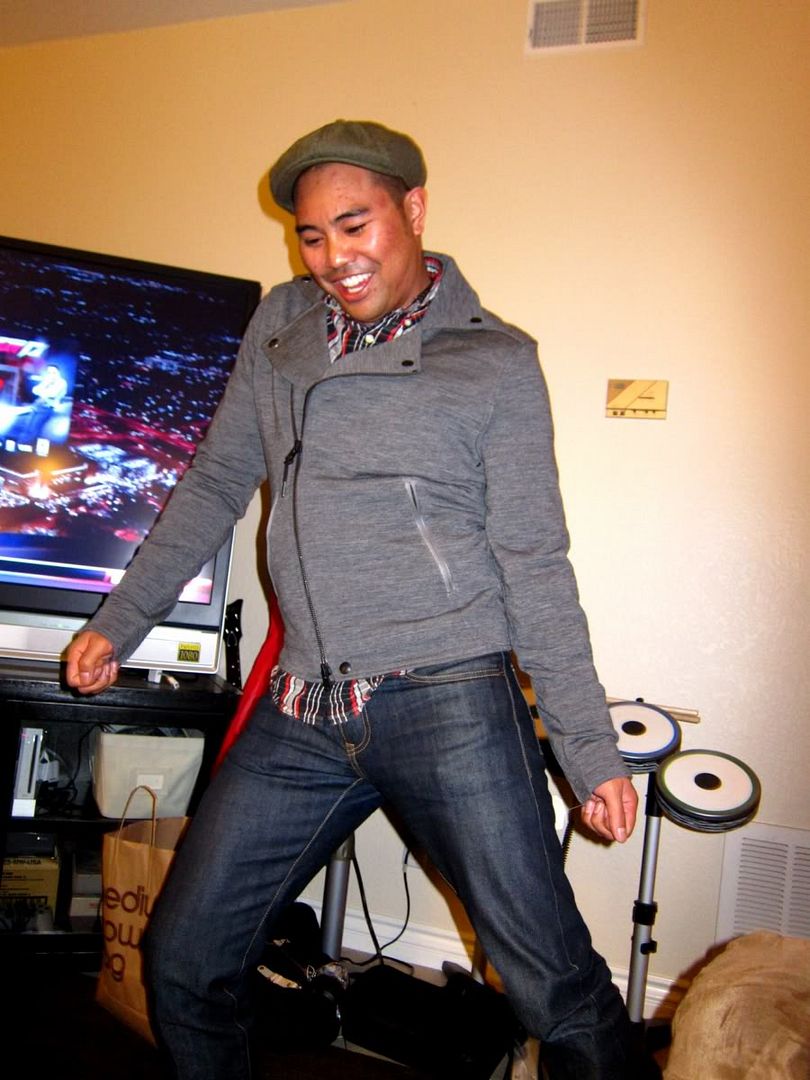 Bebe hip-thrustin'.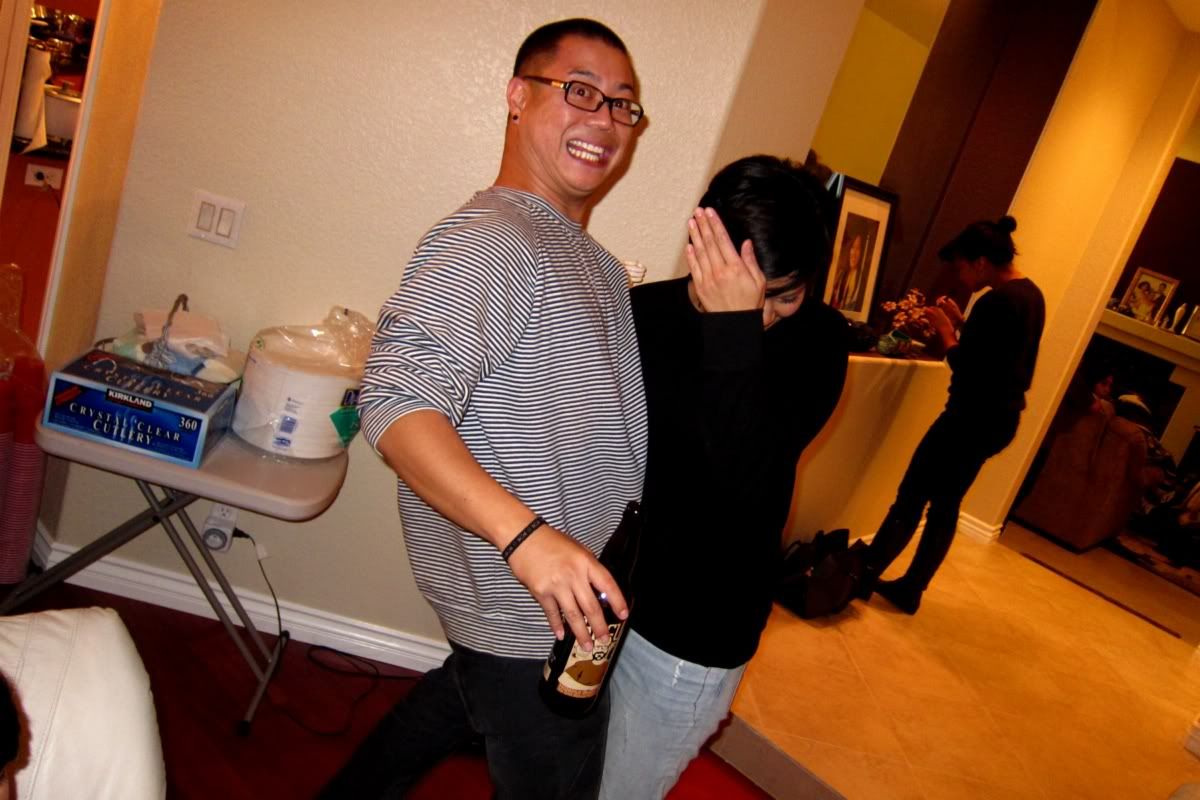 Me:

You wanna be like Drake RJ? Drake likes Moscato.


RJ:

Drake? DRAKE AND JOSH?!


Ahh... Well played my friend.



Grace. Thank you Gian.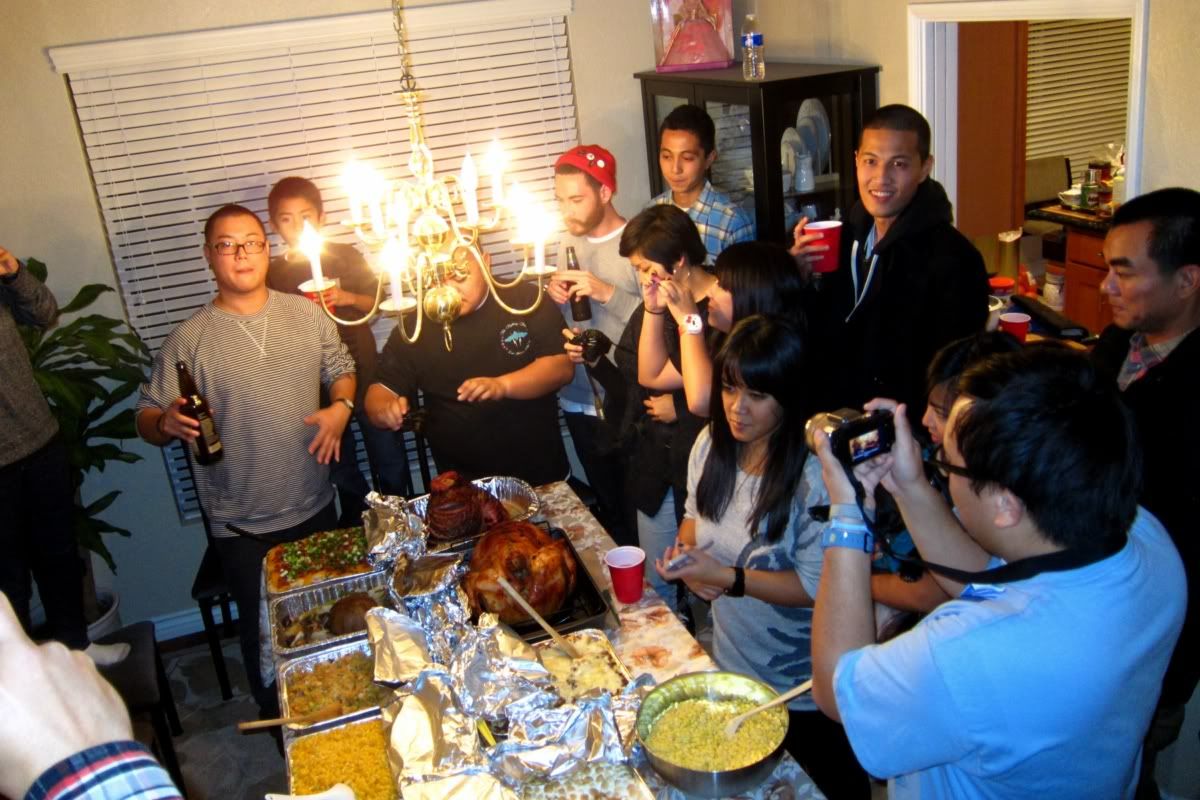 Time to eat!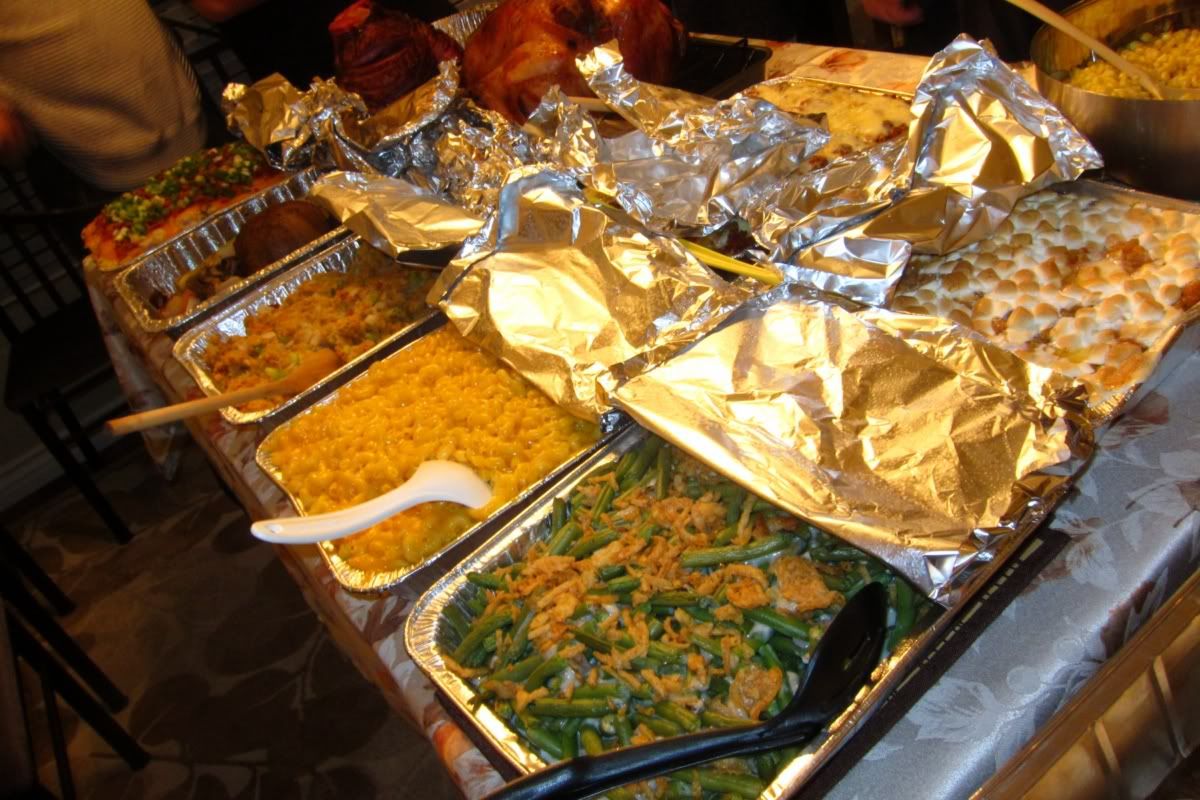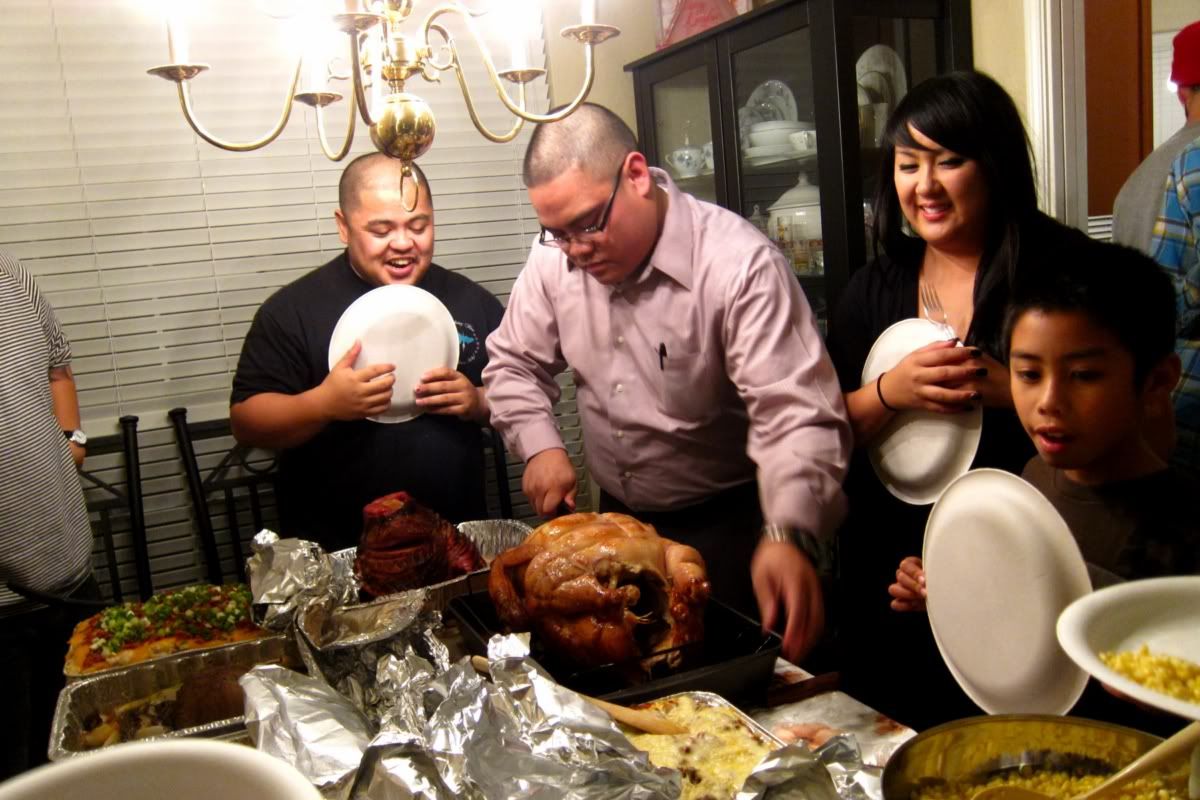 Green Beans. Macaroni and Cheese. Stuffing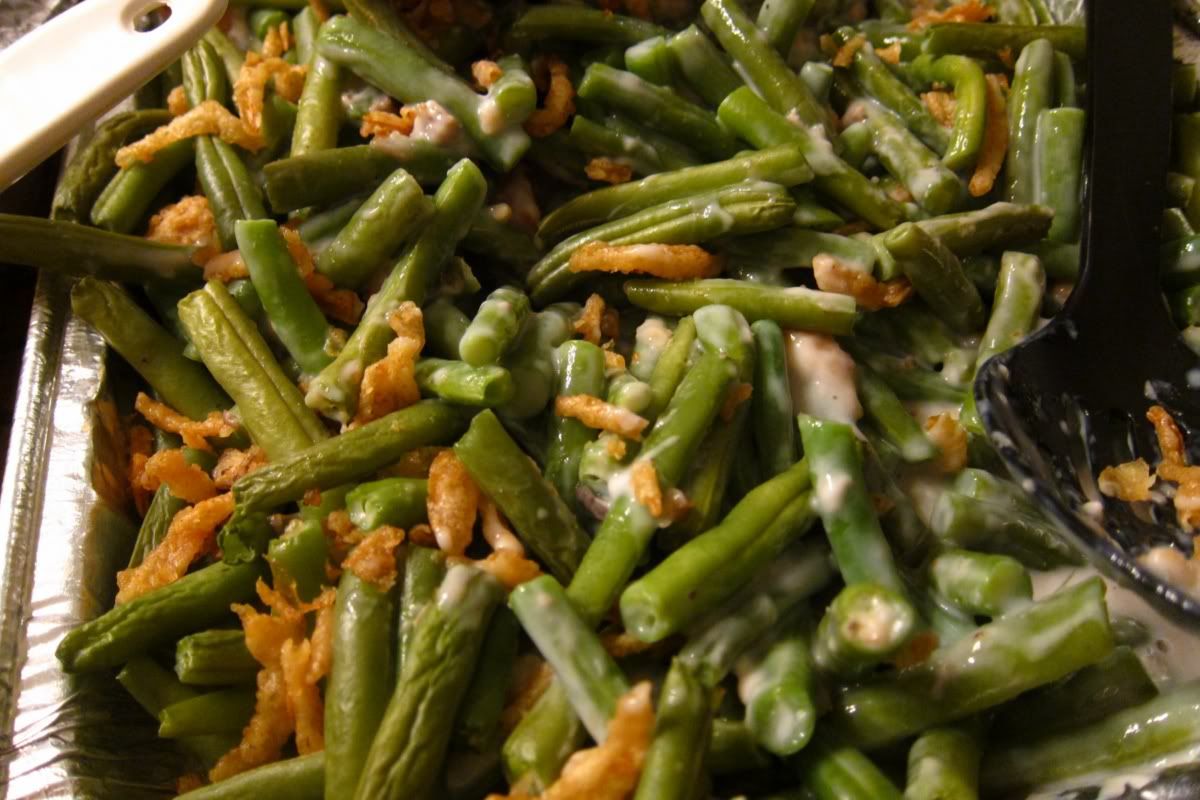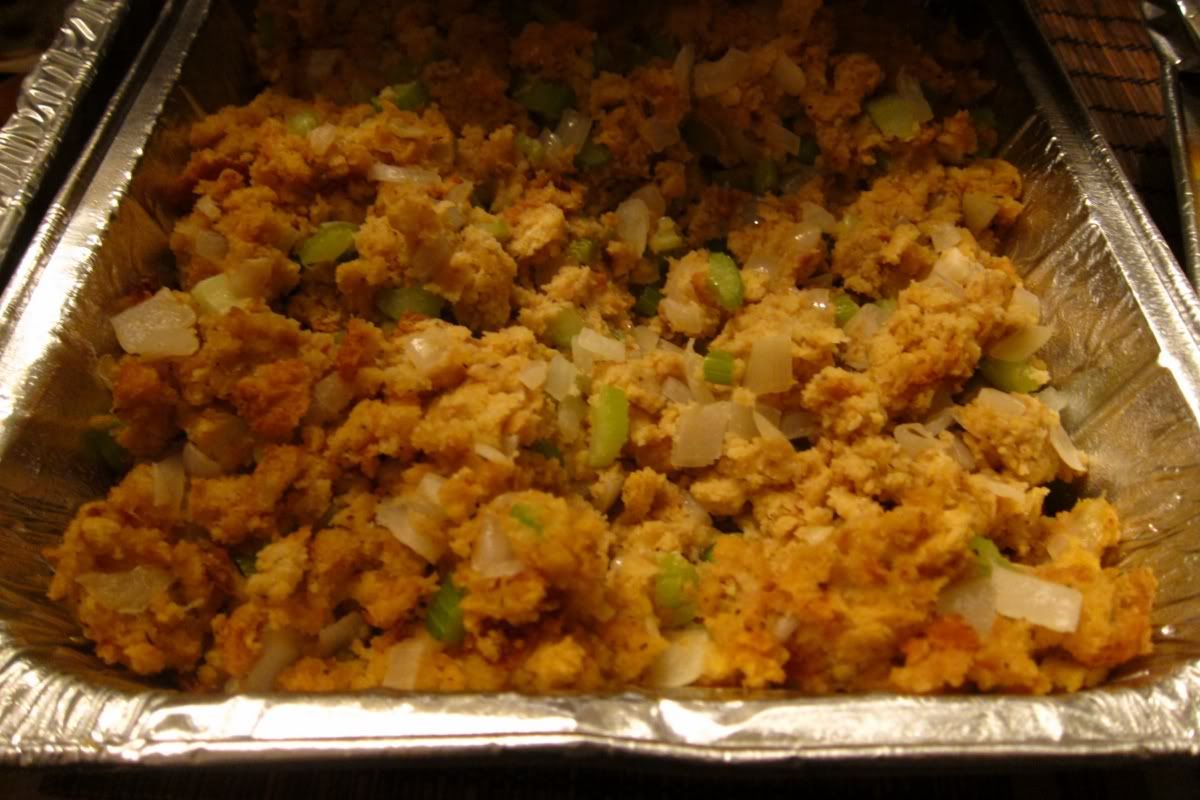 Tofurkey. Mashed Potatoes. Ham.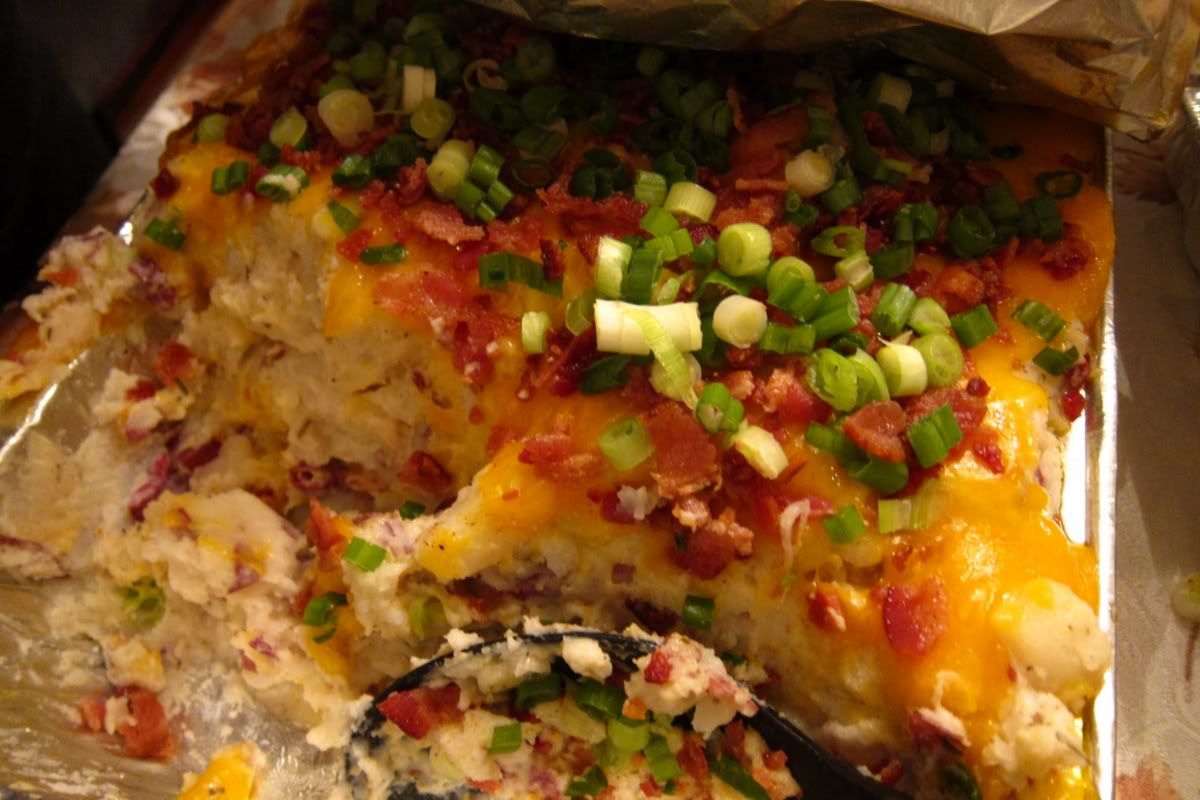 Lasagna. Corn. Candied Yams.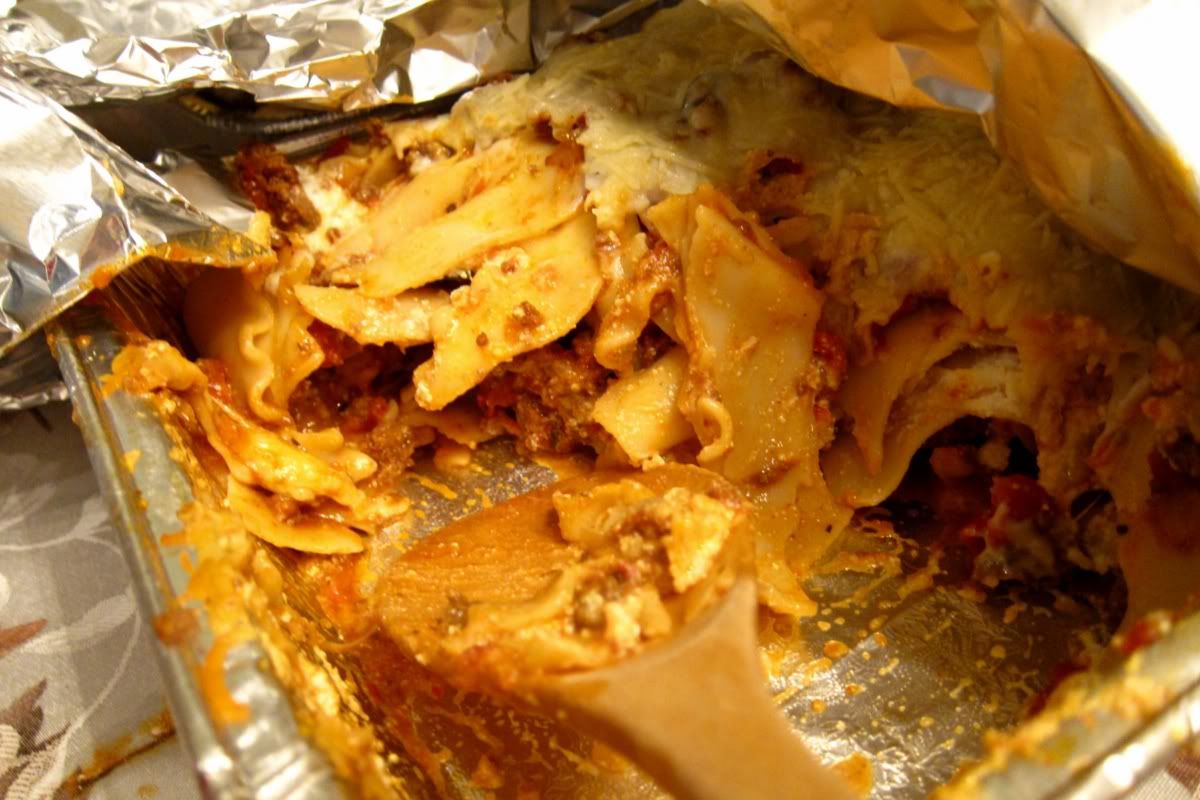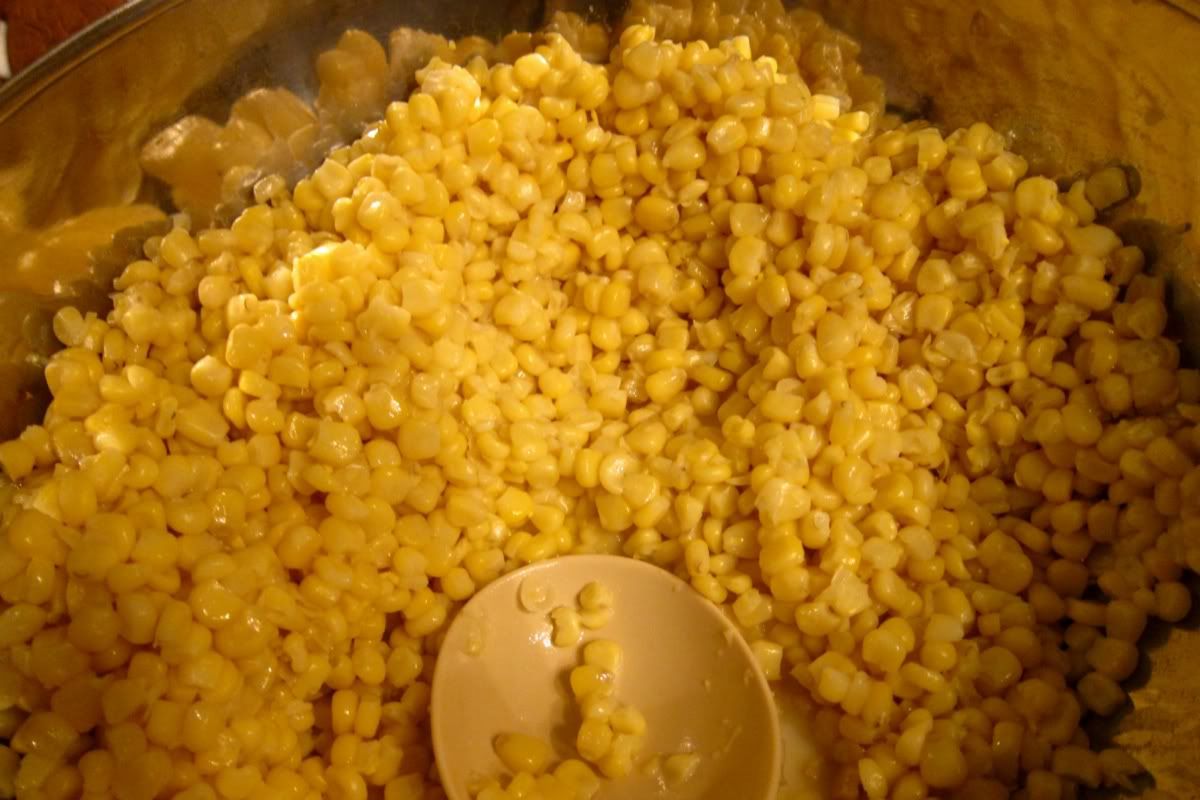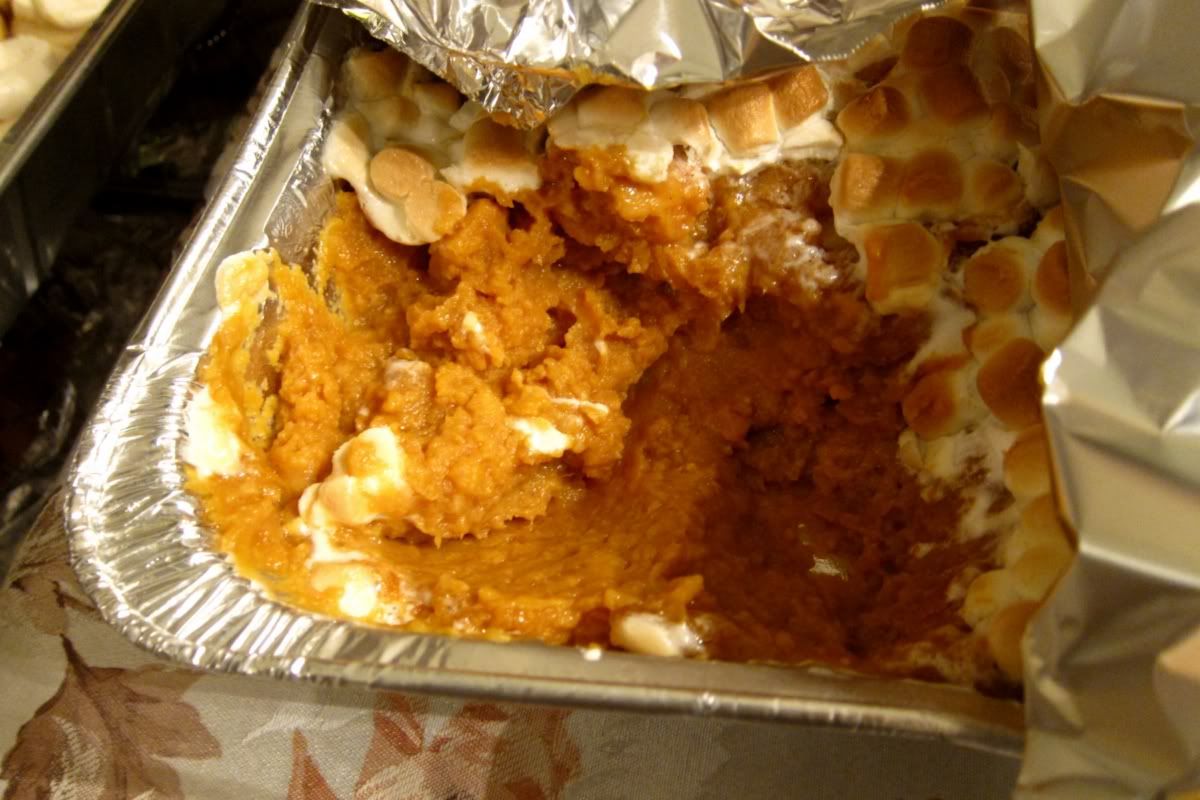 Carving with intensity!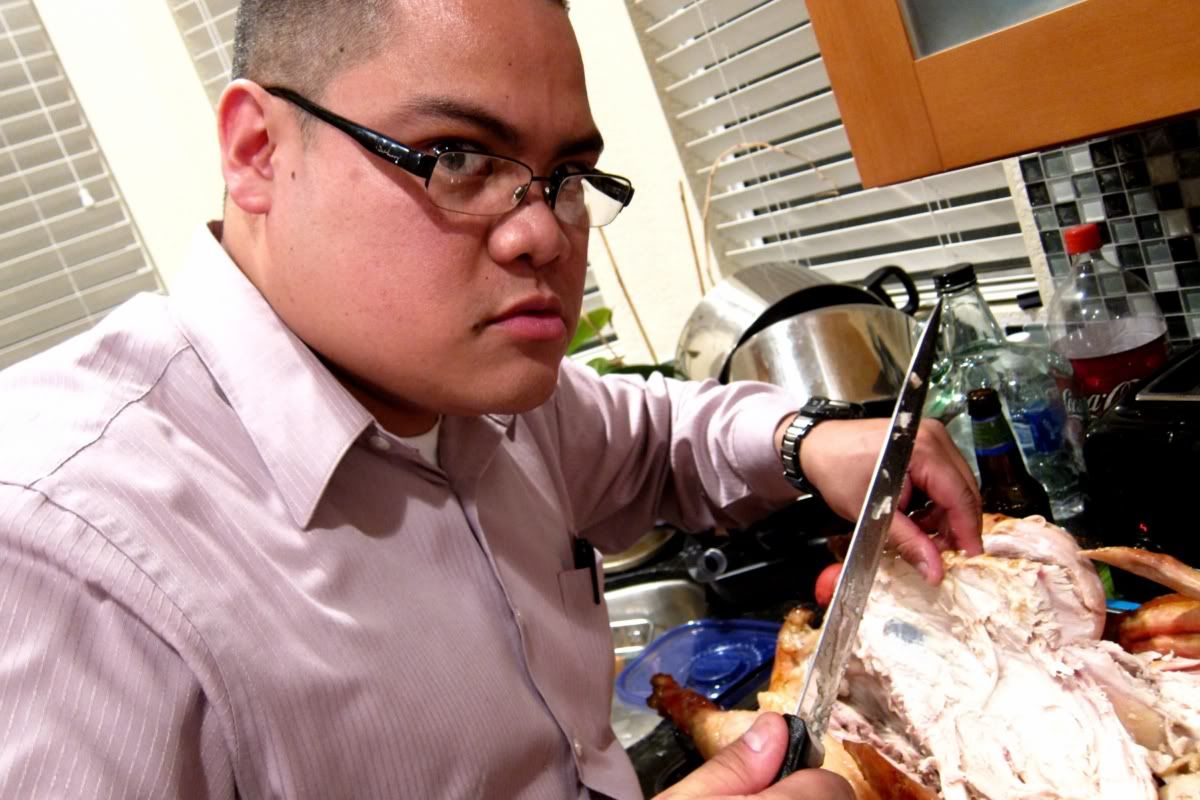 I finished this whole plate.



Mitchy x 2.



If babies and dogs could talk, what would they say to each other?
"Don't you love it when they carry you?"
"Yes!"



Marie is hypnotized by

Beauty and the Beast

.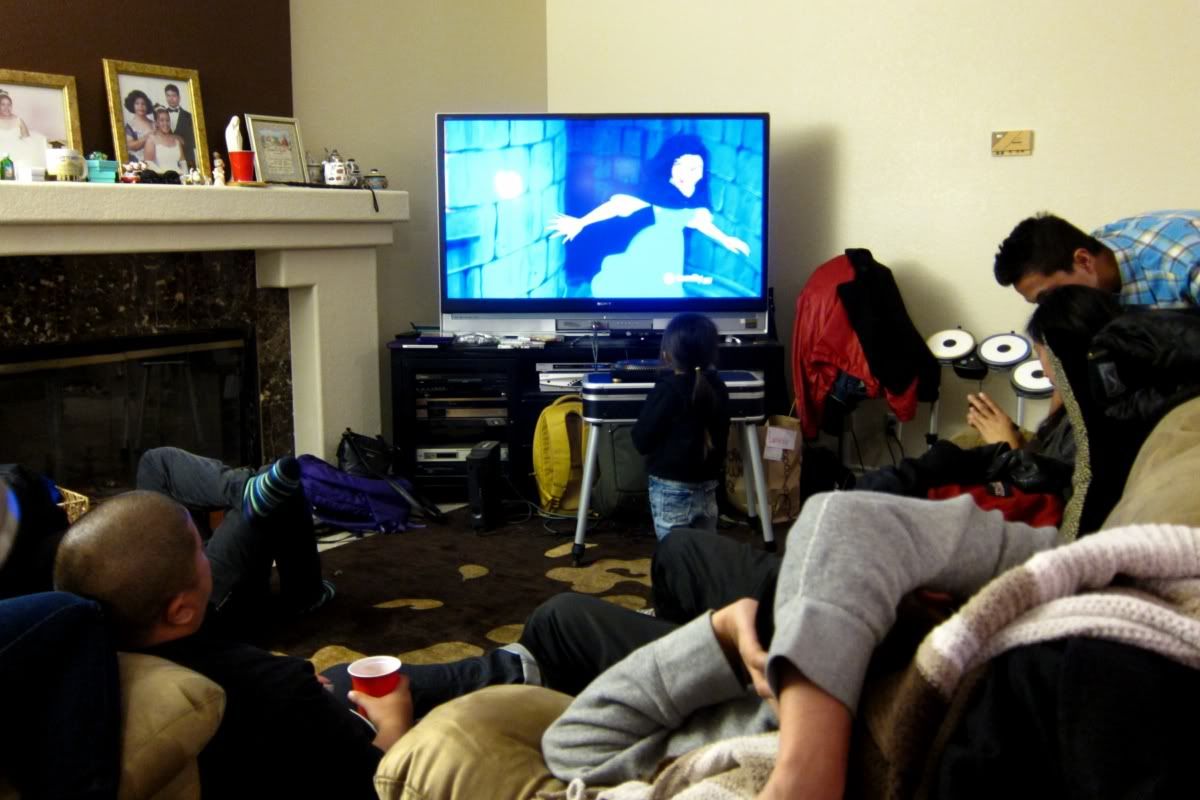 Magic Mic! Julz looking for some inspiration to sing!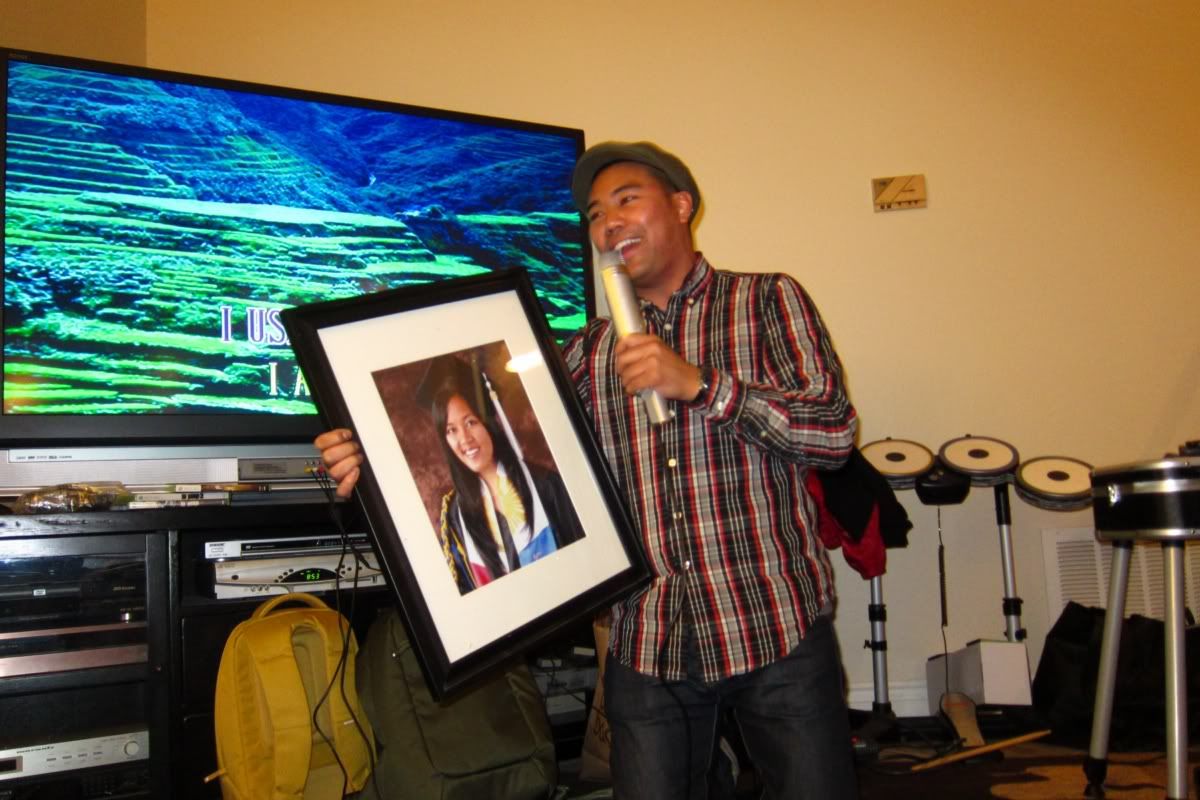 You totally rocked!



Just kidding. "Try singing?"?! HAHHAHAHA!



April is a MUCH better singer. Julz and TK showing their support.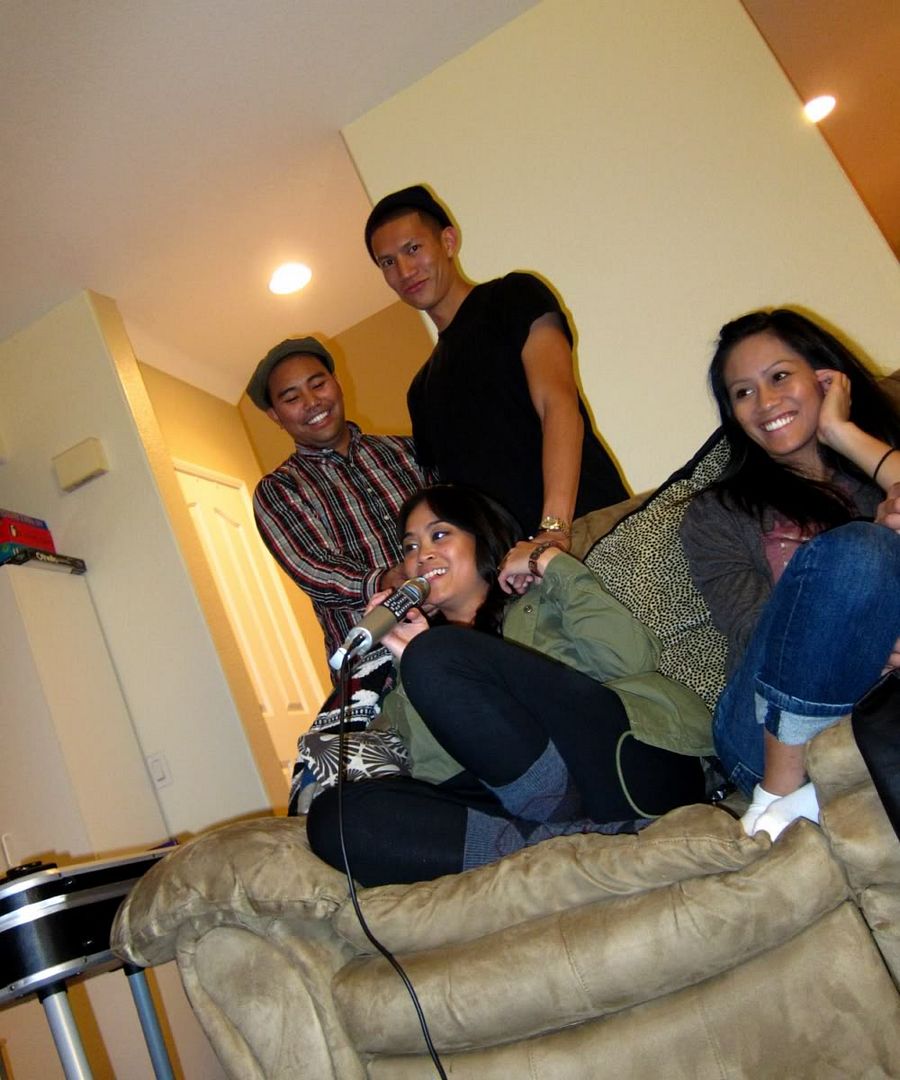 Hannah's singing!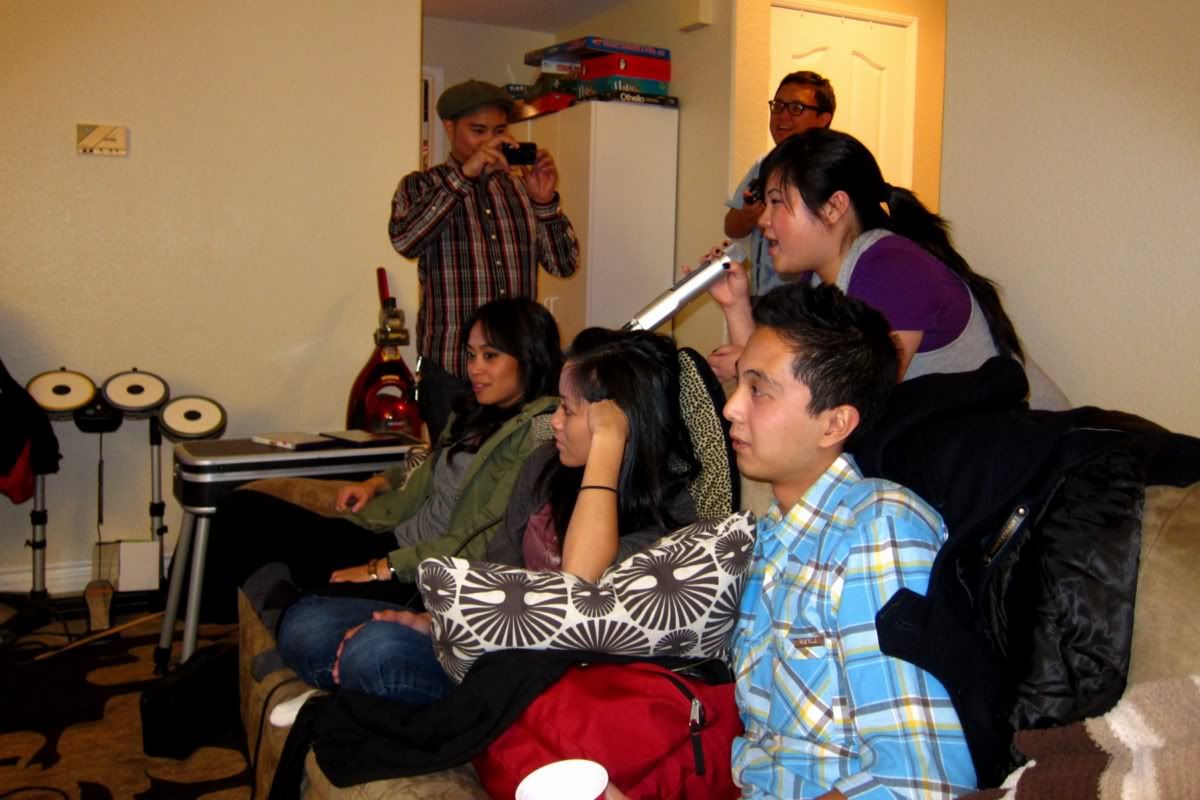 In Tagalog?! Ang galing...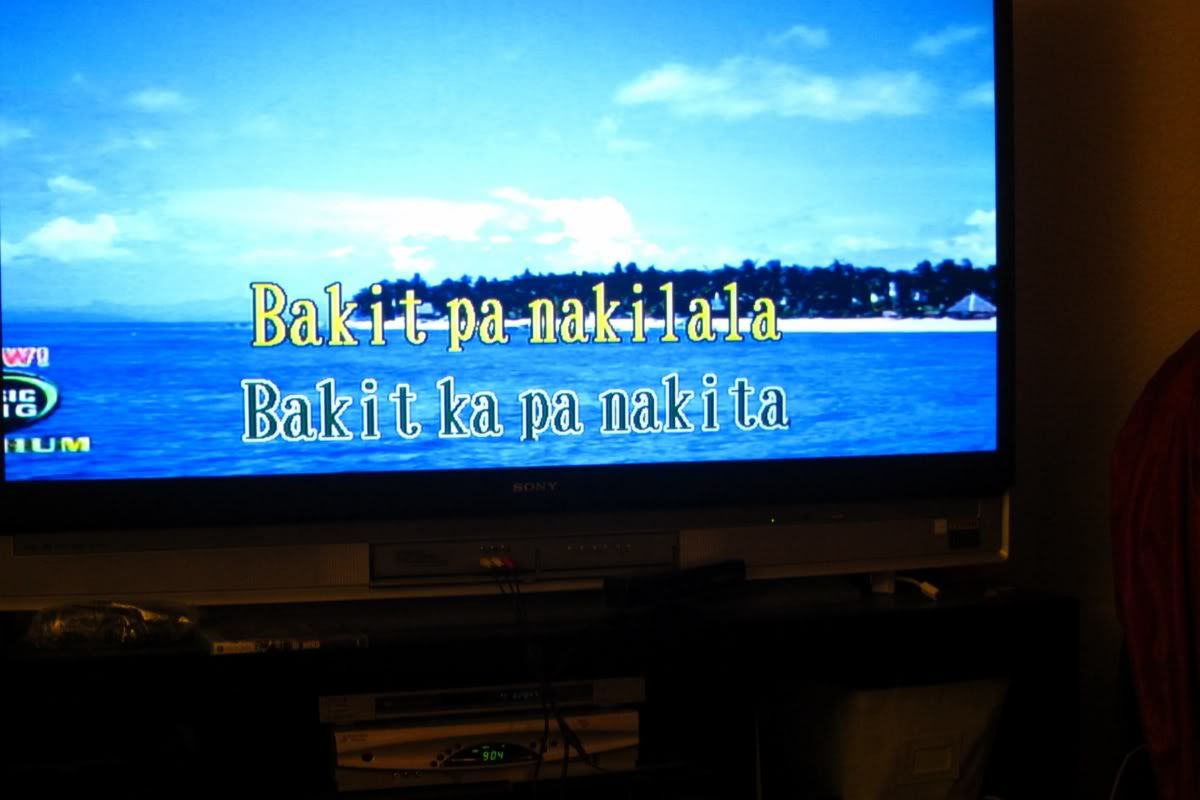 More inspiration needed. Enter The Real Life Cha!!



Hit those high notes Girard!!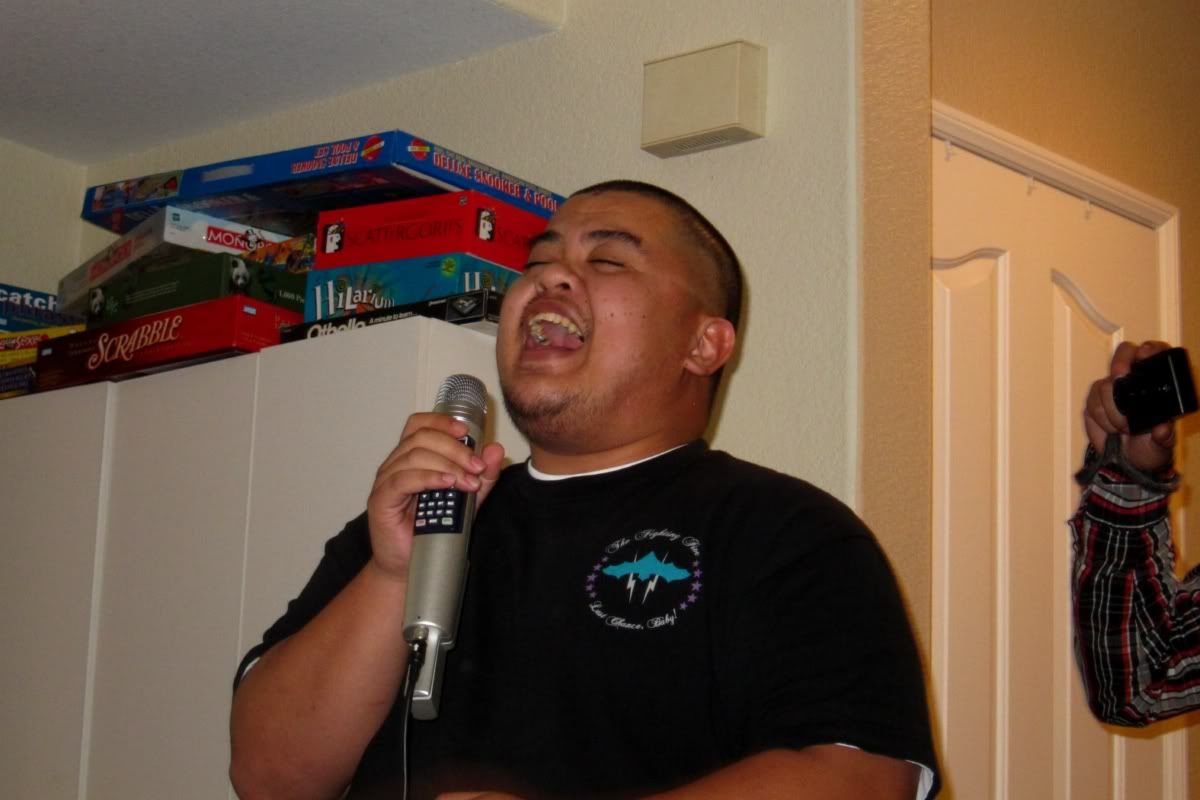 The other area was the designated knock-out room.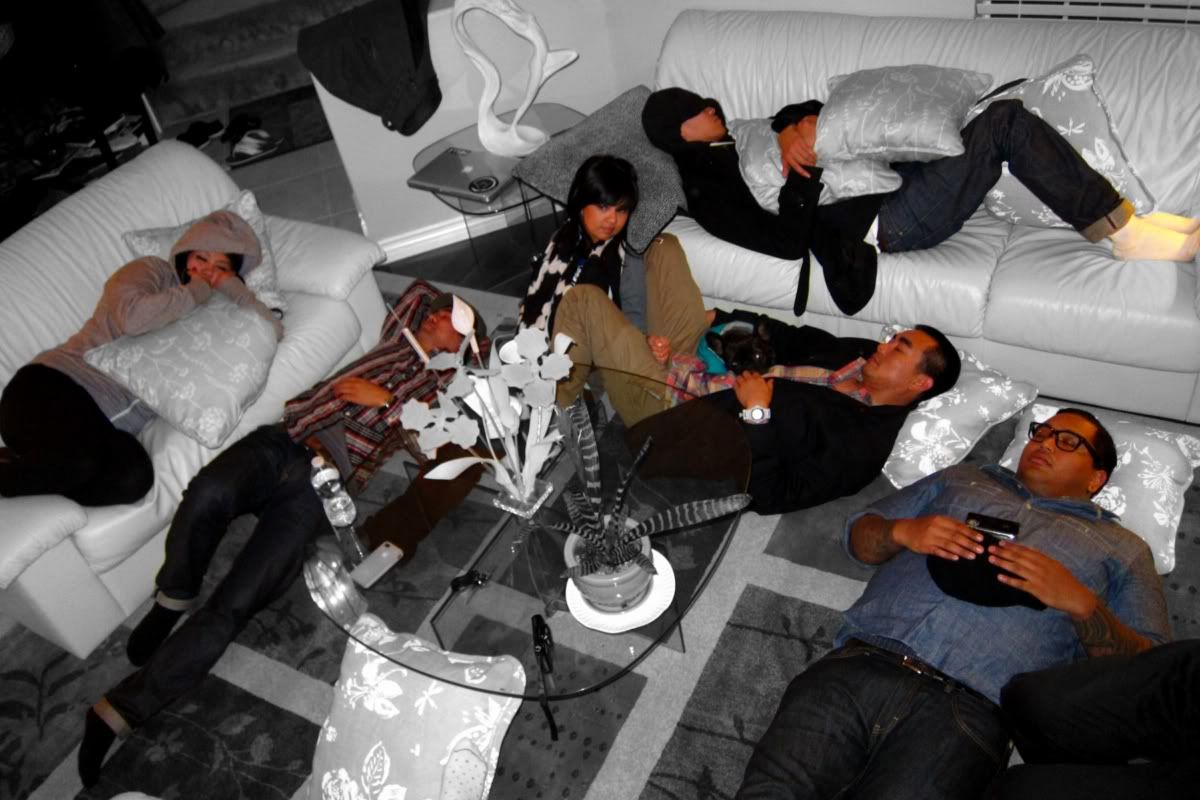 Up next: Dance Central.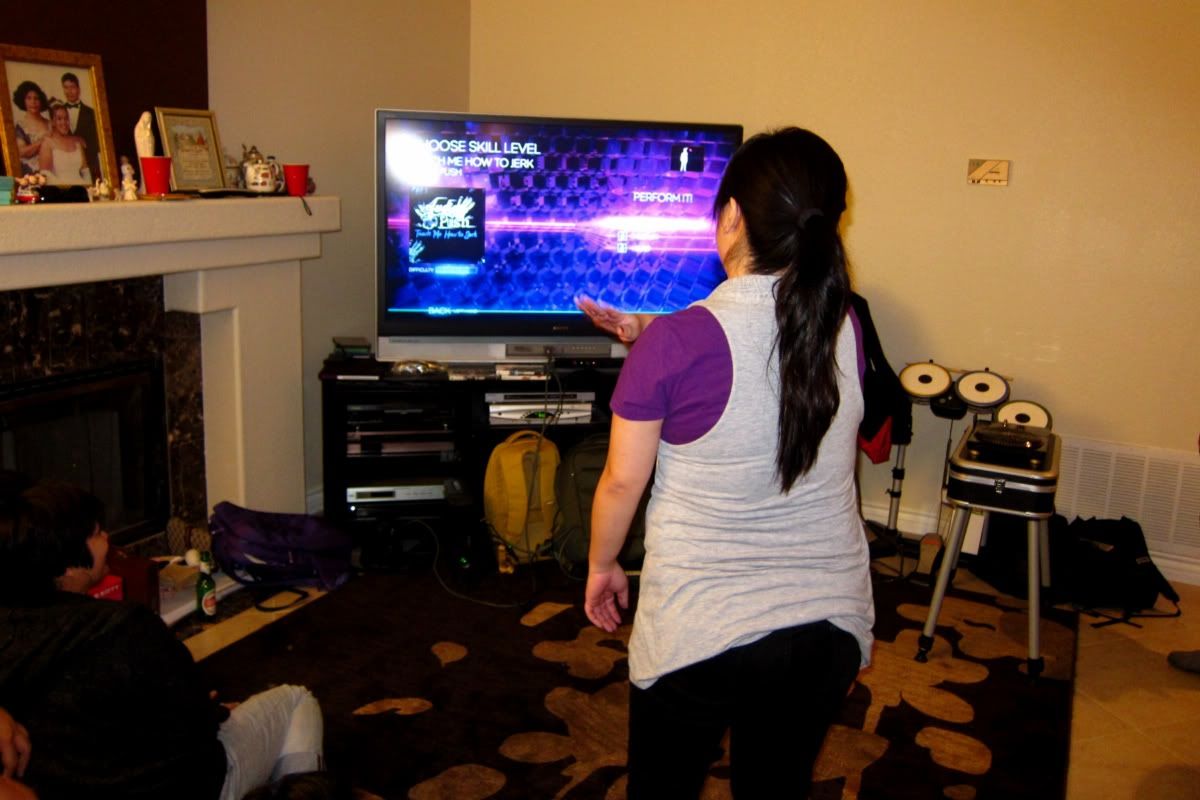 Yeaaaaah TEACH ME HOW TO HANNIE!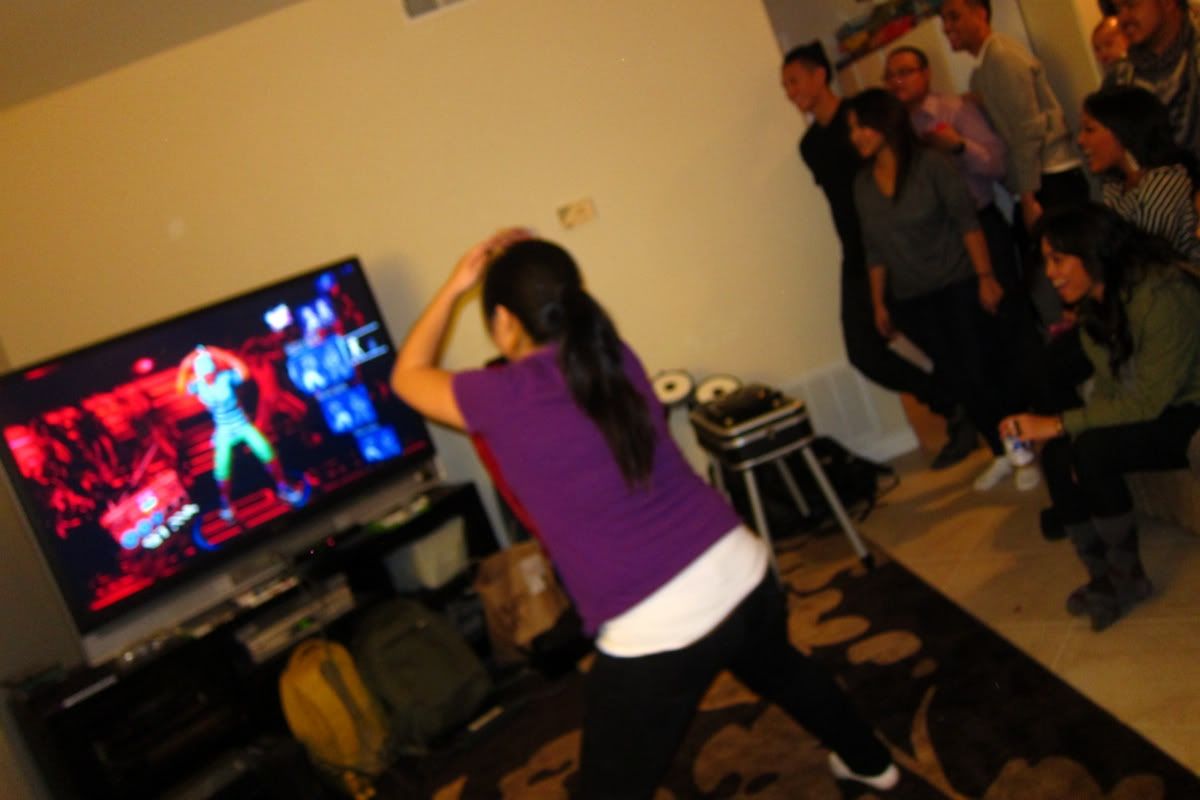 2 player!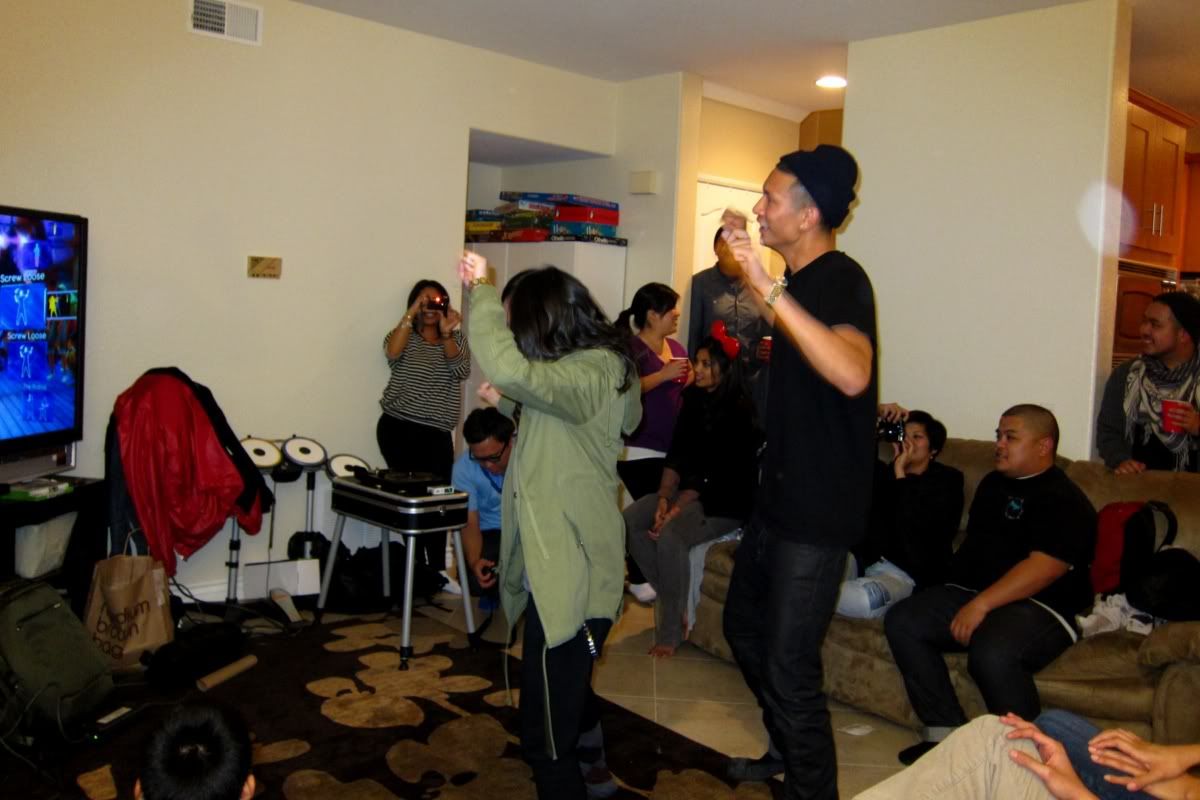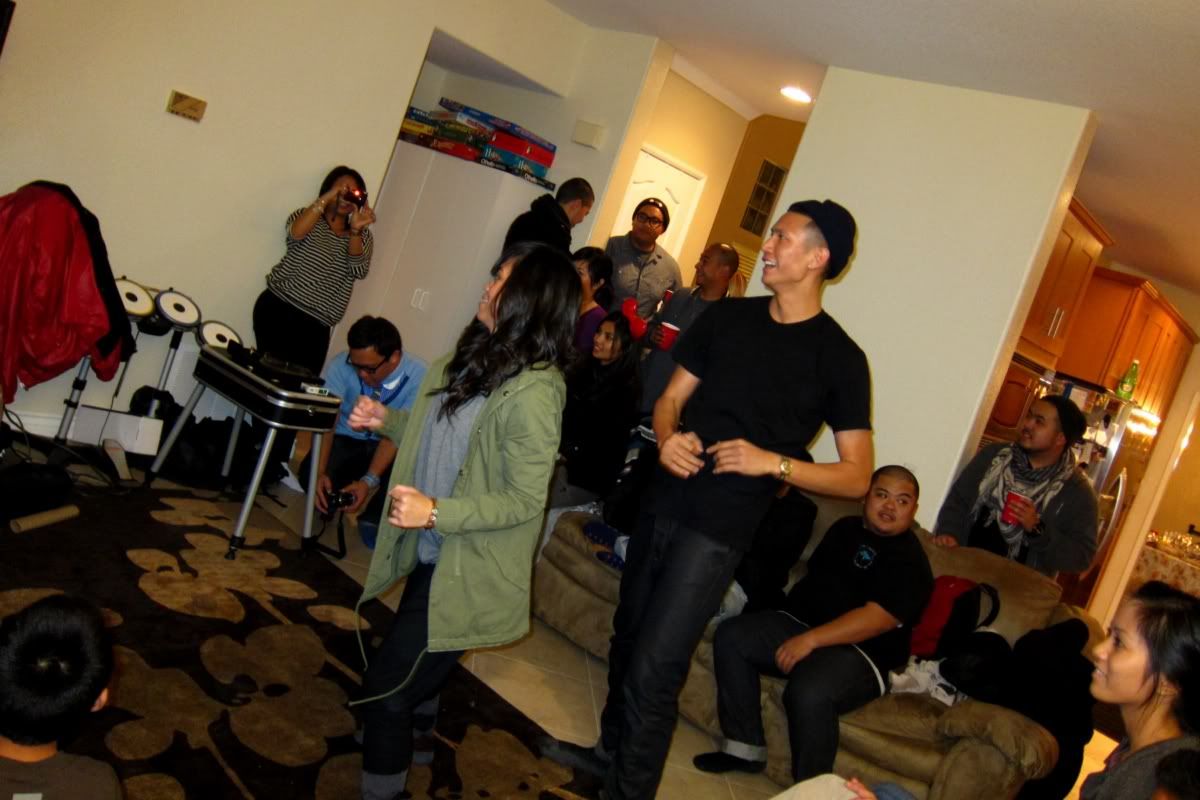 Group shot before people started to trickle in and out.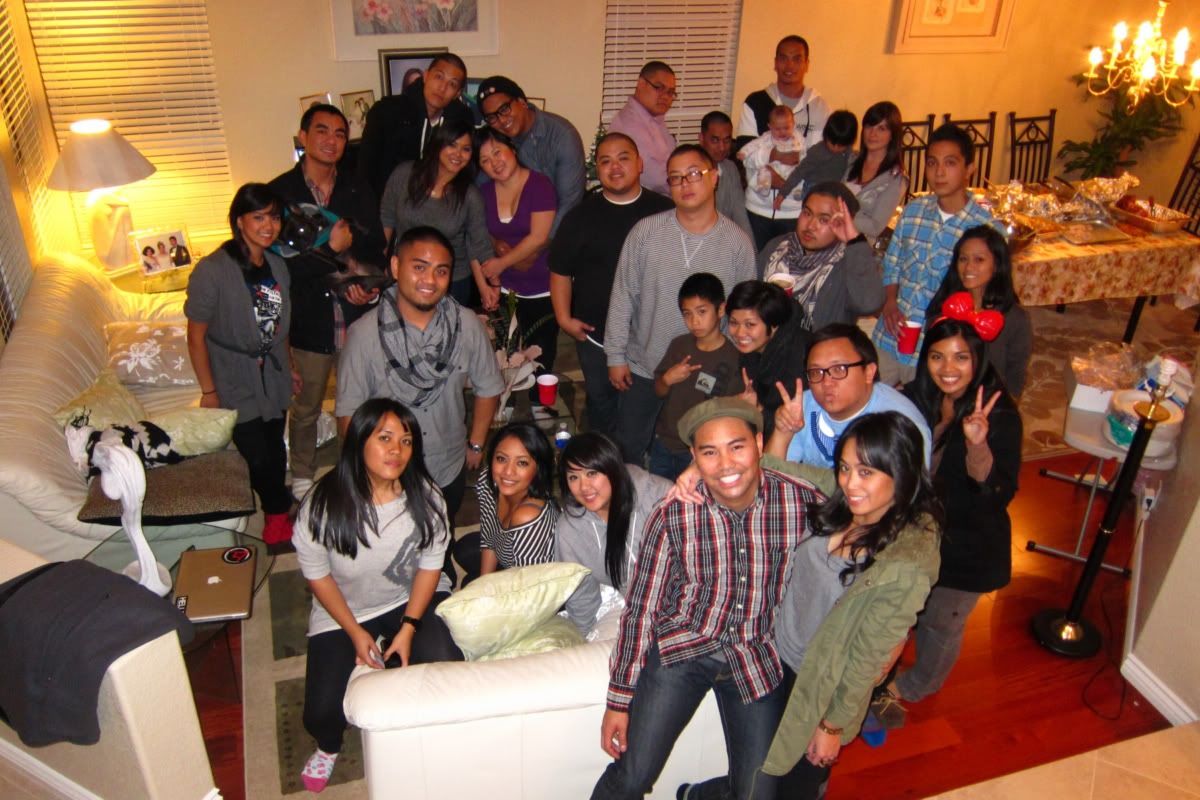 Meanwhile, family beerpong in the garage. Padilla Bros vs Adams Family (lol).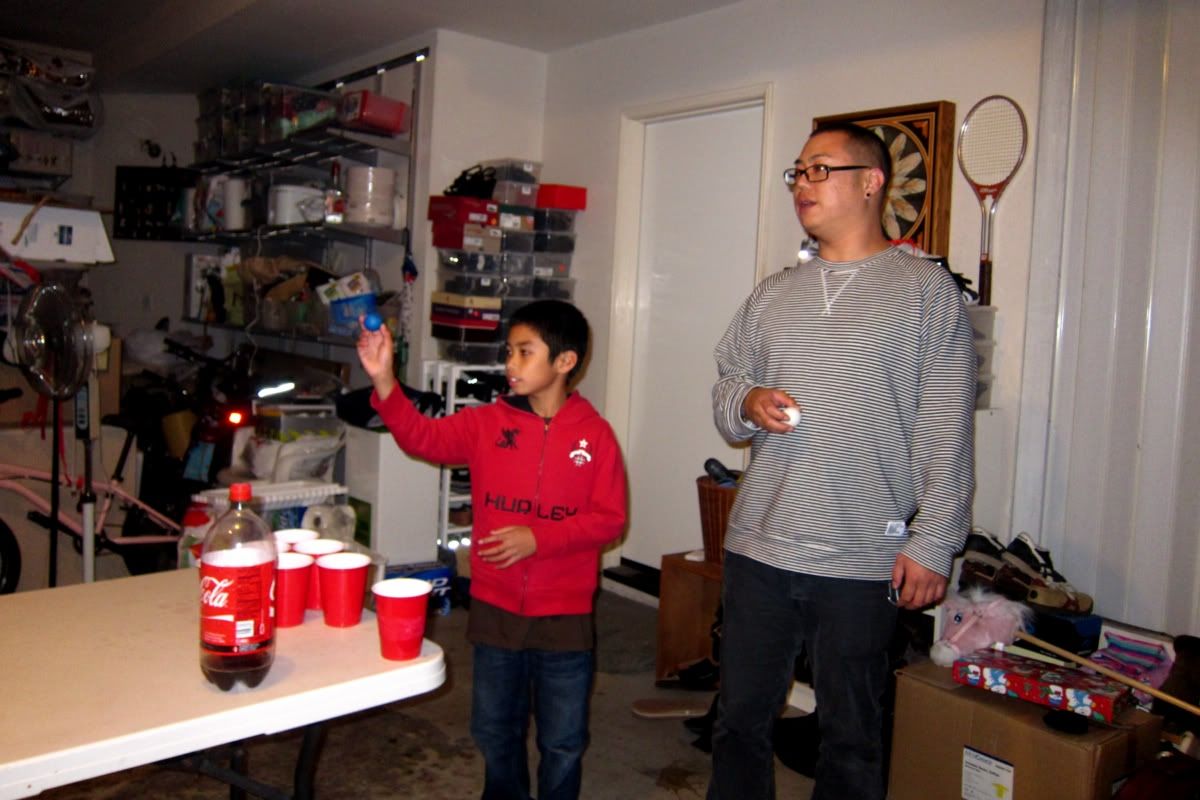 Def Jam Rapstar. Drake -

Best I Ever Had

(CHROW UP REMIX!!)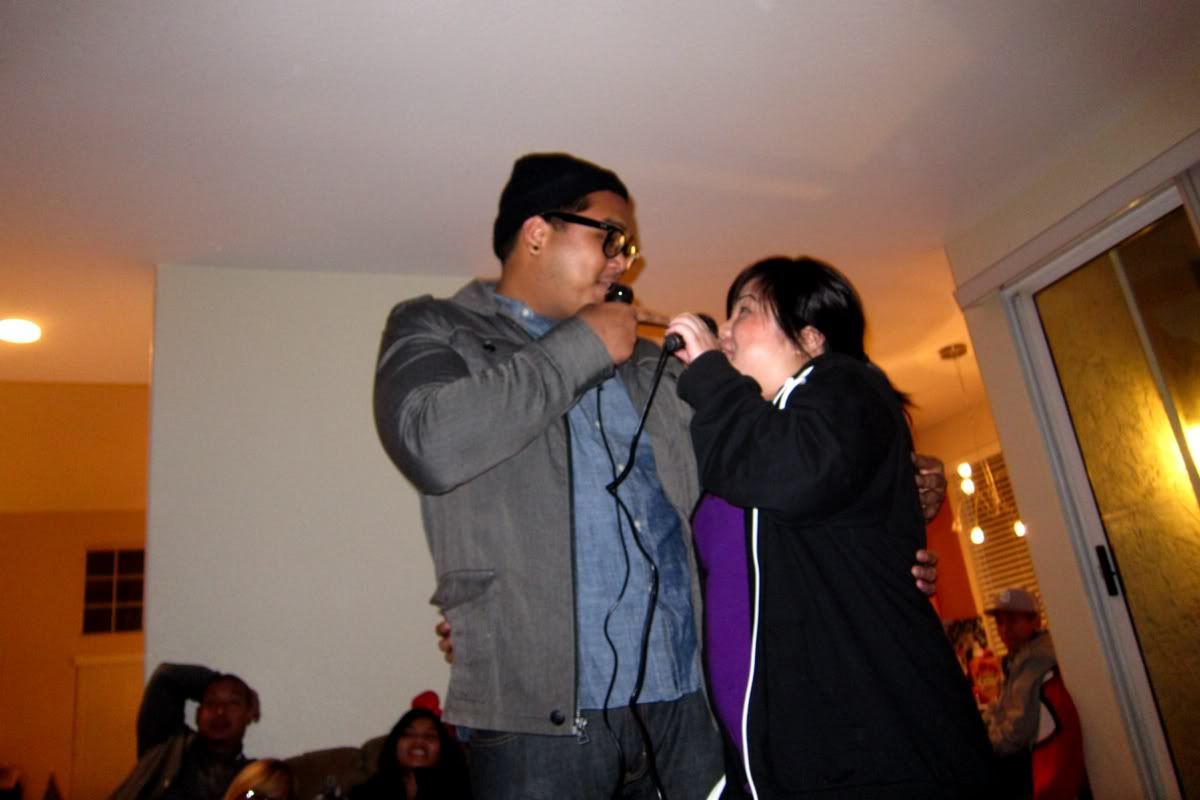 Biggie - Mo Money Mo Problems.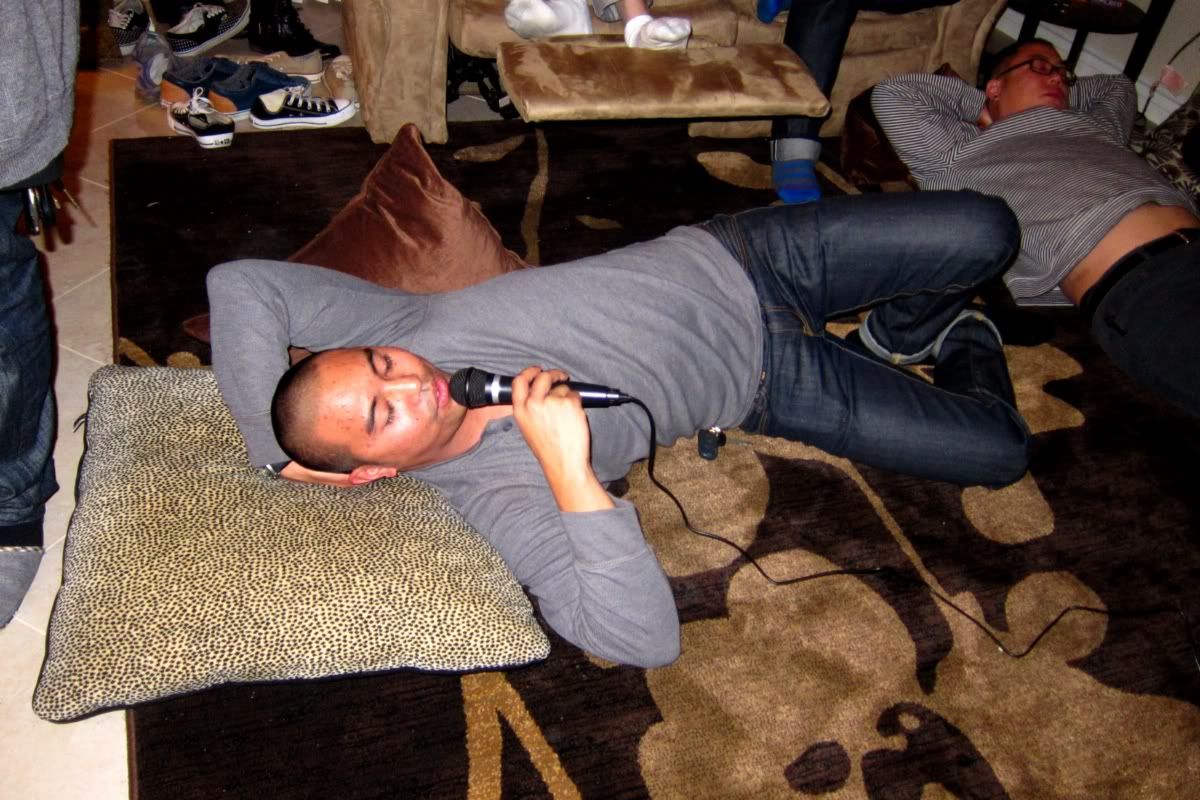 Damo x BrandEZ. These white boys can rap.



Last minute shots. Yuck!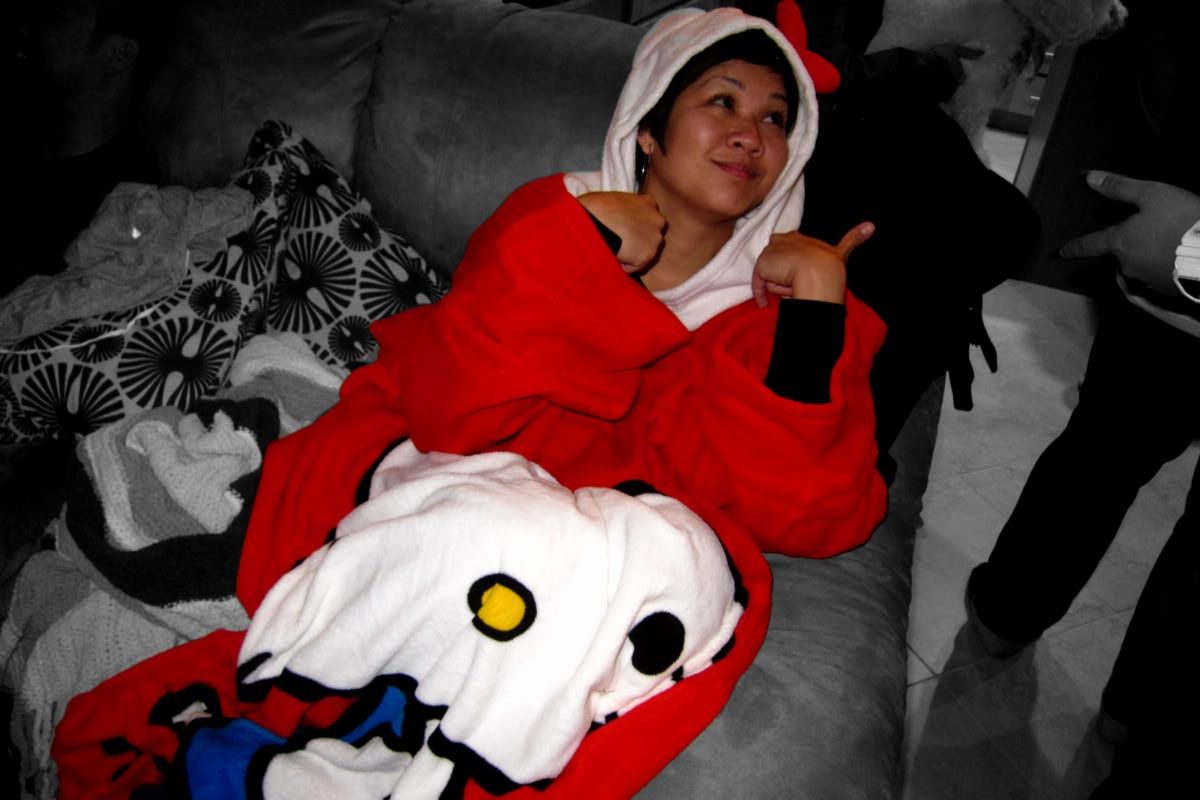 Paddington. You're so handsome.



Papa bear still sleeping. Bye Edric!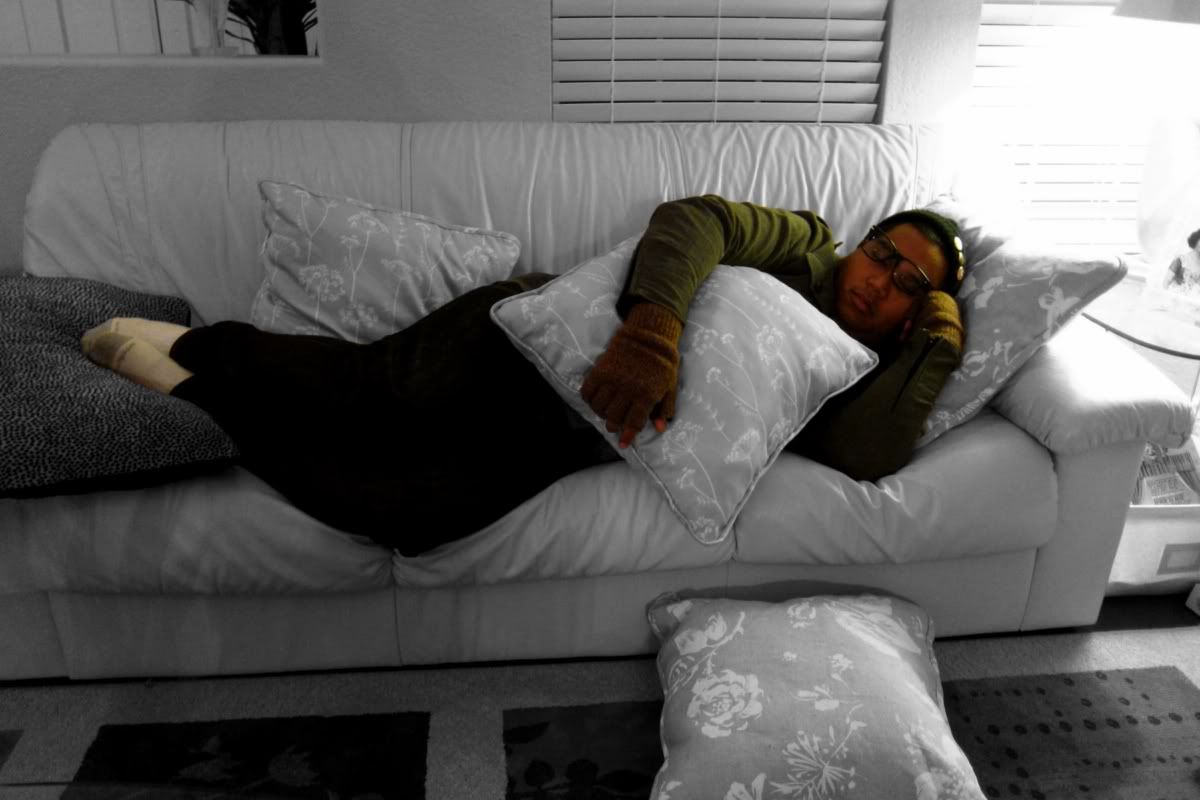 Alison and I left the next morning. Good times SD fam! You know its always tough to leave you guys. See you next time!