So what was supposed to be a standard YogurtLand trip (turned into a vendetta-esque basketball game between Cesar/Jason and Bruce/Stephen. I guess the last count was the first team beat the second team 3 games to 1. How the hell did I get dragged into this? Well while egging Stephen on to play tonight, he threw in the stipulation that he'll play if I blogged..... So yes I stuck around and took pictures of the other guys playing basketball. GAY!
And rather than make a story of these pictures, I'm just gonna post some action shots and maybe have some captions. SORRY!
Stephen & Bruce on the left. Cesar & Jason on the right.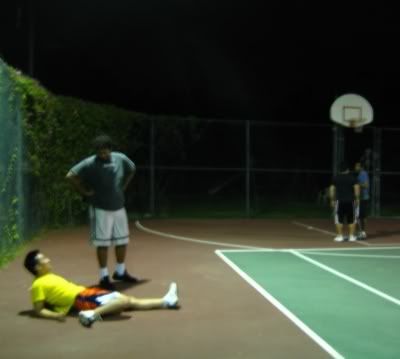 Stretches.
Stephen breaking ankles.
NOT IN THE HOUSE OF ARANGURI!
Fadeaway jumper.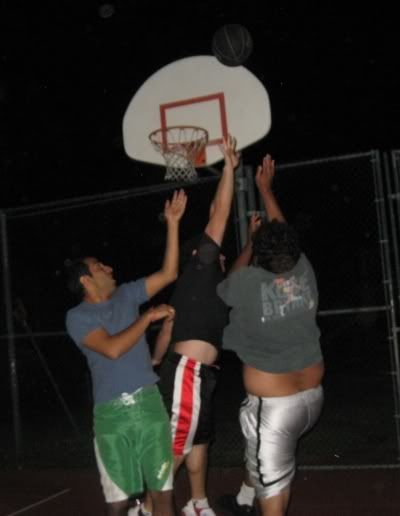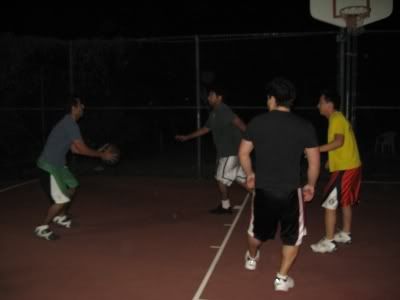 Cesar looking like The Answer in this shot.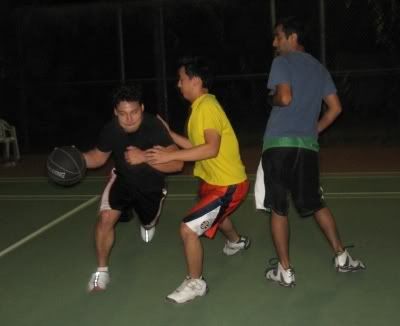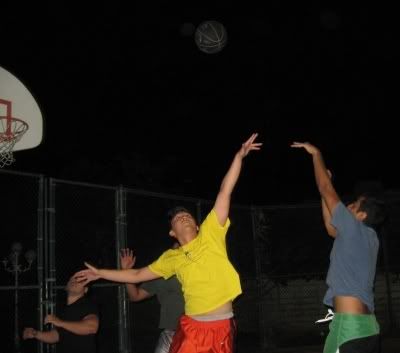 Stephen.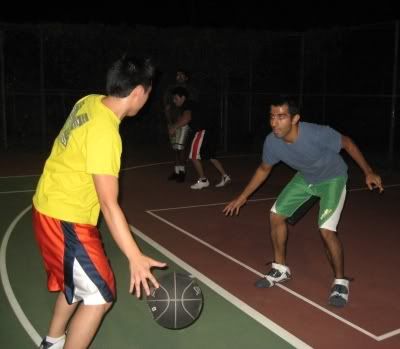 To Bruce.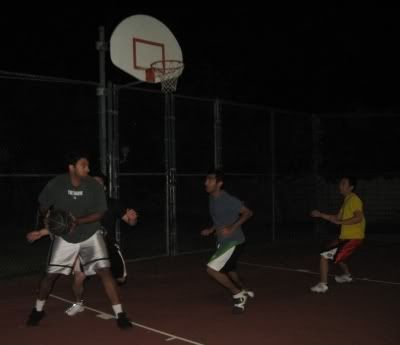 That's game. 15-12. Bruce/Stephen win.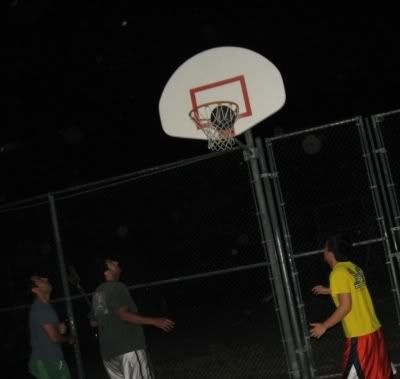 They're probably still playing right now as I finish this up. As much as I love blogging, this was kinda dumb. And I just realized that this isn't really part of my life (pictures & captions). Maybe I should just change this to "My Friends' Lives: I'm Bored and Tired"....
Yup.