Saturday was a day full of driving and barbeques. While my parents left for SD for the weekend (ironic the one time I'm not going down they do :P) and my Lola staying with my uncle, Brian and I trekked across southern california. Please see the bottom of the post for a VLOG of Kevin's BBQ in Santa Monica.
But our first stop: The
Loud & Obnoxious
sale and BBQ.
We got there a little late, but the spot was definitely hot (figuritively and literally).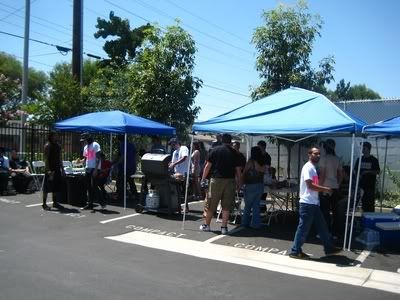 Guestbook.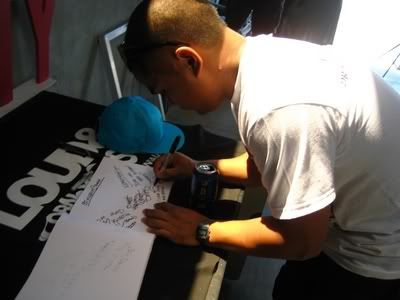 Fortune cookies! I don't get it.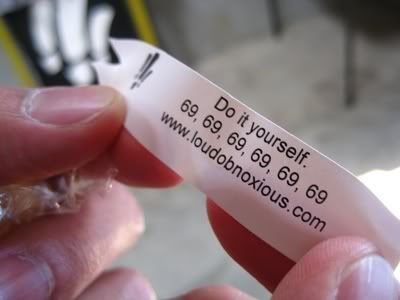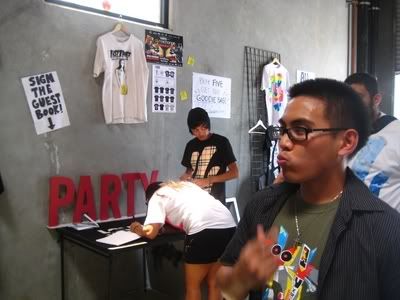 One of their first screenprints. That's history.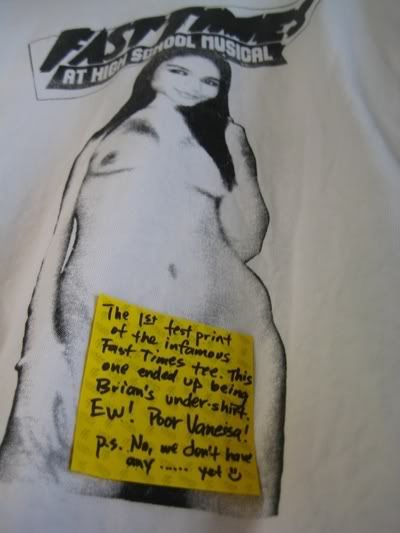 Many congratulations to Brian Obnoxious (not his real last name) and the rest of the L&O crew. DO IT YOURSELF!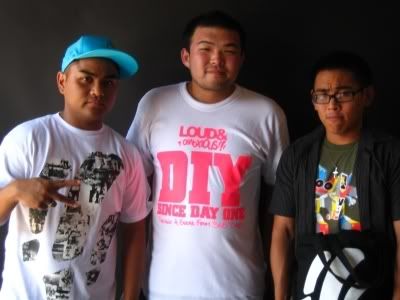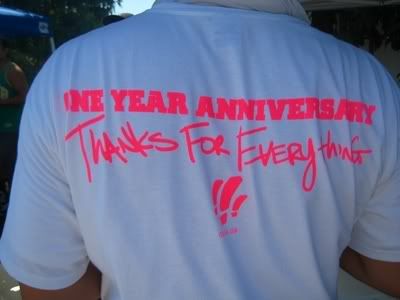 Finally CHUCK (L&O, NSB.org) shows up super fashionably late. So me and Brimo GTFO already.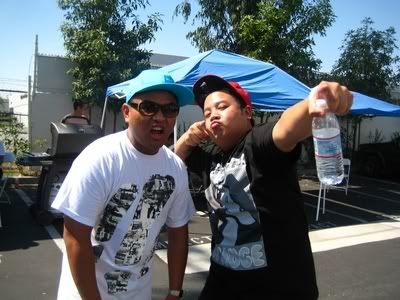 We headed to Fairfax and Melrose to stop by
Johnny Cupcakes
and
the Hundreds
for a bit. First Melrose. Told you I'd be back Johnny.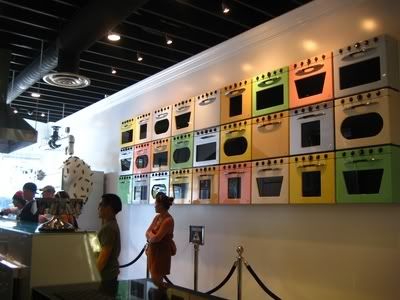 Brian's amazed at the design of the shop. The giant green oven produces new tees weekly.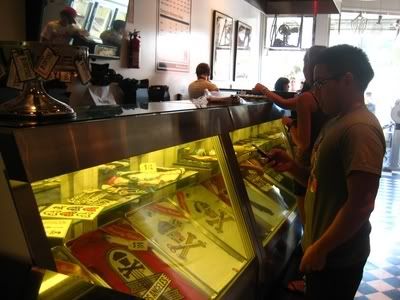 Then Rosewood. (Sorry no pictures.)
Then the journey continues to Santa Monica. Made a quick stop at UNDFTD SM. Here's something different: a 4-horned Mammoth. (????)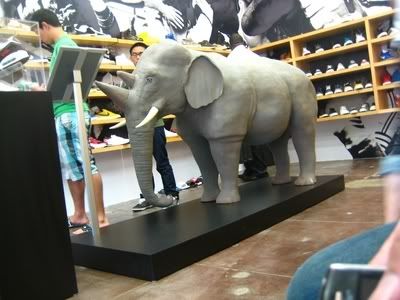 Then finally we get to Kevin's spot in SM. Really close to the beach. I'm pretty jealous.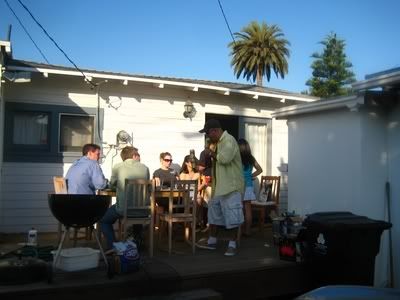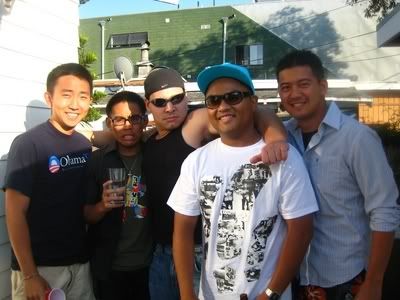 The Normal/Odd couple at it again.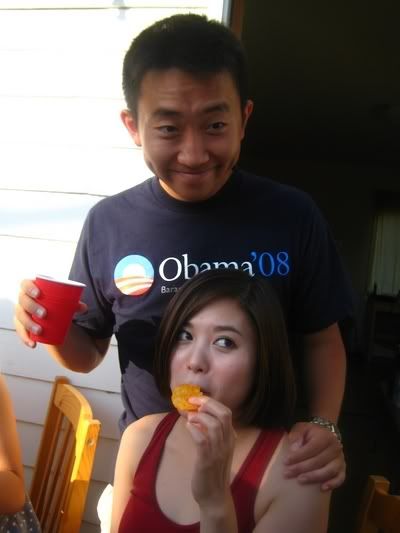 Sheryl!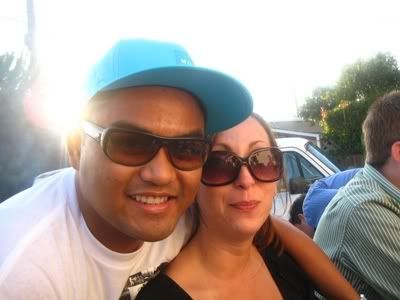 Sheryl's buddy Laura (aka Sheryl #2).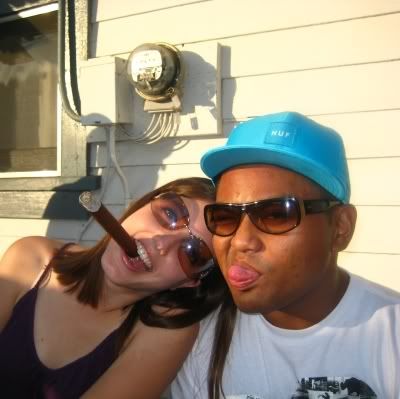 STEAK!
Hot dogs!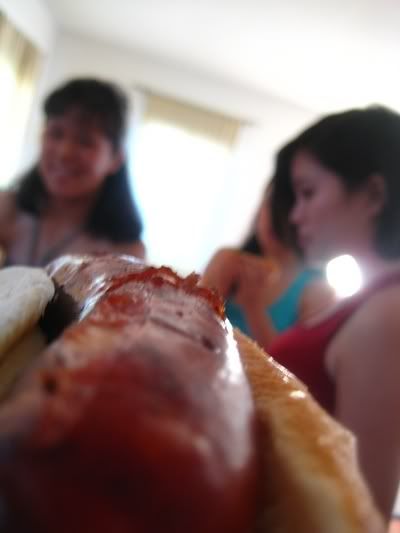 And of course some matching with Jenny.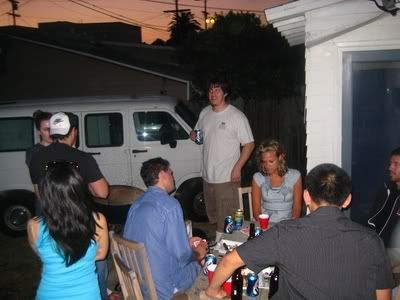 There was also some Wii Tennis.
And DDR: The Disney Edition. May I add, the song selection SUCKED!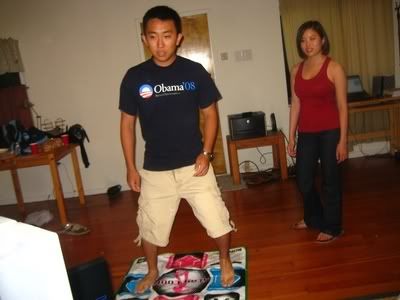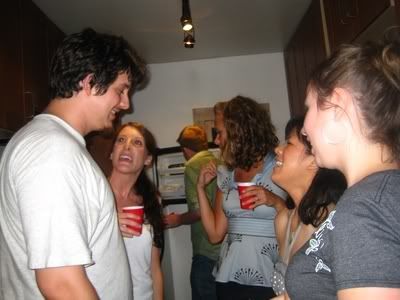 And towards the end of the night, AJ knocked over the grill just before we got the burgers going. Nice work kid.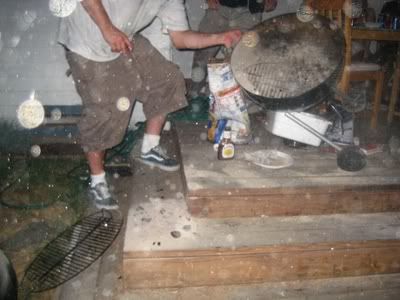 DDRFG: Dance Dance Revolution For Gays.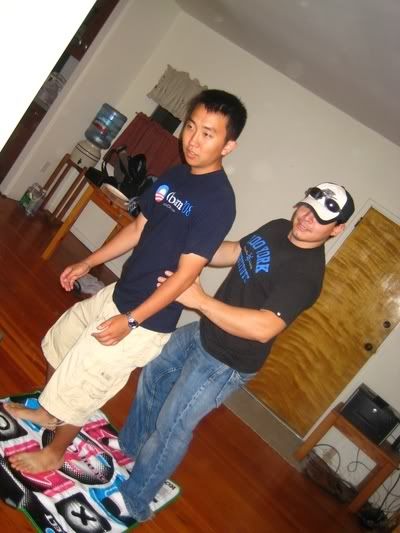 Good times overall. Brian and I headed out early because he had to get back to Irvine. I was supposed to hang out with some peeps in Anaheim, but I was too damn tired. Instead I video chatted with my SD wifey Annabelle.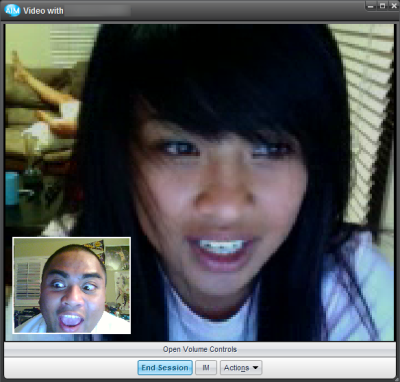 And if you EVER come to Orange County again without telling me, IT'S OVER YO!
The next morning I grabbed some breakfast with Michael. It's amazing that ever since he's gotten a car, I've seen him more times in the past month than in the past 5 years. 3 times!! Amazing. Here he is getting his Gap Model on.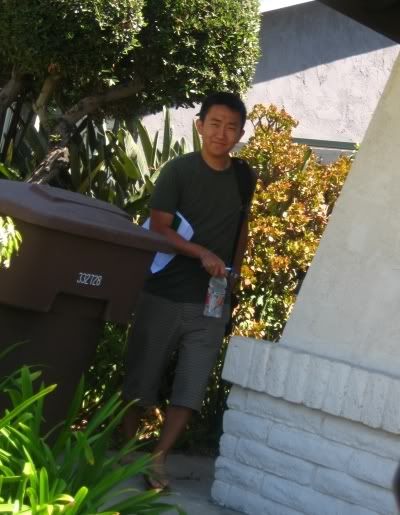 Grabbed some breakfast at the Original Pancake House nearby.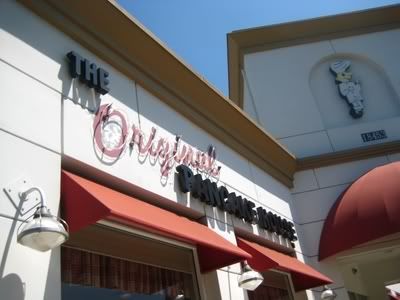 Some really good fresh-squeezed OJ.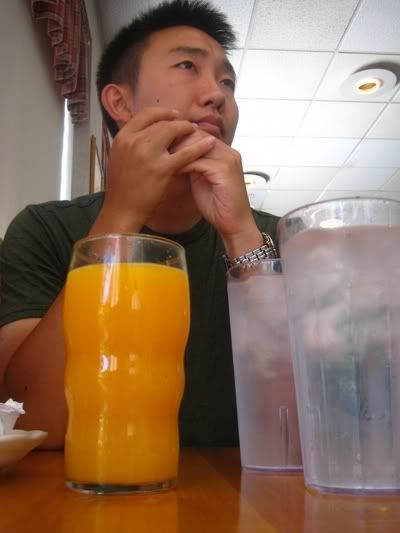 Banana pancakes. (Not pictured: bacon on the side.)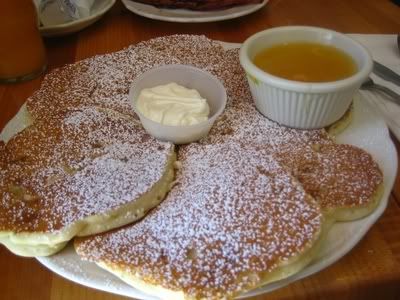 Blueberry pancakes. (Bacon on the side.)
And lastly, the footage from Kevin's BBQ. These video blogs are kinda fun. Just take some time to make. Props to Michael for helping me pick the song out. Not the worst video in the world right Kevin? Enjoy. ;)
And don't ask me why the "a" is missing in the title. I can't fix it.