Friday night Stephen and I headed to downtown Los Angeles for various celebrations: Jason's leaving for Columbia, and Marian and Clarence's birthdays. They were at the
Edison Lounge
. The site gives a weird bougie vibe, but the spot itself was very nice and I would definitely like to check it out again. Stephen and I are ready for a night out on the town. As Stephen's sister liked to put it, Stephen's purpose was to make me look better. Hahahahaha. Thanks Amy! ;)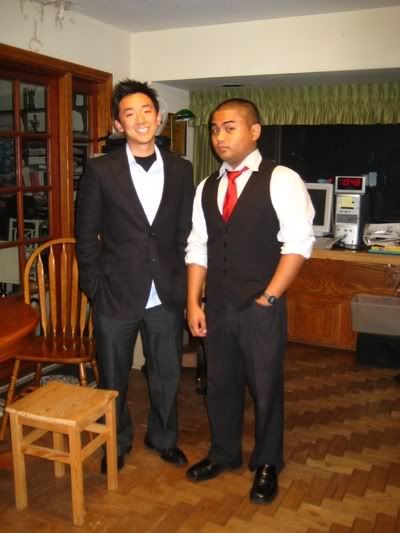 Pretty quick drive to Little Tokyo. The lounge was in an alleyway and wasn't so appealing.
But once we got inside, the atmosphere was bubbling and sophisticated. Lots of PYTs to go around.
First drinks of the night: Patron. (I'm starting to like this less and less now.) Me and Stephen with the birthday kids Clarence and Marian. CHEER UP MAR!
Needogg.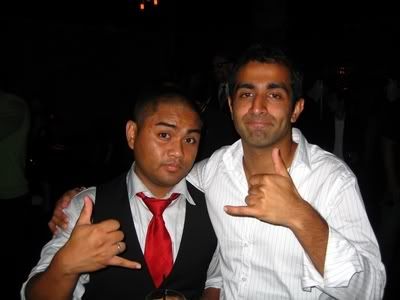 Kevin.
Lilian. Haven't seen this gal in a while.
El Rancho Middle School Coyotes in da house.
Why is Stephen always bummed?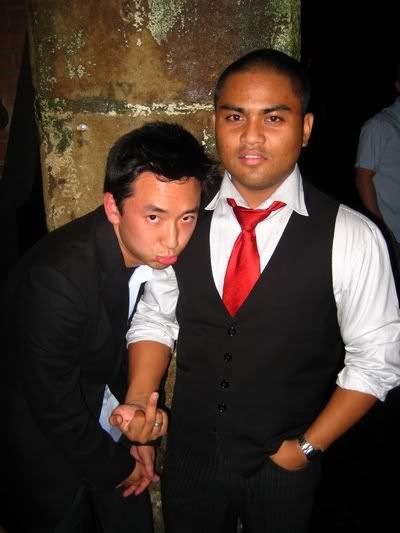 Good times.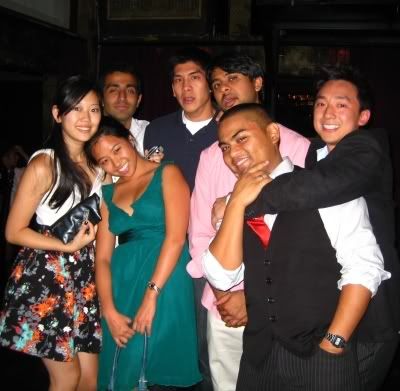 While we were waiting for our "carriages", we discussed where the afterparty should be held.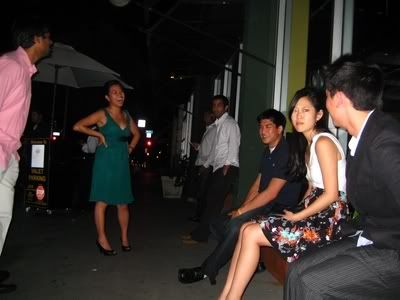 DEL TACO BIATCH!
"Hi can I get a cheeseburger at this taco spot? I CAN?!". Only in America.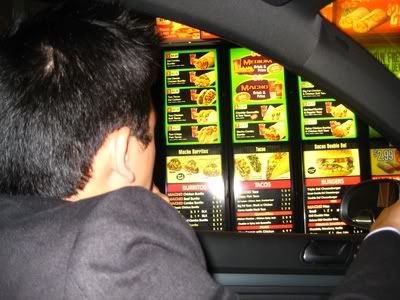 The rest of the night we compared the athletic abilities of various levels of sports between men and women. What did we conclude? Stephen is still sexist. Good job cupcake.