Jason left this morning for New York to begin his PhD program in physics at Columbia (seriously, who the fuck does that?!?). I've known this kid since middle school and he's been my best friend throughout college. We coincidentally were placed together as roommates freshman year and we haven't turned back since. I'm gnna make this one short and sweet. I'm pretty ticked because I wasn't able to get the videos to work that I wanted to upload. If I eventually get them to work, then I'll dedicate a post to my favorite Jason x Webcam moments. Until then, current pictures will have to do.
Tuesday night we tried to plan a "surprise" for Jason. But sh*t was just NOT going right. Here are pictures of the rendezvous spot, Bruce's house. Kid is BALLLIN.
Bruce said that this zebra skin was pretty cheap. My ass.
Family pictures will definitely be a recurring picture on my blog from now on. Here's Bruce, Brittany, and Earl.
So four of us (yes only four) duck behind Bruce's fountain to surprise Jason. Jasmine is all giddy inside for the surprise.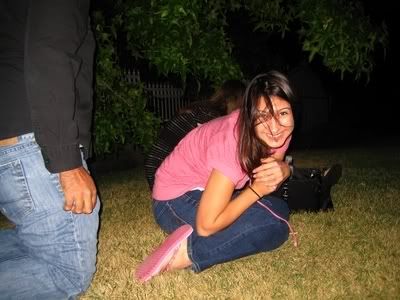 SURPRISE! Aww look how happy Jason is!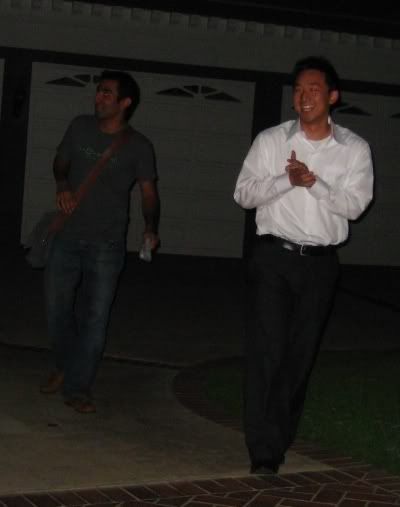 Well he's not that happy actually. He thought he was coming over to answer questions regarding Learn to Be. He was also amidst discussions with his parents regarding his future. He actually didn't meet up with us for the gathering until much later.
Also his hernia was acting up again. Here's the ice bag to help the swelling and pain.
So the rest of us head over to Yardhouse Irvine to meet with the rest of the group.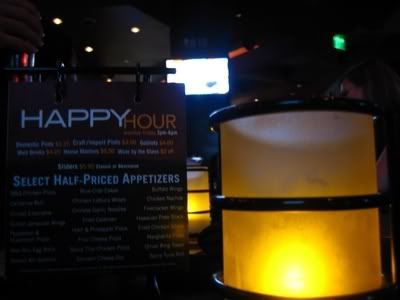 Adam and Daniel (one half of BitofChange) got there early. "Daniel what's with your drink? 'I only buy drinks that glow in the dark.'." -Adam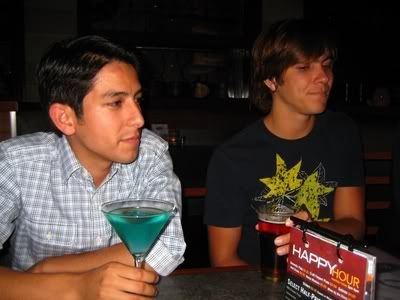 Enjoy the pictures.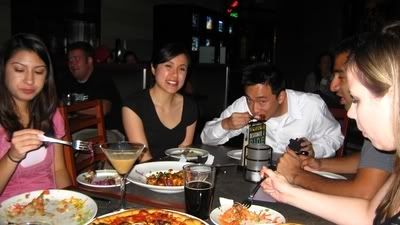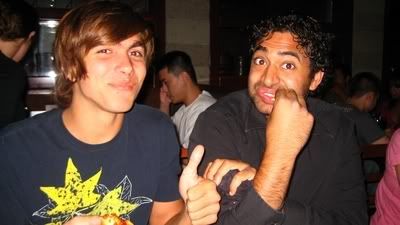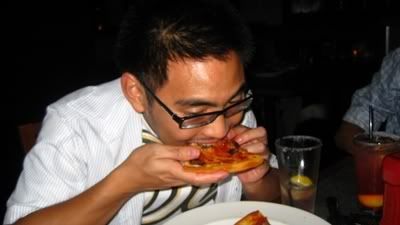 I look so Asian. (RACIST!)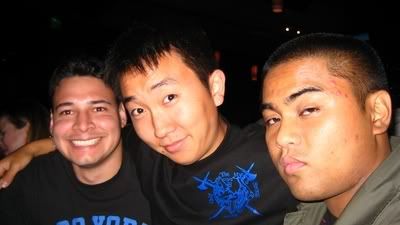 Once again, astonished that this is Michael Soh sighting #4 this month. He's like Elvis. Or Tupac or something.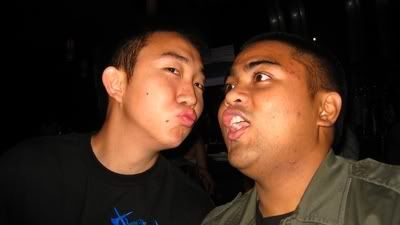 To be honest, I'm not sure who this belongs to...
A+boar+shhhh+on.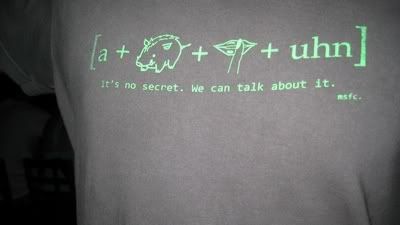 Cute couple.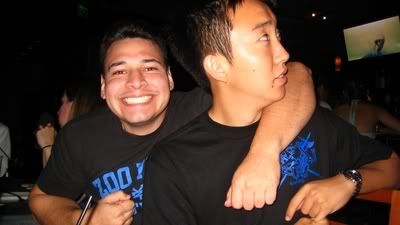 The guest of honor.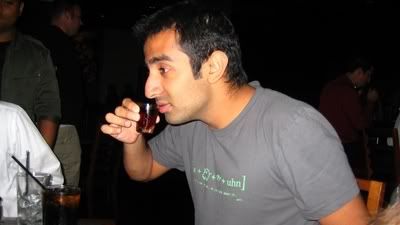 ...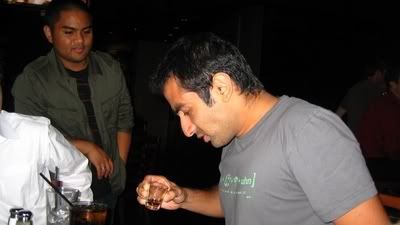 I recognize that crotch anywhere. IT'S CESAR'S! (gay.)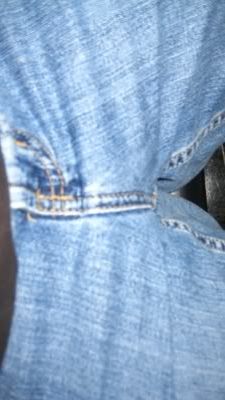 BiddaCHANGE.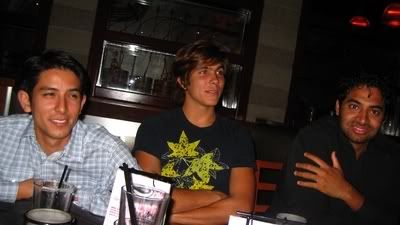 One last drink for the night.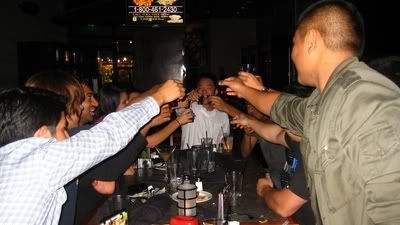 The crew trying to figure the bill out.
Sh*eeeeeet!
Then onward to the standard afterparty: outside.
"Damn Jenny, you could use both hands to... " -Bruce (Decided not to finish that quote. You figure it out haha.)
What's going on here?!
Oh. Jiu Jitsu lessons. Jasmine struggles to put the moves on Bruce.
Thanks for f*cking the star up Stephen.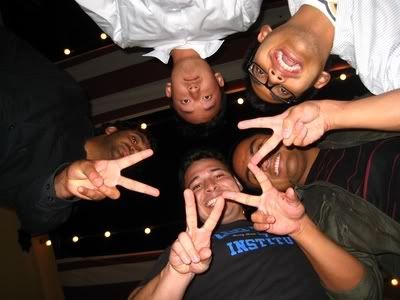 We gathered around for one last group hug with Jasey Poo.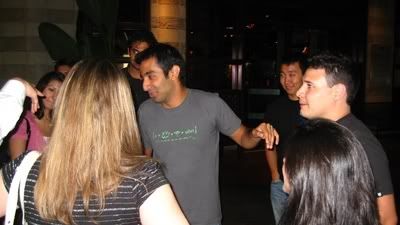 He gave a boring speech. It's okay Jason. That's why you're a physics major and not communications.
And then we said our goodbyes.
That's classic.
The end of an era. Since I couldn't post the old webcam videos, I at least have the webcam pictures and pictures from our Boston 2004 trip. These are for you Jase!
First week of school at UCSD 2002!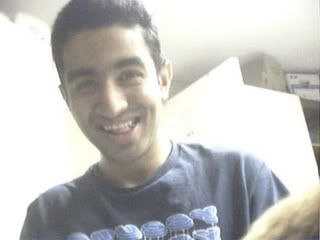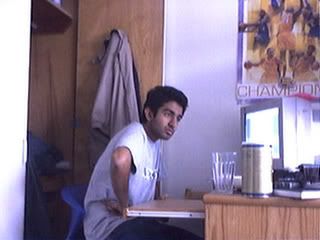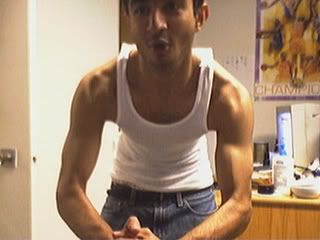 Jason & Crystal's Birthday, 2003. Damn this is old.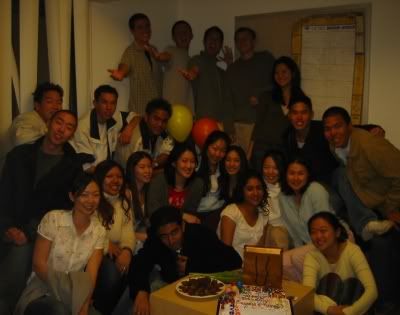 Boston 2004.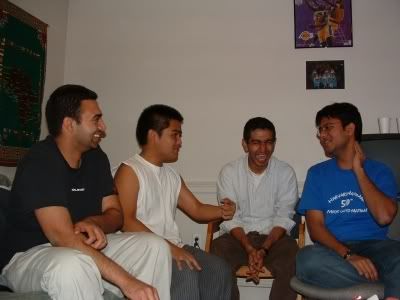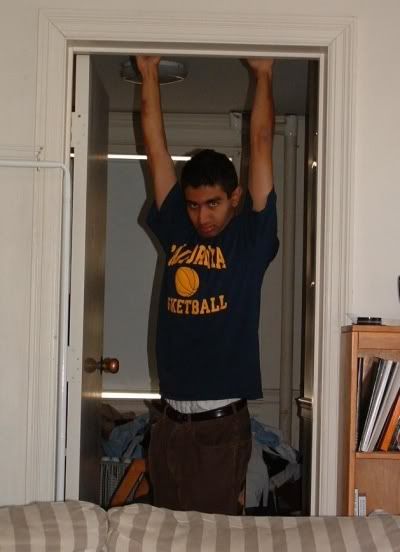 End of sophmore year 2004.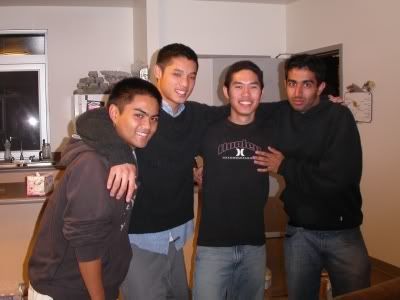 Espy Awards 2004.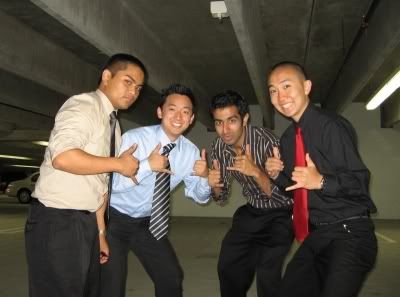 My 13th birthday party! (Sorry Cesar and Bruce.)
Good luck Neeraj. We'll see you around.