Damn. The last two days were supposed to be relaxing. But I guess with the end of summer around the corner, there's no time for rest. Wednesday night was a rare outting with my co-workers. Last night was an even rarer outting with my old homies from college. It was Atipul's (better known as James) 24th birthday party and his pharm school frat was having a big gathering at the J Lounge in LA. I haven't seen this kid in like 2 years. This was definitely like a reunion.
Here we are: myself, Bobby, Phil, (random), James, Jimmy, and David. ERC 2006 b*tches!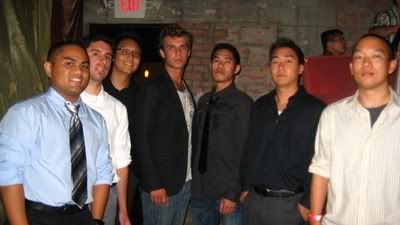 We took it easy for the first hour or so outside on the patio. The facilities were very nice.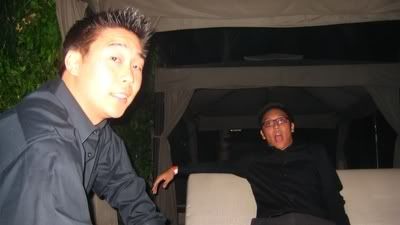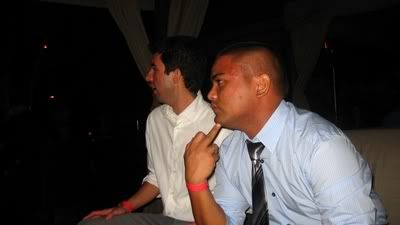 Even nicer was the female:male ratio, which was probably around 1. That's a plus in my book. A lot of cute ones (who were also smart as hell), but only a handful were good dancers. Figures.
James getting down. (Sorry, it's mostly a picture of the girl. Actually I'm not sorry.)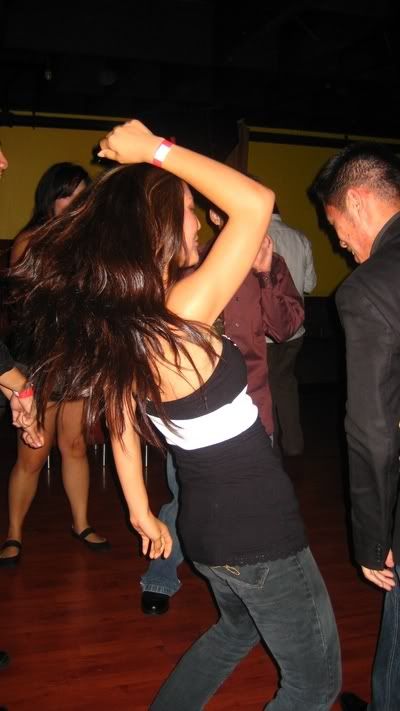 David and his two friends from high school.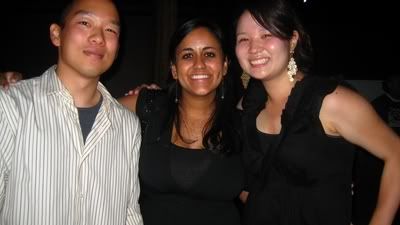 And damn, I didn't know he got down like that.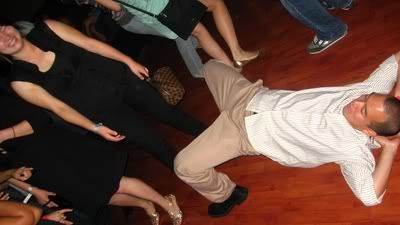 There are definitely a lack of pictures simply because, I had a lot to drink. Towards the end of the night, the ratio went south. Boo.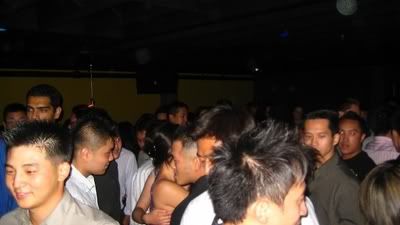 This was our cue to leave. Jimmy couldn't hide from the paparazzi.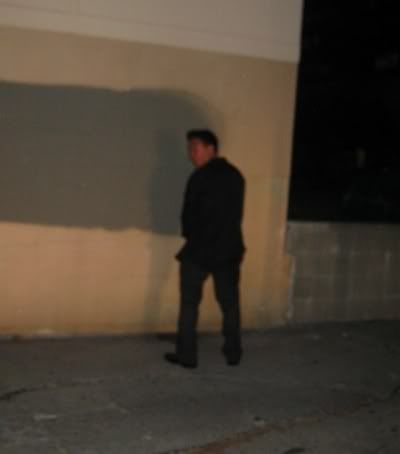 David didn't give a damn.
Afterwards, David, Jimmy and I headed for a local tofu house on Western to get some food.
I felt bad for these dudes since they both had to get up early for work the next day.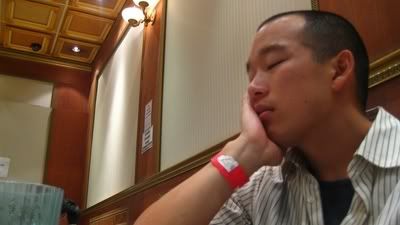 Jimmy even fell asleep while eating.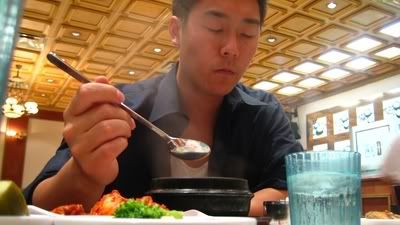 Then we headed back home after Jimmy had his customary smoke.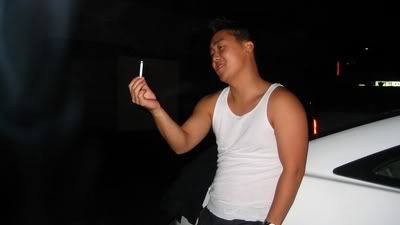 Goodnight Jimmy.
Happy Birthday "James" Atipul Srithongrung. We'll be sure to hang out more often in LA. CAMP SNOOPY [cSy] 2002-2003 4 LIFE! Snoopy, Schroeder, Linus, and Charlie Brown.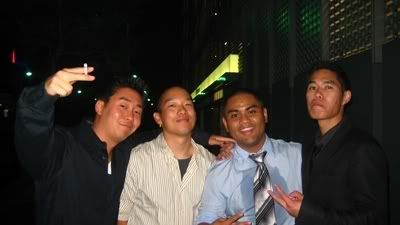 Goddamn I'm a sweaty mother f*cker...
Vegas. Here I come.