Another quiet weekday in the AH. Brimo was in town for the day to get some errands done. He also wanted to make some cookies for a friend. I've somehow become the resident cooking/baking expert. But of course I'm glad to help. Just let me sample yer sh*t.
First off a trip to Ralph's.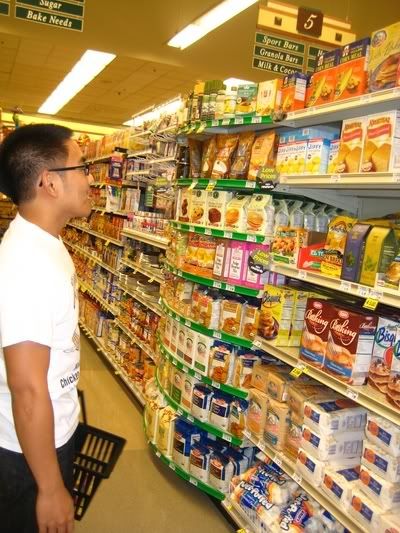 The workbench.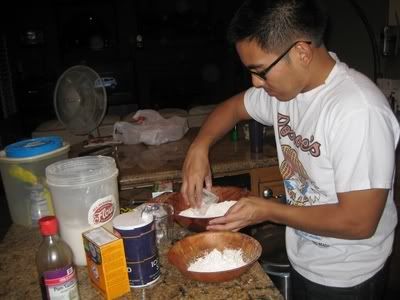 Mix some flour and salt.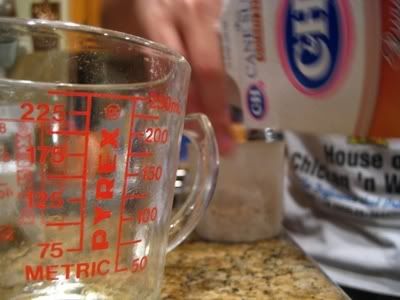 Butter and sugar.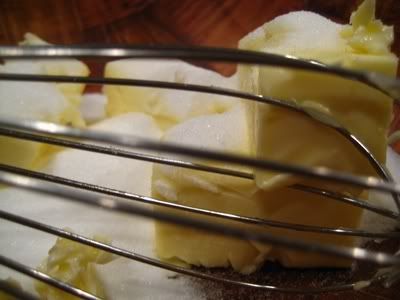 Brown sugar.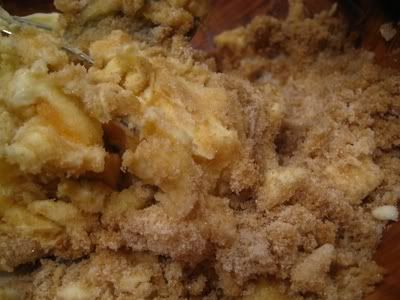 Eggs.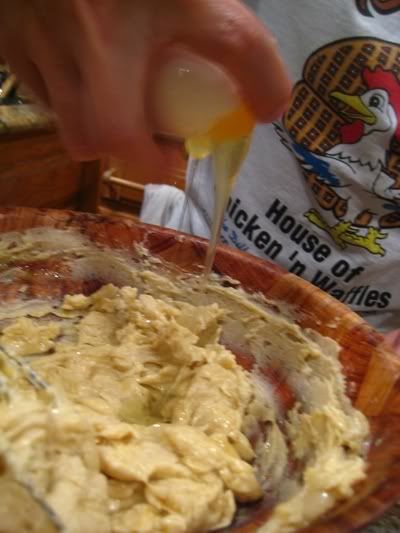 Mix it up.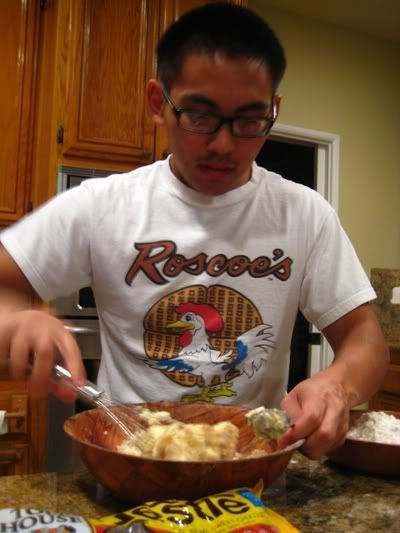 And add these bad boys.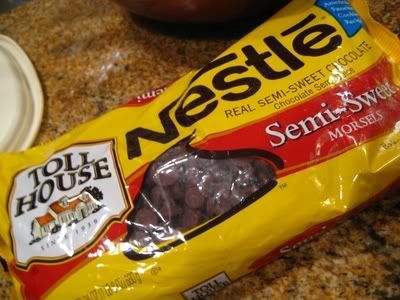 Pre-heat the oven to 375 degrees.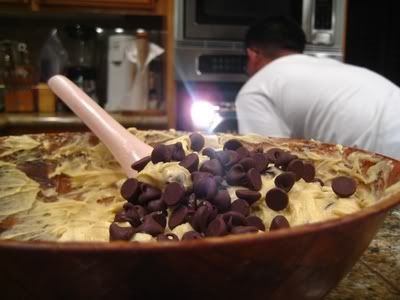 And drop 1-tablespoon pieces on a cooking sheet.
Shake and Bake.
DING!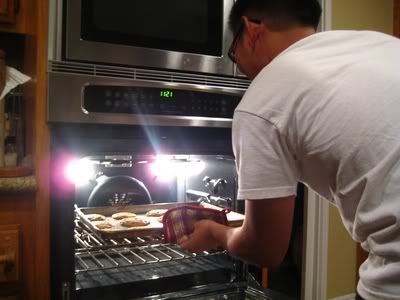 Well done (literally; the first batch was kinda crispy on the edges)!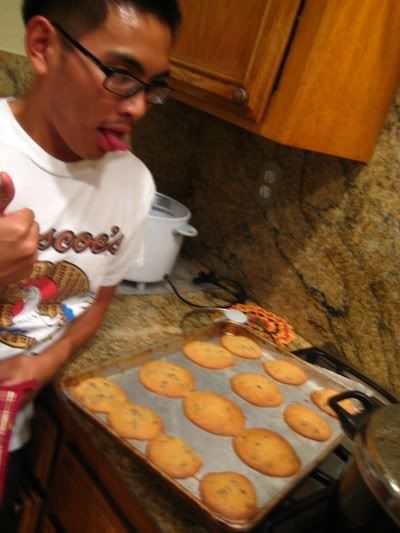 We made about 3 dozen small cookies and had some dough left over. So rather than eat super sugary pure cookie dough, we made one of these.
A BakingAPE.
Jabbacookie. (HA HA HA?!)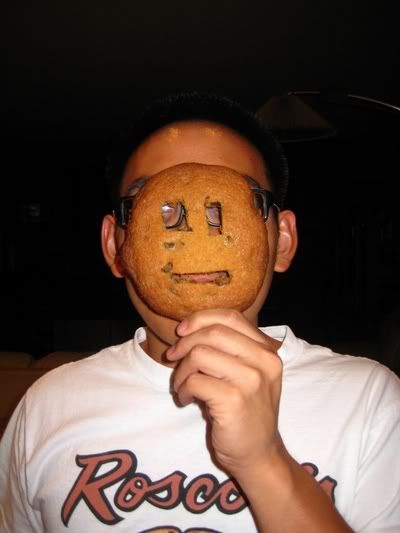 There's about 4 of these still in tupperware if anyone is interested.
Goodnight!