Hahahaha. I told you that would be the blog title Vic. Many thanks to Jessica for that title.
So
a few nights ago
I said Korean BBQ would be the last time I'd see James in a while. Well, I'm a liar. Last night, Vic, James, Cesar and I headed to Rowland Heights for some Thai cuisine at Banana Bay.
I must thank James for figuring out how to get the panoramic shot on my camera. I just never took the time to use it. Now everything is widescreen! So please excuse the pictures as they look even smaller now.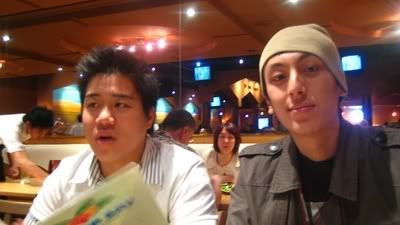 Fried flavored rice crisp thingys.
Pad See Ew.
Crying Tiger!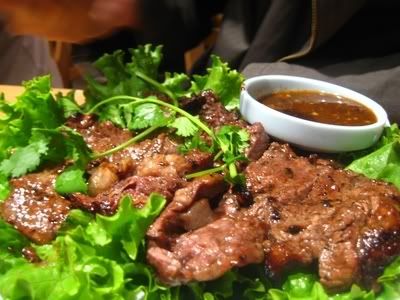 Anna joined us after work.
Pooh's about to get zapped.
James is gonna miss Vic the most.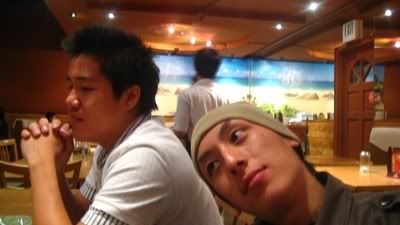 "Hey guys I'll take care of the bill." -Vic
We at first teased him because the bill wasn't so huge. But when your current account balance reads "$33.00", that's being very generous. THANKS VIC!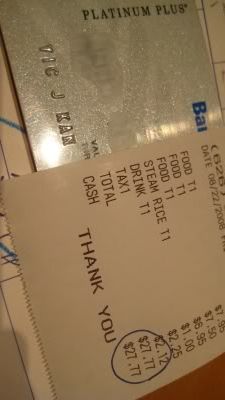 On the way out they have a lot of desserts for sale, including
hopia
!! I was tempted to buy some, but the thought was quickly deferred after seeing a trail of ants near the display.
Afterwards we headed to Life Plaza to grab some boba here.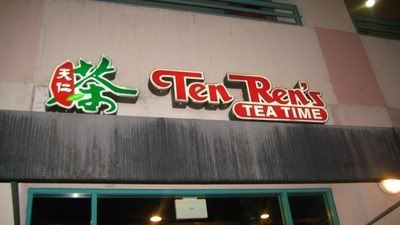 Love Potion #6 is great! You just can't tell from the face I'm making.
This needs to get photoshopped.
This guy one-ups Vic's outfit for the night. Dress shirt with ripped off sleeves = too much Chinese popstar influence.
More loitering.
1,000 Years of Pain Jiutsu!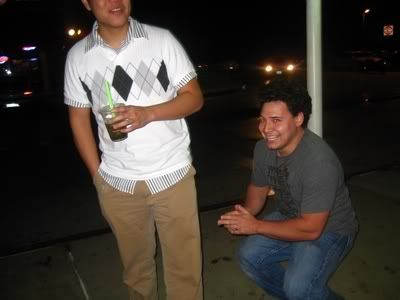 Boba spitting olympics. Anna's form: 10!
Mad dogs.
Then back to the Banana Bay parking lot for more loitering.
James just discovered this hand-clapping balance game recently. You were deprived as a kid son.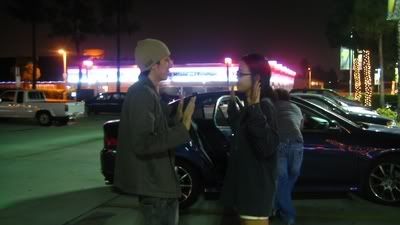 KISS HIM! (Yes homo.)
Assuming the Korean Smoking position.
People like my shoes.
Dance party.
Whoa what move is that!? Cesar tries to go in for a kill.
See ya later James. Safe trip and have fun. ICHIBAN!!
Missing from picture: John Wu, Cindy Kim :(