Yea I've been lazy with the blog posting. Been busy with some more
ebay auctions
(I GOTCHA GUILLY!) and trying to catch up on rest. On to the blog.
First off, a video of my parents watching
my skydiving video
. Keep in mind that I never told them that I did this. I ran outta memory towards the end, so there's a random cut there. I thought this would be kinda funny to film, AND IT WAS! They reacted as expected: my dad being very analytical/inquisitive/skeptical; and my mom, screaming. I love how candid this video is. In the end, I got a "good job" for not dying and a "please be careful next time". NEXT TIME? WTF?!?!
Up next, I attended a presentation for
Learn to Be
, a non-profit online tutoring program my friends Stephen and Neeraj are trying to get started. They were just approved by the IRS to be a
501(c)(3)
which basically means they're a legit non-profit org. They're definitely looking for donations, and because of their 501(c) status, IT'S TAX DEDUCTIBLE! Here we are enjoying some bread, boursin, and sparkling cider.
A pretty good presentation. Hopefully I can help out. Good luck with the project guys. We ended up having some fun with some of Stephen's gadgets at work. (Stay tuned for the mayhem in another post.)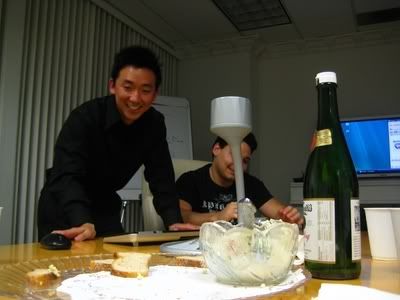 Then a few of us headed to D&Bs Irvine (aka the Thursday Asian Hotspot) afterwards. Left to right: Stephen, Eileen, Cesar, Jomo, Sunny, Juliana, Will. Talk about Asian...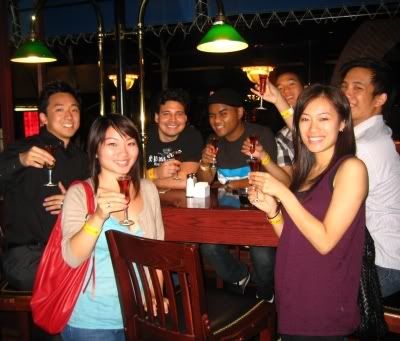 First shot of the night: liquid cocaine.
Cheers!
Second shot: Grey Goose (??). Stephen, why so glum chum?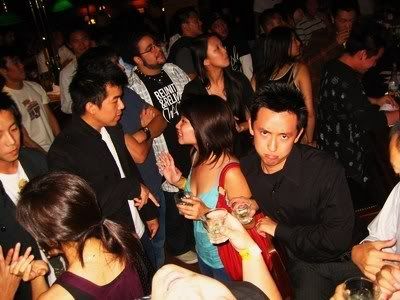 Bahahhahaha. Stephen's so gay.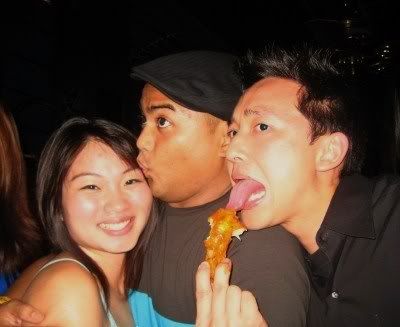 Juliana. Hello!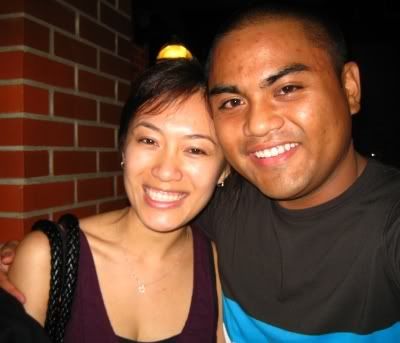 Yeah, we had a few too many: car bombs, suicides, and AMFs. Plus more maybe. I don't remember.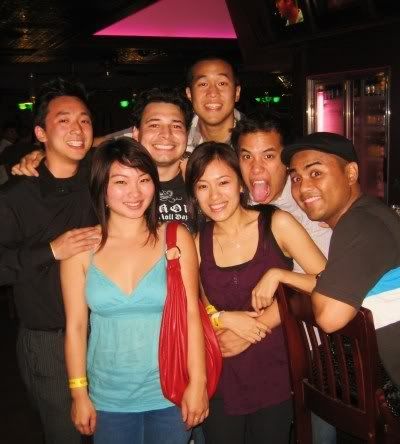 Outside I ran into my other favorite Kaba Modern member, CINDY KIM! I <3 you!
Afterwards we hit up Denny's for some late night breakfast action.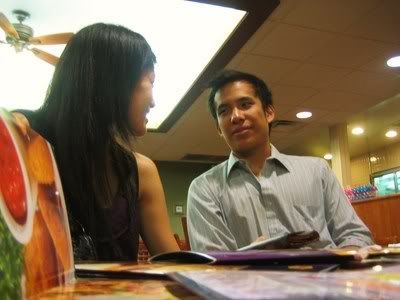 Don't worry Will. I'll get you your own hat.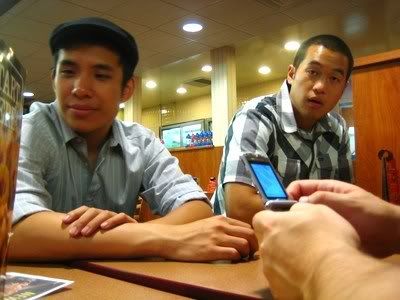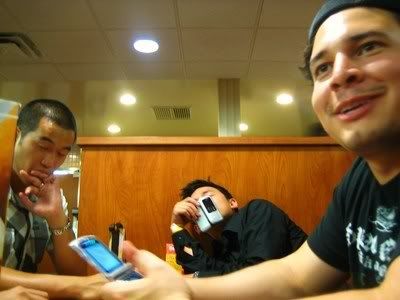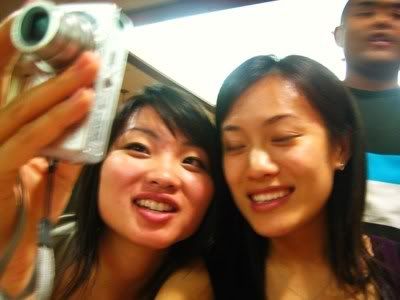 Breakfast is served.
Dayuummnnnn that looks good.
I went with a suggestion from my co-worker, BKEF. THE SLAMBURGER: hamburger patty topped with an egg and hash browns, with bacon on the side. Cheeyuh.
Somehow, Stephen always seems to take pictures of someone's crotch. Here's Will's.
Then we headed back to Anaheim. I took a quick nap in the parking lot at Teco while Cesar parked his car in front of the door. Sorry anyone that got a late phone call that night... :\
These proved to be ESSENTIAL this morning at work after 3 hours of sleep. Thanks for the iced coffee JFNG!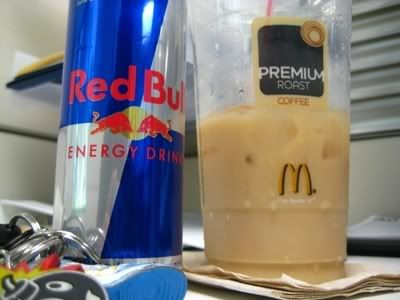 HOORAY IT'S THE WEEKEND! Finally. See you later.