Once again, I wish I could be in San Diego on Sunday to check out the event but I'll be in Vegas for the weekend (the rally is coming through Vegas on Monday too!! Damn.). Congratulations to the rest of the crew from 5&A Dime, Fiberops, Alphanumeric, Irons, OM Flyer, Hypebeast, and whomever else is involved with this. Check out the information and pictures of the ride,
courtesy of Hypebeast
.
It's with our great pleasure to present the 5&A Dime Mitsubishi Lancer Evolution X taking place in the 2008 Gumball 3000 rally. The rally is set to hit three different countries over two different continents within an 8 day span. With the sticker job completed only hours ago, the 5&A Dime Lancer Evo X along with the 5&A Dime OM Flyer will roll out at 10:00 am on Saturday, August 9th in San Fransico at Nob Hill. Stay tuned for updates regarding what we expect to be a time full of debauchery, drama and speeding tickets as the crew speed through the US, North Korea and China.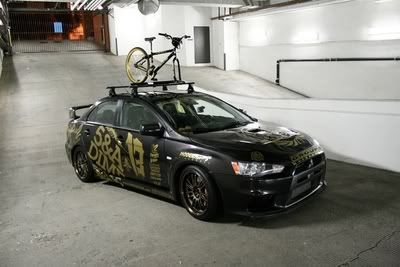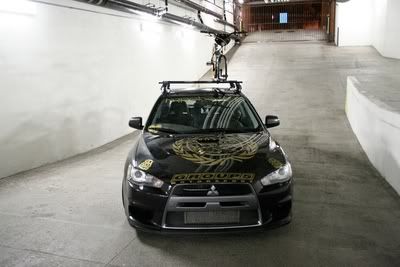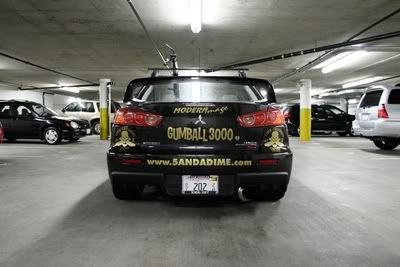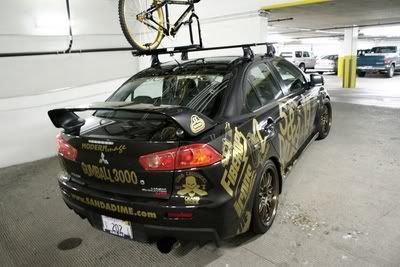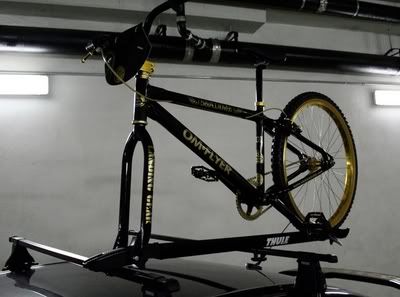 Probably the only car in the race with a fixed gear. The powder job came out great. Be sure to keep up with full coverage of the race on
hypbeast.com
and the
5&A Dime Blog
.
Jay, Aly, and Iron Mike, GOOD LUCK!