On Friday I headed down to San Diego to kick it with the homies at 5&A Dime, celebrate Julz's birthday, and see Allan and Kat off before they left for New York.
Sorry. I don't have any Comic Con coverage.
5&A Dime
,
Hellz Bellz
, and
WTForks
hosted a little movie night in the alley to watch the first Twilight movie. I didn't watch most of it, but caught a few scenes. I can sorta see the appeal to the young female crowd. There was a badass scene where the main guy (don't know or care about his name) saves the girl from some creepy guys in a dark alley and pulls up in his car and almost hits the guys. But major fail on the fact that he didn't hit them nor fight them. Maybe I missed all the cool fight scenes.
Here are some of the goods that were being raffled off. I wonder how that Jones Soda flavored "Blood" tastes.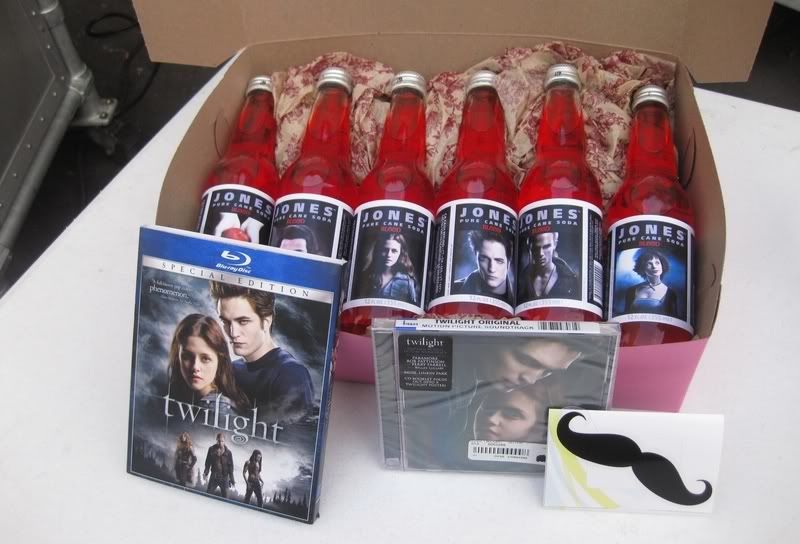 Hellz
x
5&A Dime
x
WTForks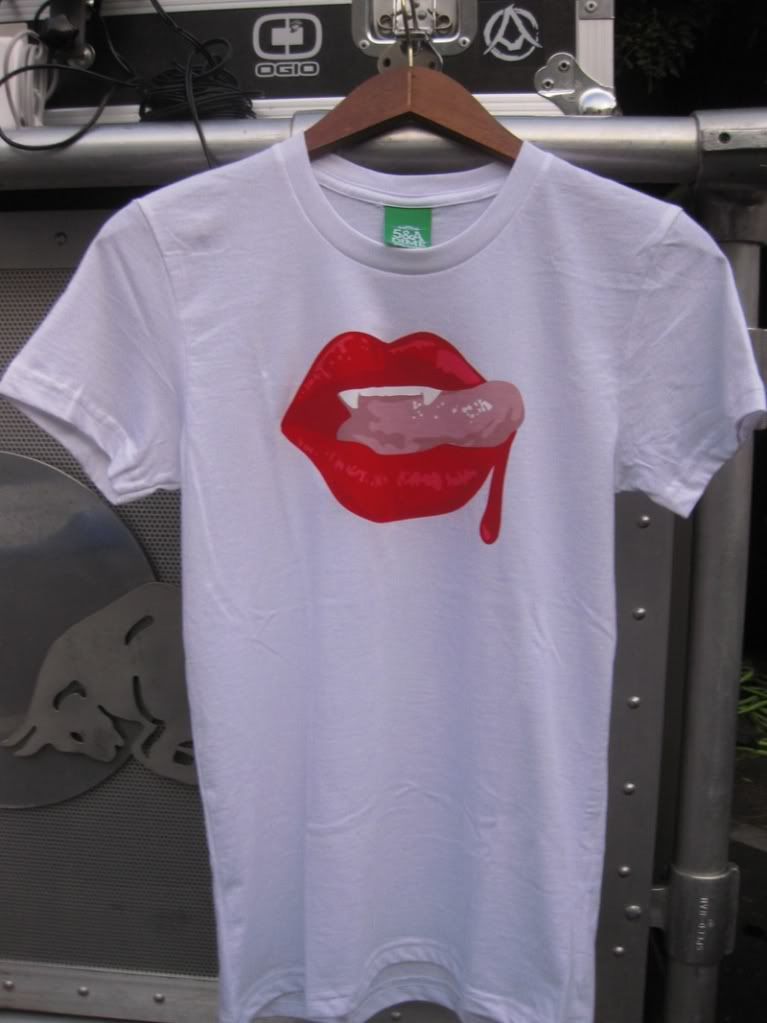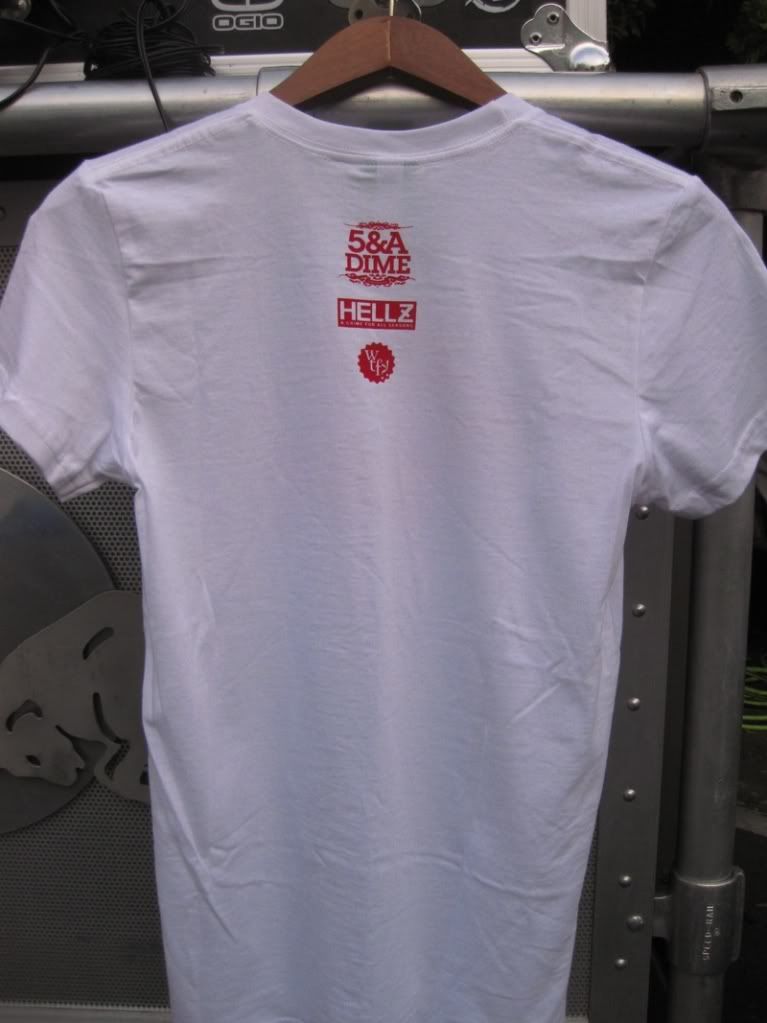 Resident Mindzalike/5&A Dime DJ EdROC and Noriza of FYS.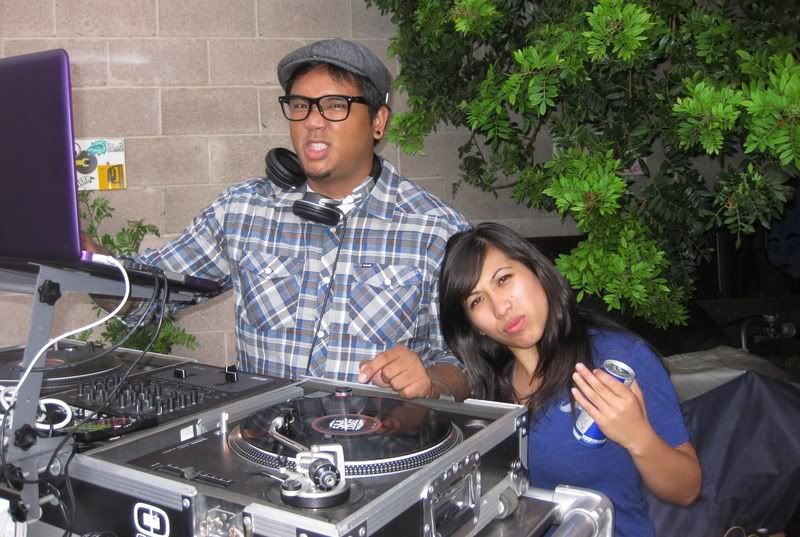 Lanie (Hellz) aka WTFangs.
BLACK SUSHI!!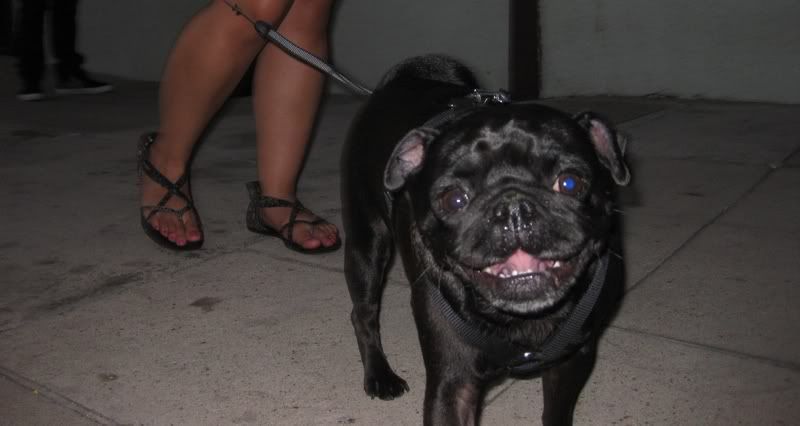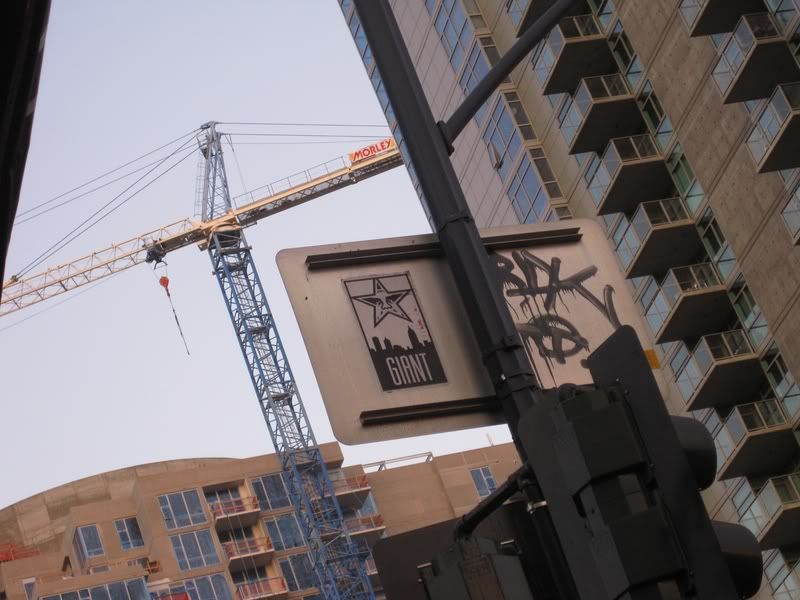 I didn't really care for the Twilight viewing. I got a quick bite to eat with Judy, Klev, and Girard at J.Wok.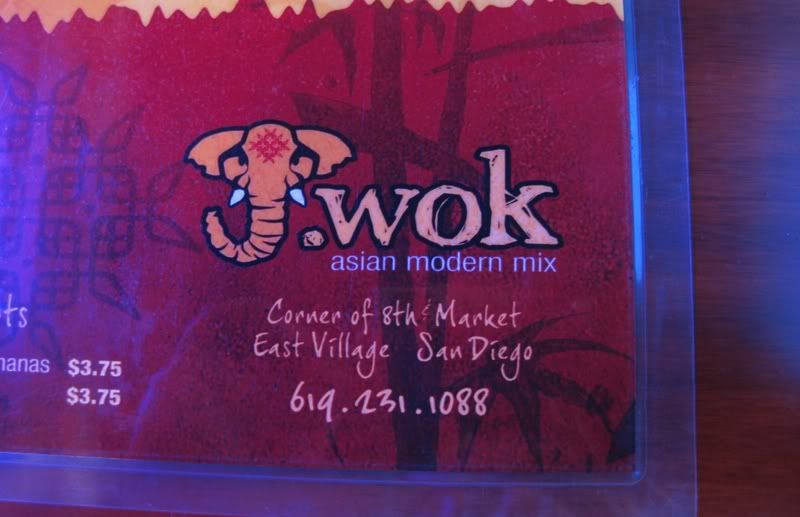 What the f*ck is "bloold"?!?!? Or is it "bbdd"? Fail.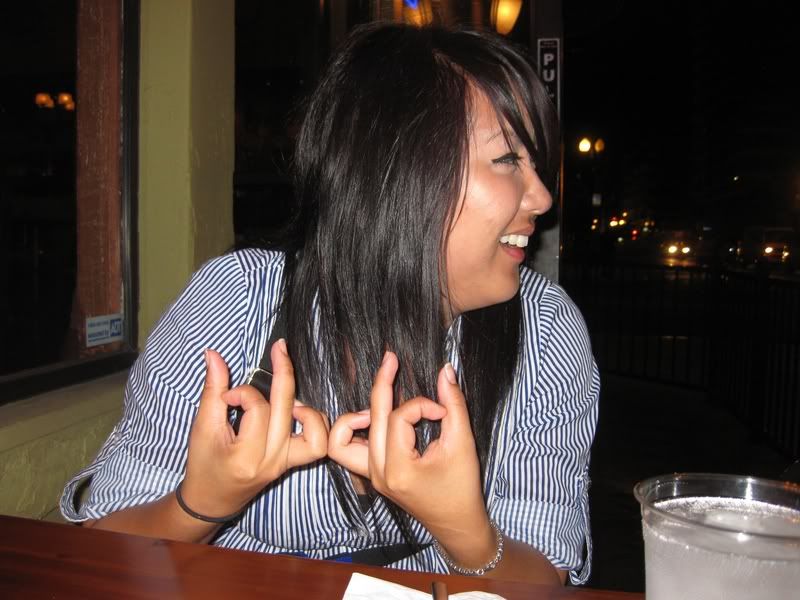 The service was super slow that night. It took 30 minutes to get eggrolls. Weak.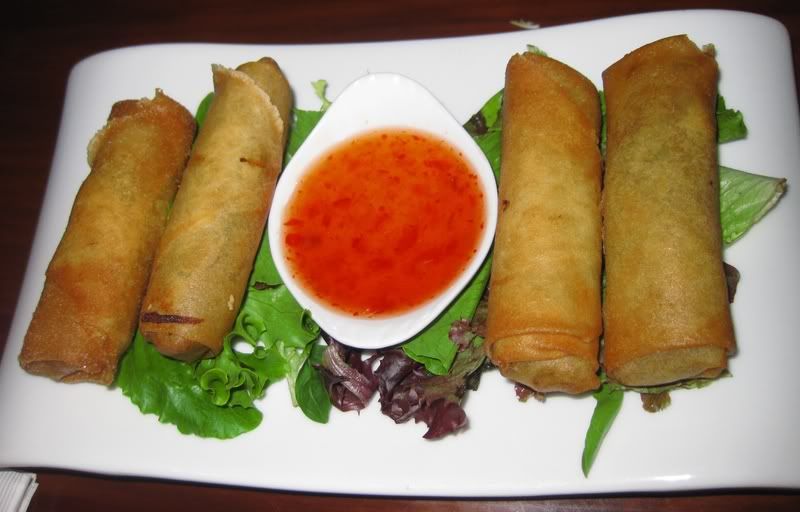 Finally the food comes out. Twitpickin'. TWATTER NERDS!
This would look cool on a tee.
We came back to the alley around 9 to find that they JUST STARTED the movie. Laggers. (Pic courtesy of
Brandon
.)
The movie was kinda slow. We decided to get our pre-party on before Sway instead.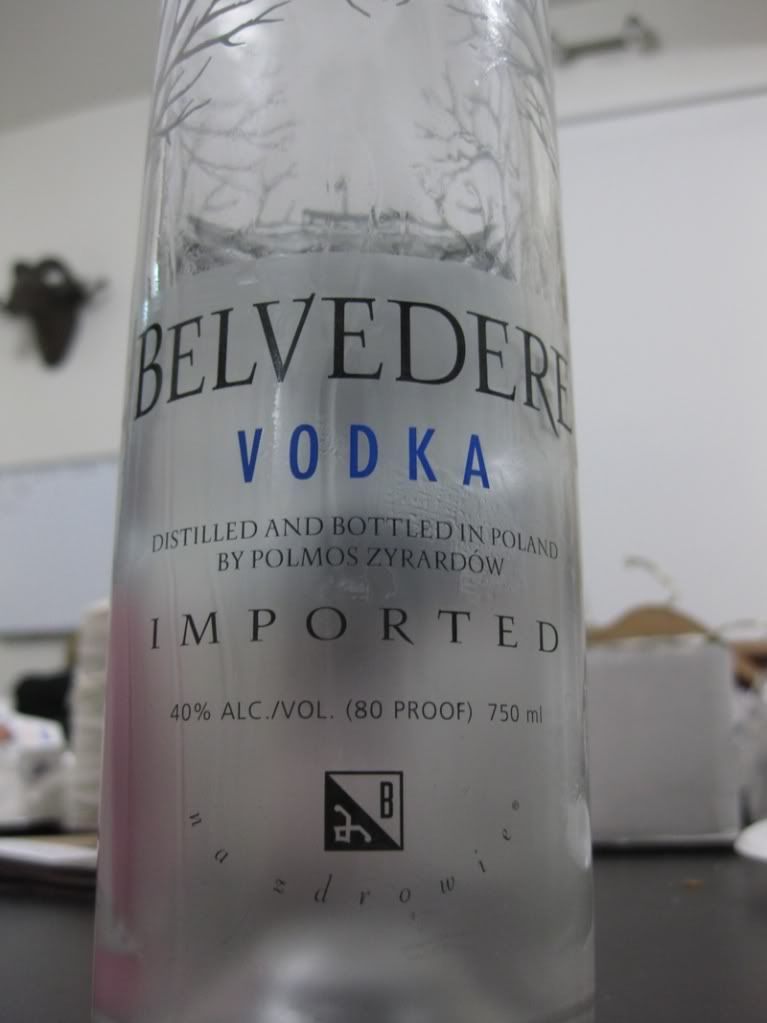 Red velvet bloodcakes.
Jay Dread and Stack Aly. Homies Forever.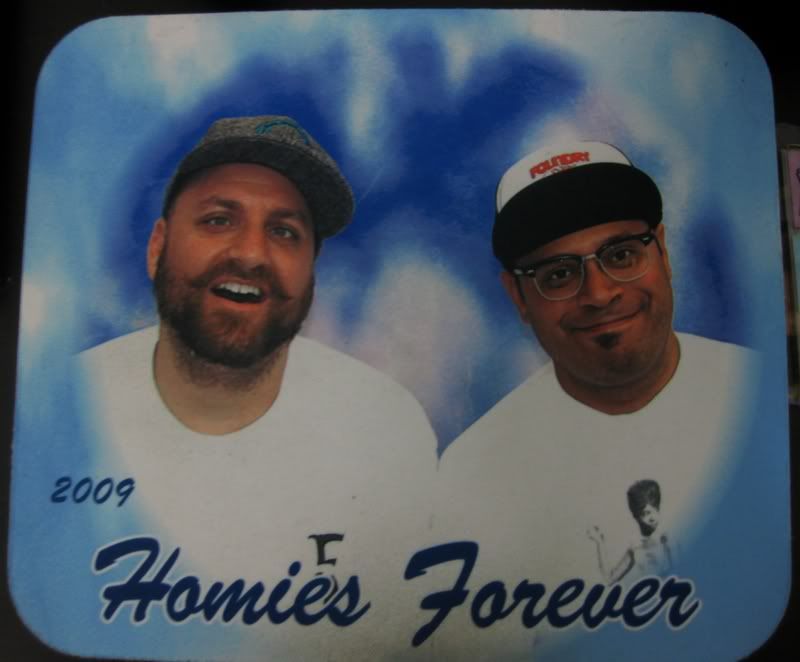 Homies kickin' it on the curb.