Definitely a Vegas weekend to remember. Here's a video that James and I put together to recap our stay. He's a master at the video collage. Also check the opening transition. Tristan just pops outta nowhere haha. CELEBRATING THE GOOD LIFE IN LAS VEGAS. Please enjoy the random videos and "prom" pictures.
So after our
Skydiving Experience
, the WildBoyz and I went to the nearest restaurant since we were starving since 11am (it was 4:30 by the time we got back): The Garden Cafe. Basically, it's just like any other diner out there. BJ?
Ron getting his emo on.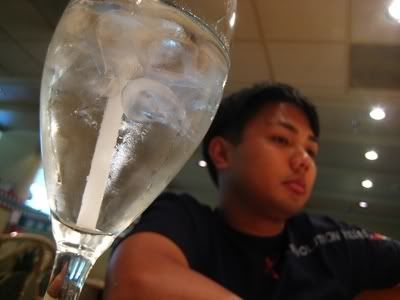 Yup. Eat bread.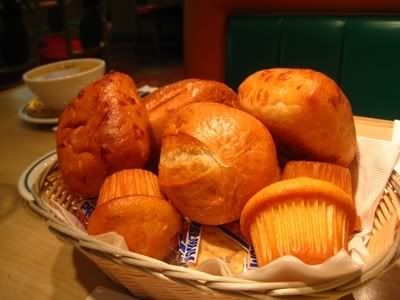 Nothing special. But due to our hunger, everything was delicious.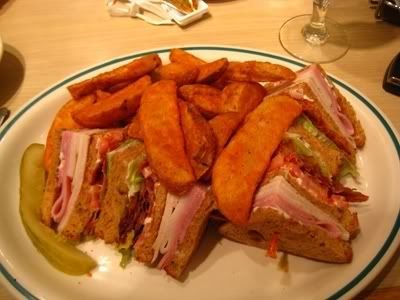 On the way out, Toe-Knee put a dollar into a slot machine. Came out on top with $20. DOUBLE BAR MAGIC!
Afterwards, we checked out UNDFTD and Stussy LV.
Cool backdrops at Stussy.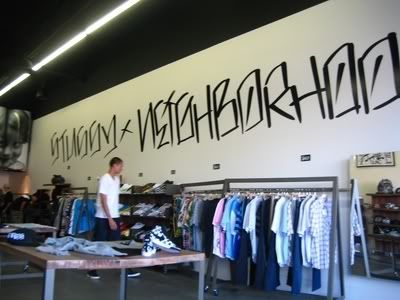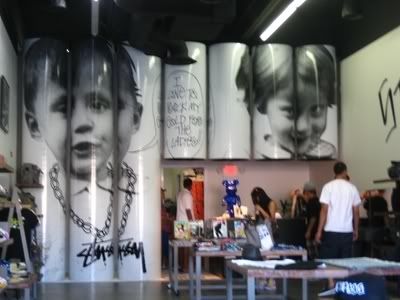 Dropped the WildBoyz off at their hotel and went back to the room to get some rest. Another trip to Tao. James got us on the guestlist, and we went super early so we could get our hand stamps. The advantage? You can walk in and out of the club once you have the stamp.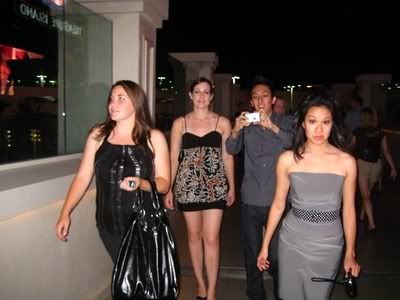 Since we got there at 9:45, I've never seen the place so empty. I actually have walking room.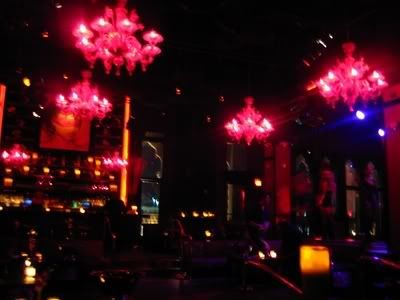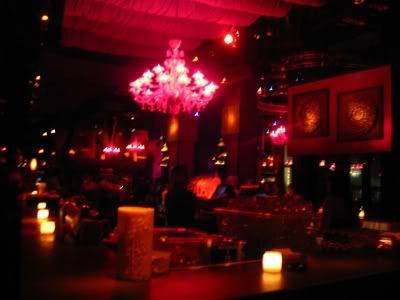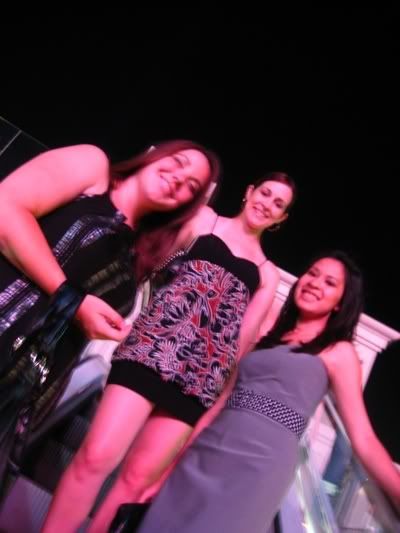 Then back to the room for the pre-party! Laila re-enacting me the night before... :\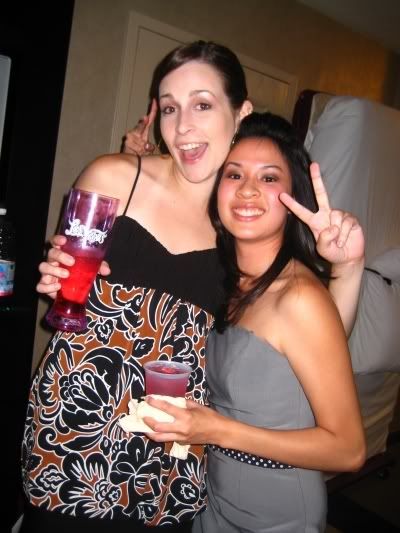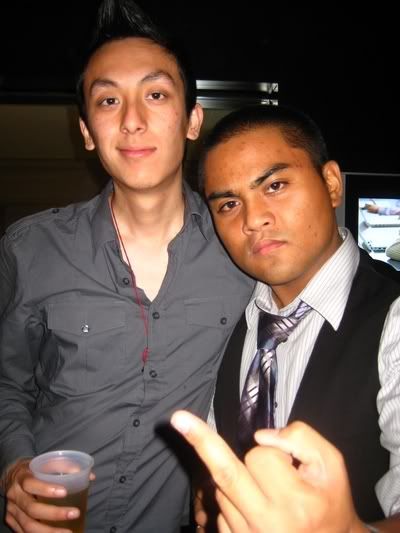 WHOA! Chill out Di.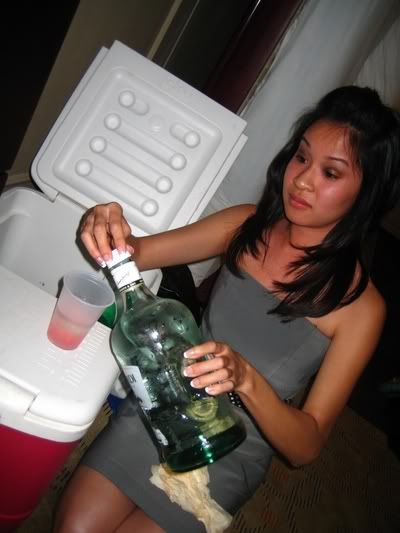 Drunken prom date!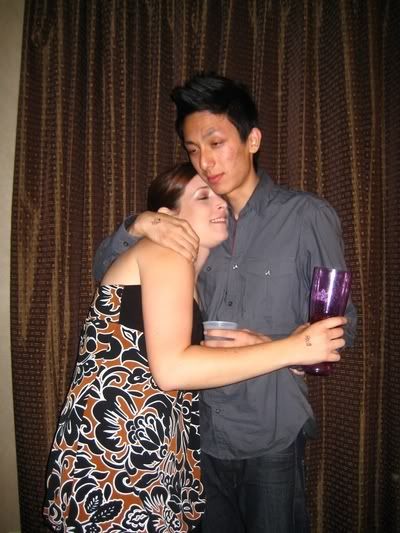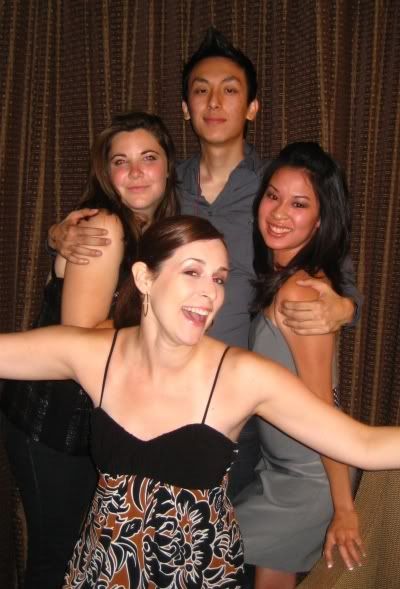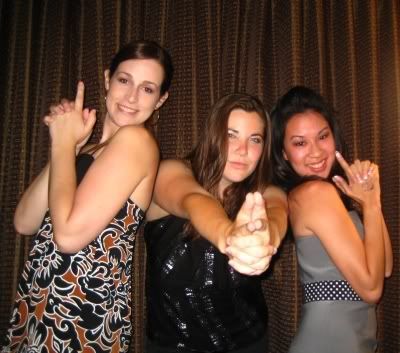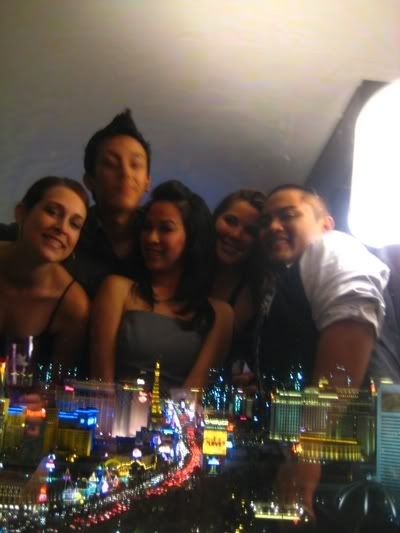 Then on our way back to Tao!
James spittin game.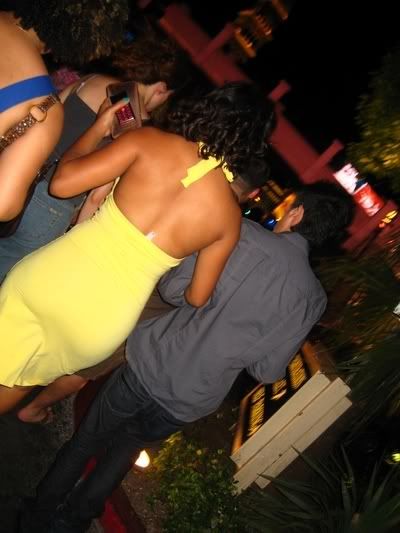 Visitors from Chicago.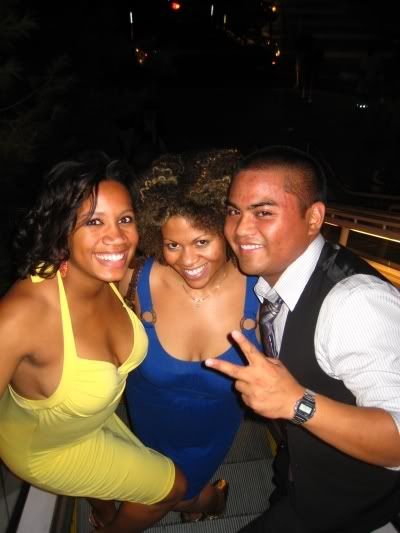 No waiting in line for us!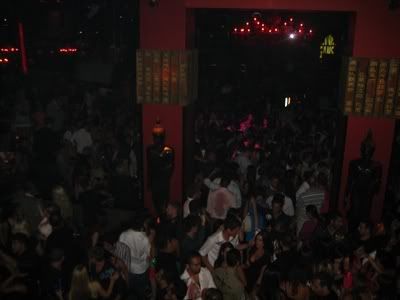 For some reason, everyone we talked to at Tao that night was from either New York or San Francisco/Bay Area. Also for some reason, three people asked me if I was on Kaba Modern. (WTF?!?)
Many props to Ryan Arch (CHS. I know. Random.) for getting us into his VIP area.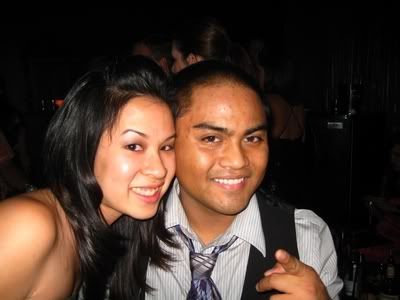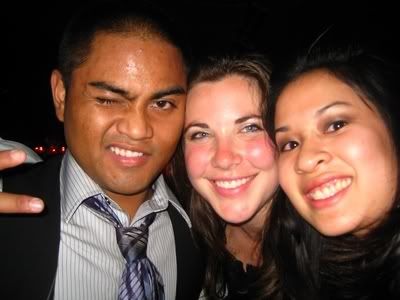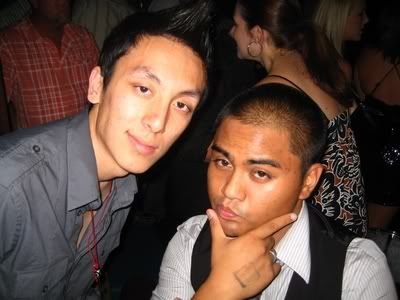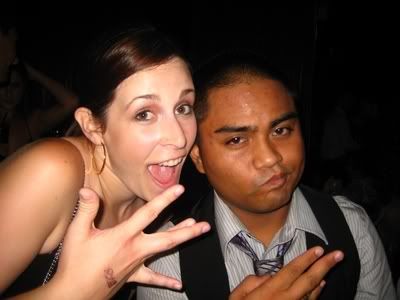 Then I guess some guys were being some jerks in the area, so we headed out.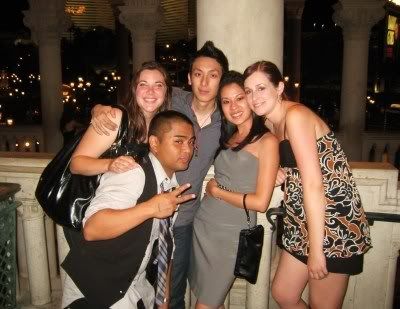 In front of the Venetian.
While taking some pictures outside at the fountain, these two from earlier that night bumrushed us and started dancing (see video for demonstration at the 1:10 mark). New friends from New York.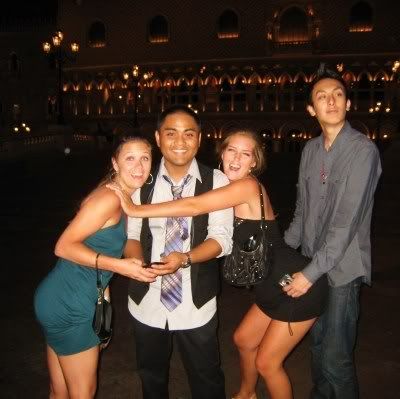 The girls then headed back to the room to get some rest. James and I attempted to waste some time before meeting up with Toe-Knee at Drias. We tried to find the hotel room, but the Flamingo is a goddamn labyrinth. We ended up going back and passing out.
The next morning we checked out and ate at this super fancy Canter's Deli. Definitely a futuristic upgrade to it's originator on Fairfax (see photograph in the back).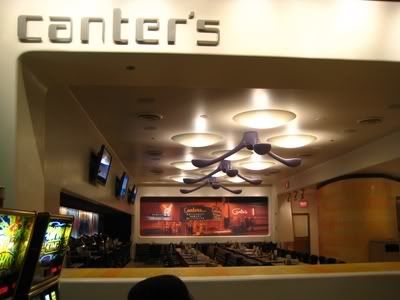 Tasty chicken tenders.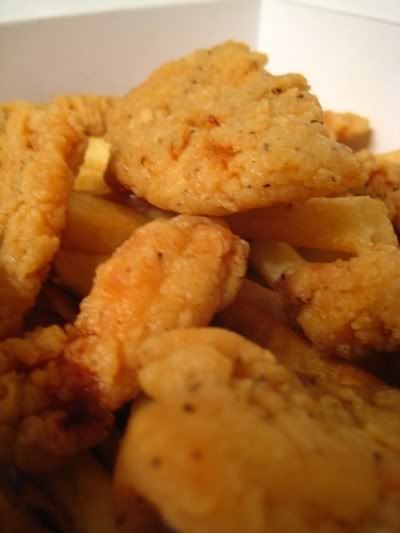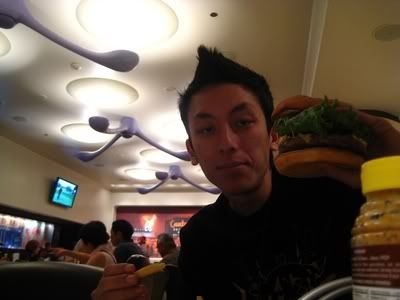 And then we headed back to Anaheim.
Great trip everyone. Definitely a lot of memorable and random moments that I wouldn't trade for anything in the world. :)
Another trip coming up for Labor Day Weekend. WHO'S GONNA BE THERE?!?