Info via
The TK Times.com
:
San Diego's very own 5&A Dime is doing a limited edition collabo t-shirt & mix CD (limited to 100) with the infamous DJ Neil Armstrong (Jay-Z / Adidas). The collabo is set to drop soon so keep posted!
I came across some images on DJ Neil Armstrong's Flickr (no one's blogged this yet?). This shirt is pretty sick! The front mimics the NASA logo with a headshot in a spacesuit with "5&A Dime / San Diego" around the top, "DJ Neil Armstrong / NYC" around the bottom. The back features a spaceman carrying a turntable and a flag with the perennial 8-ray sun and 3 stars of the Philippine flag. And based on the pictures below, it comes in black and white. Too bad I don't think I'll be able to make the actual release. :(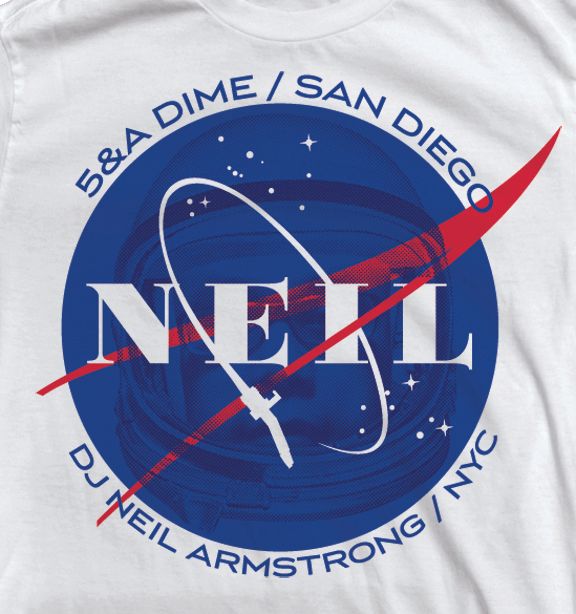 Neil will be spinning for Rhythm and Recreation at Onyx/Thin on Friday. If you plan to go, I recommend you get there early.
UPDATE:
More pictures
via 5&A Dime
.