Sunday marked the beginning of the Lakers 2010 championship run. Bruce came over with some Carl's Jr. and we watched the Lakers edge out the Thunder in Game 1.
Double Grilled Bacon Cheeseburger and Rockstar Cola.
At the half Bruce wanted to shoot around in my backyard. We haven't used the rim in over 10 years I think, primarily because the rim is a few inches short of 10 feet. The classic David vs Goliath basketball rivalry between Brian and Bruce was reignited in a game of HORSE. My unique backyard allowed them to get creative.
Bounce off the ground, off the wall, nothing but net.
Dribble in, jump off the wall, layup.

From the far planter corner.
On top of the low brick wall, flat-footed.
After the game, we traded Bruce for Cesar, a Costco pizza, and some berry smoothies. We got a game of Settlers going in the backyard since it looked so nice outside. Unfortunately, it was super windy so we ended the game quickly and brought it back inside. Game won by Cesar.
Stephen and James joined us later for another game (yes, myself and all of my friends enjoy playing this game!) which called for the expansion to allow 5 players.
Stacking pieces isn't part of the game, but it's fun.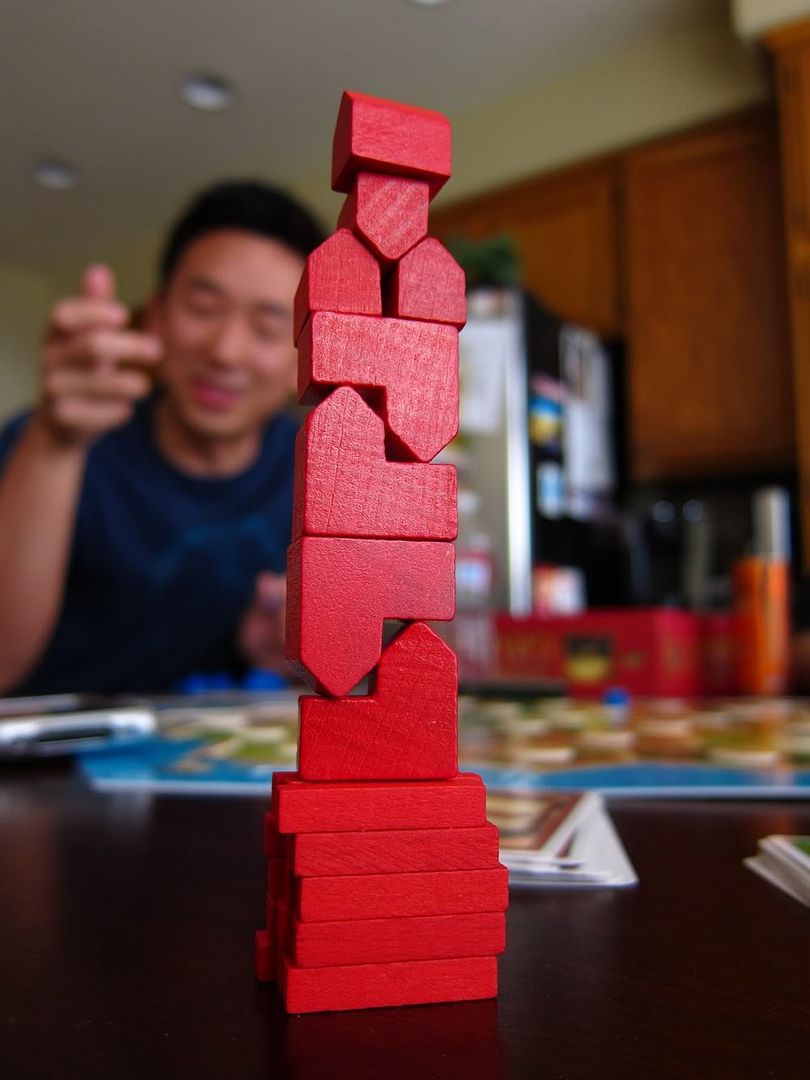 It's all in the heart of the cards. YUGIOHHHHHHHH!!!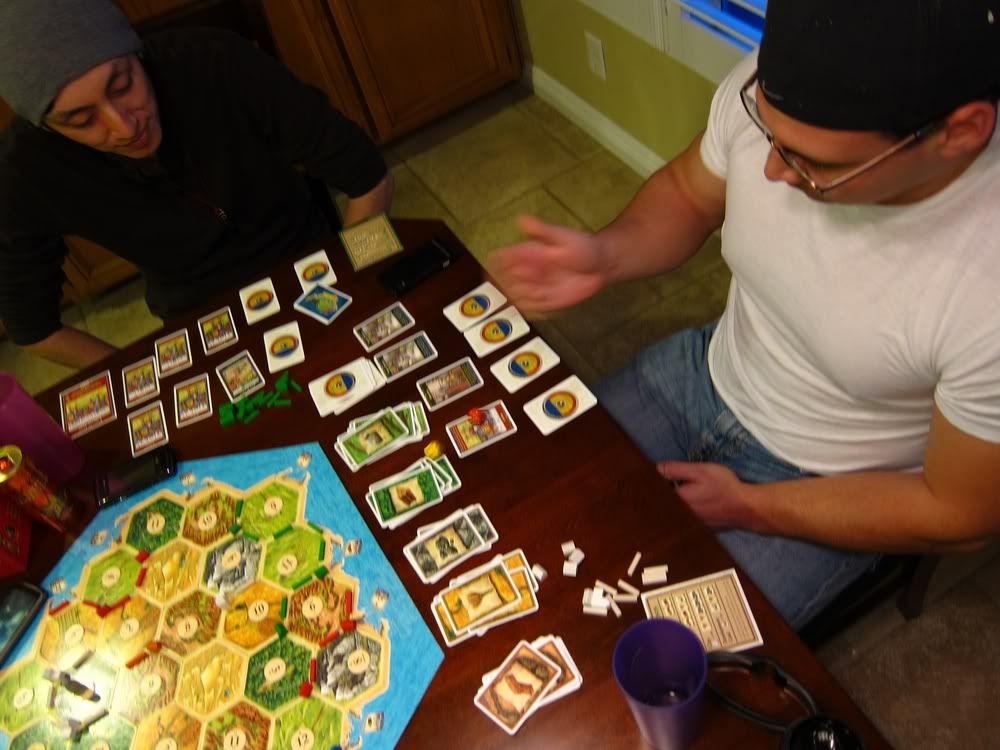 The game really dragged on. I hate expansion.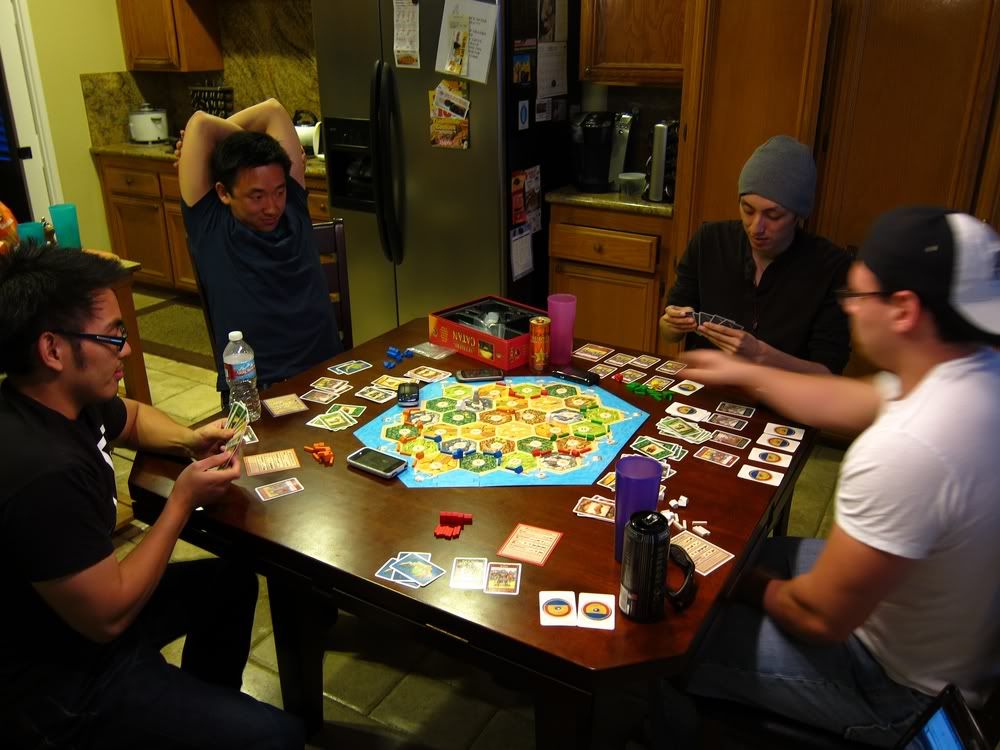 Oh wait, I won. NICE!