Saturday was pretty crazy to say the least. It was supposed to be a chill dinner to celebrate Neeraj's birthday in LA and then some bar hopping (possibly Settlers after?). We ended up bringing our group to Kesarin's birthday party that was held at
Gallery 1018
in Downtown LA. It's a art gallery that can be rented out for private parties. With plenty of parking on hand, music and performances supplied by friends, an outdoor back patio, and open bar.
OPEN BAR?!
Nice. The DJs definitely played some great music, but the highlight of the night was a performance by the Beat Benders! A supergroup comprised of Alex, Evita, Millar, and Chris. Then right around midnight we were about to sing happy birthday when the fire marshal stepped in and broke the party up for some improper licenses. A pretty awesome event nonetheless, and we hope that there's an encore soon! But we didn't stop there. Thanks to Chris, Alex, and Ryan for hosting the official afterparty at their crib! I can't believe we were out until 4am... Negatives of the night were that my camera split open (but it still works!), and also all the stupid embarrassing things I did throughout the night. Damn you alcohol...
Thanks Brian for driving, taking pictures, and blogging. Your pictures and captions are hilarious. Despite a few embarrassing pictures (thanks for not posting
this one
or
this one
), here is
KaYoTiK's post
in full.
Oh yeah let's not forget some tunes. I wish I had a Beat Benders track to play, but there hasn't been any mastered works yet. Could've fooled me. This is similar to the sound though: female vocals over fast beats and electric guitar.
Star Guitar - Shinichi Osawa by Phocas
went out last night to celebrate a double birthday with old and new friends. i only know kesarin, so that's why her name is in the title. it was happy times. click the pics for semi-super-size.

i'm pretty sure this one post is gonna steal all my bandwidth for the month. it's only april 4th...





got there during setup. also found out that no one was checking for entry tickets or ID...


foreshadowing of shady-ness...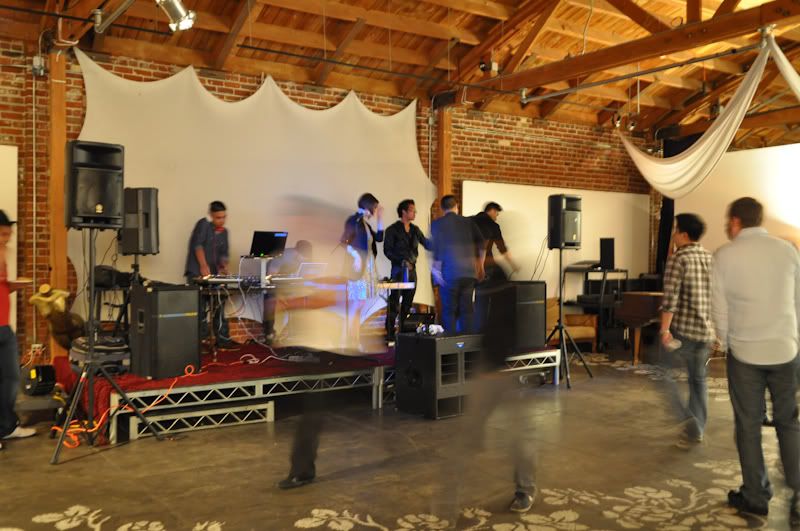 sweet bi-tat.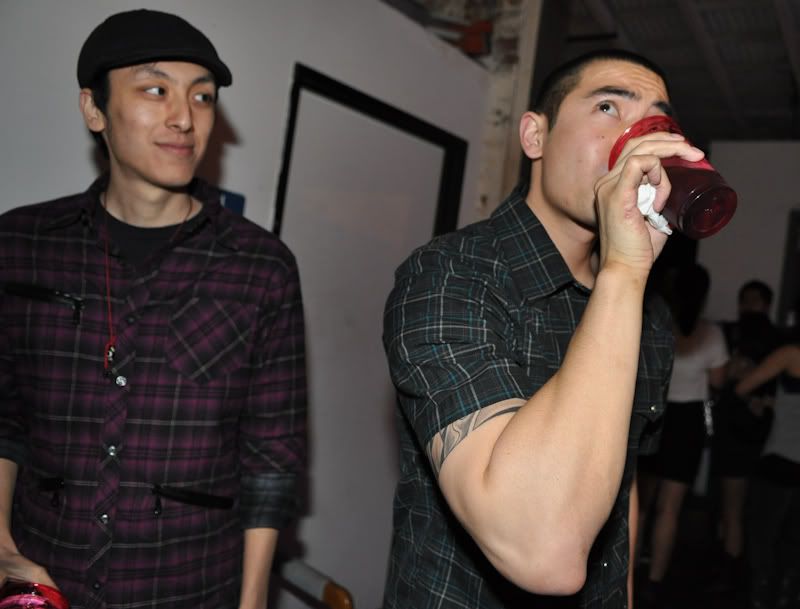 photo album table - find your pic, paste in book, write something cheesy.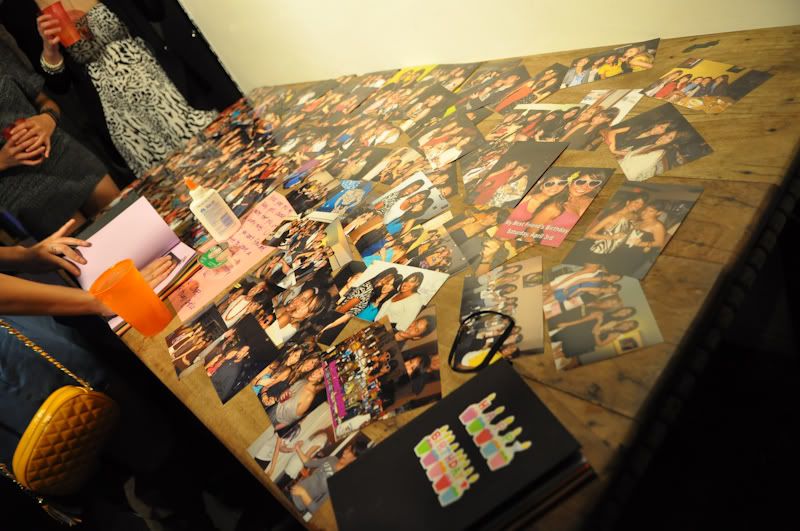 elmer making it happen.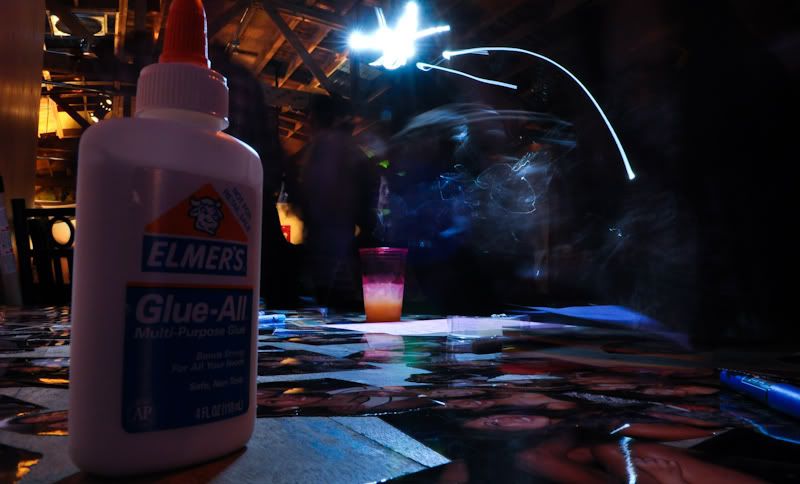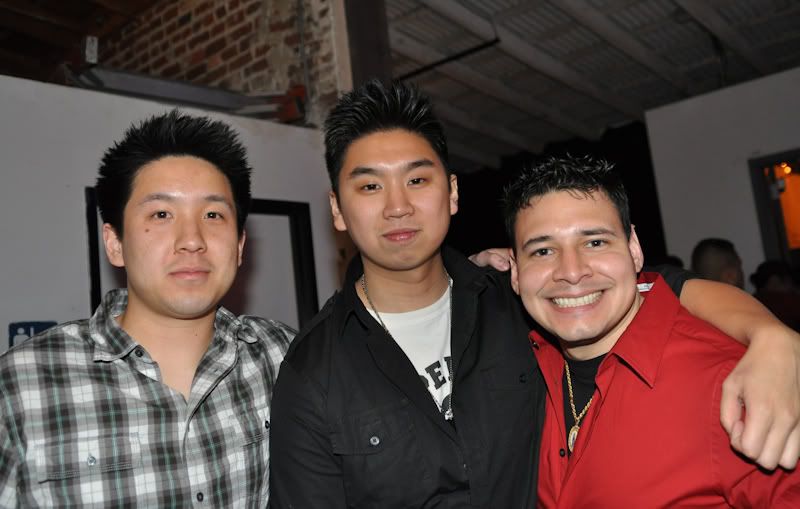 random: my old mesa court coworker/friend julian was up in the mix
(guess it's not that random considering the number of UCI peeps in the house)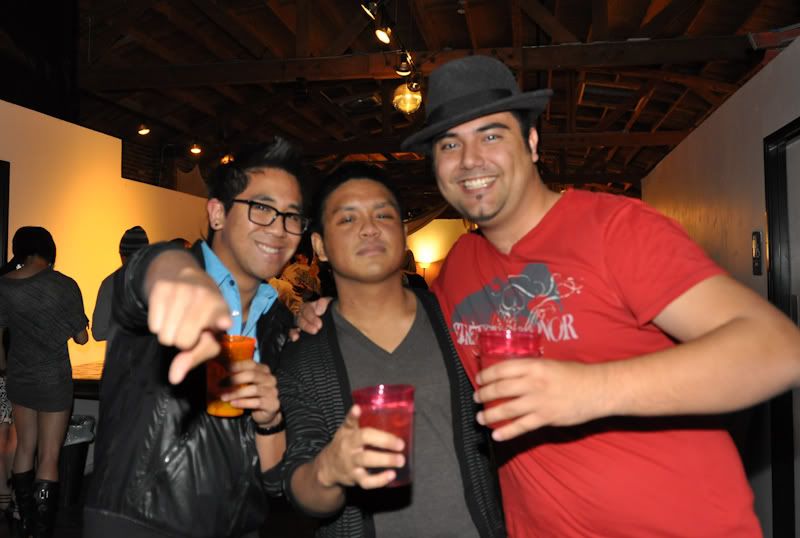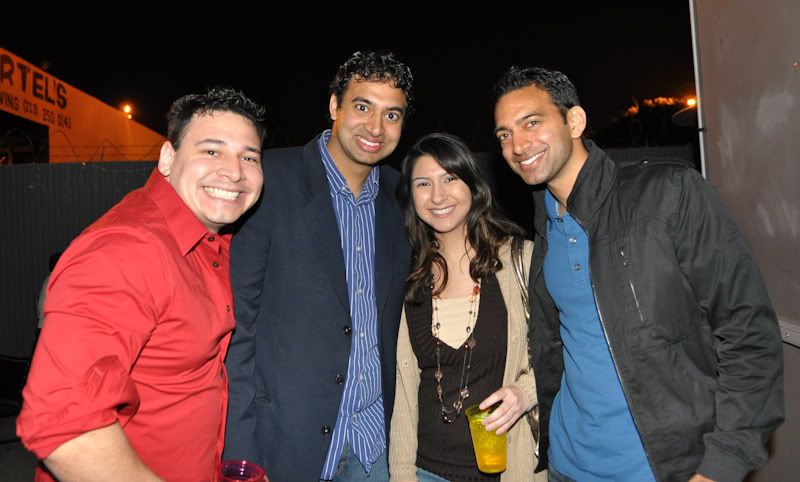 take two. ryan is a scribblenaut.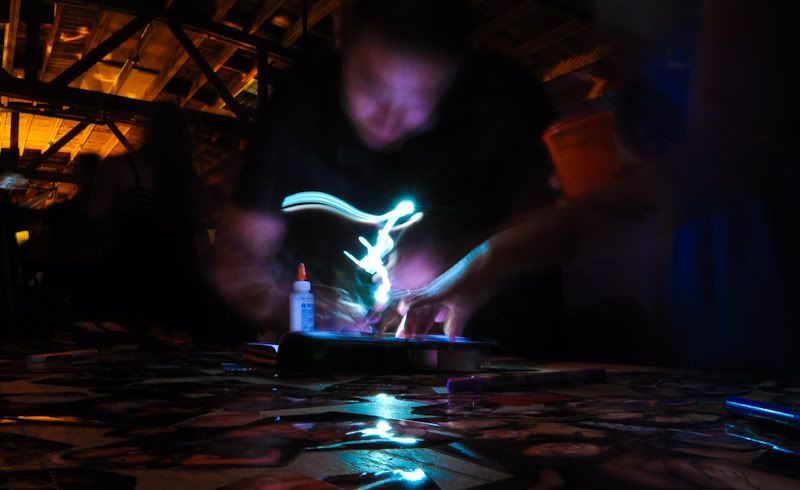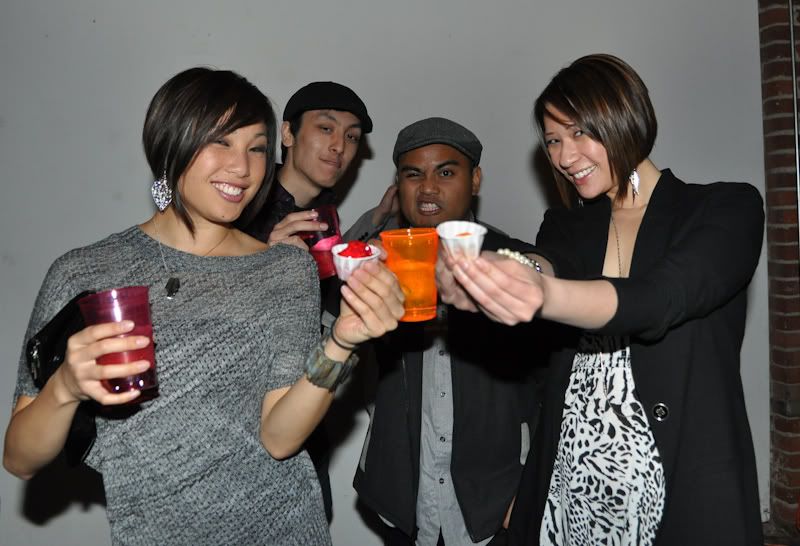 po-po line-up



well played james.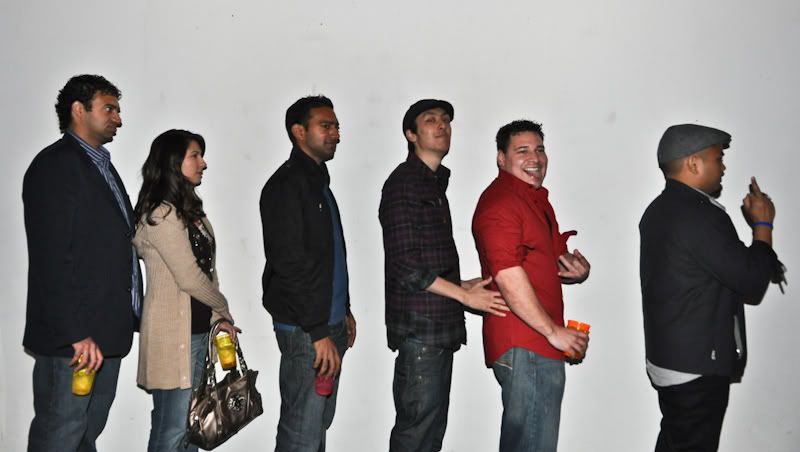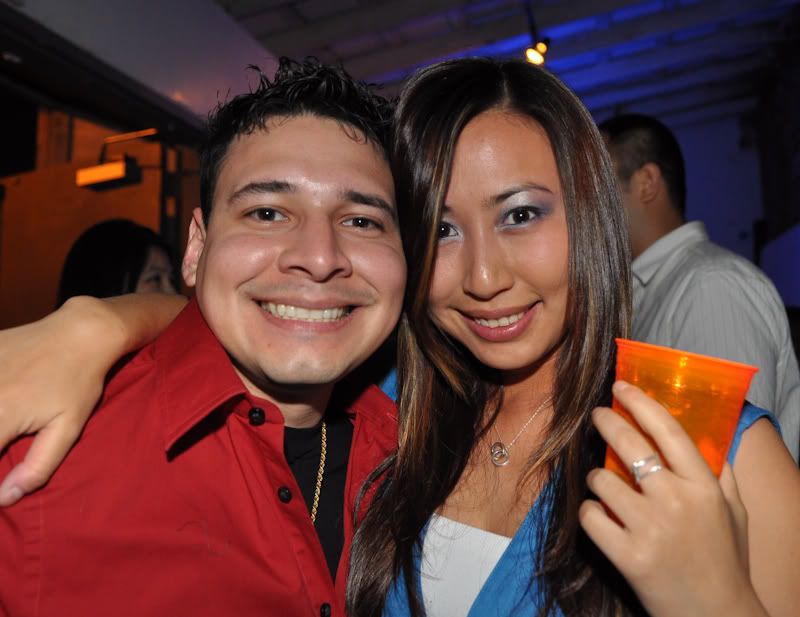 brian makes an appearance.



if you couldn't tell - open bar.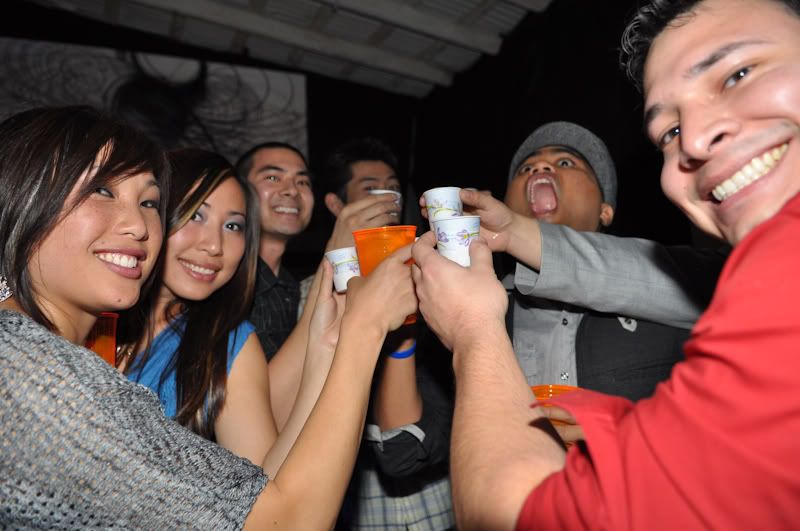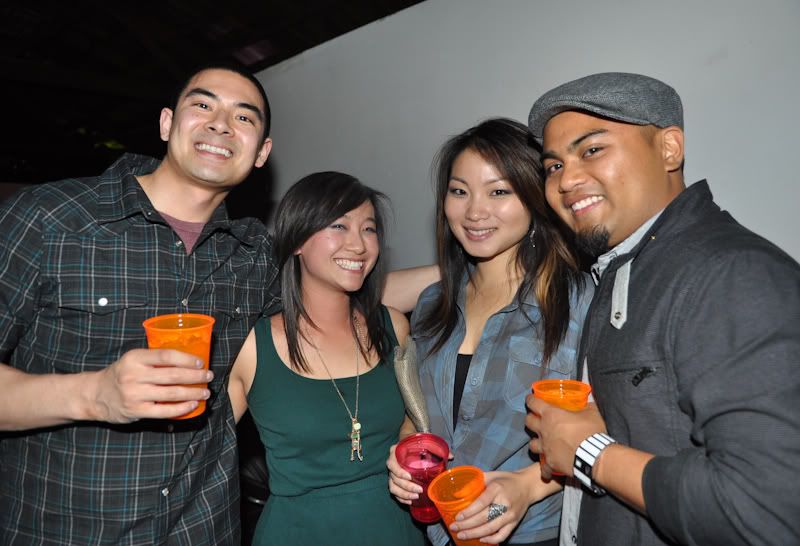 the beat benders (aka evita, jason, chris, and alex) were getting set to hop on stage.
then my camera started doing weird things.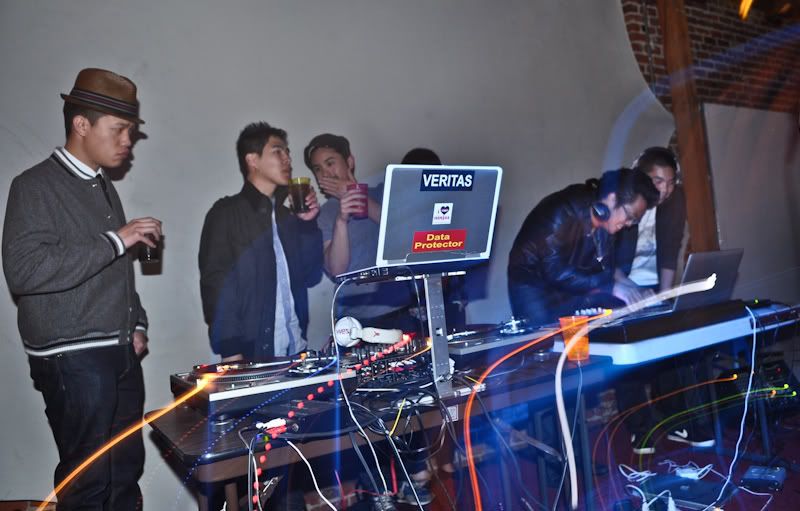 go play some daft punk while scrolling these pics.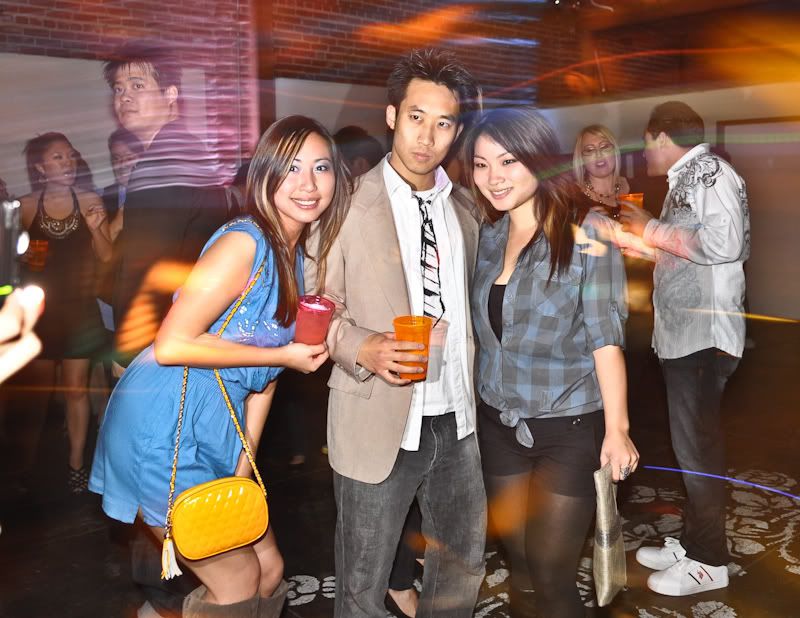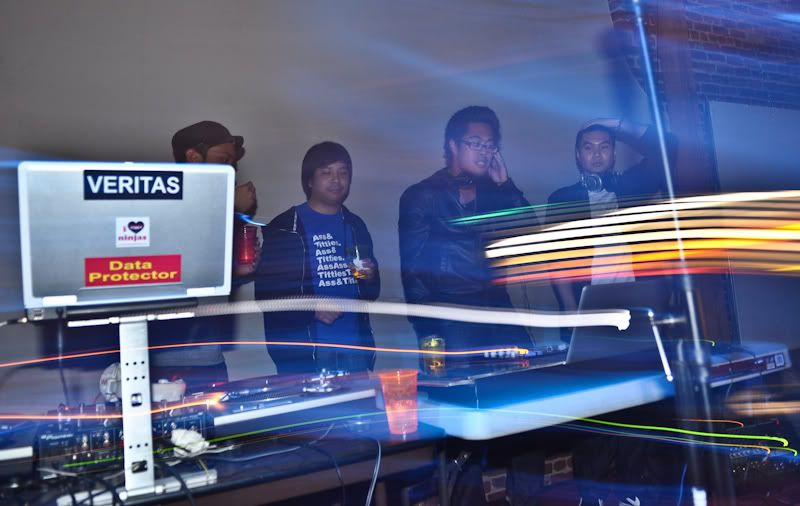 birthday boy neeraj jason new iPad owner kapoor?!?! cheers to that.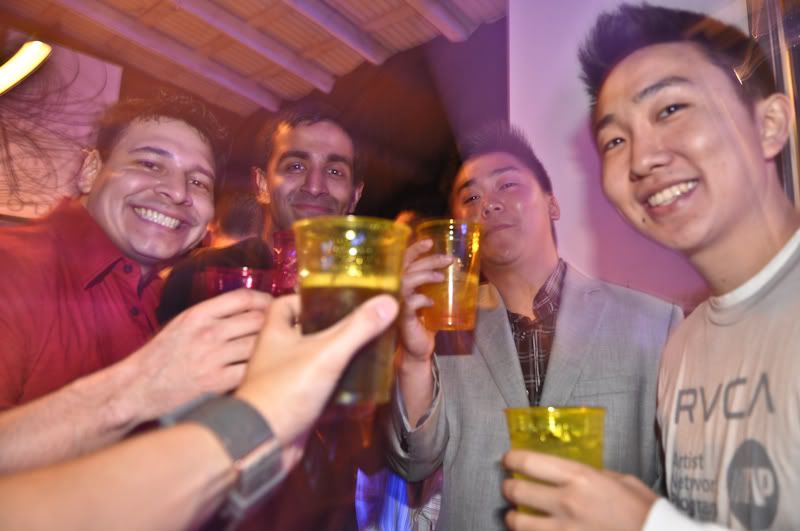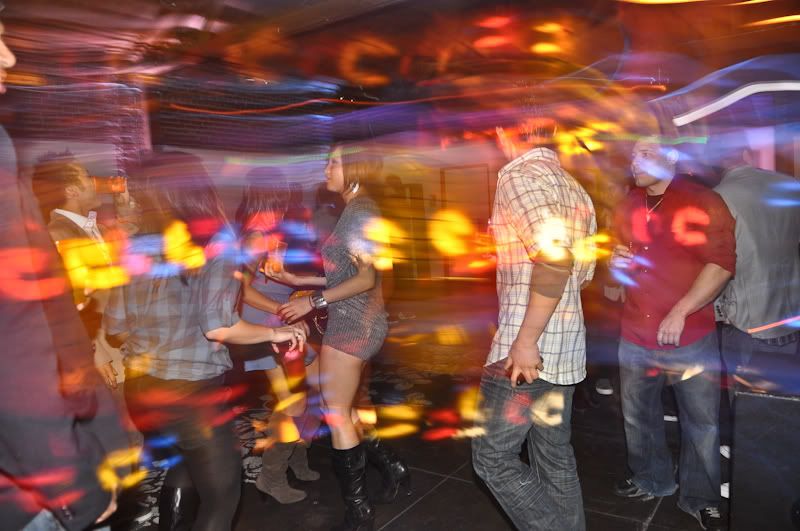 party definitely picking up.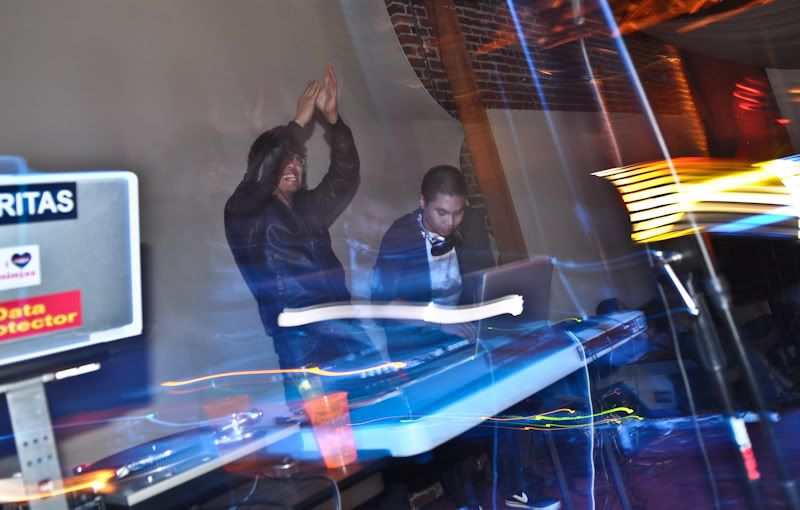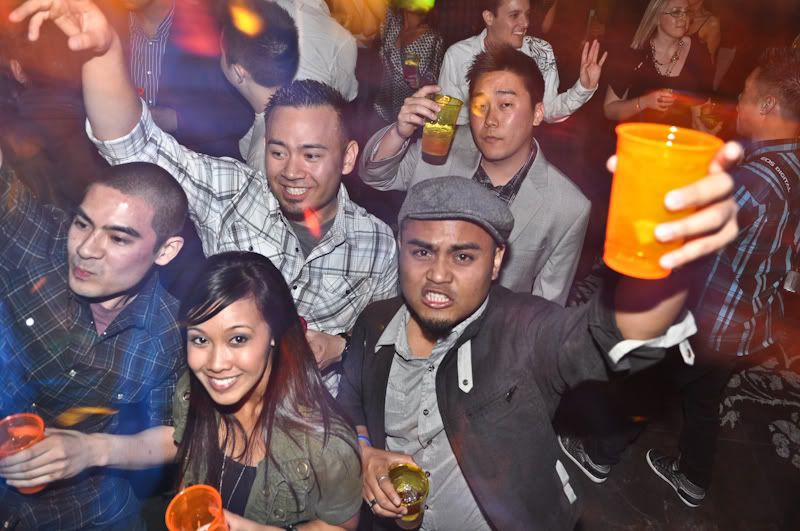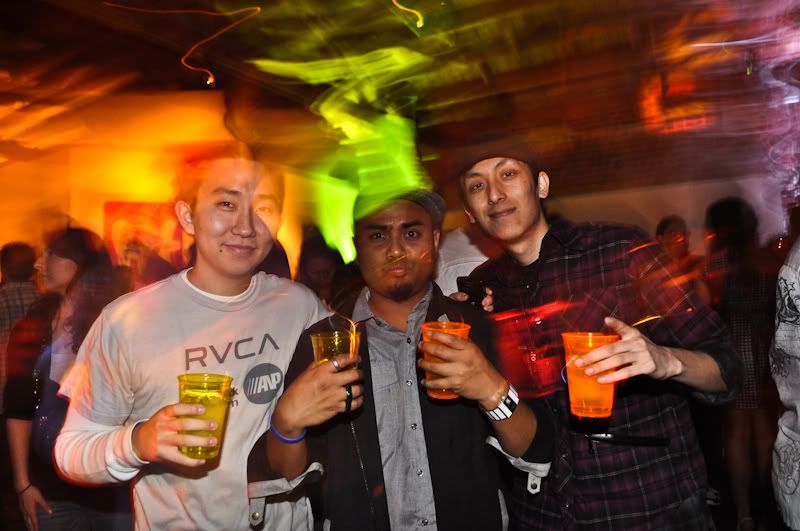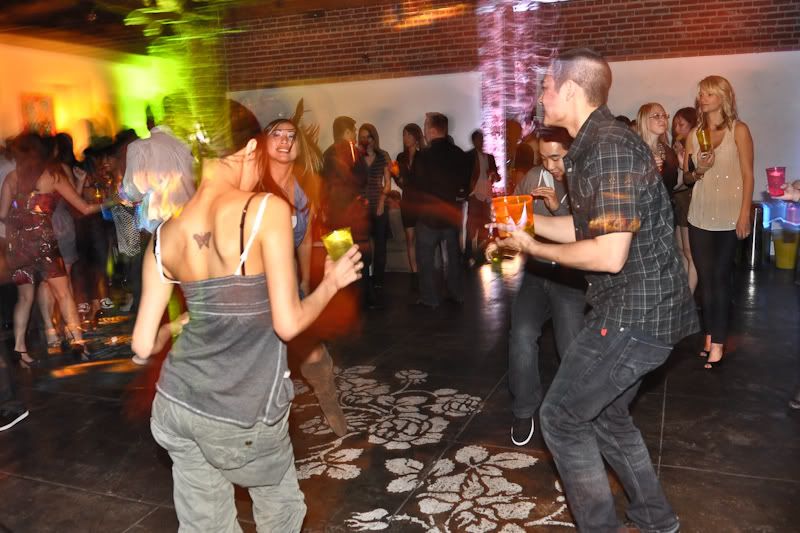 BEAT BENDERS!



rage. rage! RAGE!!!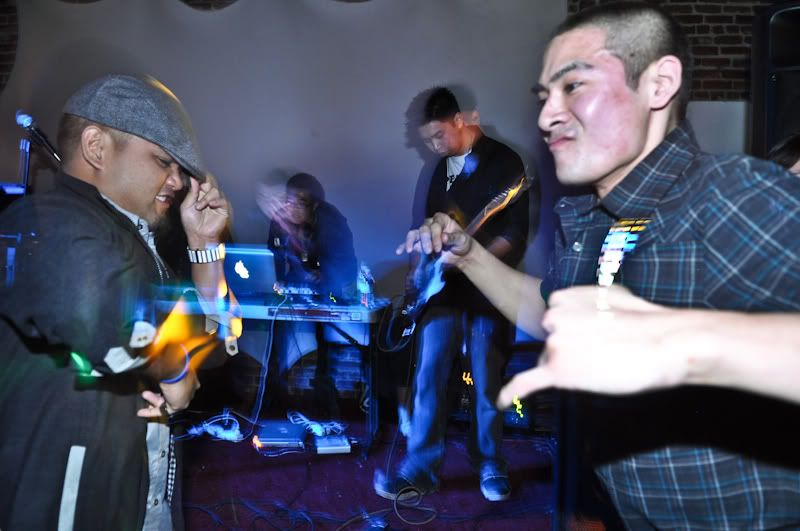 spray us with your hot white foam!


stage dive jomo!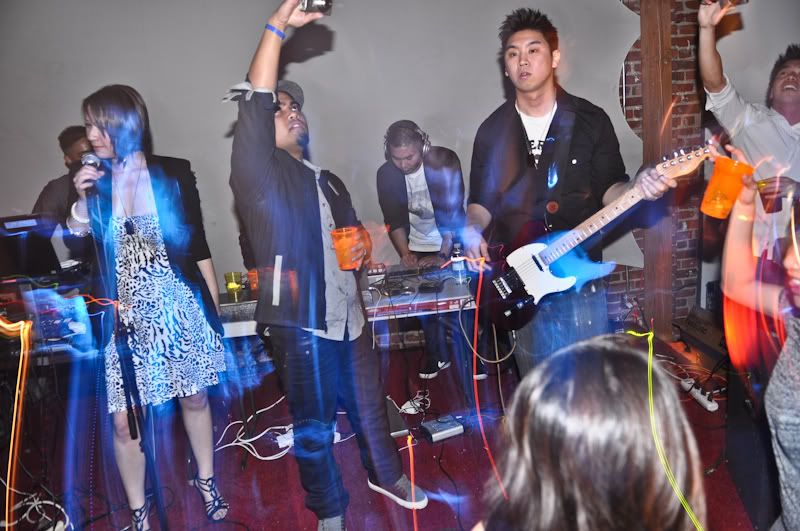 rock on evita



before we knew it, their set was over and we were about to sing happy birthday.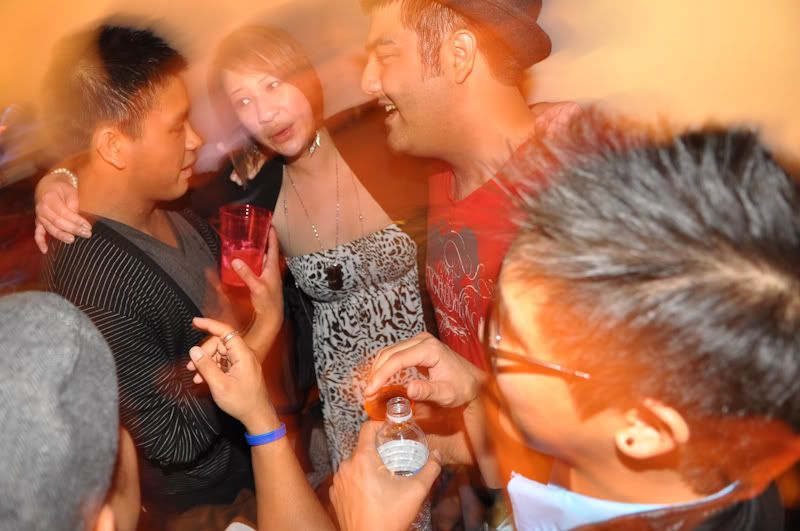 unfortunately, the girls were no where to be found. on top of that the location was getting shut down and it was only midnight. we party too hard.

apparently they were talking with the fire marshalls at the time. less apparently, the guy they rented the warehouse from didn't have any legit liquor or dance license (i wish i had a license to dance...). so we all had to bone out, which sounds really weird when typed.



off to the house of alex, ryan, and chris for the after-party.



asian food. have at it.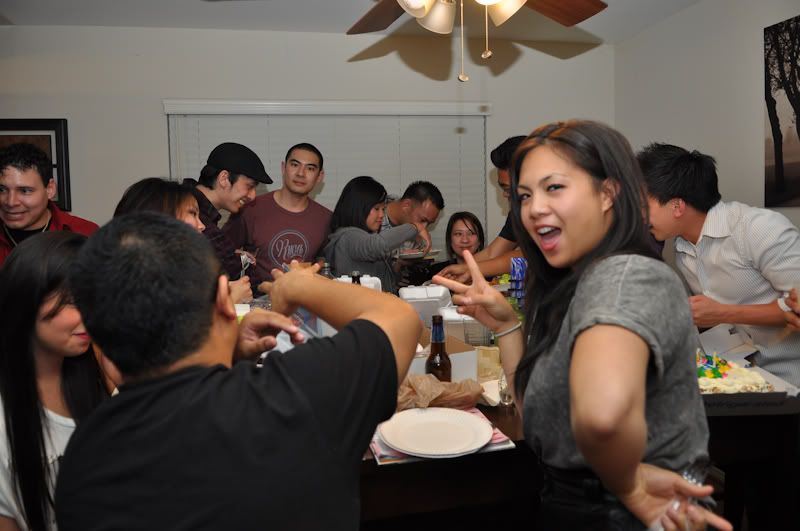 oh, wassup amanda bynes. when did this happen?



cesar showing off the business card of this nice gentlemen from outside the club.



2 hours later, kesarin finally makes it home blow out those candles we lit back at the venue.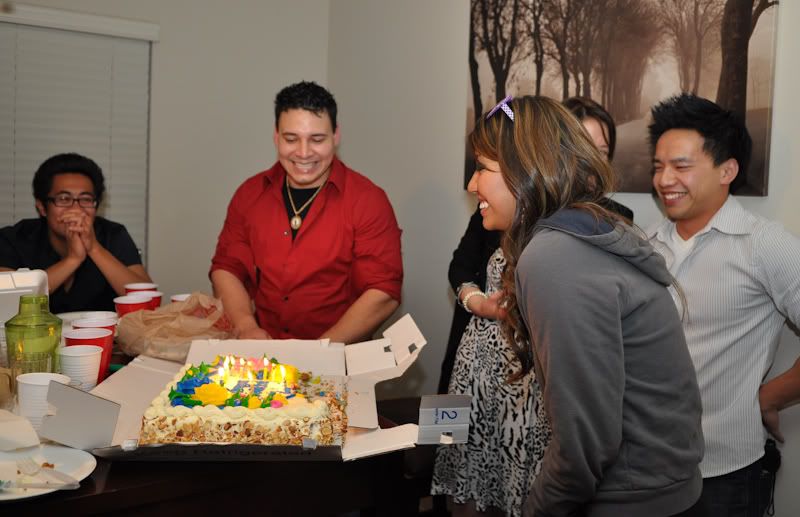 all dudes.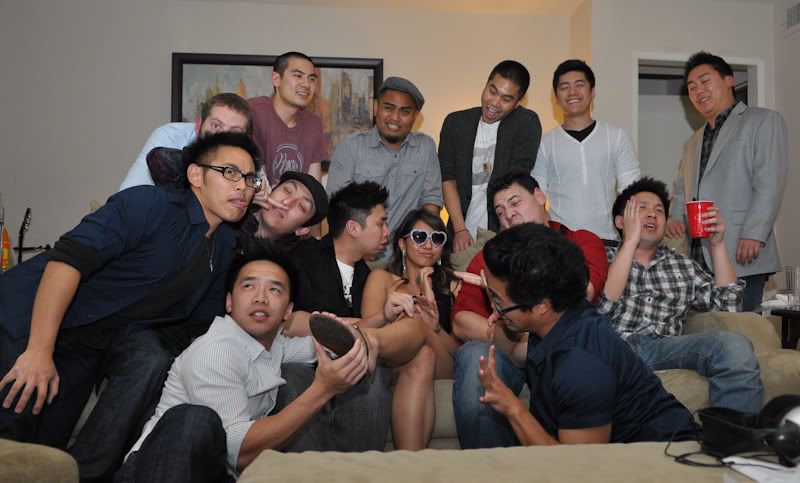 yo, where that kirkland signature vodka at?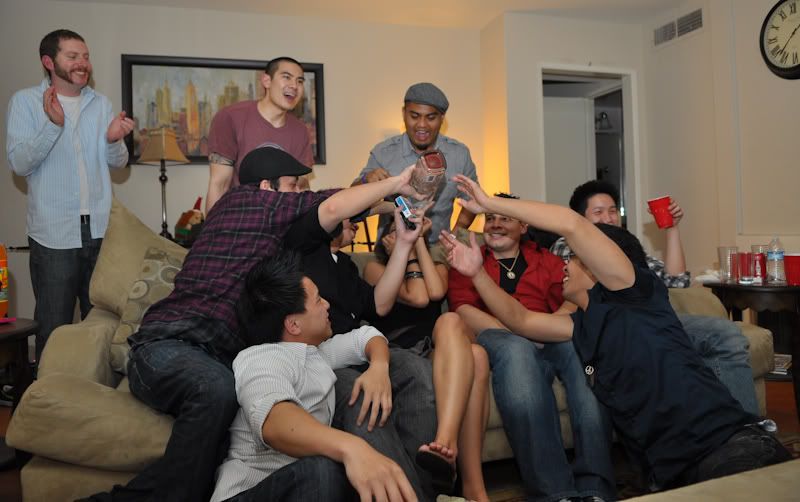 still drinking



and then these guys just started tongue-ing for some reason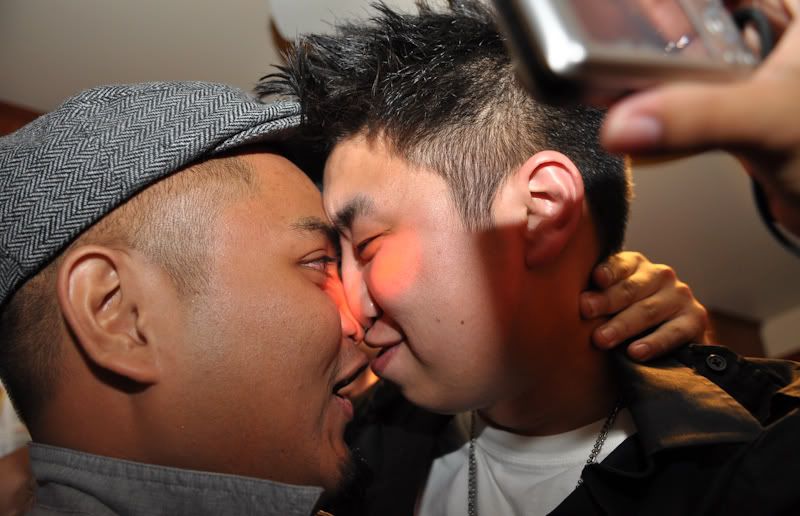 they went back at it 3 times. no joke.

best benders + birthday girl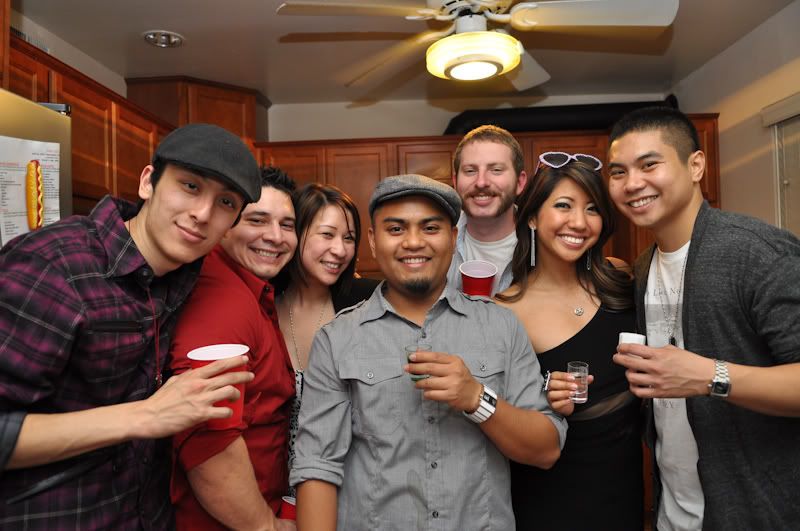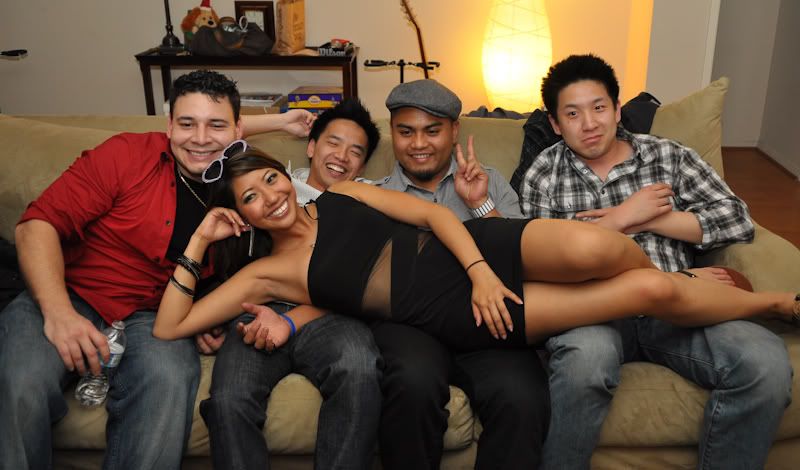 couples portrait time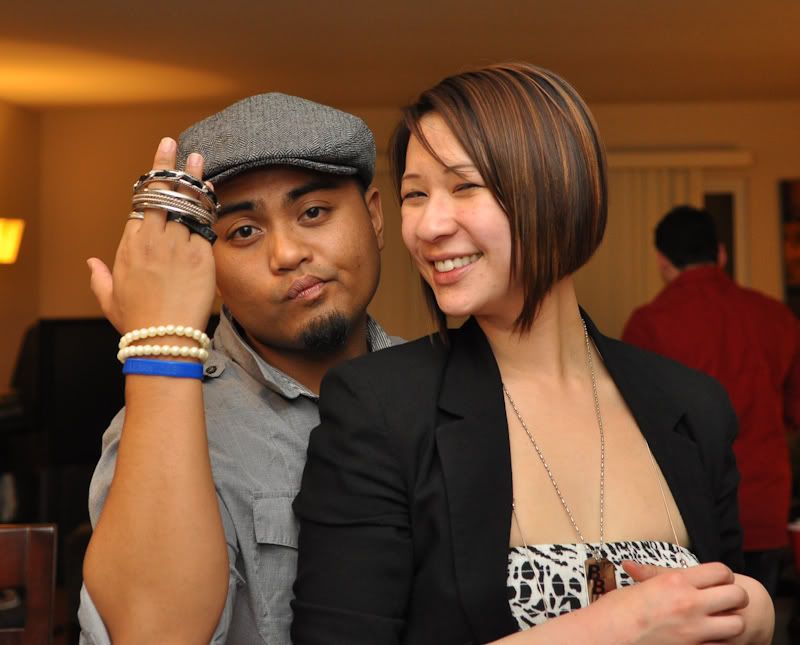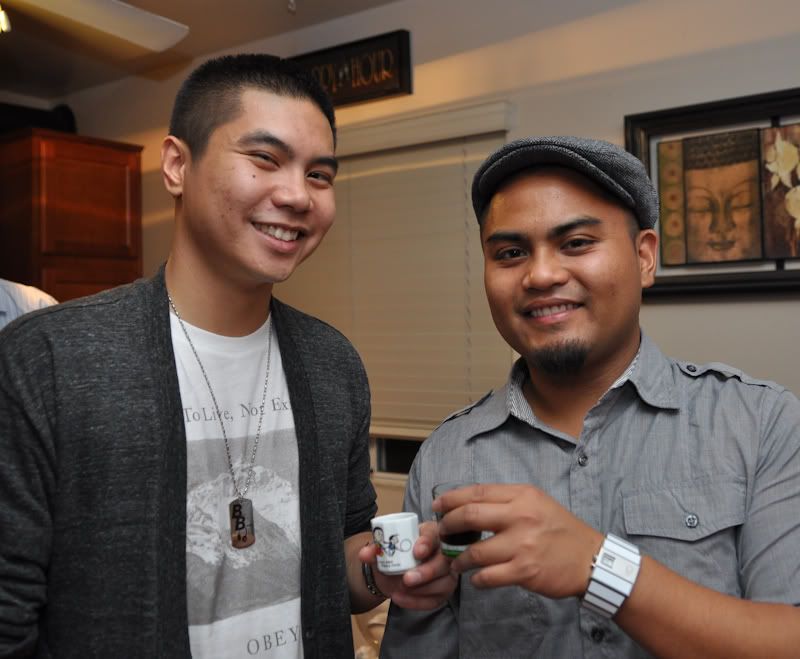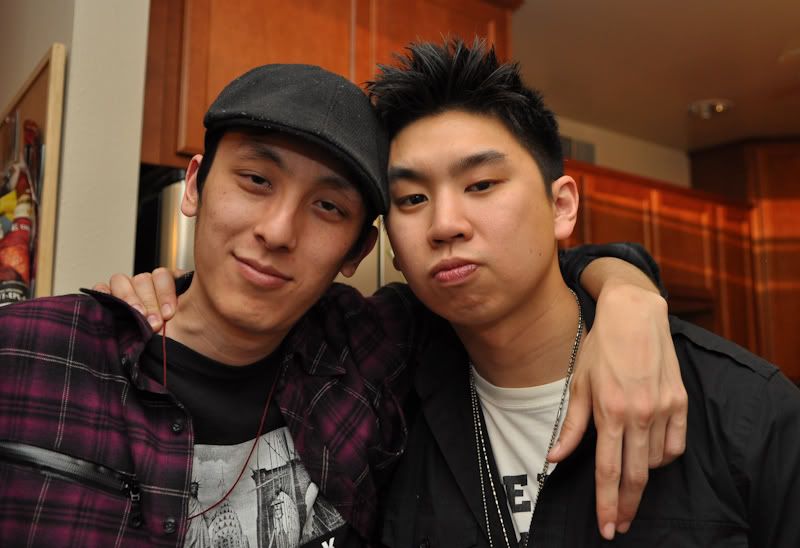 teabags are the only way to end the night.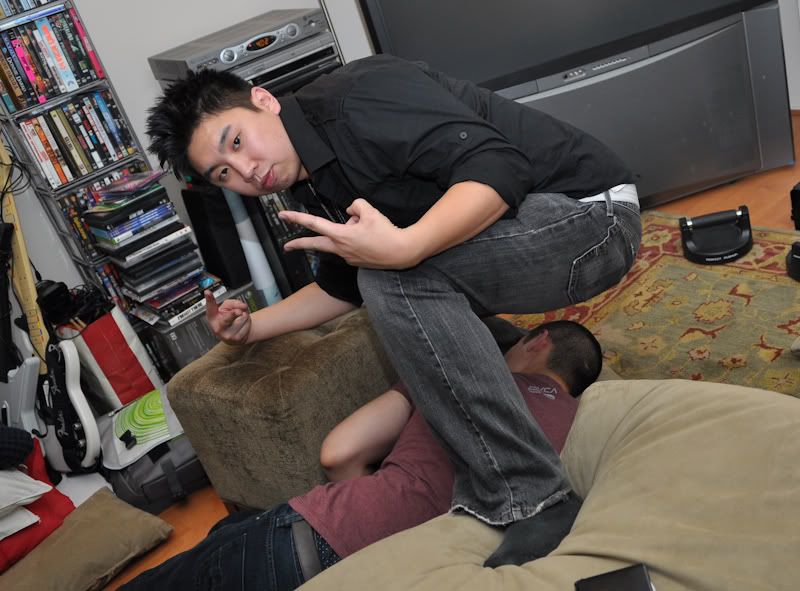 i need to hang out more with these old UCI kids. thanks for being so hospitable to all us. happy birthday again kesarin! you're awesome. and thanks for getting me to come out all. definitely the most fun i've had while everyone around me was wasted.
Oh yeah let me explain that picture of me and Alex. We were playing "gay chicken". Our lips never touched. We were just two grown men in battle. I won.
THE END.