My spending spree continues. I dropped my camera last week at
that crazy-ass party
and it basically split open. It continues to operate, but it's about time that I upgraded to a big boy toy.
Enter the Canon PowerShot S90. I've seen the capabilities based on the pictures that
Brandon
and
Toe-Knee
were taking, but it was
this guy's critique
that got me sold. I'm also tired of stealing pictures from TK and Brand-EZ and having to beg my bro to use
his massive Nikon D90
with all the fixins. I was hoping to save up for a dSLR for myself, but I'm really an on-the-go picture taker (and blogger) and need something that fits in my pocket.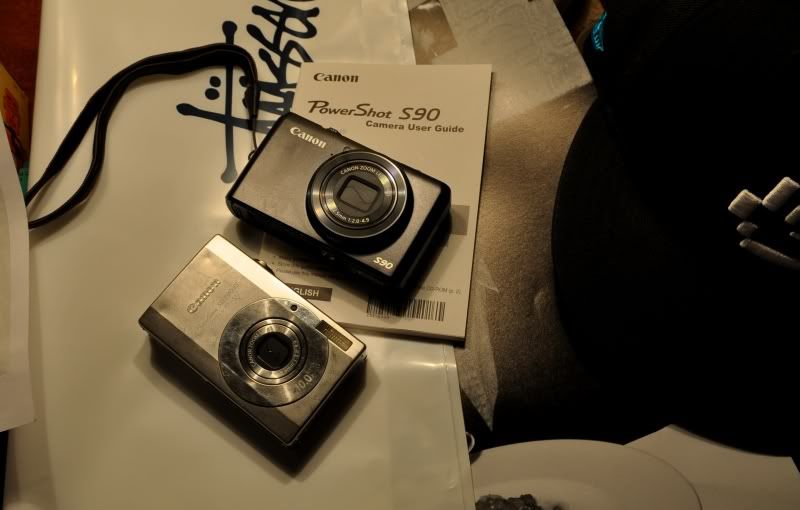 As for the old PowerShot SD790, well it's been through a lot! It has the dents, scratches, and missing parts like a true warrior should. It's the reason why I have this blog still. It's a shame to throw it away...
So maybe I'll just take a video of me smashing it/setting it on fire. We'll see.