1 of 2 posts for yesterday.
Brian
and I headed out to Brea to run an errand at the Brea Mall and for lunch at The Hat. Coincidentally,
Mr. Yonten
wanted to grab lunch, so he met us up for the pastramifest.
Shuggie Otis - Aht Uh Mi Hed by Kurt Cabin
Do Not Enter.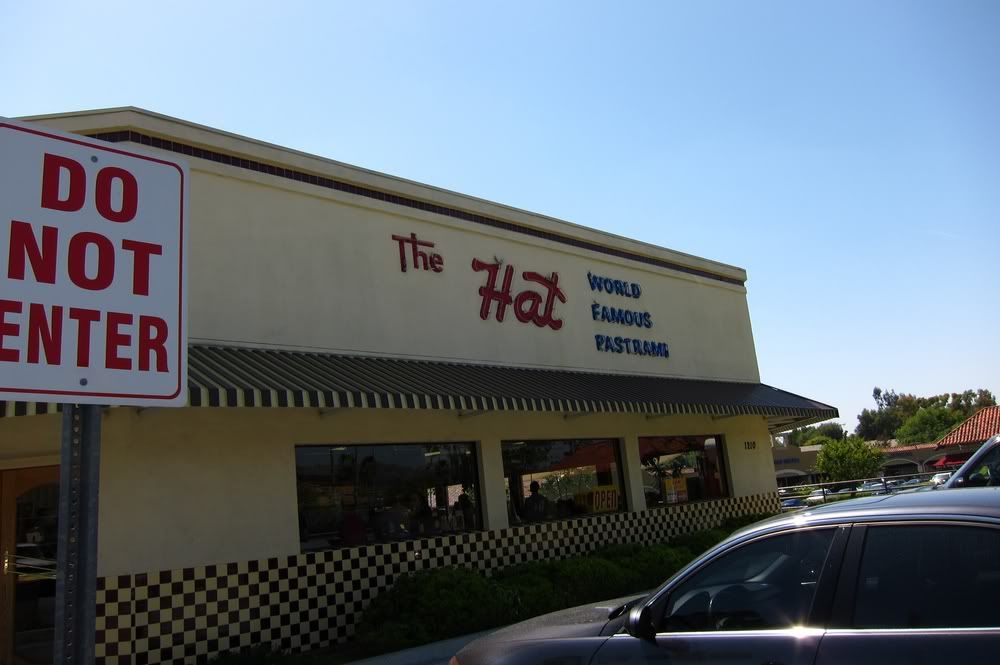 Think of this as the "before" picture...
James and I each got the pastrami sandwich. Brian went a little bigger (that's what she said) and got the pastrami burger (basically a cheeseburger with pastrami on it).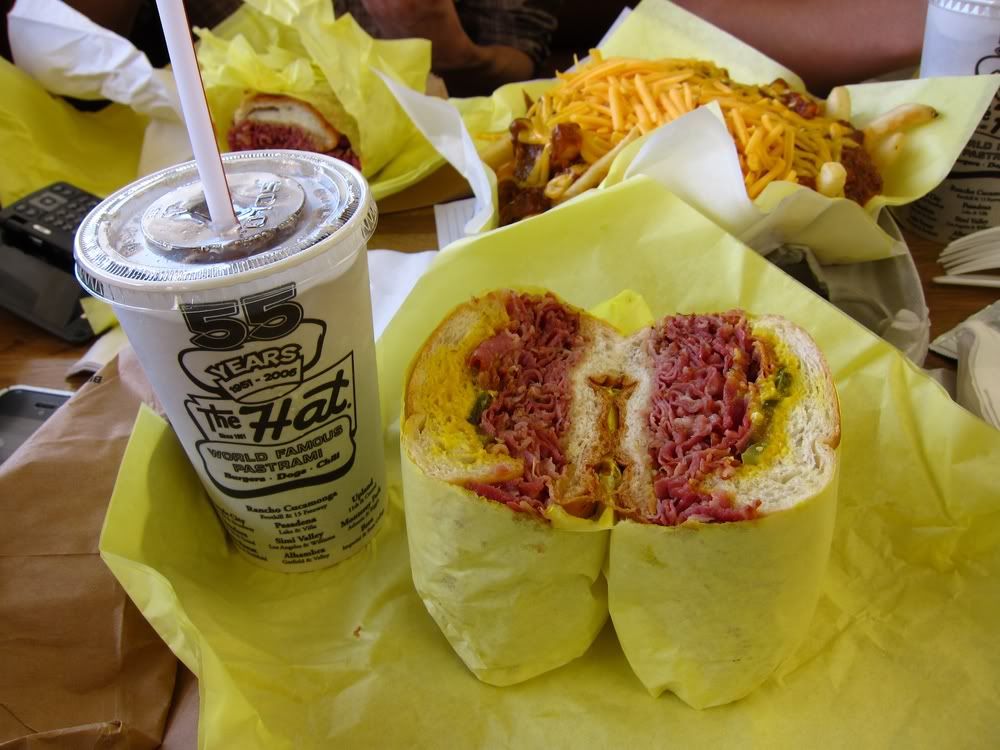 Oh yeah and chili cheese fries. (I can't believe
this picture
blew up on facebook...)
Cheesy...
My "M-Deezy" shot of the day. Wuttup Mike! (Read his wordpress!)

The damage is done.
Gross...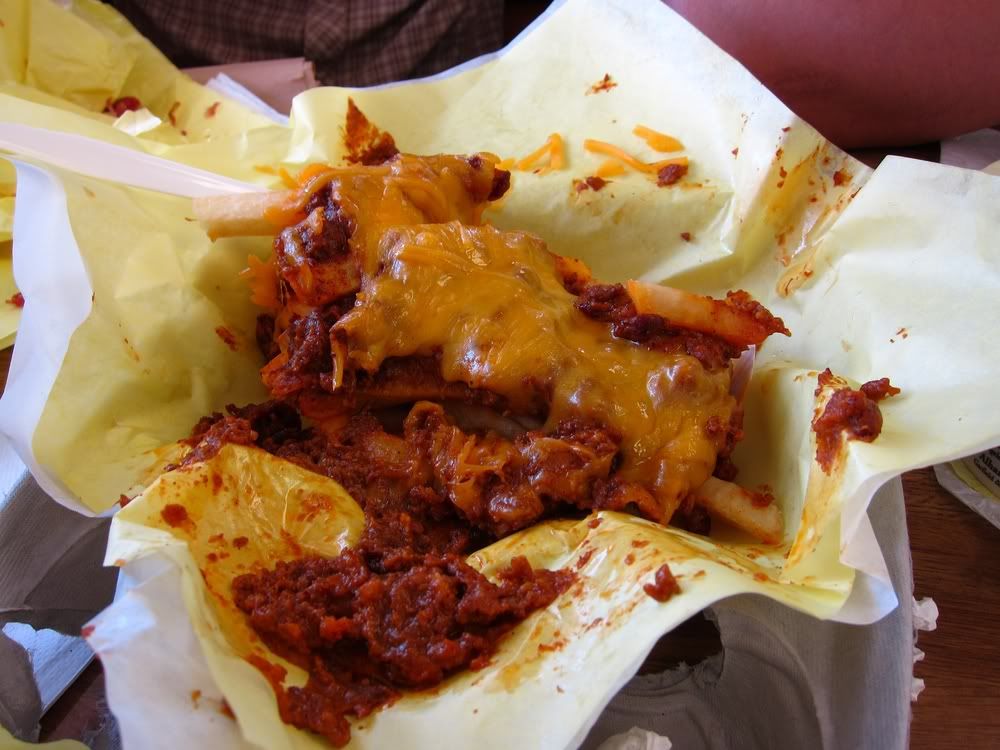 Blah... why did we eat so much?!
And of course the "after" shot. As you can see, James' heart completely stopped for 30 seconds, but he resisted the light and came back. Brian basically
sharded
his pants.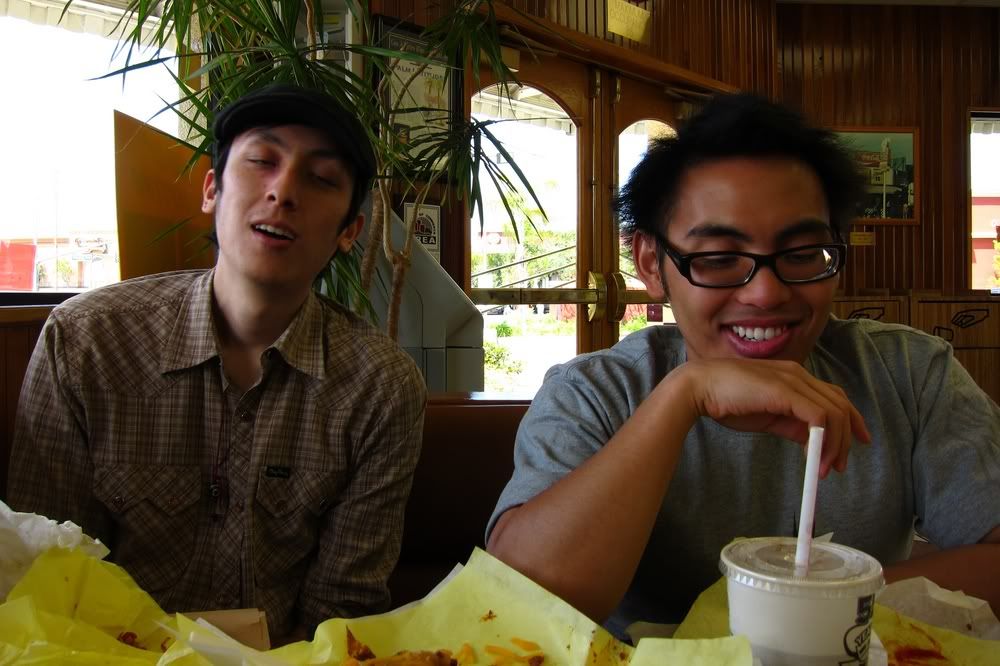 Good pastrami. Guaranteed indigestion afterward. It's these trade-offs you have that make life interesting.