Another last minute trip to San Diego with Als. As soon as we got down we hit up J.Wok for a late lunch. No meat since it was Good Friday, plus this was our only large meal for the day. It was a beautiful day. We love San Diego!
Seaweed salad.
Pad thai w/ tofu.
HOODRAT! I love the new 'do.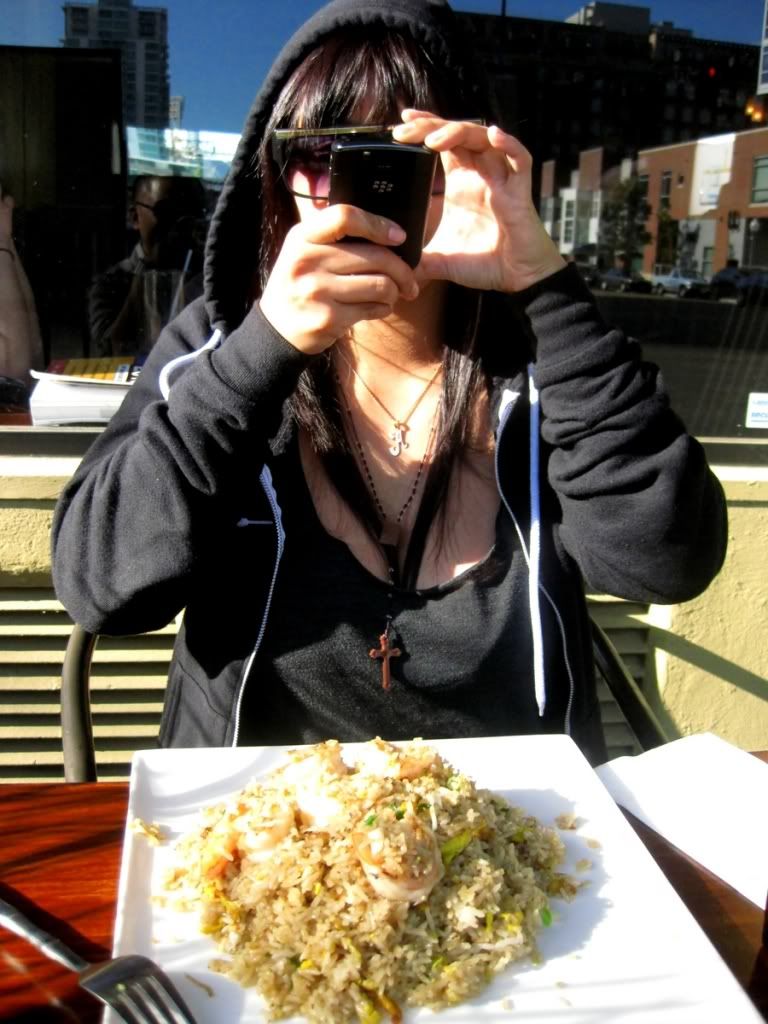 Fried rice w/ shrrrrimps.