I'm in San Diego right now but I'll be heading back to Anaheim right now.
Yes there's a fire by my house (Weir Canyon fire) and my family had to evacuate. So far things are OK but who knows what's gonna happen. More updates later.
Thank you everyone for your concern.
UPDATE:
The view from my family friend's house earlier today. The smoke is coming from my side of the hill.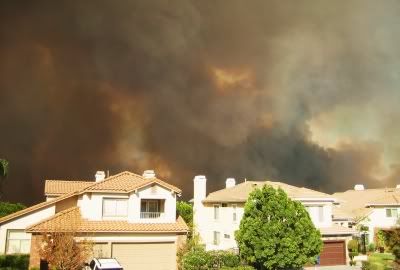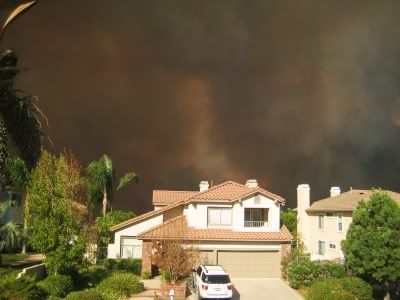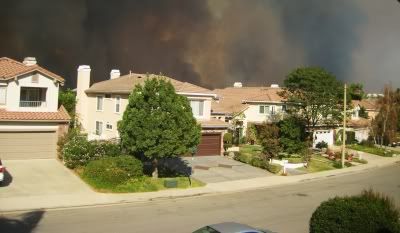 SAVE MY HOUSE!