Spent most of my morning and late afternoon at AVNT/GRDE with the homies. Closest to farthest: Jabar, Gio, Joe, Len, and Cindy (behind the monitor).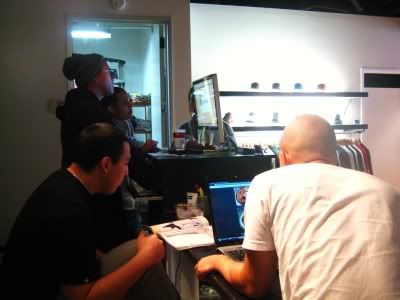 I was talking to Joe about the fire from a few weeks ago. Cindy told me Joe could have saved my house because he wanted to be a firefighter growing up. But he gave up that dream to become a professional skateboarder. Well he's gotten the latter half of the job title down. He just needs to become a pro now.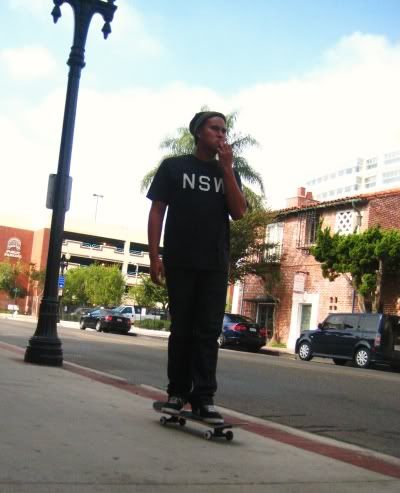 Some of the perks when you work here are the backrubs.
Joe tries to return the favor to Jabar. Jabar quickly blocks his asshole.
Eh... maybe Iggy returned the favor afterall...