Gonna keep this one short because I didn't take any pictures really.
Yesterday was my dad's birthday. Being a big barbeque enthusiast, we hit up the local Woodranch BBQ House in Anaheim for dinner. I tried to keep it healthy and got the steak salad. Never again will I get the salad by itself at Woodranch. It only came with 8 little itty bitty pieces of meat! The best part was the crispy onion straws topping.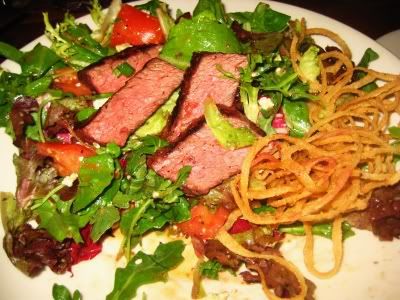 Luckily I shared the BBQ ribs and other food with the fam.
Happy Birthday Dad! What a terrible picture. Sorry dude.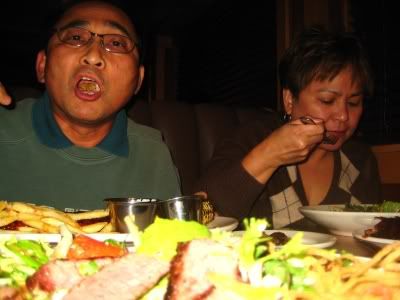 It's raining. Yay.