Back into training at work, but at least I'm in Brea so the commute is the norm. Grabbed lunch today with some of my other average cost trainees at Chipotle and Yogurtland near CSUF: Casso, Lendel, and Dave.
Casso also left me a love note at my seat.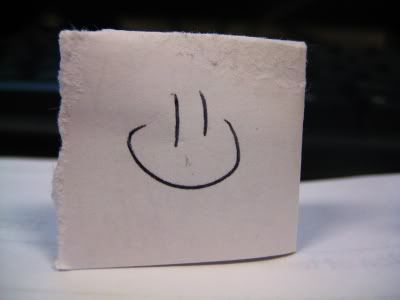 F*CK YOU CASSO! I know you like my bowling form. I will shank you soon.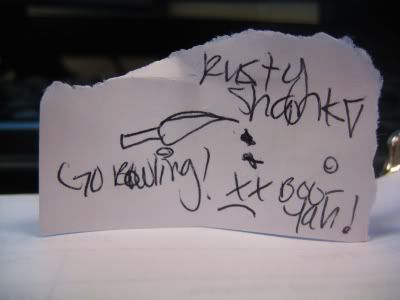 At home, we finally got the Wii Fit going.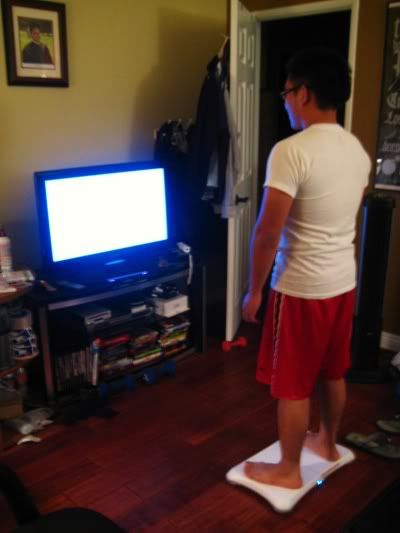 This thing is pretty crazy. It not only tells your weight, but it can sense your balance too!
Pretty good fitness age Brian!
Check out our trainer. She's so hot.
Wii Fit has games for yoga, aerobics, strength, and balance. What a crazy game.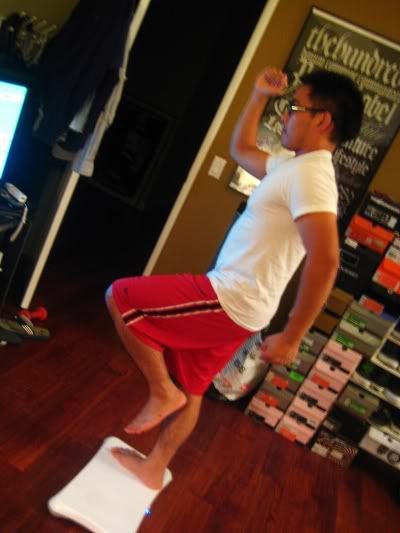 Superman that ho!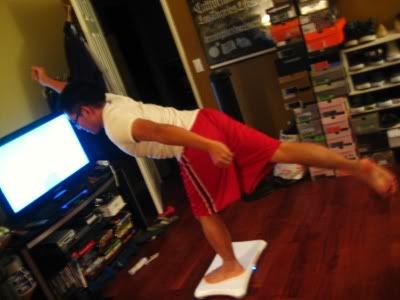 One of the aerobics games: hula hoop.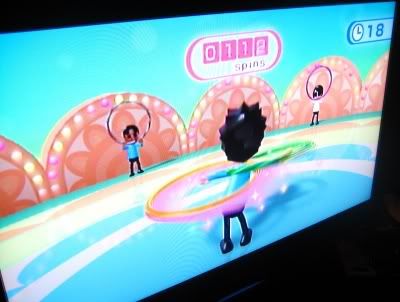 HALFWAY THROUGH THE WORK WEEK!