Ehh well I couldn't think of a good title for this post, but for some reason this one works.
Yesterday I went to National's in Buena Park to grab a drink with my brother and some of his coworkers. Well... grab a drink with my brother's coworkers (Brian doesn't drink, duh.). Here's my caddy margarita. They ran outta lime juice so the bartender squeezed a few fresh limes for mine. I LOVE YOU BARTENDER!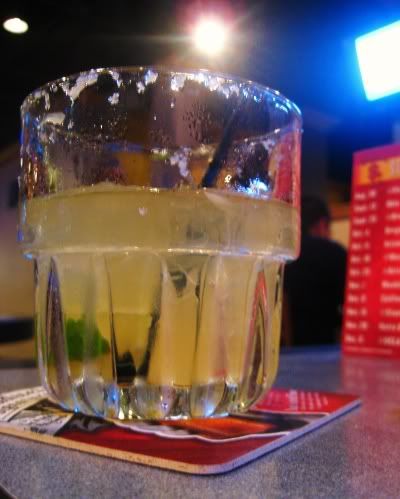 Meet Ashley, Jeannelle, and Christine. I'll retake this picture sometime. Sorry ladies!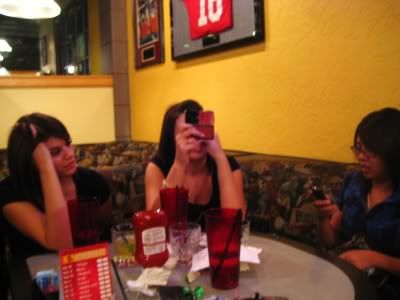 And today after rock climbing, I had dinner at Cesar's house. His mom was making flour tortillas from scratch which isn't too difficult at all. It just takes some extra time. She also made some papas fritas (fried potatoes) with tomatoes, green peppers, red onion, and dried shredded beef. To top it off we had some fresh squeezed lime on top and a handmade tamales! This was so delicious. F**k El Torito!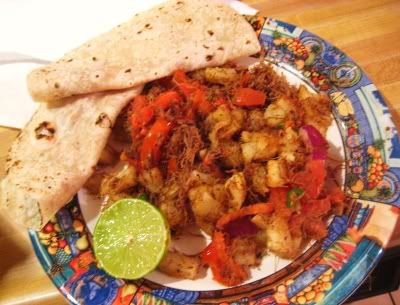 And to top it off, she made me some extra to take back to my family. Thanks Mrs. Aranguri! :)