More nothing going on in Anaheim. I also bailed on Pam's housewarming party in Irvine and Mark Marcelo spinning at Central because of an extended 4 hour nap. Whoops.
Check out this Reese's mini peanut butter cup, sans peanut butter. What a gyp. (Yes I looked up "gyp" and that's how you spell it.)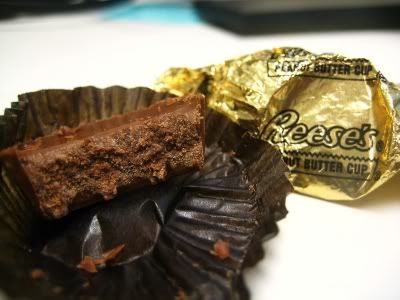 Another trip to Yogurtland during lunch. Nicole, Dave, and Lizel. Dave and Lizel grabbed some Yoshinoya's too. Thanks Nicole and Dave for smiling. Why you mad doggin' me L?
Blueberry and taro yogurt with mochi and Oreo crumbles. Hellz ya! Don't mind Lizel's fingertips. SHE'S TRYING TO RUIN MY BLOG.
Casso's contribution.
Some new additions to the desk. The Teenage Mutant Ninja Turtles! This was my favorite cartoon growing up. I had all the toys too! I'm kinda bummed that I don't still have them anymore, so when I saw these at the CVS in San Diego, I had to buy em. They're just mini figures, but at least they got the classic look of the original toys (no pupils).
My favorite, cuz he's the smart one.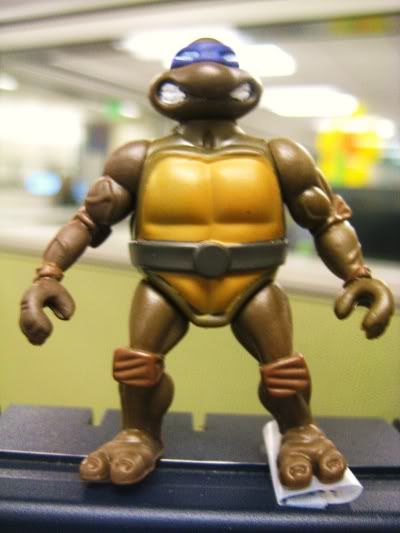 Some throwback pictures. I used to have the costume for Halloween back in the day, but they only had Rafael. (Side note: I can't believe thats what my house used to look like.)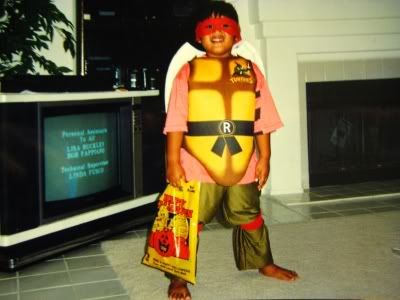 I also had the bedroom set! My mom even upholstered some parts of my room with some of the extra sheets. It was pretty awesome. Just like this picture of Brian humping the sh*t out of my pillow like a dog. (Sorry I had to bring this back Brian.)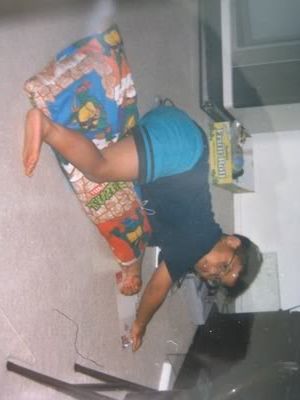 And for your viewing pleasure...
And sorry this post isn't about Jerry Ferrara. He's bummed.