On Sunday, Brian basically celebrated his 22nd birthday a day early by eating all day.
After church, our family hit up the local El Torrito for some authentic Mexican food. To speed up the process, we separated the party into two tables. We sat with our "cousin" Jennifer!
Brimo ordered the flaming fajitas supreme. I didn't know
Supreme
made fajitas.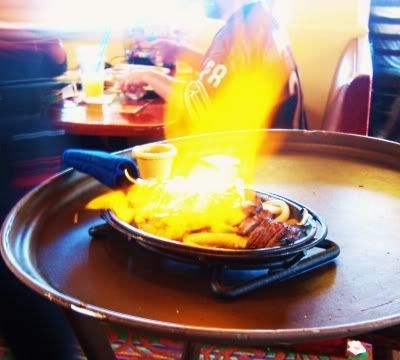 Jennifer and I ordered the MACHO COMBO. And no I don't mean we shared. I mean we each ordered our own combo. Not pictured is the beef taco that I already ate. I can't believe I polished this whole plate in one sitting.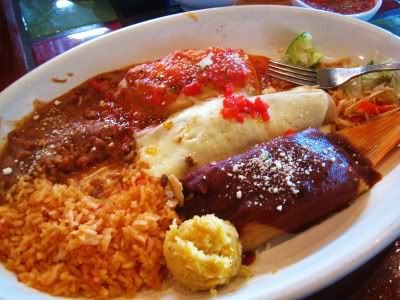 Brian also requested this beautiful order of fried ice cream. Basically it's a scoop of chocolate chip ice cream encased in a crispy churro shell. :salavates: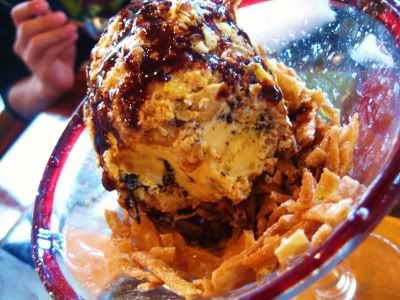 After my food coma nap, I wake up to find that Rob and Erica were here for Brian's birthday. Yay you two finally get to be on the blog. Now get out.
We went to Target to check out the post-Halloween sales which definitely didn't disappoint. Brian's found his costume for next year already. Or maybe just a winter cap.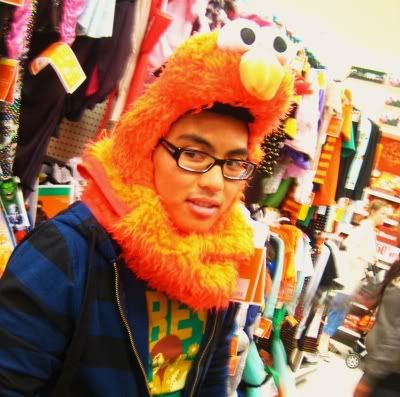 50%??
Say word!?!?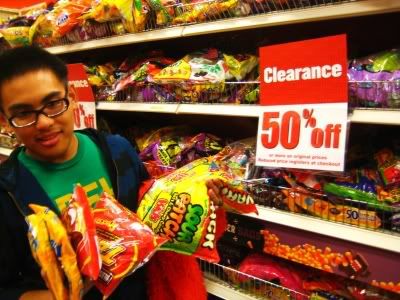 After Target, we went to the movies to watch
Zack and Miri Make a Porno
(which I highly recommend). We hit up the concession stand for some snacks.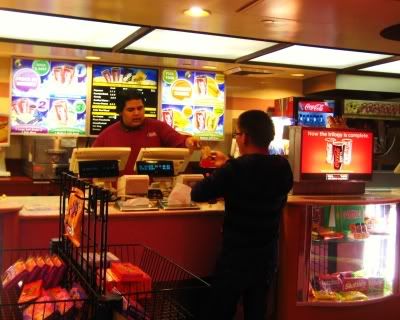 I also recommend the Kids Meal which comes with a small popcorn, small Icee, and fun-size candy. SWEET!
Sneakerfriends unite! ....
Against my better judgement, we went to Woodranch for dinner. I was still recovering from El Torrito and the popcorn didn't make me feel less full. Why so mad Brian?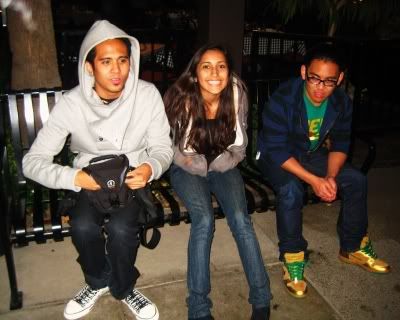 Erica's trying to take my picture...
I'm pretty sad I didn't have any room for this feast.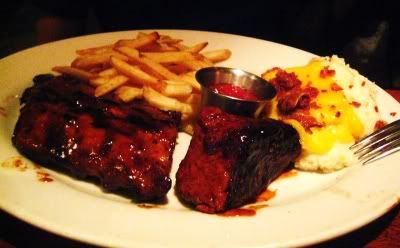 I went with a side of loaded mashed potatoes at least.
Erica won't make a good photographer, but at least she can cut the baby's food.
Another birthday treat for Fatty McFatterson.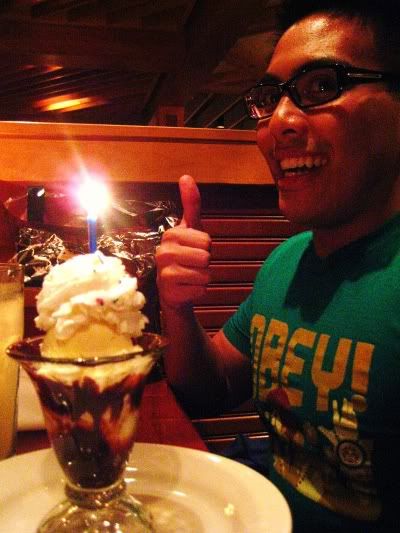 Some fun with the 5&A Dime staches. Erica's ready for a
siesta
.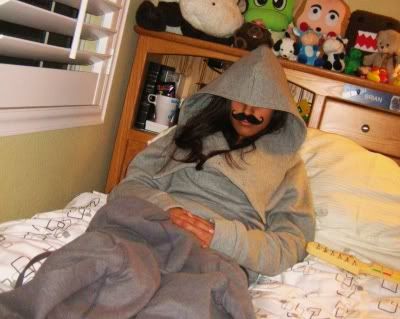 Rob's ready to be a creepy pedophile.
And Brian's ready for Halloween 2009. I can't believe you fit that thing...
Happy Birthday Brian. Sorry your gift order got cancelled. Make it up to you for Christmas!