This vegetarian thing ain't so hard. My mom and brother have gone pescatarian for Lent too, so she made caprese salad the other day. California style with avocado instead of basil along with mozzarella, tomato, kosher salt and coarse pepper. We just didn't have any basil around. You saw it here first!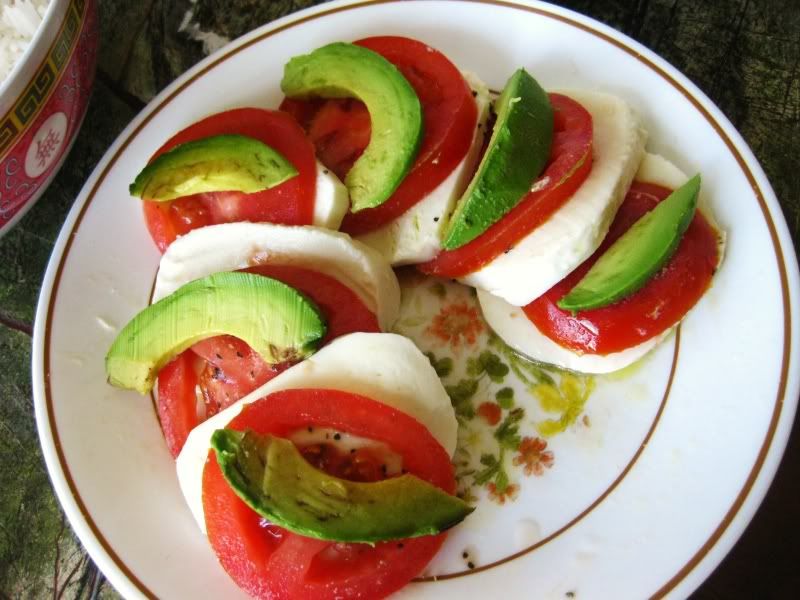 And the red bean and green tea cake roll from
Saturday's adventure
. I wish I got more of this.
Blogposts of the past 2 nights are coming!