On Monday after work I dropped by the Learn To Be office to kick it. Jinny's been in town for the past few weeks so she's maximizing the time to hang out with us since it's been a while. Got a game of chess with Cesar.
He won. But it was a close one.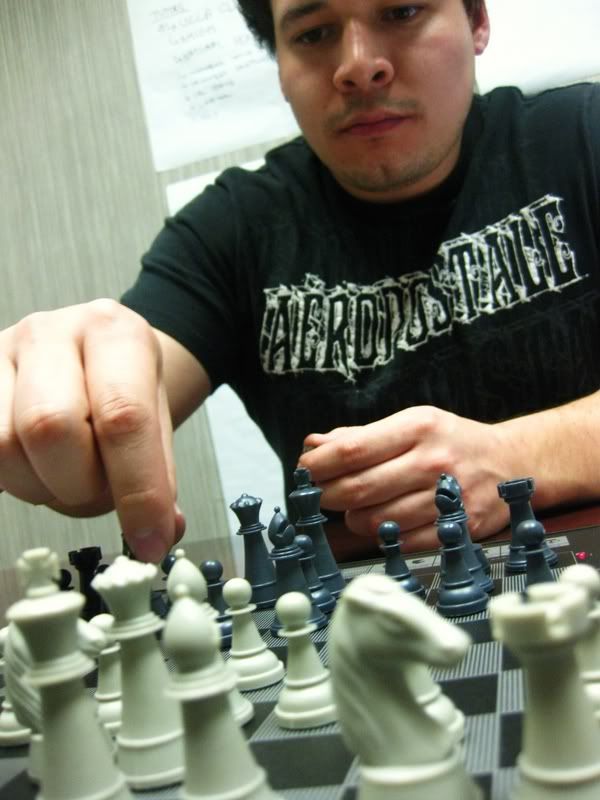 Mr. Chen is always a happy fellow. He stuck around for a bit reminiscing about the trouble Stephen and I used to cause back in elementary school.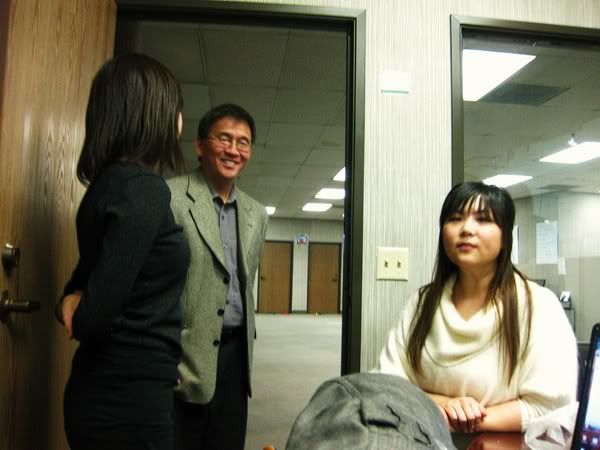 I feel kinda bad when I go out to eat with people because they have to adjust their plans to fit in my special diet for lent. Stephen recommended this Thai restaurant in Buena Park. Thai Nakorn.
Cesar & Juliana. Most of the night was spent recapping how drunk everyone was on Friday for
Eileen's birthday
. These two were definitely near the top of the list for "Most Drunk".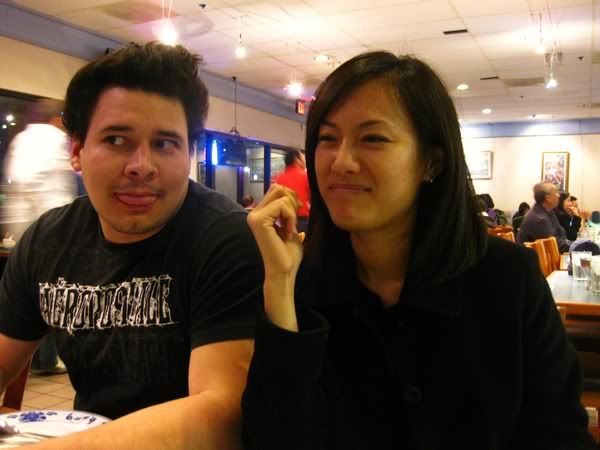 Jinny is so silly. In high school she pointed at the sky and said, "Hey it's an airplane!". It was a helicopter. HAHAHHAHAHHA.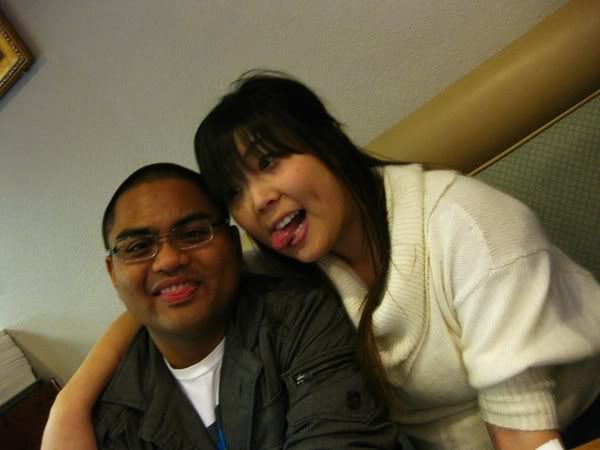 Stephen took care of all the ordering. He definitely picked out the good stuff. Fried fishcakes with a spicy peanut sauce. These were alright.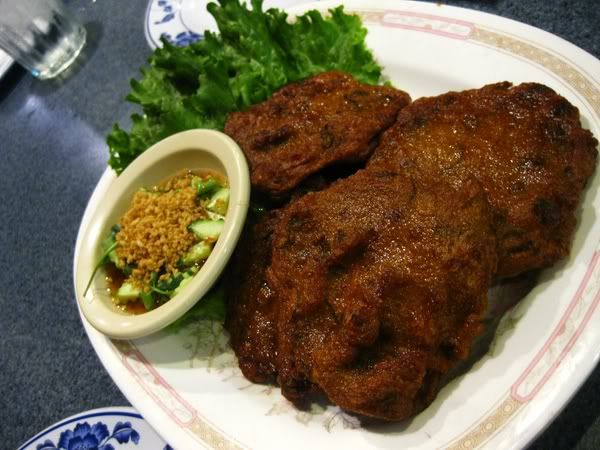 Some spicy ground beef and green onion combo.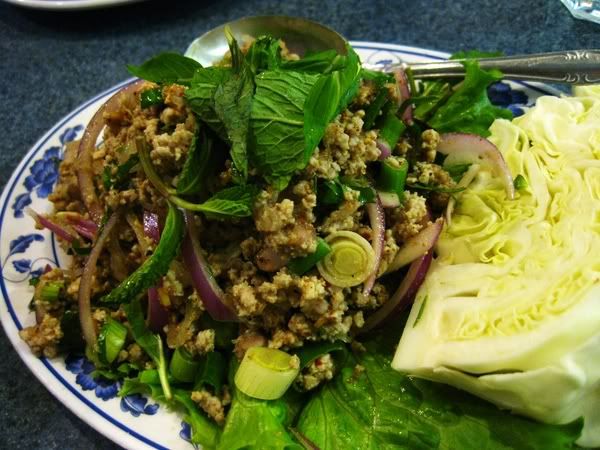 Ground beef cooked in scrambled eggs (I'm not sure what you call this).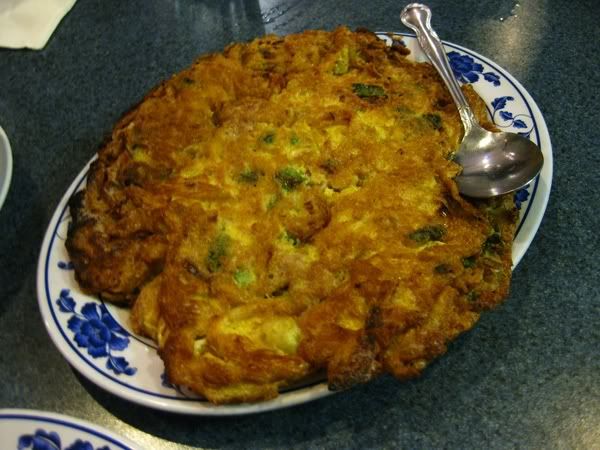 Garlic pork. This looked pretty good... :(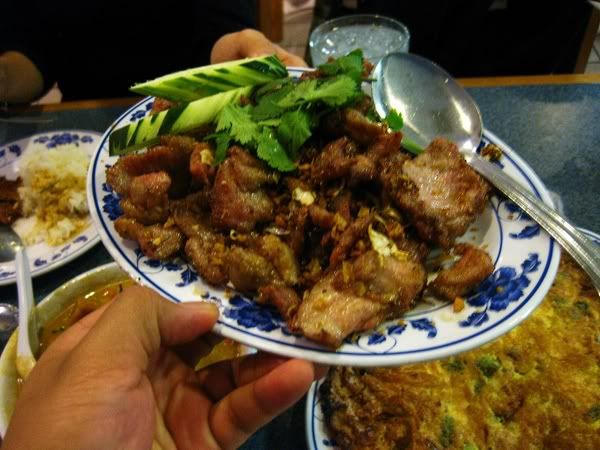 My favorite dish was this vegetarian curry. It had the perfect amount of spiciness and sweetness for my taste. It also came with plenty of tofu. Best served on top of a plate of rice. YES!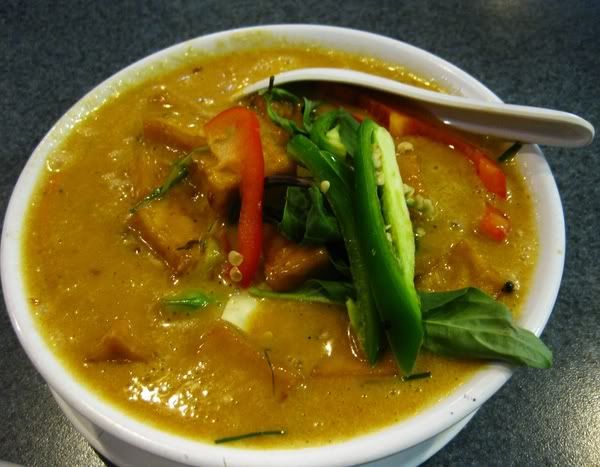 A feast fit for a king. Thanks again Stephen. Good times with old friends as usual.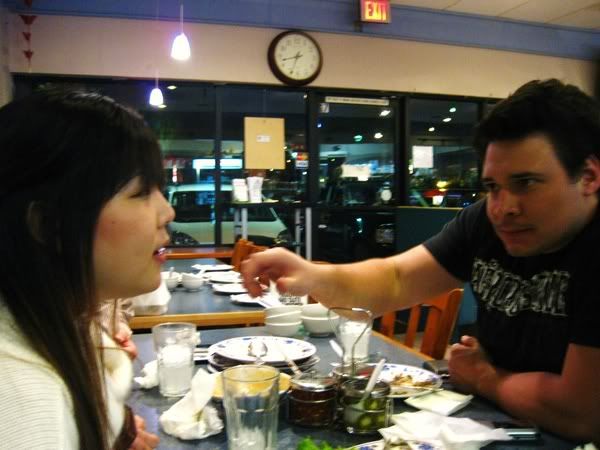 Jinny gave me the idea to take pictures of the food AFTER we finished it. I like this.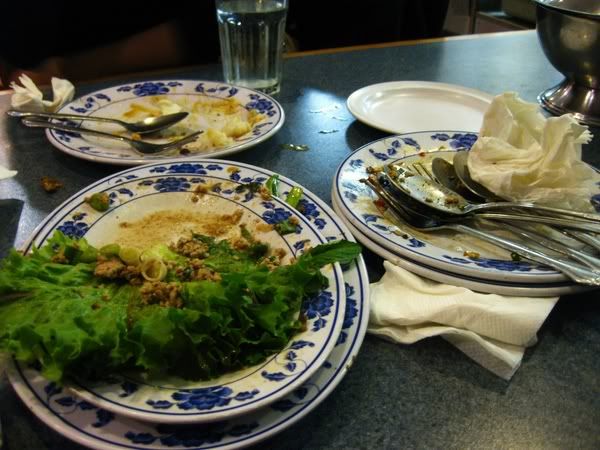 Our parents taught us to finish our food.
The crew: Stephen, Cesar, Juliana, Jinny, me.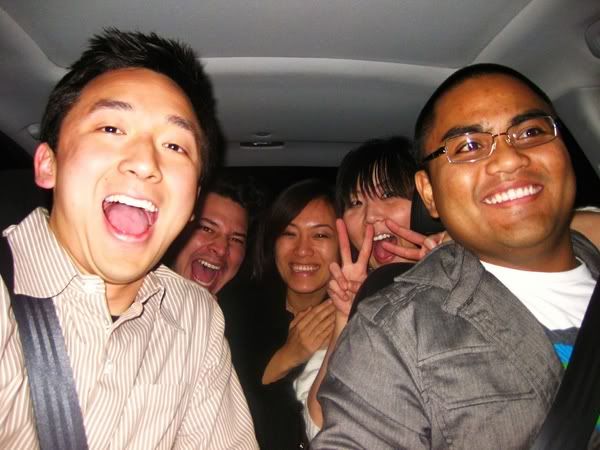 Then we went to Stephen's house to check out his new entertainment center and play some ping pong (sorry no pictures).
5 a day.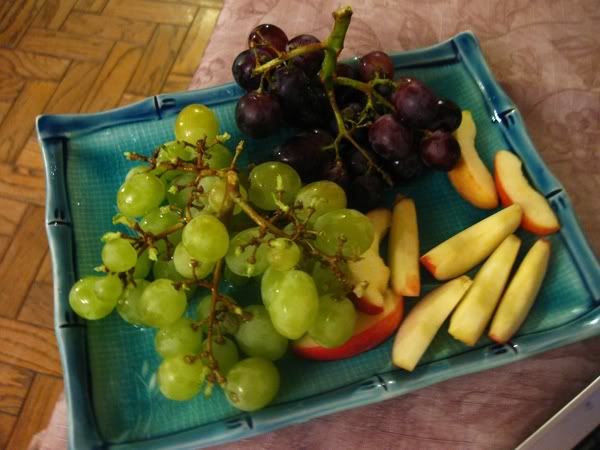 Cesar. Get a new battery already.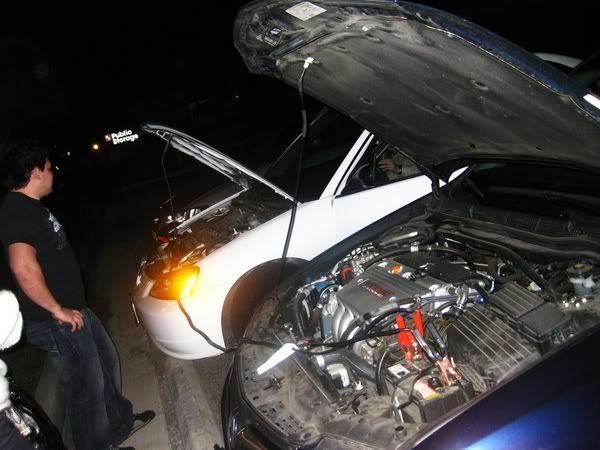 Stayed out pretty late doing a whole bunch of nothing. Hence my delay in the blogposts!