The
last time
I was at an Avnt/Grde party, I was a pussy and really didn't come through on the party. Had to come correct this time.
Last night
AVNT/GRDE
,
Alphanumeric
,
Lovewright Co.
, and Muse97 hosted an event at Proof Bar in Santa Ana. A lot of groups came through which made for a packed house early. Alpha/Lovewright crew, Mindzalike, SD, Temecula, OC, and LA. Damn. The line was pretty long throughout the night. Overall I had a great time but wished I had more time to talk with some of the homies.
Guilan (Guil and Gian). I've been seeing these guys often in the past month. Thanks for taking pictures Guily.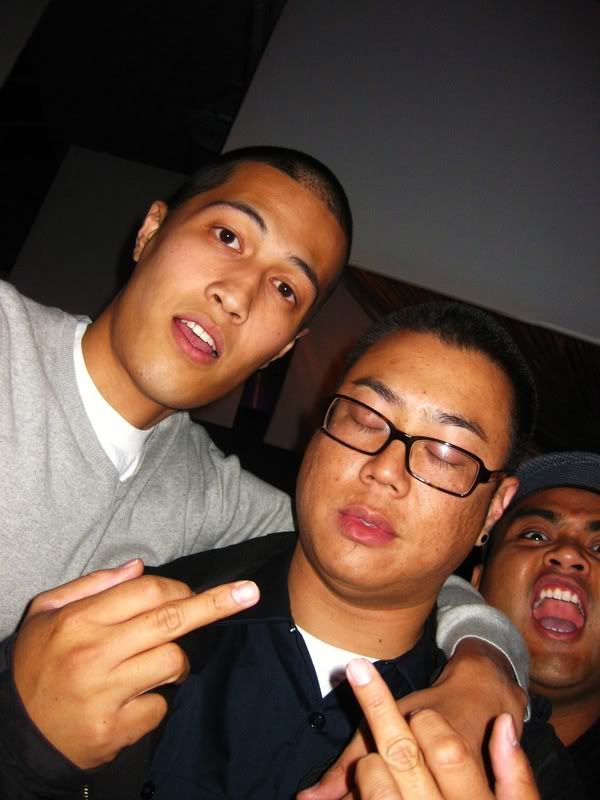 Cha and Fels! Is that for me?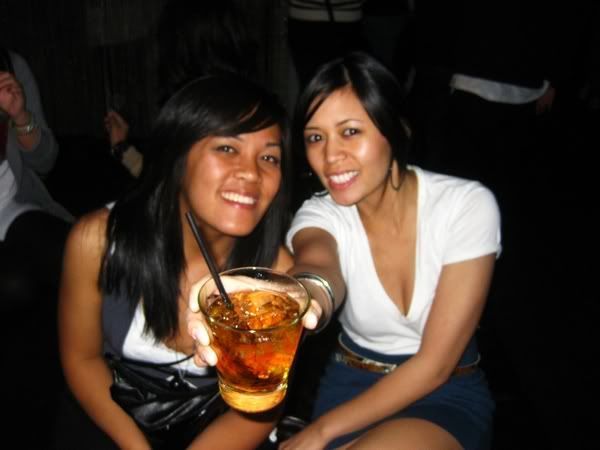 Julian
(Mindzalike)... EAT BREAD!
Gerald (Navy Seals), Vince (Mindzalike), and Cindy (
AVNT/GRDE
).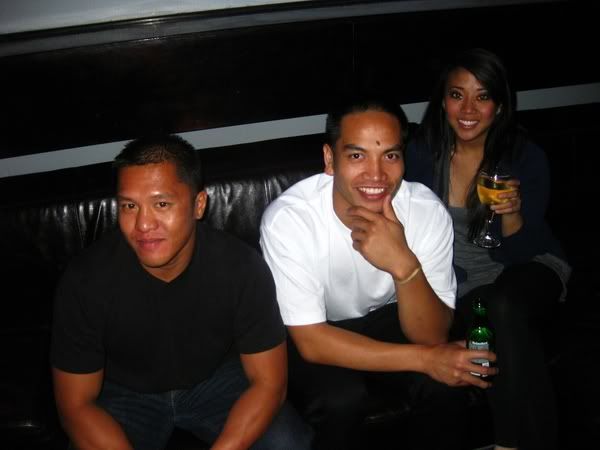 Felly with the double fist action!
"LET ME DJ!"
Some of Guil's homies from Temecula.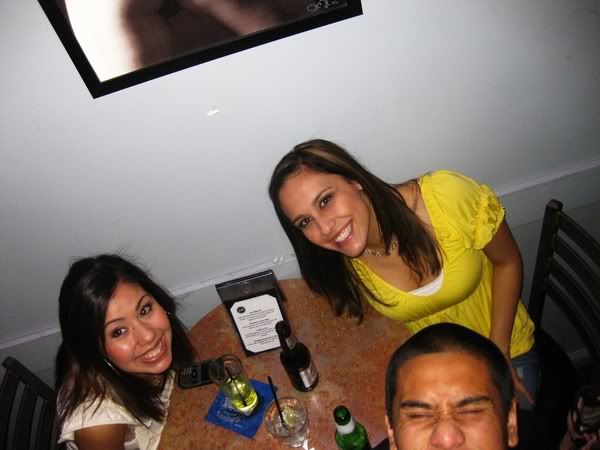 You mad Vince?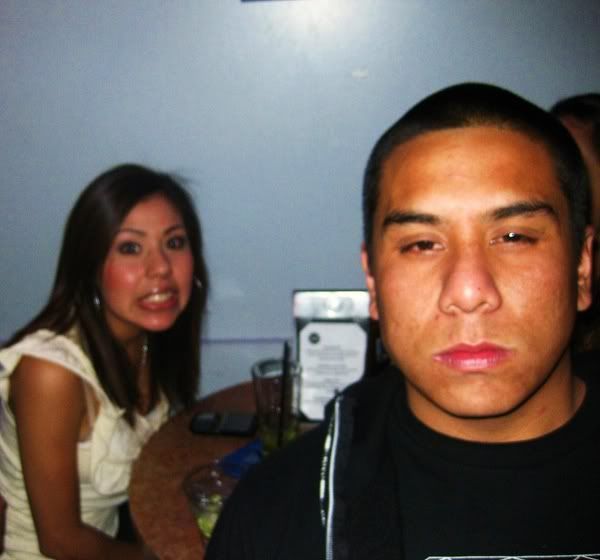 The homies Dominic (
Royal Revelation
) and the Hamburglar.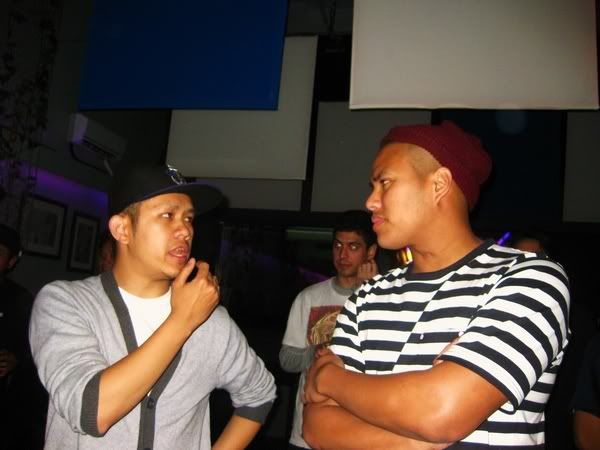 Josie with the self-niptwists. OKAY?!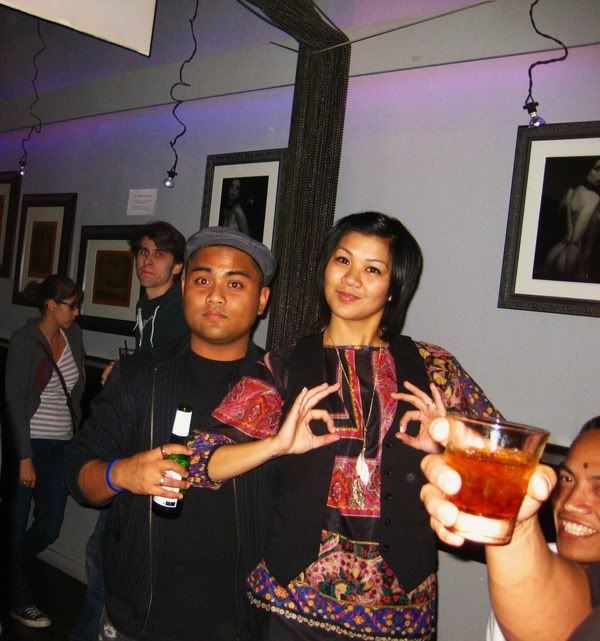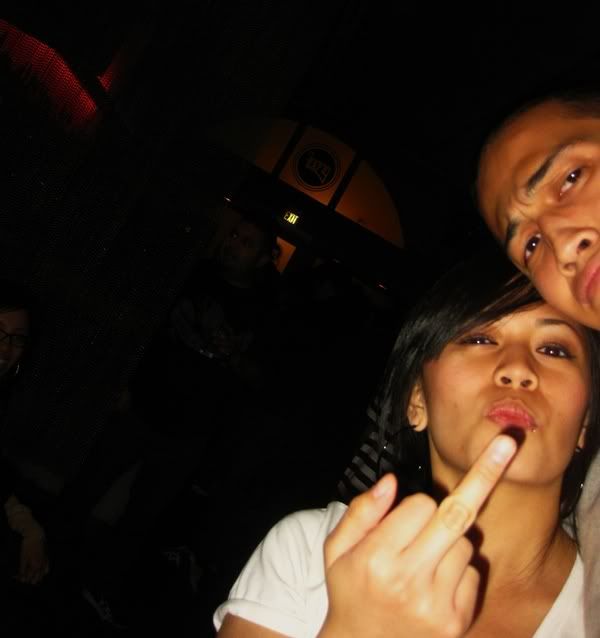 Garvin (
5&A Dime
) and Joey. Garvin is the lead editor of the
5Dtv episodes
. Great work on each of the videos.
I don't think Joe realizes that his titty is getting cupped.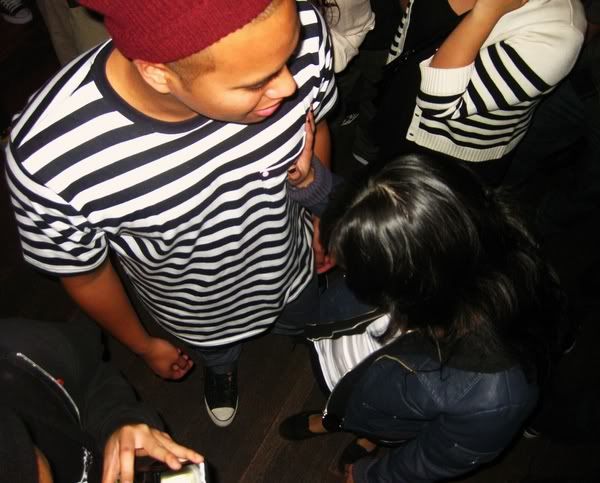 Proof was crackin. And it was only 11pm!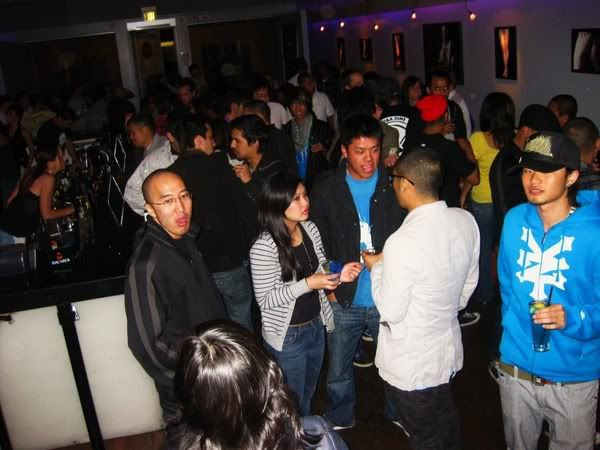 Gee-mo.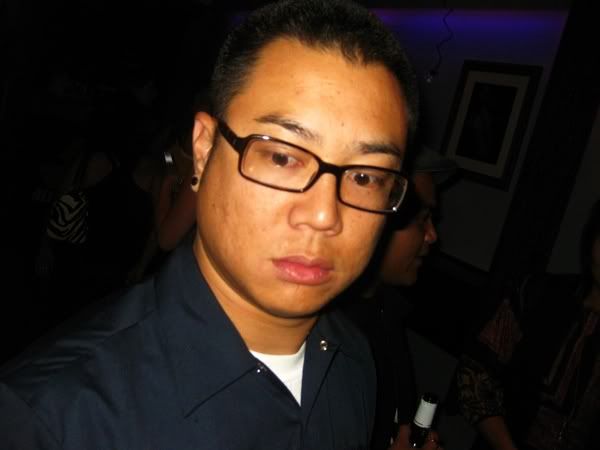 Two-thirds of the masterminds of
AVNT/GRDE
: Jabar and Joe. BFFs for life!! YAY!
Profile
(
The Upstarts
) had the opening set. Good sh*t as usual.
Fel, Michelle, Cindy, Rose, Cha.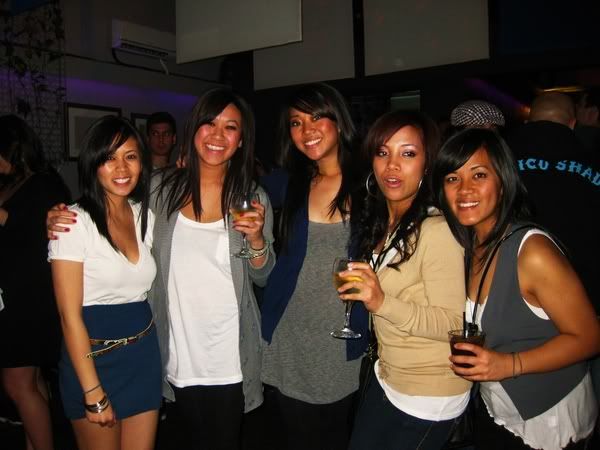 Thanks for the beer Guil.
Well how's this for random. Max and Jordan wanted to meet up while Jordan was in town for spring break from Chicago. I haven't seen these guys since high school graduation. Known them since 4th grade. That's history.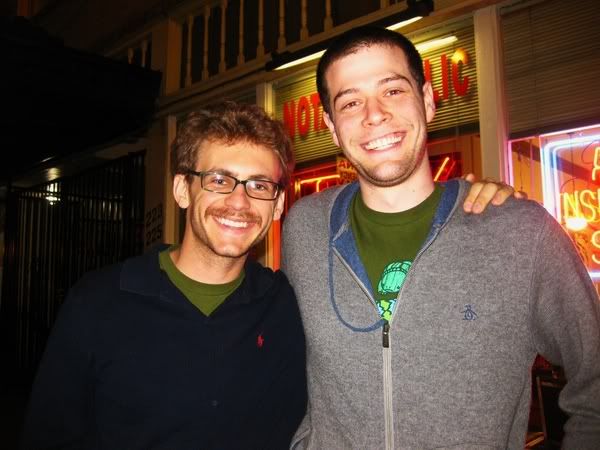 Max, Stephen, Bruce, Jordan, and Jasmine. Thanks for coming through! Sorry for the long wait. We got to reminisce of some old elementary school and high school moments. I still got my tiki.
Terry, Josie, Jenn.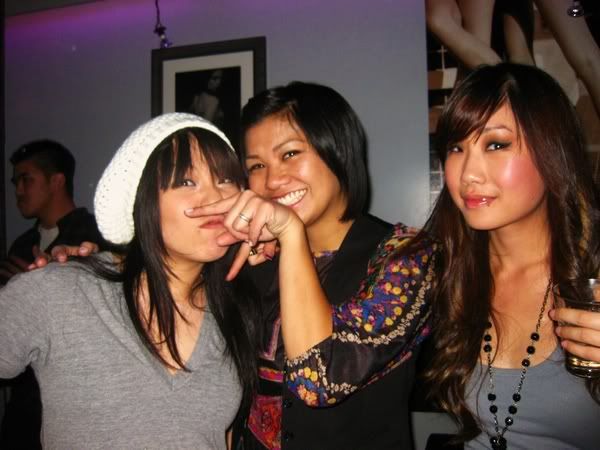 Jenn got soo drunk!
Toe-Knee, Melissa R, James, and Stacy made the trip from L.A. to support. Melissa ARRRR.
Family! Sheryl and Jaymee! Some of the few people that are allowed to call me Jon-Jon.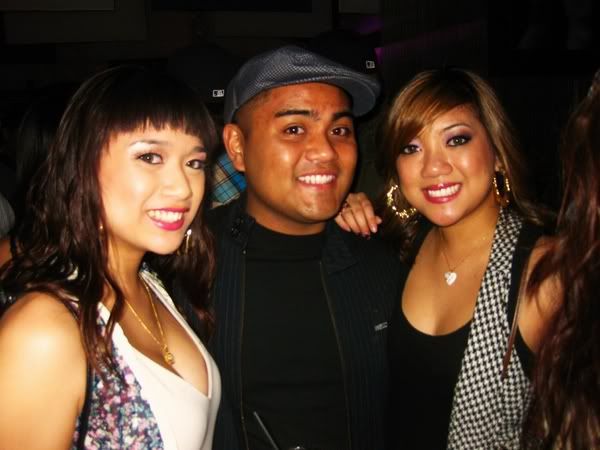 TAA x SAA.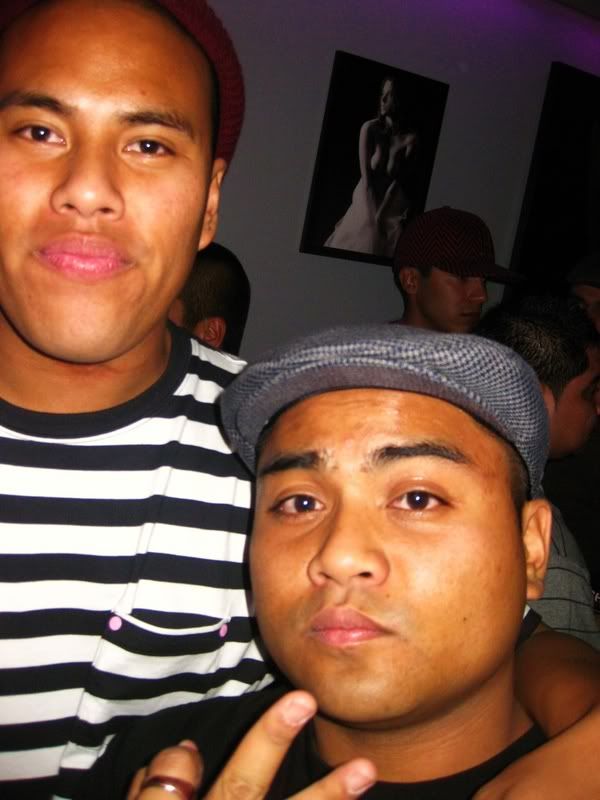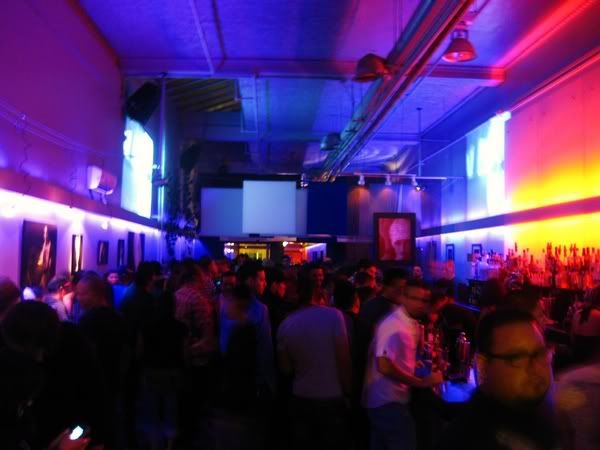 Canyon High School Reunion. Jackie was randomly in the house too! I think I've known her since first grade.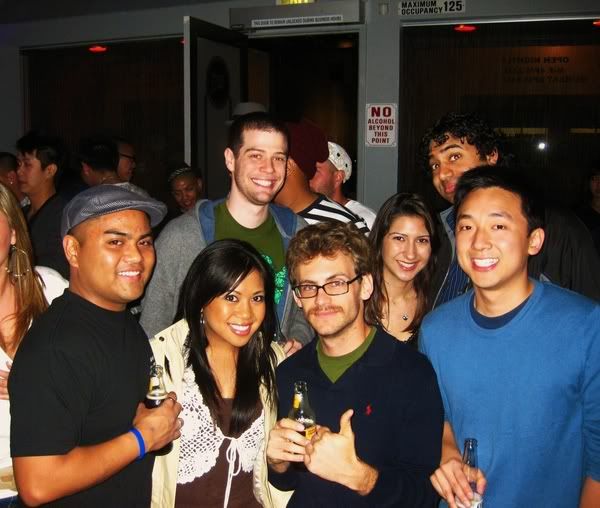 Gio (
AVNT/GRDE
) was the host of the night. Great turnout man. Who is this though? She looks like she needs some water homie.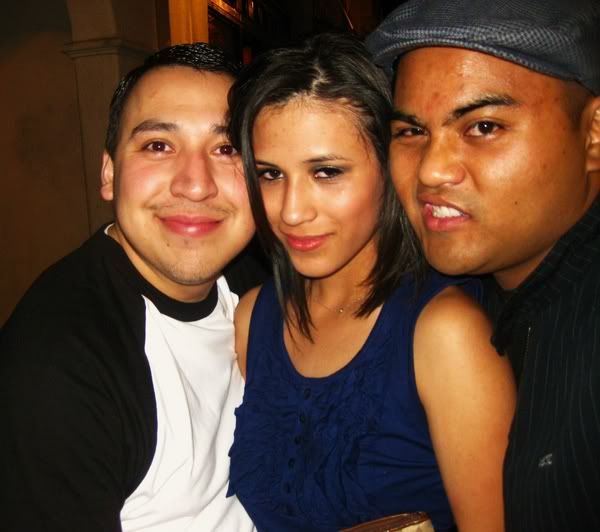 Mark aka Chauchy, Derrick, and Mark (family).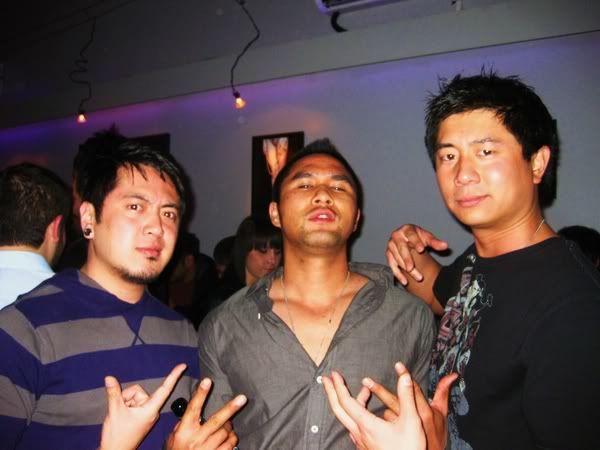 Proof is right across the street from
AVNT/GRDE
. Postin' up outside.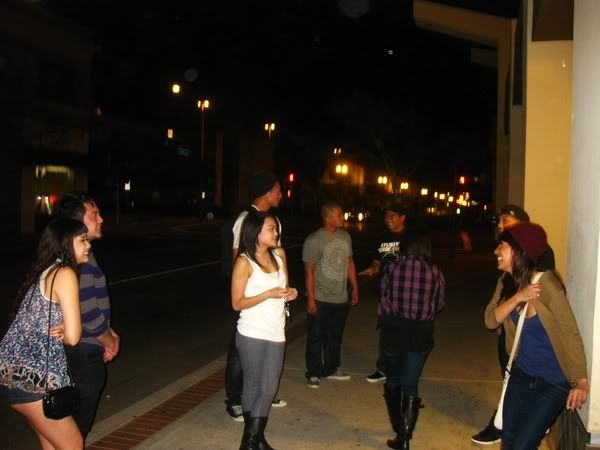 Chauchy and Angelo just jerkin' around.
Then I headed home with some guests. SLUMBER PARTY #2! Not much of a party though. We popped in Zoolander and just passed out. Hope y'all kept it clean yo... I'm not sure why they're so freaking excited in this picture.
The next morning we got breakfast at Denny's.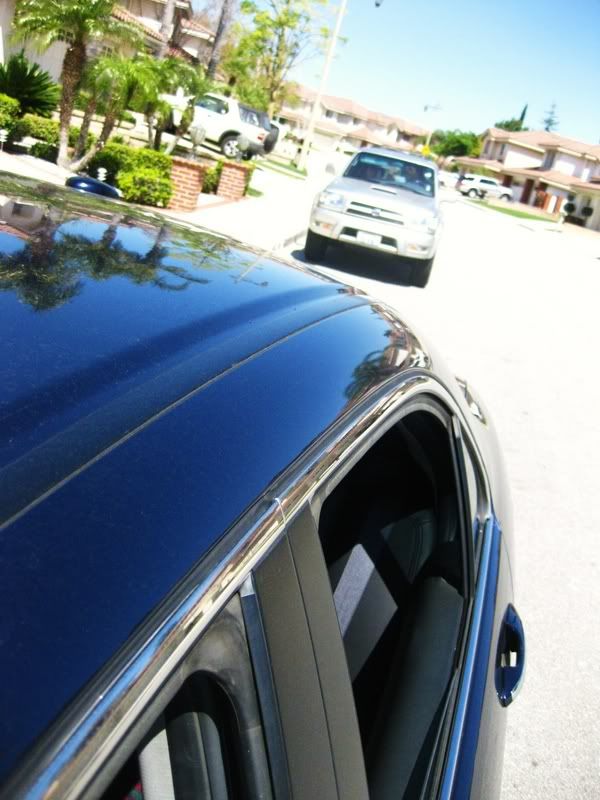 OJ.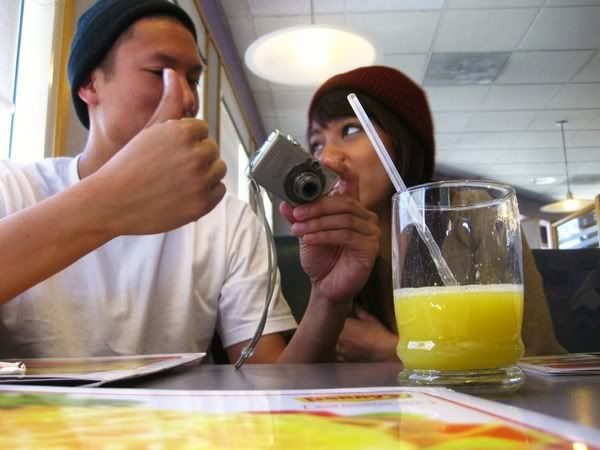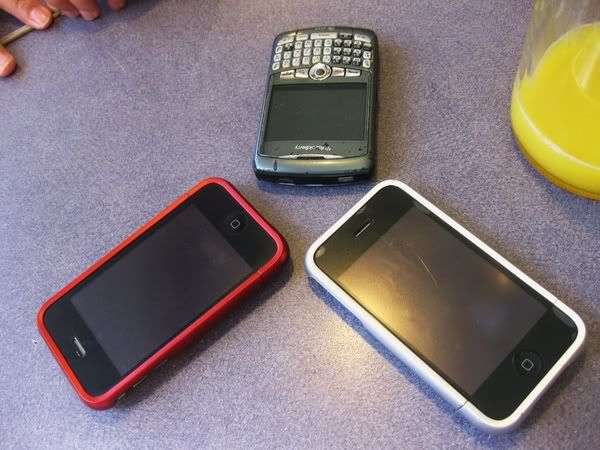 The standard: candid status.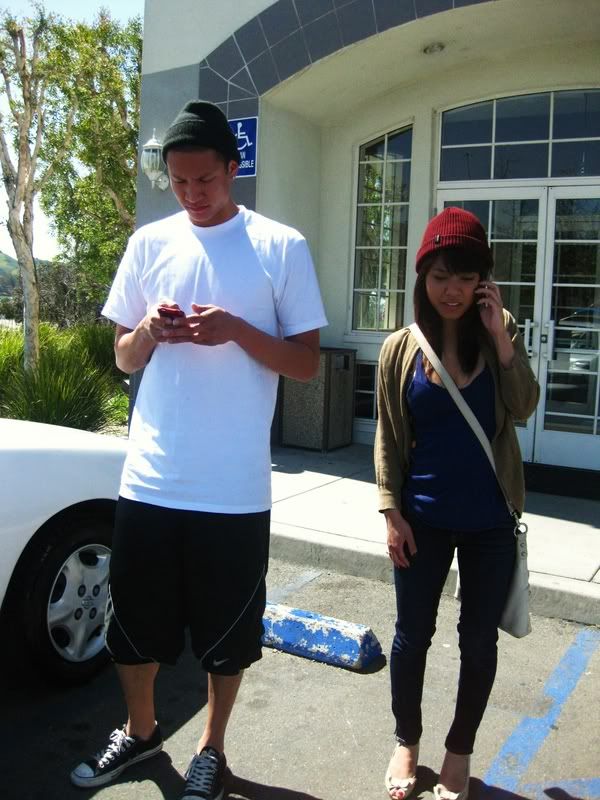 Visitors always welcome.