Yea it was a crazy weekend. Los Angeles Friday and Saturday. Back in Anaheim for about 2 hours. And then down to San Diego Saturday night and back home Sunday evening. But every where I went it was tons of fun.
On Friday, Stephen, Bryan and I headed up to LA to Cinespace to meet up with some of TASA/Formosa (I really don't have a nickname for these guys) group for some event up there. Some special guests that were supposed to appear were Kid from Kid 'n Play, and Dante Basco (aka "Rufio" from
Hook
, hence the blog title). I didn't see either of these guys, but we really just went to hang out and also celebrate Alice's 21st birthday.
The first round (Jagerbombs) was on Bryan. Thanks 2.0.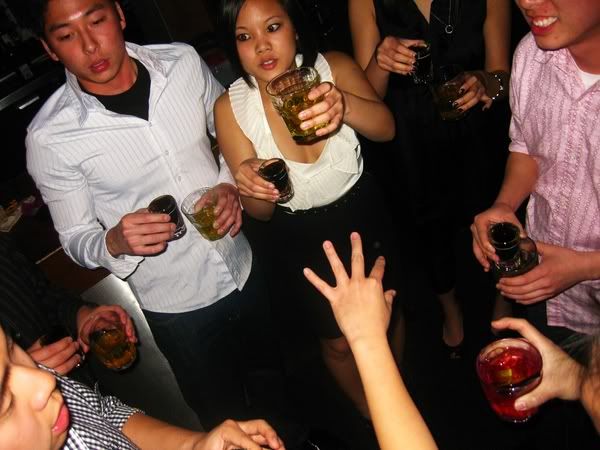 Tripod. Stephen, Bryan, myself.
I also brought my friend James from UCSD (Campsnoopy till we die) who is currently at pharm school at USC. It was good catching up and hanging out with this dude. It's been awhile. His friend told him to look for a cute girl named Debbie at Cinespace. So James and I thought it would be a fun game to just approach anyone and everyone and ask if she was "Debbie". We were waiting at the bar and I spied this girl from the corner of my eye. "James, go talk to her dude. She's just standing there by herself." He moves in and I just hear him laugh. It was Debbie. I've got a knack for things sometimes... But now we had no game to play (BOO). James and Debbie.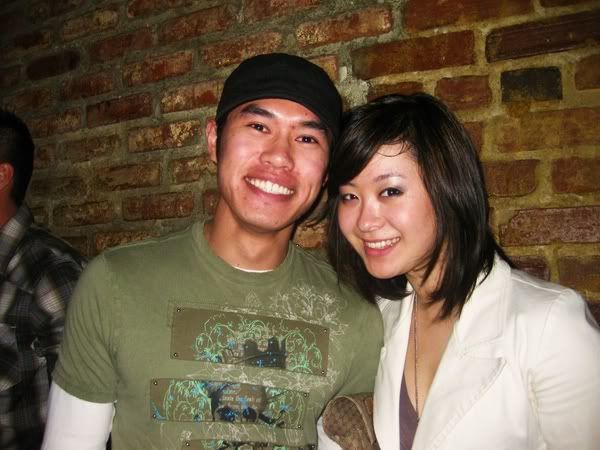 I floated around a lot. Going from area to area just talking with some of the people from Eileen's birthday (Ryan, Eileen, Diana, Alex...). The dance floor was kinda bumpin.. maybe I just wasn't into it.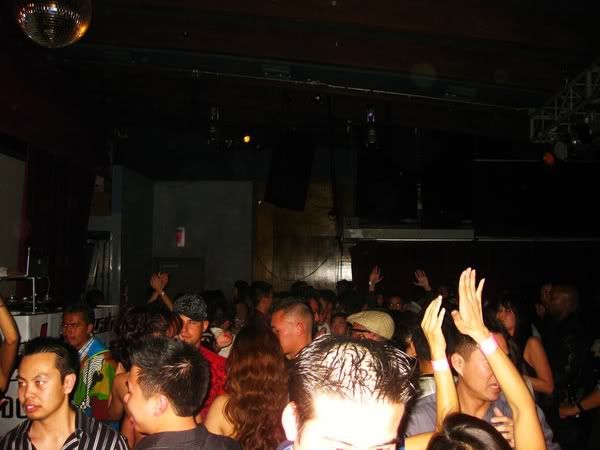 Busted a few moves with the birthday girl. Is that the face I always make? Slap me if you see me do that again...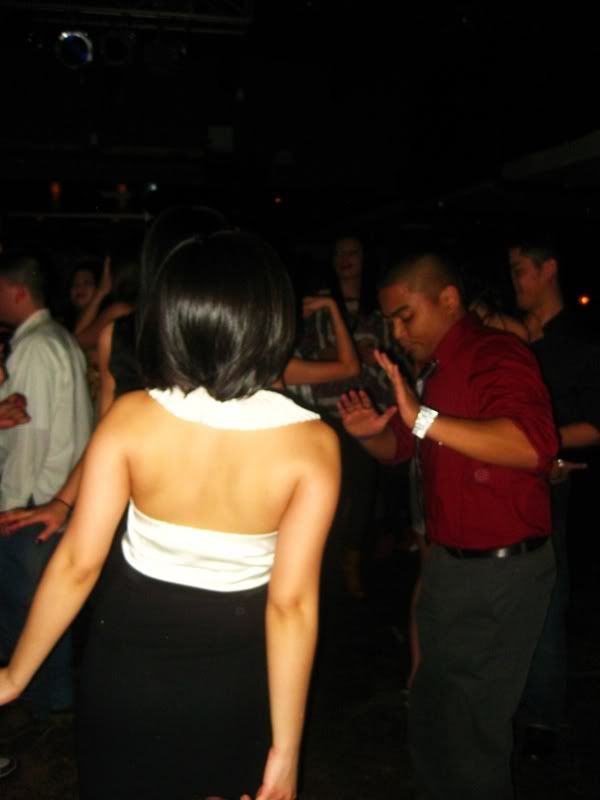 Jacob approved of the night!
Alex once again. F*ck this guy. I love you. (Huh?)
"HEY LET'S TAKE A THAILAND PICTURE!" - Stephen. James is 100% Thai, Stephen is 50% "Thai". I'm 100% not.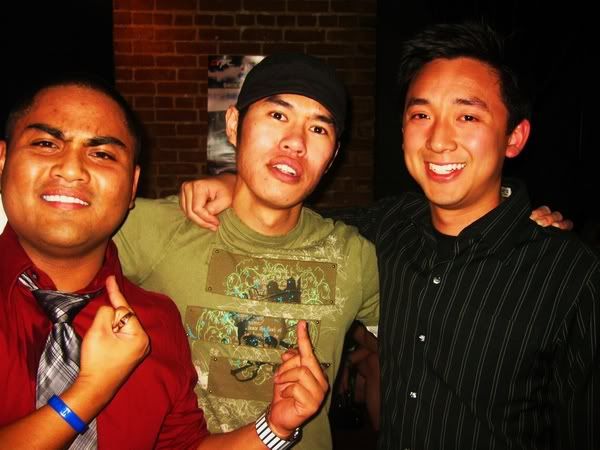 We decide to leave. The spot wasn't as hot as we'd hoped. We all still had fun. Alice and her two friends from TAF: Steven and Tina.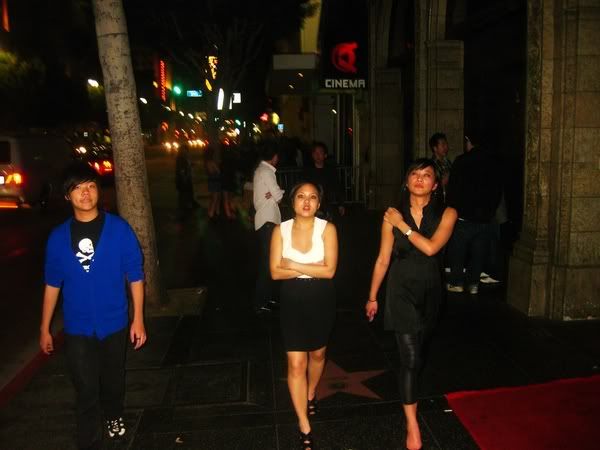 We drove down a few blocks for some Thai Patio which Stephen and I were craving all night.
TK
was nowhere to be seen, but was across the street at another spot. One day we'll meet up here again haha. I ordered the tofu and curry which was superb.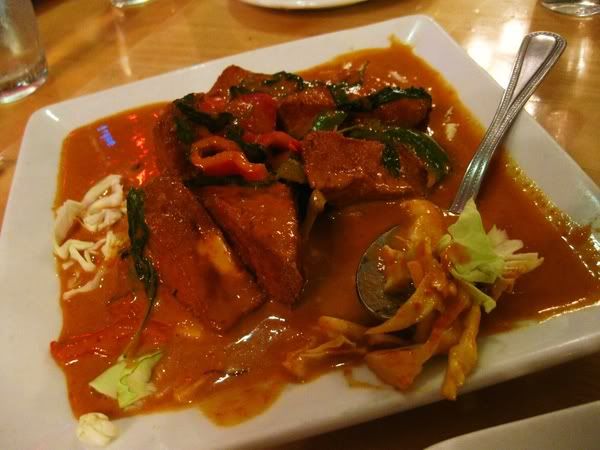 Alice and 2.0. She left the next morning back to Syracuse. Hope you had a great time in Cali! We'll see you for the party in the summer.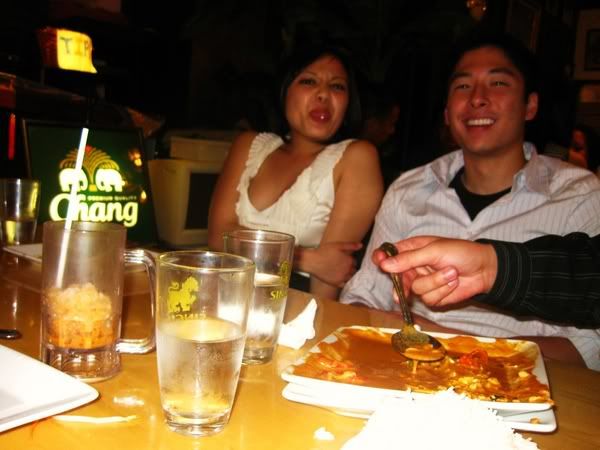 We went back to Jon's place where he was kind enough to let us crash the night. The club was a bust, but spending time with friends is never a waste. I passed out. I was craving sleep and had a long day ahead...