Last night the
Hellz Bellz
crew along with Lovemade and Stussy put together an event held at the Ecco Ultra Lounge in L.A. for the new Hellz Bellz x Stussy collaboration: Ladies First. It was pretty much a last minute decision on my part to check it out after Gian told me he was on his way with Josie, Klev and Judy from San Diego. Little did I know that they wouldn't be the only ones coming up...
I got there early and met up with Gian, Josie, Klev and Judy. Patiently waited and Mink got us in no problem. I got to finally meet up with my buddy Emily (Sneakerplay, Fatlace SF, Evil Monito). Yes we met over the internet, but she's cool as hell. We met once in SF last year and we've been trying to meet up at the industry parties but it never worked out. Reunited! She had to stoop down to my height for this picture. She's super tall.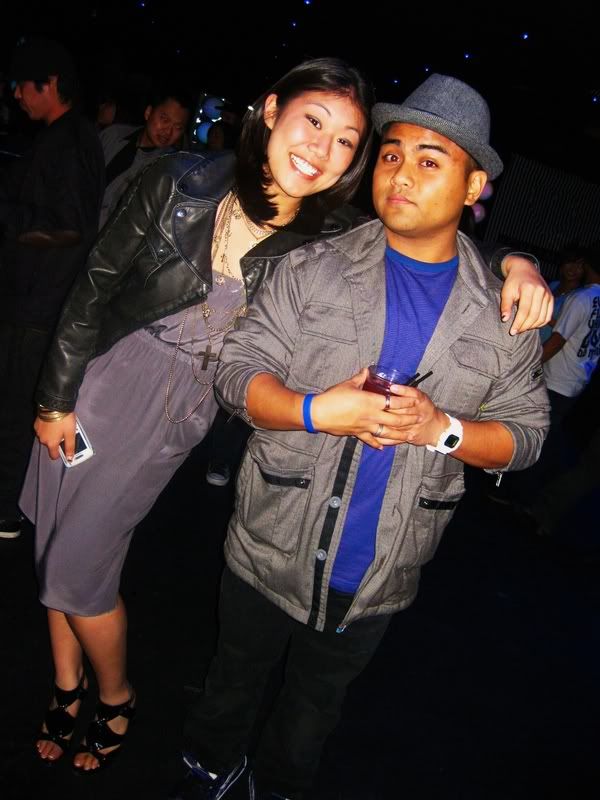 Here's her homie Jason who works on the set of
For the Love of Ray J
and a few other reality shows. He says the best way to get your own reality show is to be crazy. Plain and simple.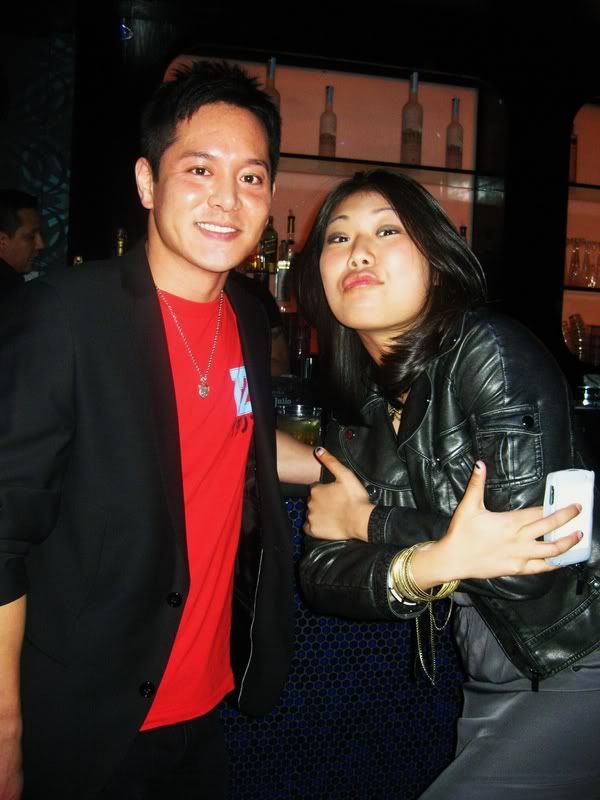 Also ran into Jenn (what's that #9?) who went to school with me at UCSD. Totally random, but good seeing you!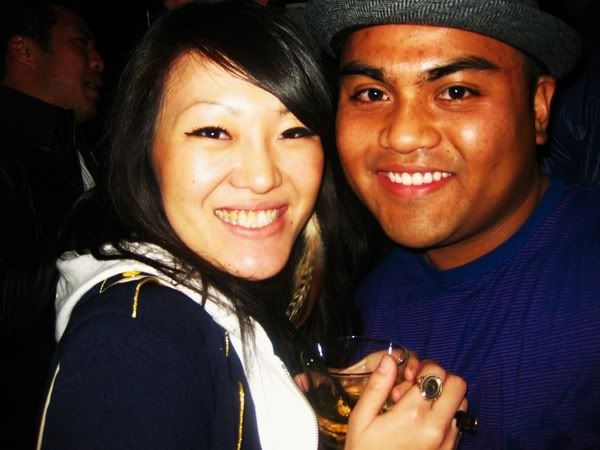 And another Triton alum.
So. Super. Sam.
(Made Jewlery). When are we gonna go bodyboarding again?! UCSD was reppin' in LA.
Two lovely ladies of Hellz: Emily & Mink.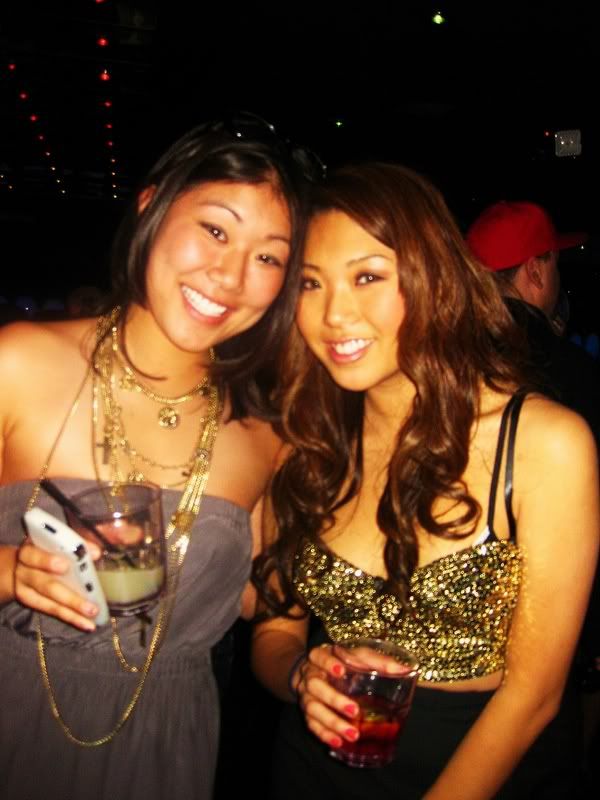 As the night progressed, more SD heads were showing up... I spy Fels &
Julz
.
Terry (
Bumsville
) & Jenn (
jenn says
).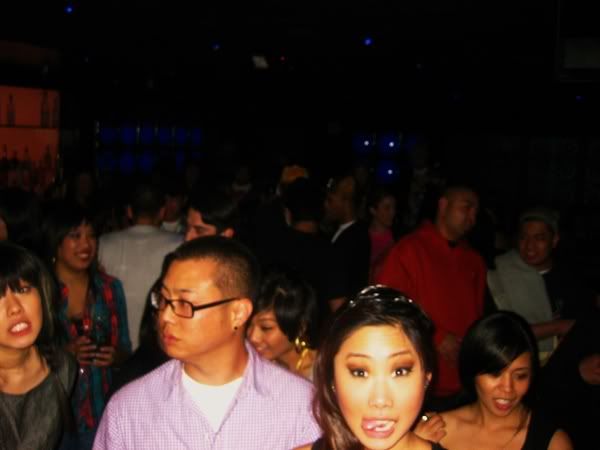 Jay (
5&A Dime
) & Mikey?! (
its mikey
)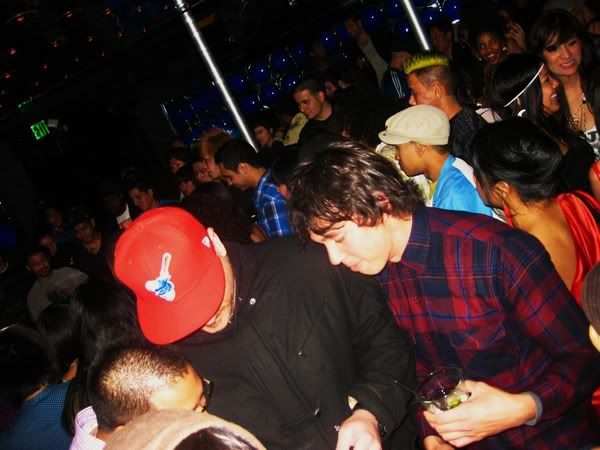 AWWWWWW SH*TTTTTT! SD just invaded LA.
Toe-Knee (Wildboyz, Victory) got to work quick with the standard Goose pours. Jenn.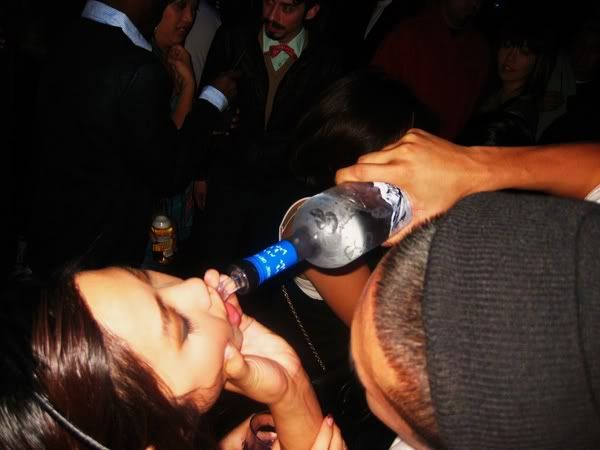 Felicia. Damn TK, you gotta pinch their cheeks like that?! She looks like she's gonna drown.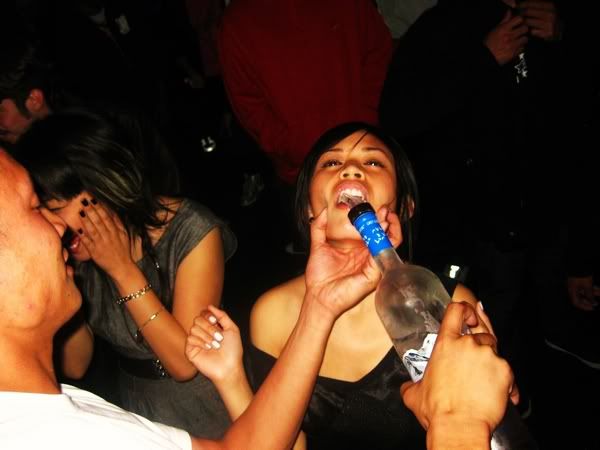 Guil & Annabelle. Can't believe it's almost been a year since I've met these two. Guil took the time to break away from his new xbox 360 to come out.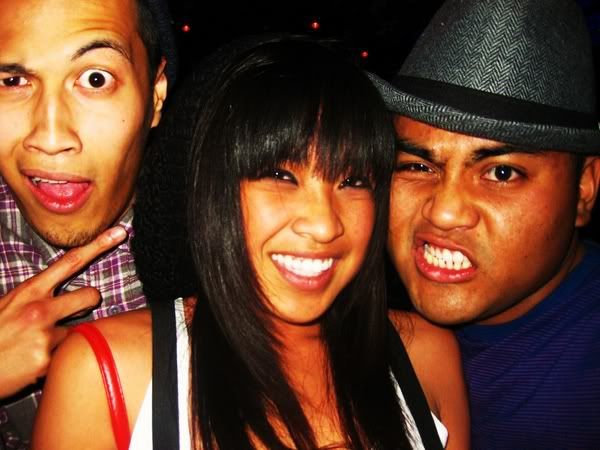 Jenn lovin' LA scene. Thanks for the drink!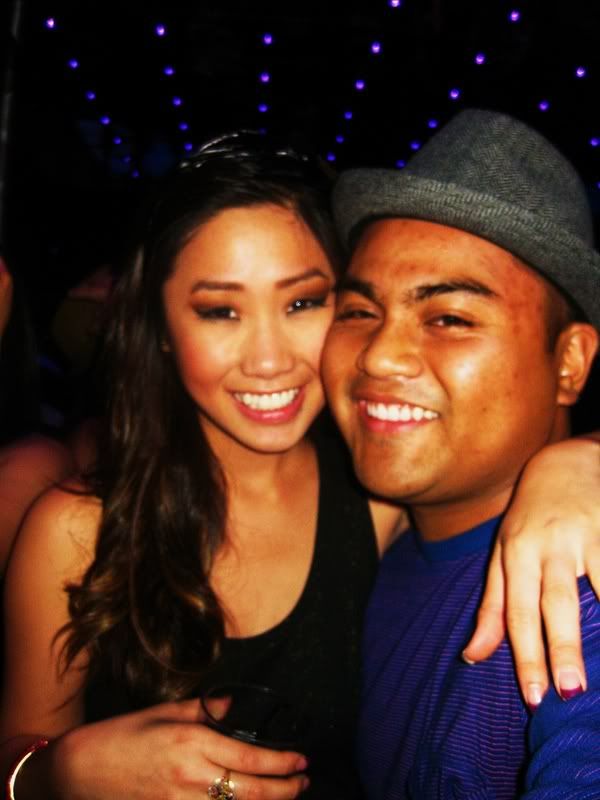 Sammie, TK, Loraine, Antoinette. UFX!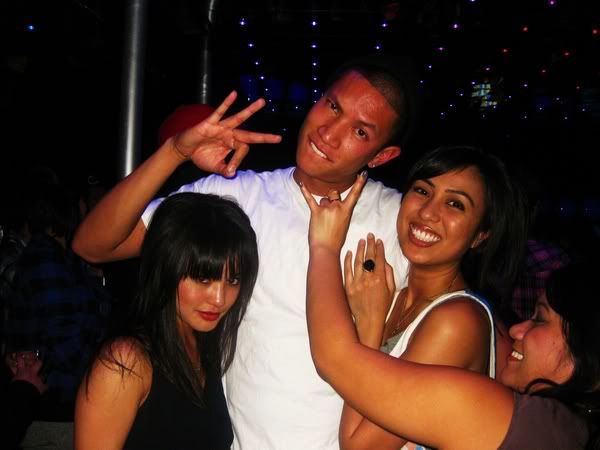 Had to get pictures with the early crew (aka Klev's car). Josieeeeeee. She got the purple memo.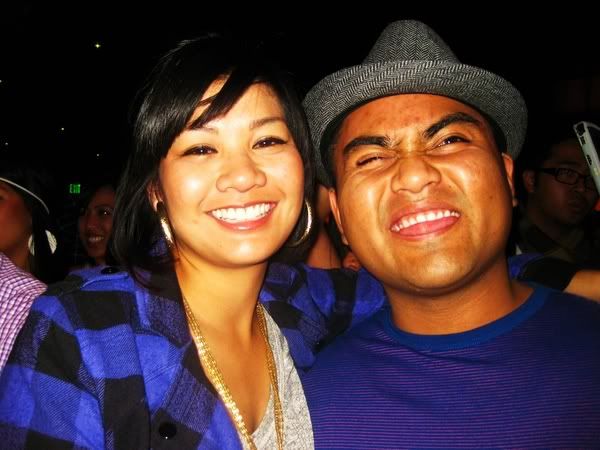 Klev and Judy. Klev's dropppin' weight. No more Double XLs for him.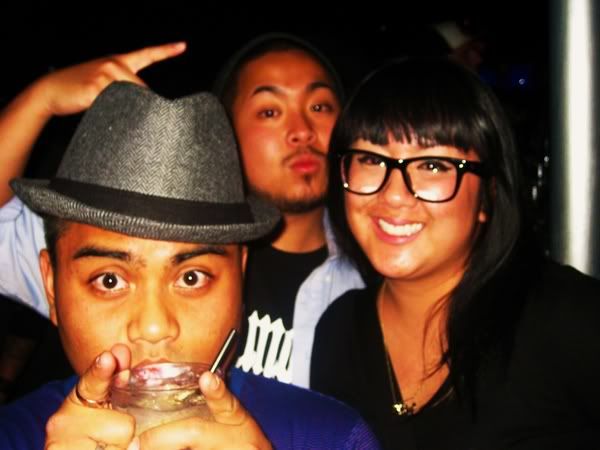 Big Gee. And Annabelle CREEPIN' in the pic. Hah.
Annabelle, Terry, Jenn. I love these girls.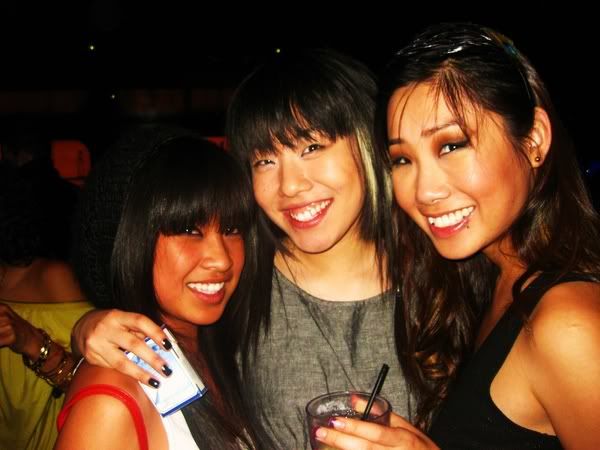 Shoe circle? Jenn rockin' her new heels from
Saturday
. Let's break those maneaters in.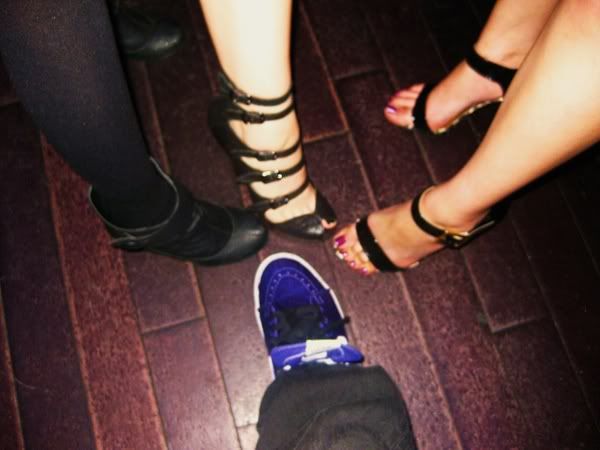 Jigga Jay (
5&A Dime
). Seriously. Where would I be without this guy?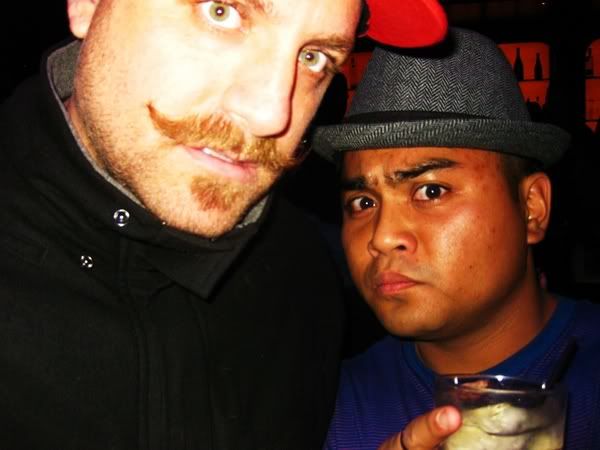 Bam & Lanie's homies: Mike and Nova. Nova went to UCSD too! But she'd rather not have me disclose her graduation date haha.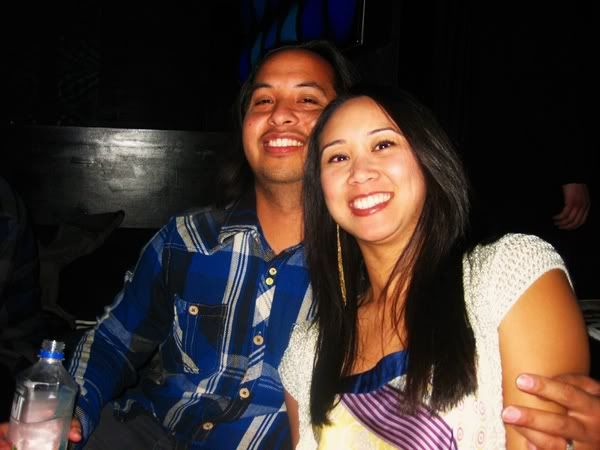 Mindzalike DJ Julz. Dude has gigs lined up for the next month! Congrats.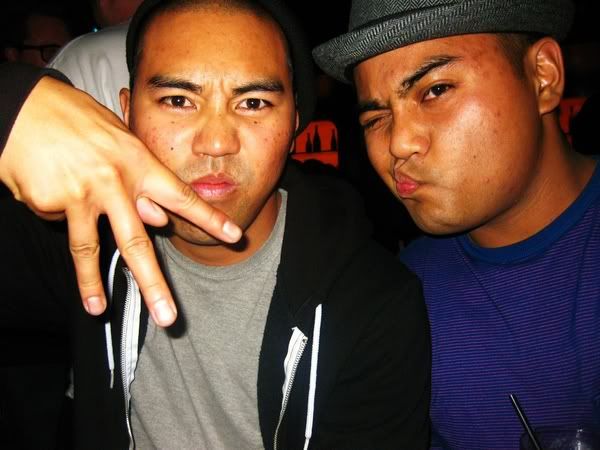 Mink & Jino (
Hellz Bellz
).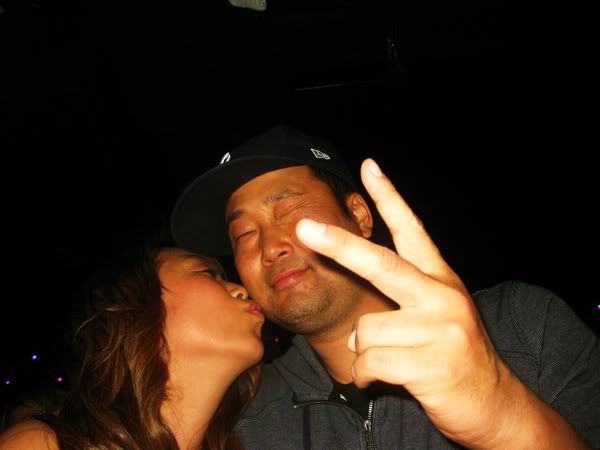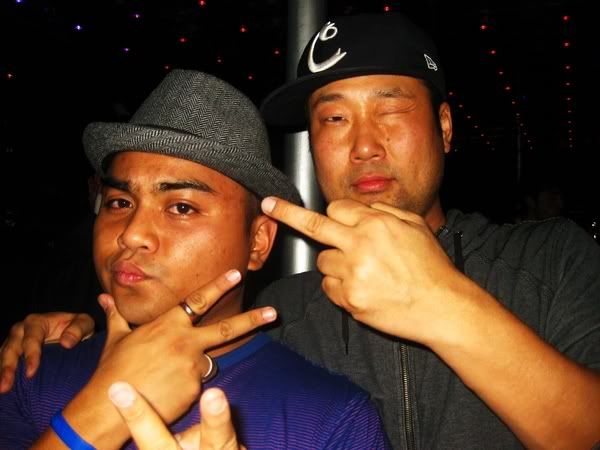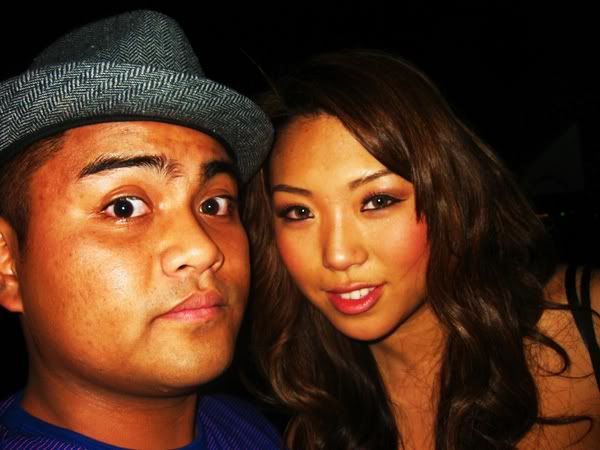 Mindzalike
DJ Mark Marcelo
. Have you checked out
The After-Party: Bedroom Jams
? Some classic baby making music from the 90s. Mark Marcelo is reppin' MA in Los Angeles so be sure to check his sets out too.
Damn this looks a little homo... Posted!
April and Kim... What happened here Guil?
Man did someone rob you or what? I bought you a birthday drink. WHERE'S MINE?!
TK & Melissa R makin' love in the club again...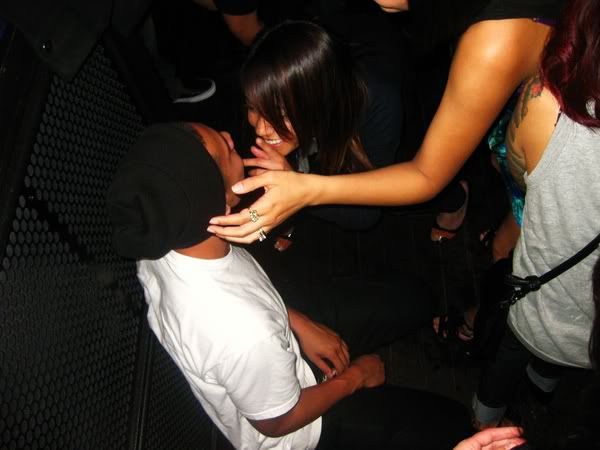 Hahahahah BUSTED!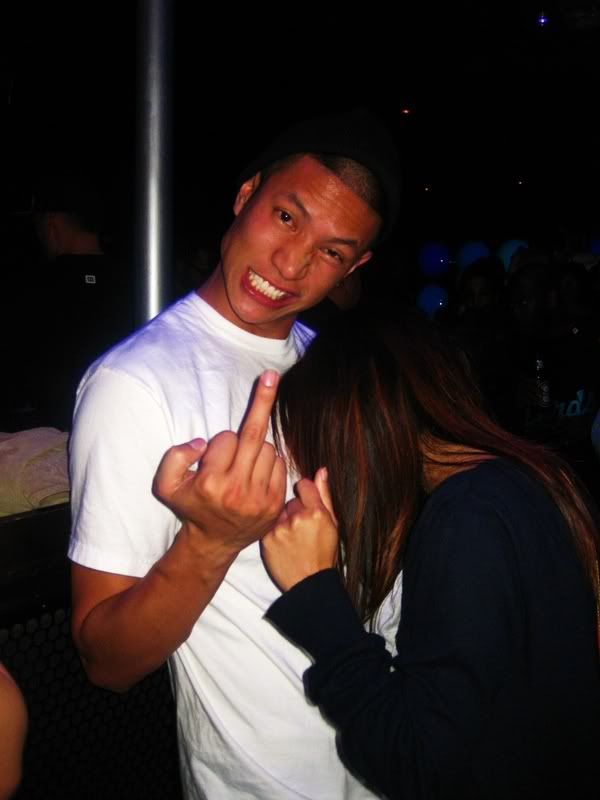 Lanie (
Hellz Bellz
) gettin downnnnn.
The creators of
Hellz Bellz
: Lanie and Bam. Congratulations on all the success!!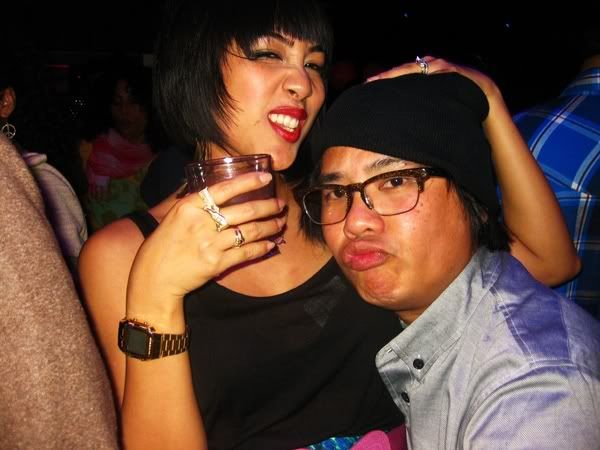 Damn Toe-Knee's really gettin' ready to make love now.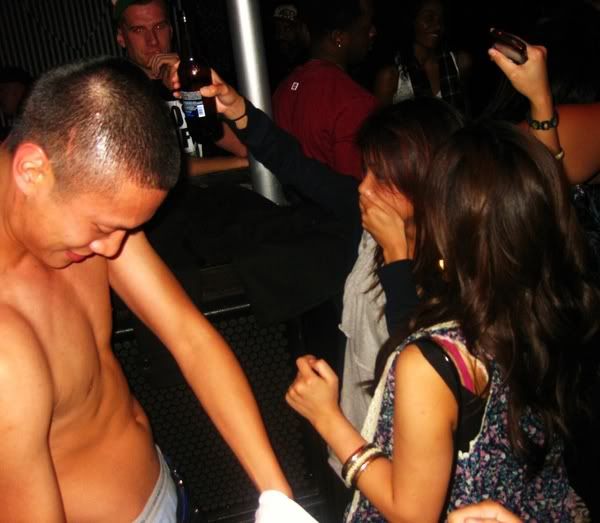 I pretty sure someone thought Guil was TK last night. Do you see the resemblance? The answer is yes.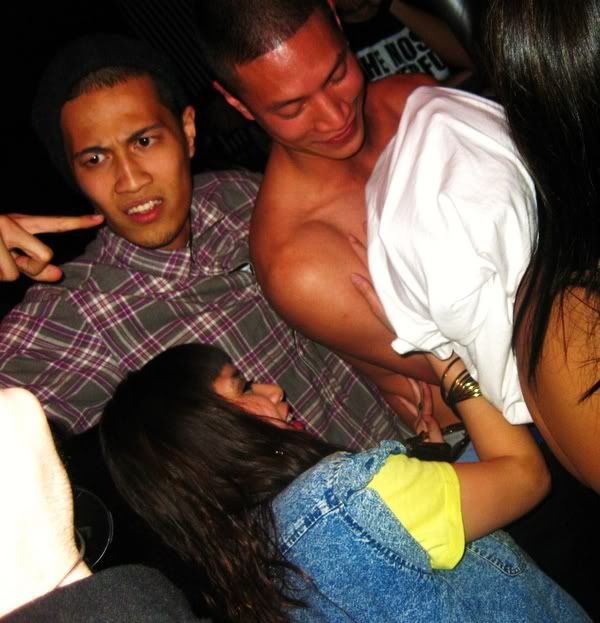 Scott (
One People Project
) and Terry getting their groove on.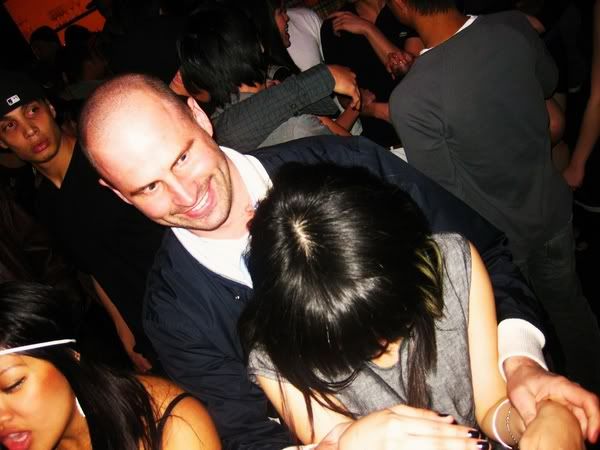 Flo & Juli (
Littlefoot
). That's the meanest looking grill I've ever seen.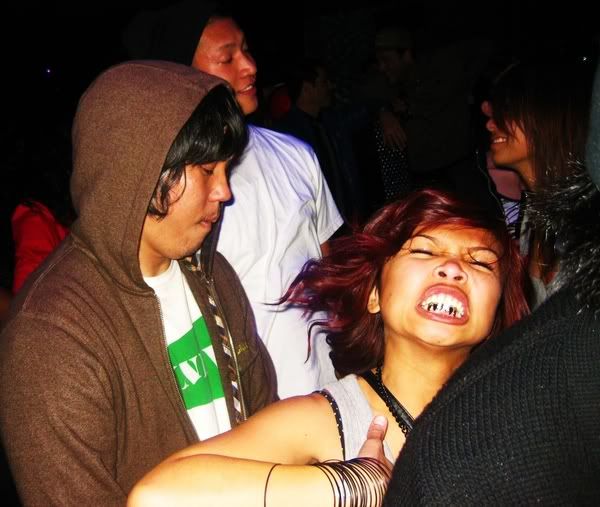 Supreme Mark (Blends SD).
Erwin's here too (bottom right).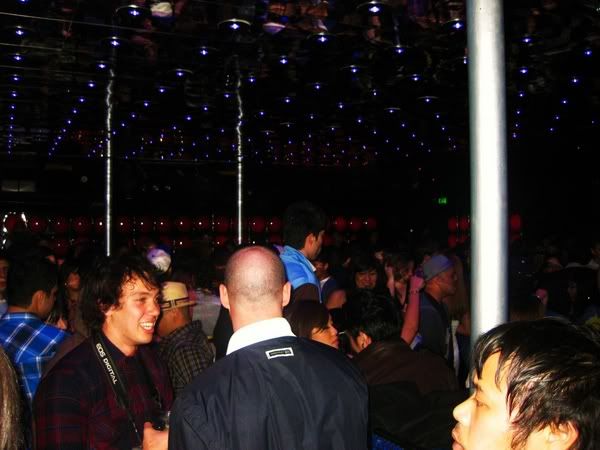 My real life fam, Sheryl. I keep running into her in LA and SD!
Annabelle (
xoxx
) again. Keep ya head up! We'll get through all this sh*t.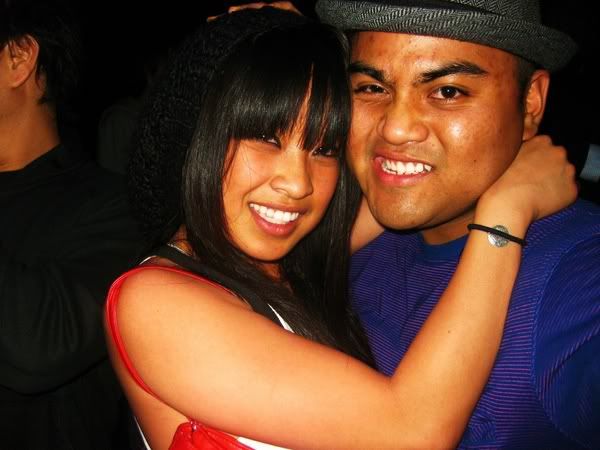 Nick Diamond (
Diamond Supply Co
) and Emily again. Where's my hat??
I had to cut out early (it's about 1:45am...) because I had work at 7:30am. FML! On my way out I caught Sam and fam chowing down on some dirty dags. I'm pretty jealous.
That was a crazy fun night. Much thanks to the Hellz family for having us there. So happy to see more of my SD peeps within the past week and also the random LAers. It didn't even matter that I got to bed at 3am and got only 3 hours of sleep. It was worth it. Spring has sprung. Be sure to check some of the other blogs for more pictures soon.
Peace! :)