So I made my second trip to San Francisco this past weekend to mainly check out the
NSB.org
sponsored
Dunkxchange
and hang with my buddy Jenn. I think I should go to SF more often. It was HELLA fun. (And for the next few posts, "hella" is going to be used obsessively. Don't like it? Move along then.) Thanks to my brother, Brian for driving me to the airport!
I got in around 4pm at SFO where Jenn and Alan picked me up. Chilled for a bit and then they dropped me off at Jaque's and Erwin's spot downtown on Oak and Octavia.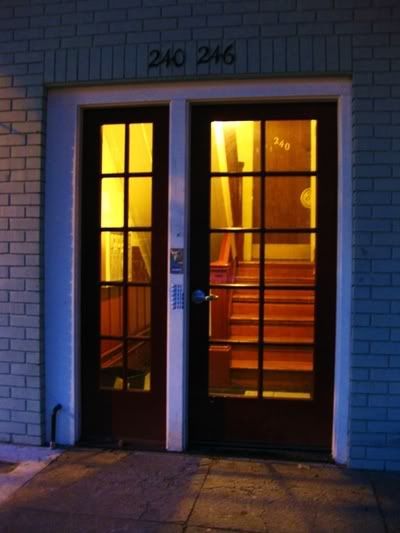 Shut
salami skateboard deck.
The living room and kitchen. I love your house Jaque. Let me move in.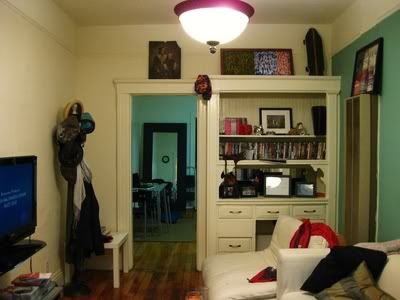 And a nice little outdoor patio area to chill.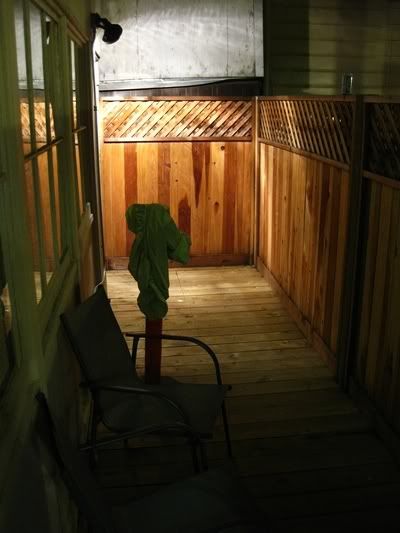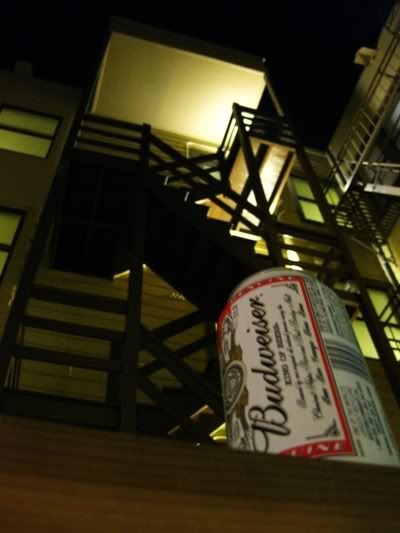 Jaque prepping a salmon dinner.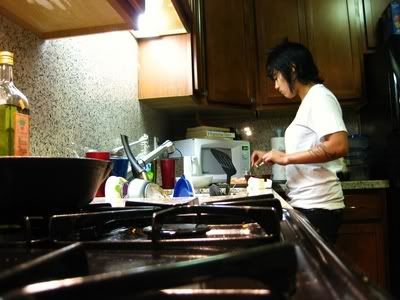 Took a walk around the corner to the market for some groceries. Walking around SF in the evening is sooo relaxing.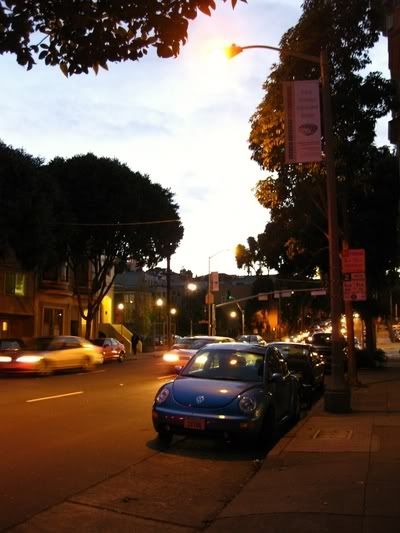 Erwin and his homies from
Goorin
. A really tough day at the office. Erwin was just going off.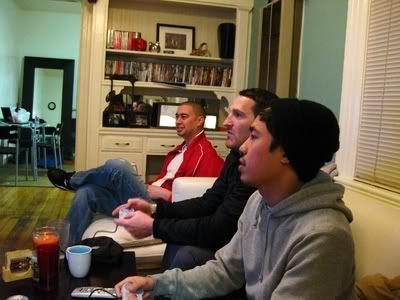 Nothing like some OG SF2THF to relieve some stress.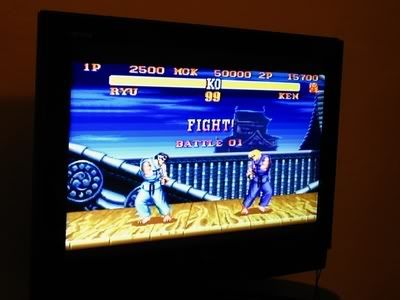 Jen made this awesome mango salsa from scratch. I couldn't stop eating this.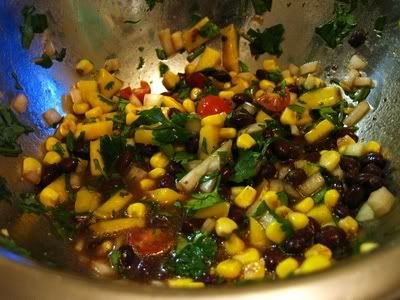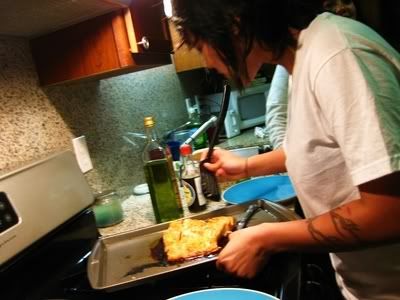 Pan-seared salmon and broccoli. I know I gave up meat for Lent, but I did make an exception for seafood/fish because I don't eat it at all really. Plus, I really needed some variety in my diet. This was so delicious.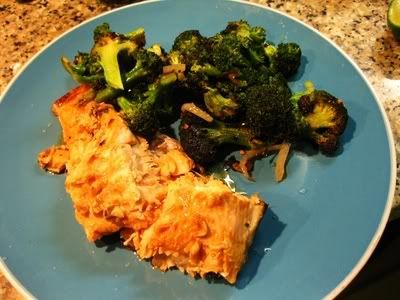 Enjoyed the company of Jaque and Jen for dinner. We just chilled, ate, watched some TV, and listened to the neighbors f*ck. Nice meeting you Jen! Thanks again Jaque for inviting me to your beautiful home.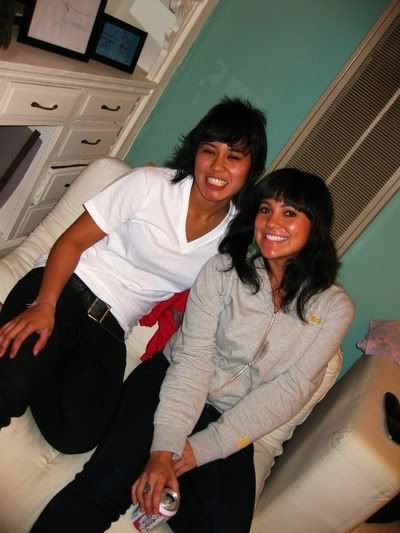 Jenn (maybe I should give all you Jens/Jenns different nicknames) and Alan picked me up to get ready to go out later. Played with her pup Trixie aka Niggie. RACISM!
She jumps hella high.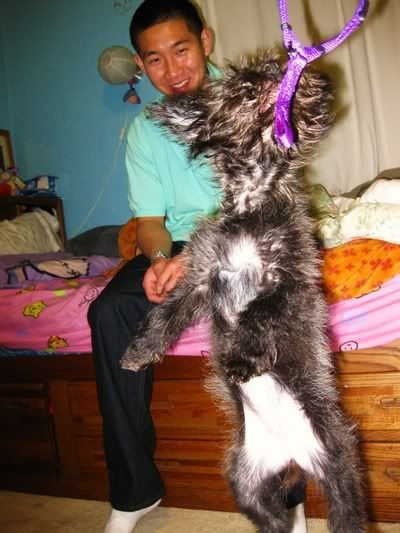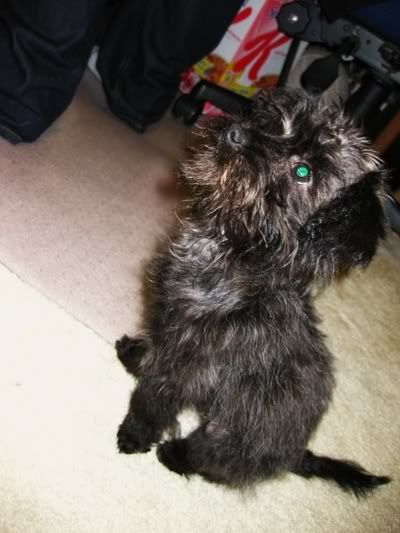 We got ready to go and headed out with Law and Laura. And NO I didn't believe Laura was huge. So foolish. We headed to Broadway and went to Impala which I guess is their typical Friday spot. Me and my gracious host Jenn (
NSB.org
)!
Law got the first round of Goose and cranberry chasers. Thanks Law!
Laura and Law.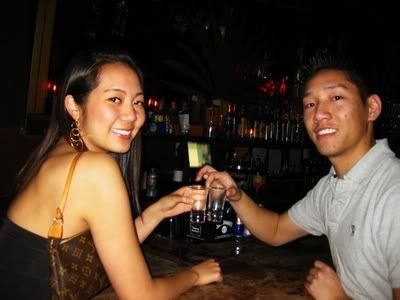 Alan and Law hella match.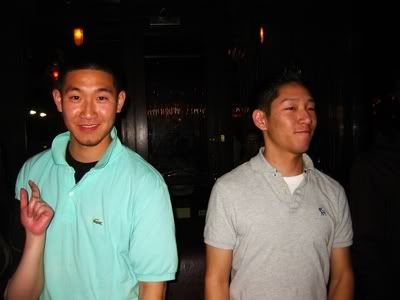 Impala was alright. The DJ was mediocre and I just wasn't into it I guess. Hit or miss with his selection. One thing that I greatly did enjoy though was how f*cking HYPHY they get out here. I've never actually witnessed it in person, and I didn't know they still did that sh*t. Alan started it and got the whole damn crowd going! It was amazing.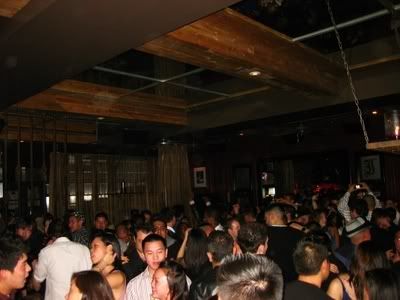 We left and went to Lucky Chances Casino aka LCs for some late night Filipino food.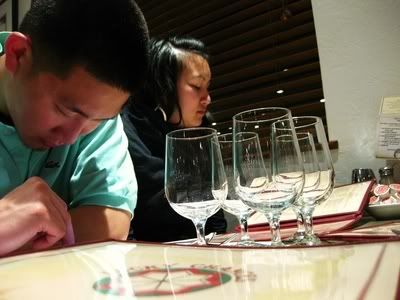 I wish I had one of these close to my house. I was bummed though because longsilog, eggs, and rice would have been hella good right now.
The service was pretty bad. I told them it was because they should have let me sit where they could see me, one of their people. Naptime.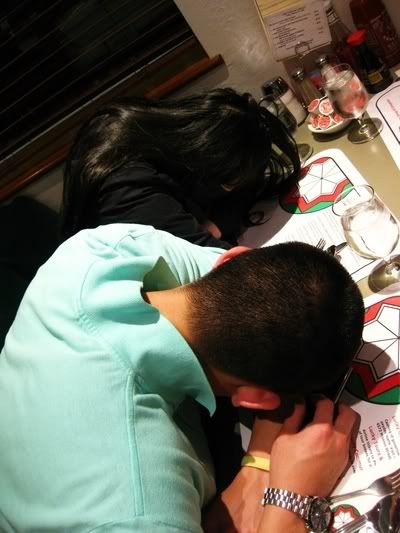 Hahahaha.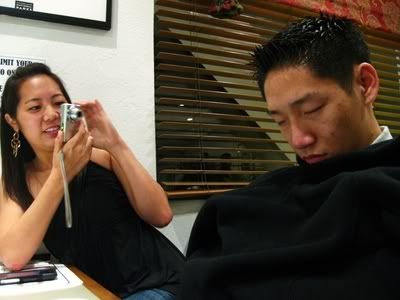 Highlight of the night was the ride home. After we dropped Alan off, Law took the wheel of Jenn's rental. On the freeway he pulled the e-brake and busted a 180. I wish I had a video of it. I was sitting on the back driver's side and thought we were gonna hit the curb and eat sh*t. Got my heartbeat going for sure.
For breakfast, Jenn's mom made me some ramen noodles with eggs and spinich. THANK YOU! This really hits the spot on a cold morning.
::cries::
Next post: DUNKXCHANGE!