After breakfast, Alan and Racine came by and we headed to the Dunkxchange. The
Dunkxchange
originated in Orange County nearly 4 years ago (right around the time I started collecting) and used to be held every month at Bar 330 in Brea and Incahoots in Fullerton. Since then, it's become almost a bi-weekly event carried out at different places in the US. It used to be a big hit in SoCal, but with the faltering economy and the oversaturation of the event (monthly was just too much) I haven't attended one in a while. Plus I had to show some love to my NorCal
NSB.org
heads and visit since they came to one down here about 2 years ago.
They do the Xchange BIG up there.
Thanks to Chip,
Rolo
, and Mando for some these pictures. All of the high quality pictures are courtesy of
dunksrnice.net
. Click on these for the larger version.
On the way to the event we spotted this billboard. Oh shit.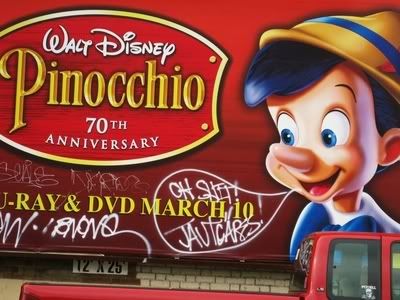 I didn't bring anything to sell. These are all Jenn's shoes. Hypebeast.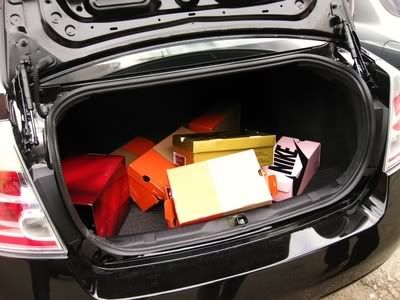 The line was hella long. We got there an hour late and there were still over 100 heads deep. We got VIP/Vendor status and bypassed these suckas.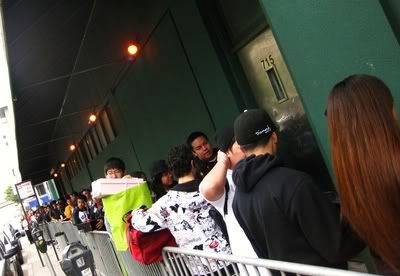 Represent.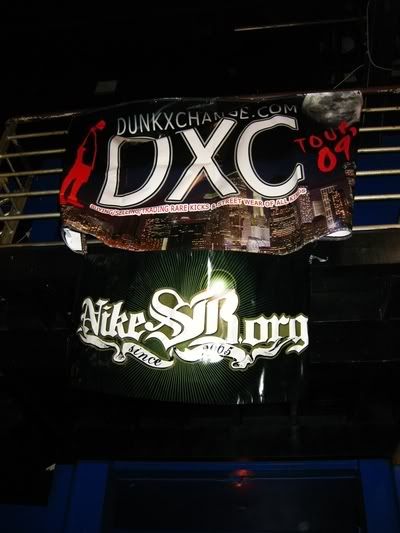 The
NSB.org
table had some heavy traffic. Chip and San sold hella pairs. I might buy these guys off Chipset.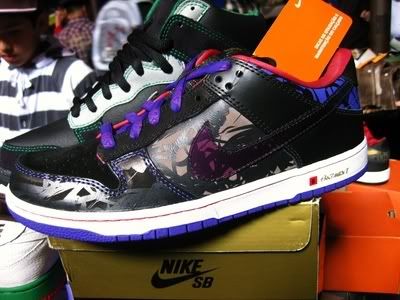 Chip, Jenn, and Freddy samples.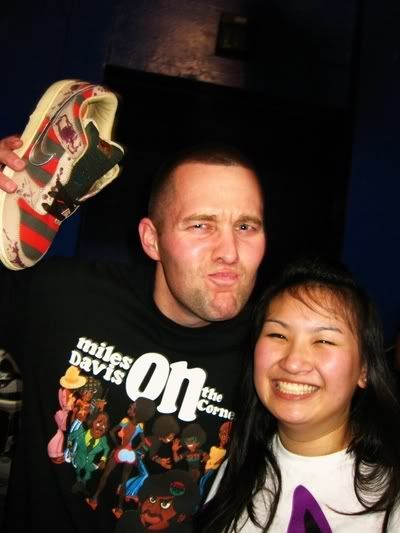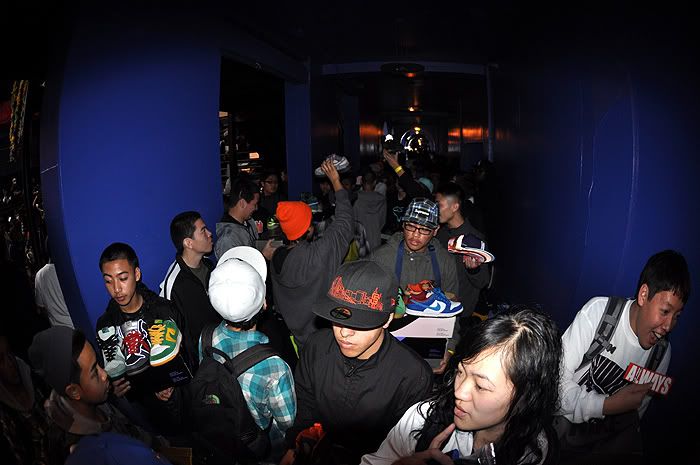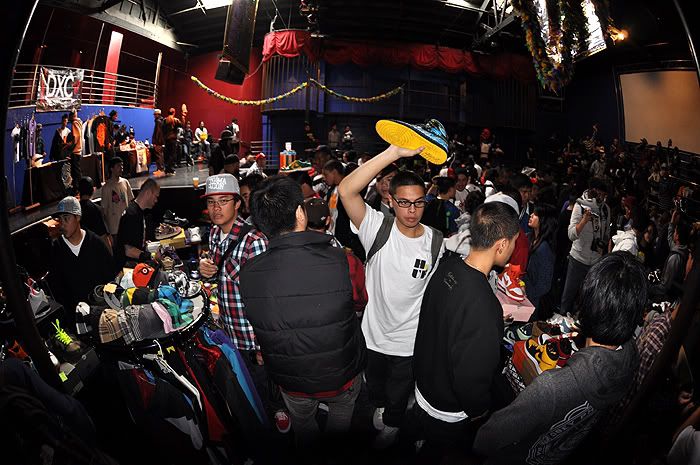 NSB.org
table.
Gumsoles was also in the house. Dude is a big time Ebayer and has over
1000 feedback
selling shoes and clothing. He was the dude who had his face completely covered with a hat, bandanna and sunglasses. He also had these Heaven's Gate Dunk Samples (
Google it
).
Don't know who this guy is, but he had a pair of Nike Air Yeezys. Just more evidence that they're actually coming out.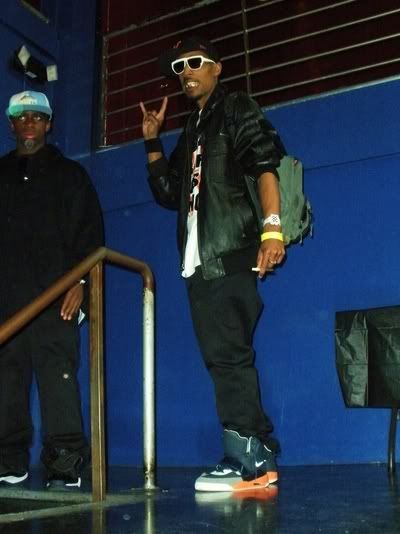 Racine & Jenn.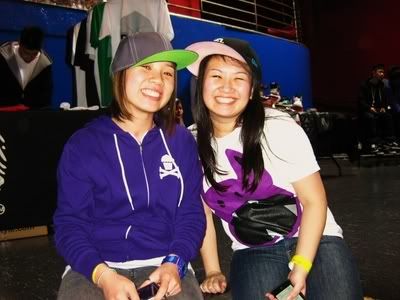 Alan selling his body. Whore!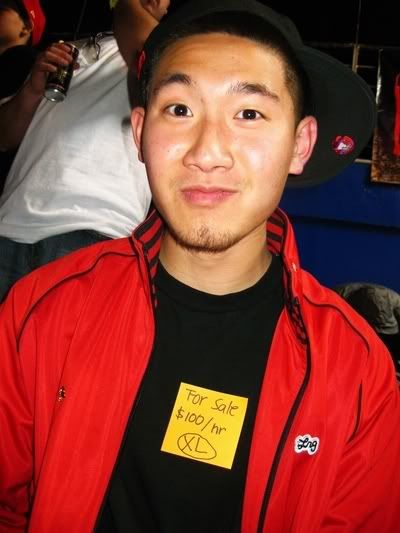 Jagerbombs courtesy of GregSkates. Red Bull doesn't count as soda does it?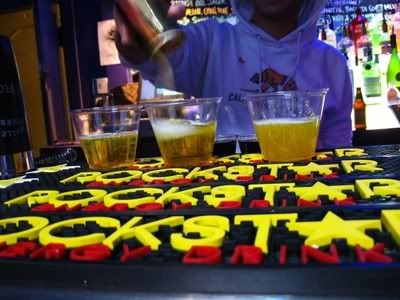 Throughout the show, they had a couple of giveaways. John (
Fully Laced
) giving some of his tees out from his Rah line.
Greg had to keep the beggars away from the table. Everytime a shirt was thrown, the crowd pushed up against our set.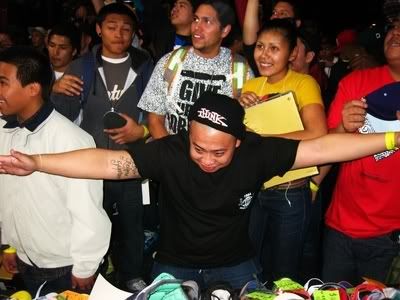 Jump ball!
I told you they do it BIG. Hella big.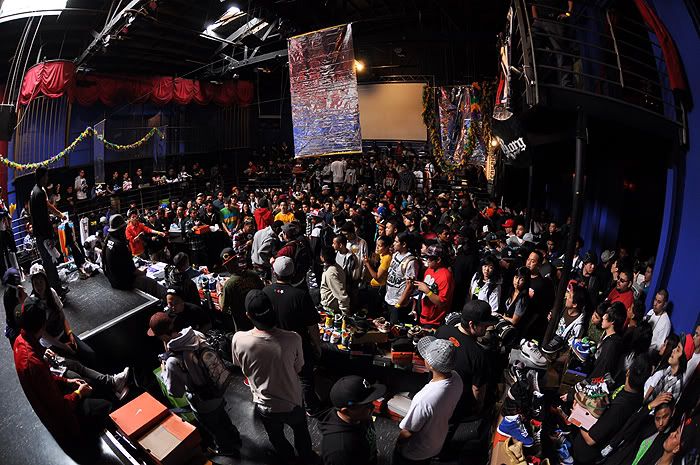 To spice it up a little, the MC called out the all the bboys for some free tees. Shot courtesy of Rolo (
dunksrnice.net
). Check the bottom of the post for a video.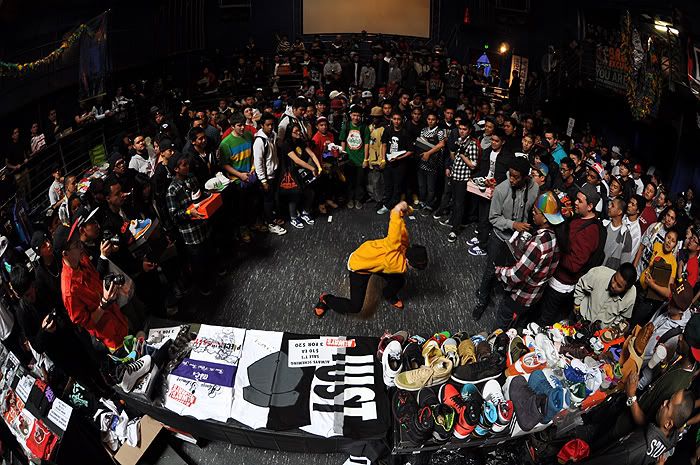 Meet some of the NSB fam. I've known Armando (San chito) for 3 years but this was the first time we've ever met in person. He has hella fitteds. But not my Evil Monito x Fitted Hawaii. Sucker. To spite me, he has started the "No Jomo" movement which is taking the forum by storm. Kids on there say it and don't even know I exist. Bastards!
Robfine aka The Ceo and Greg Skates aka The Loudest Dude at the DXC. Flossin some cash.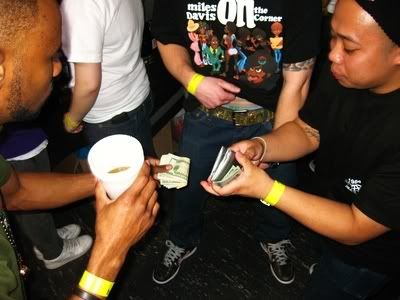 I think Chip wins though.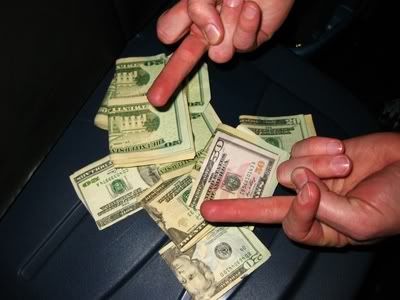 Rolo & Greg.
Tony (ynotkicks), Chip (Chip SB), and Jenn (Dork4Spork).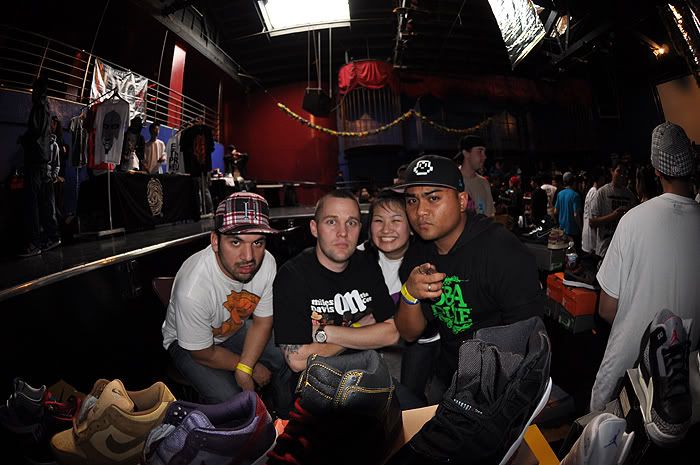 Take 2 with Armando (San).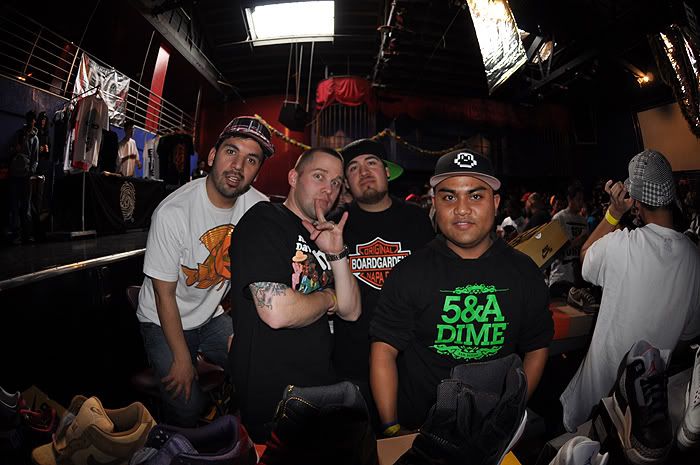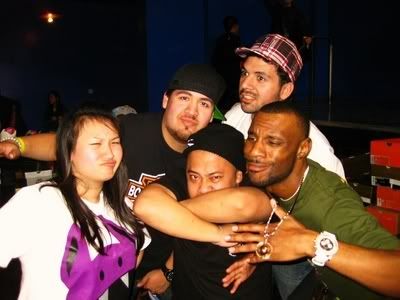 Special guest performance by Rappin'-4-Tay!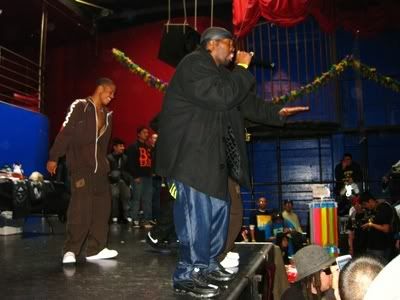 Greg and Armando are hella hyphy 24/7.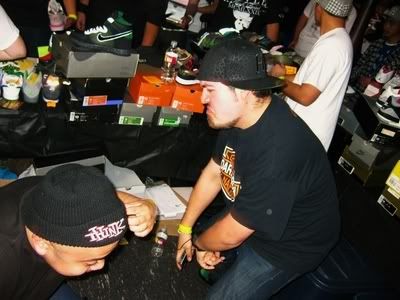 The sign-in sheet for
the forum
.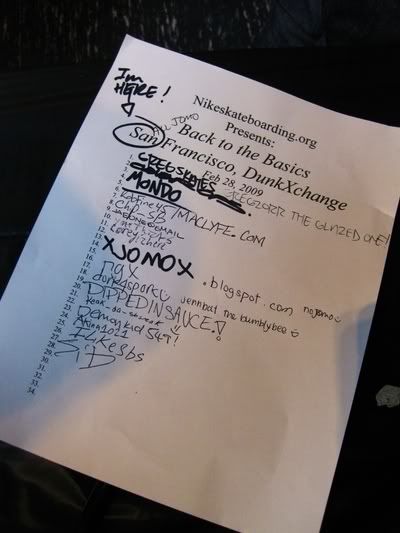 At the end there was a raffle for a pair of size 11 Nike Air Zoom Toki Luxes. Very nice.
Winnarrr!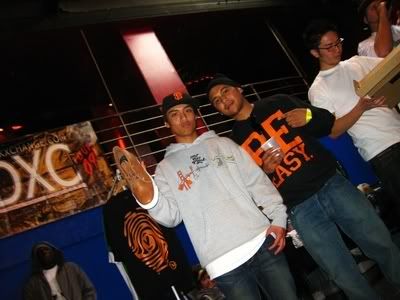 NSB.org
group picture. Left to right: Mando, Me, Armando, Tony, Greg, Chip, Jenn, Jeremy (the one and only sid), and Rob.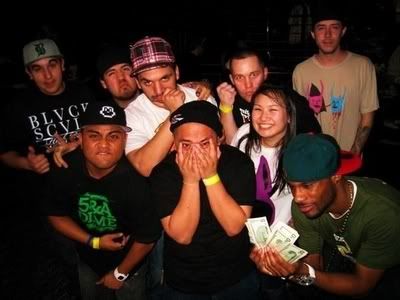 Alright seriously, no more for this dude.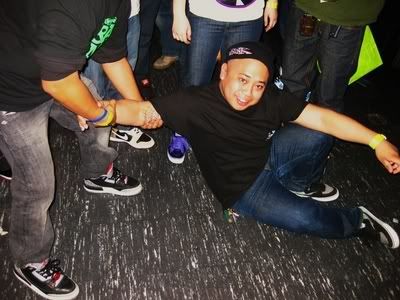 On my way out, one of Brian's friends, Tiffany, from UCI called me out. "Brian's brother! He told me to look for a hypebeast that looked like him...". Brian you bastard.
Alan, Jenn and Racine postin up.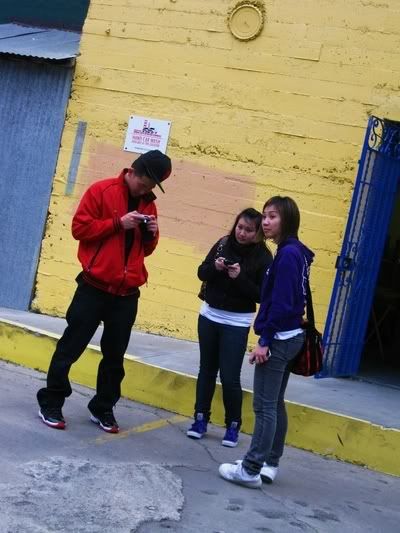 You know what it is...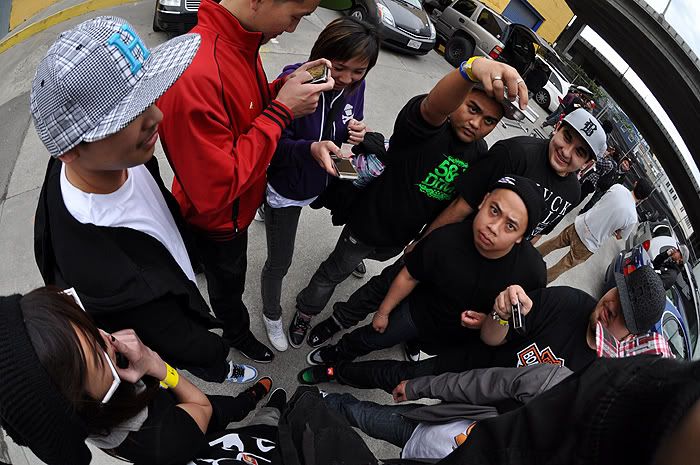 Shoe circle.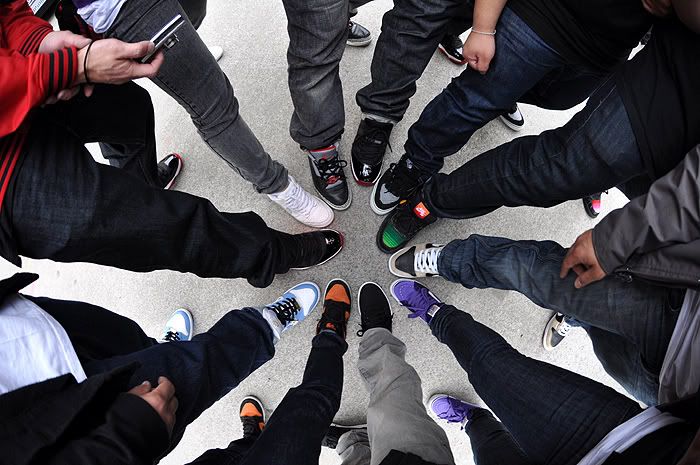 Here's the bboy exhibition as mentioned earlier. Peep Rob bustin' a move at the 2:10 mark.
It was great just choppin it up with the NSB fam. Good to meet each and every one of you. Jeremy's got some big plans for
the site
for 2009 so be on the lookout.
Now ya'll need to bring that hyphy sh*t and all your shoes for the 4-year Dunkxchange anniversary in July! Yadididida.
It's late. Part 3 of the trip gets posted tomorrow.