Another visit from the high and mighty Chip (
NSB.org
) from the Bay but this time here in San Diego. We did some random shopping downtown at the Levi's, Attic, Streetmachine, Commissary, Hustler Store, Active, Unsteady, Blends, and 5&A Dime. We didn't kill it so much this time
like we did in L.A. last weekend
, but that's because I've been tapped out and Chip's still got a whole week to check out SD.
Started out the morning with these two on their computers getting some work done. Toe-Knee finally got some updates on
his blog
going. Annabelle still hard at work.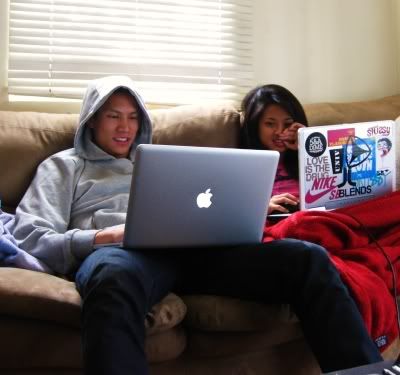 Picked up Chip at the Res Inn a few miles away and we get breakfast/lunch at Zanzibar Cafe in East Village. Chip got the omelette.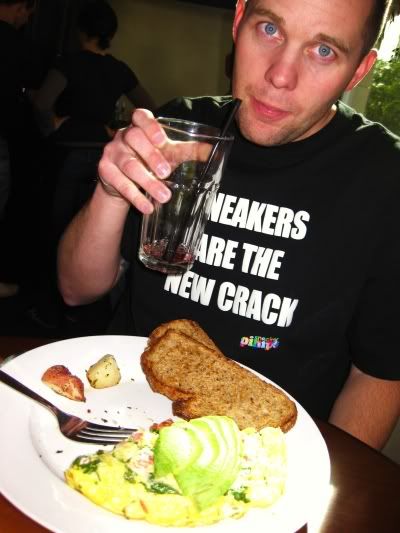 I got the smoked turkey and bacon panini. I got kinda lazy with the picture so sorry for the lack of detail.
After we checked the shops on 5th, we went to the Levi's store where they had a good sale going. Chip got a new pair of denim after Jamie's been talkin' some trash. He had to re-lace his denim forbes (
check the price
). Dude is burning up the spot wherever he goes.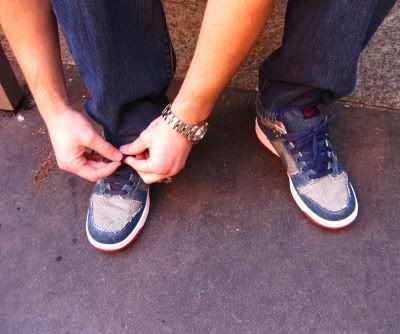 Headed over to Blends where I got some new AM1s for a sweet deal (thanks Edwin). And then we stopped at 5&A Dime. Daisy's gotten so much bigger since I last saw her. She becomes more ewok each and every day.
Gian and Josie behind a stack of 5&A Dime merchandise. I love you guys.
My man RJ. You jealous San??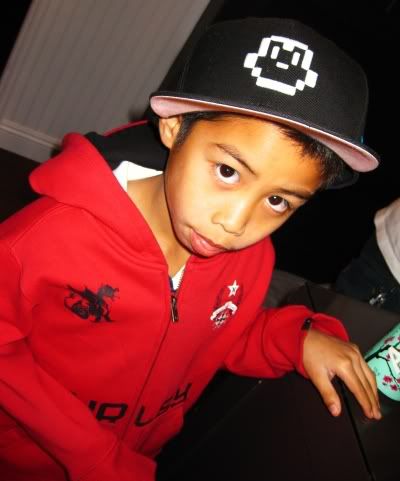 Then I dropped Chip off back at his hotel. Enjoy your stay here man. Don't forget to check out Phil's BBQ! Took a few shots on the way back to Bumsville.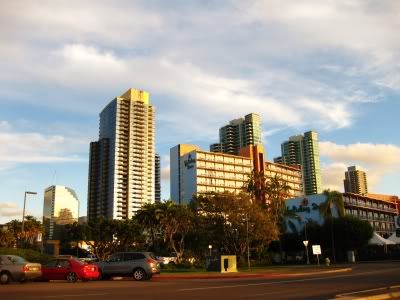 It had to be at least 5 hours since I was gone. I come back and these two fools are still in the exact same positions as before. This time with corn.
A quick nap is what everybody needs sometimes.
Irish kept my crotch pretty warm. Thanks dog.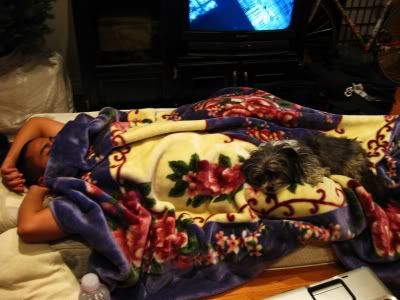 Yay for Annabelle putting the finishing touches on her design project and getting her dry mount on with Michelle. Huh?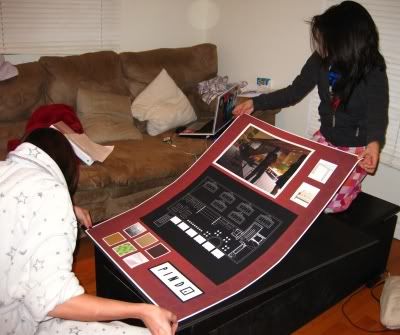 Despite her outward feelings, deep down she really loves these projects and using AUTOCAD. You got some weird middle fingers dude.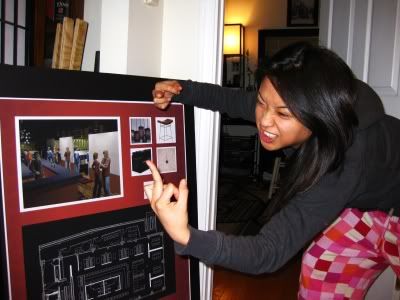 Stopped by 92113 to Erwin & Edwin's. I convinced Edwin to check out Slum Dog Millionaire. You'll like it or your money back.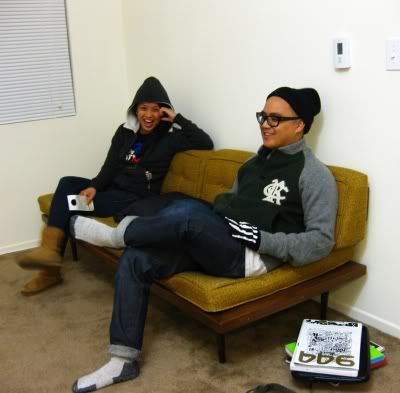 Finally a successful San Diego trip!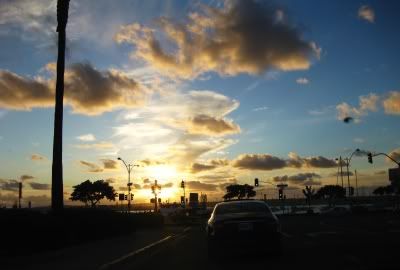 Yep. Good times.