After the Pacquiao fight we kicked it for a bit and watched some TV. These guys just finished taking the LSATs earlier that day and had a lot of... tension, to release.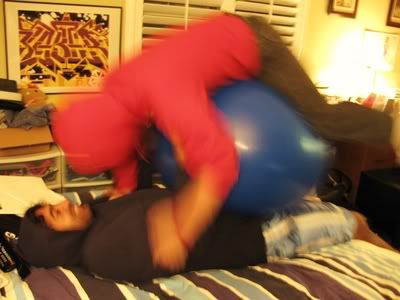 We headed to the Yardhouse in Brea for some drinks and nachos. Bruce also had a bad day because the BC Eagles aren't going to the Orange Bowl. Sorry dude. Don't worry. 2009 will be a great year for all of us! Bloods vs Crips.
While we were chillin, some Journey songs come on at Yardhouse. Stephen and I come up with the great idea to go karaoking in Garden Grove. I'm not sure what the literal translation is, but "Norebang" is karaoking in small private rooms. I haven't gone Norebanging in a while, and somehow, I think we ended up at the same place that me, Cesar, James, John Wu, and Cindy Kim ended up at about 4 or 5 years ago.
More tension releasing.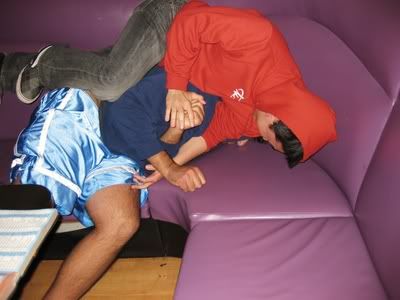 Hyori Lee. Oooh baby.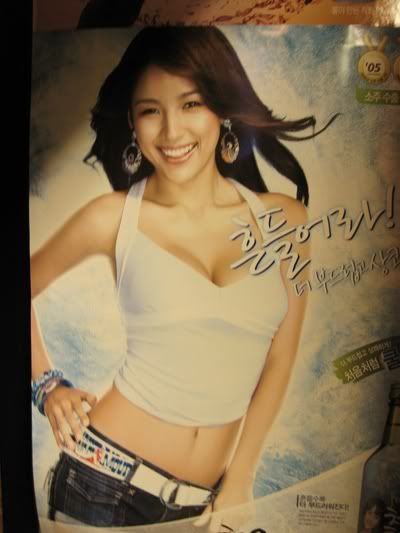 Our room. It felt kinda bootleg because the disco light wasn't working, so we used the regular house lights inside. We think it's because of the fact that none of us are Korean that we may have gotten taken.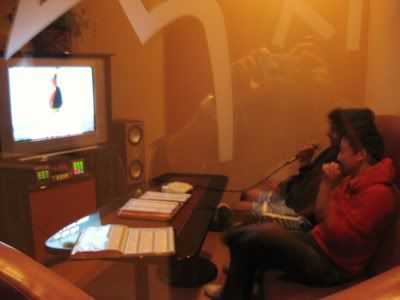 It also took us quite a while to figure out this damn menu. Freestyle rap?
It looks like these guys just got caught masturbating.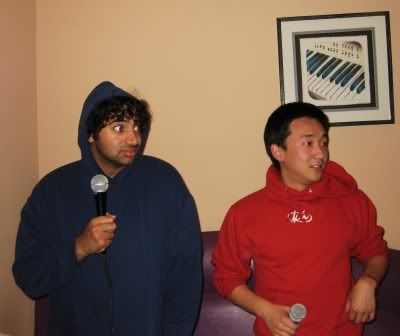 Good times. Next time, we hope to have more girls with us. 3 dudes singing alone in a private room isn't a good look.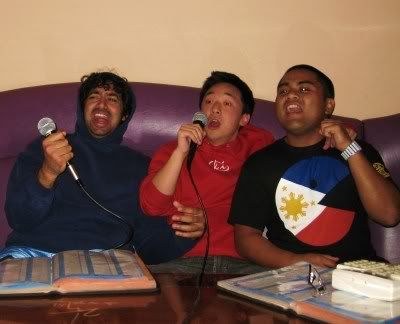 But at least we had a good time. Well at least Stephen and I did. Bruce was miserable.