I just can't stop wearing Vans these days.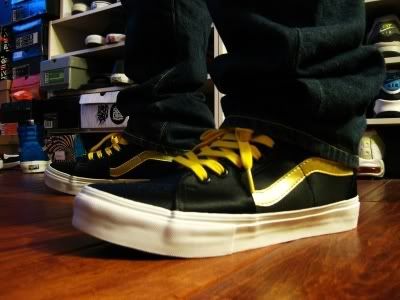 My friend Aeshna is back in town for a few days. I haven't seen her in almost 2 years! It was good seeing you all today!
We got a few drinks at the Yardhouse. Cactus coolers and Alaska Amber.
Stephen giving the most unmotivated toast.
As the night wore on, several others dropped by and we chilled until closing. Bruce, Jenny, Helen, Stephen.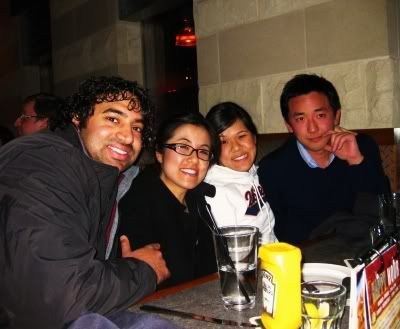 Savith, Aeshna, Michael, Sejal, myself.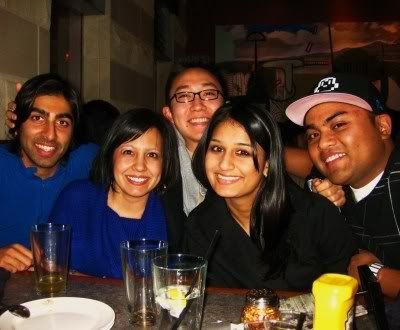 Aeshna's heading back up to NorCal tomorrow to visit family and the back to NY. She'll also be travelling throughout Israel, Dubai, and... I forgot, from February through June. Hopefully I get a chance to visit NY before you leave. Have a fun and safe trip Aesh!