Part 2 of
this post
, with some other upgrades.
Upgrade #1: After
the recent fires on our hill
, our parents thought it would be a good idea to fix up our gazebo in the backyard. No "before" pictures. Just this work in progress. The roof previously was weathered away and this new one will be more fire resistant.
Upgrade #2: Brian's new 17" Dell laptop came in today. It's a celebration bitches.
Hah. Look at my mom...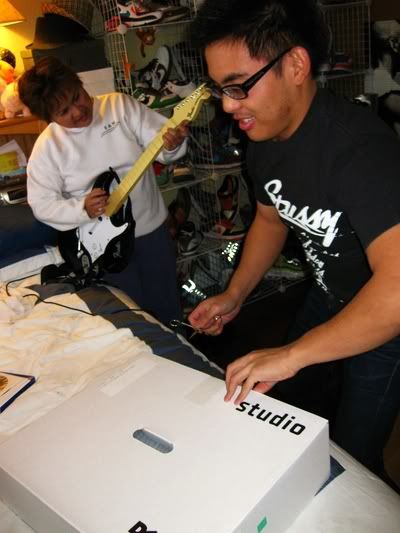 Congrats bro. Do you smell what The Rock is cookin?
Upgrade #3: New wallmount for my room. My dad's a regular Tim "the Toolman" Taylor.
Wahoo!!
Upgrade #4: An upgrade from my 32".
UGHHHH SON!!!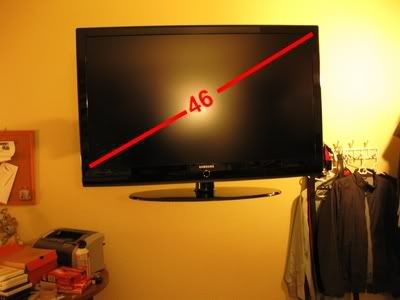 Oh baby. This looks good...
Like I said, what the f**k is a recession?
Let's go Pacman!