A little late on this. At work a bunch of the co-workers participated in the annual Thanksmas gift exchange. You basically pick a name at random, and you can spend up to $5 on one or many gifts.
My gift wasn't delivered when I got to my desk, so my team manager thought this would cheer me up. It didn't. Why would I buy myself flowers?!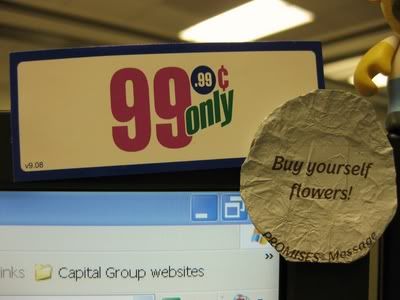 My gift was actually delivered after I left work! This was chosen at random, but you wouldn't have guessed it by looking at all my toys at my desk.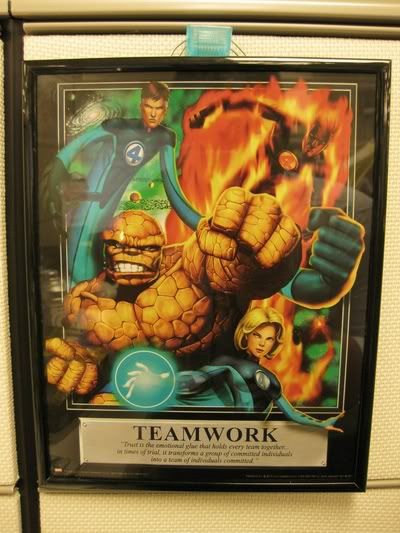 Teamwork.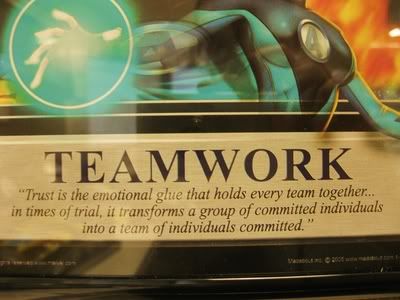 To be honest, I'm more of an X-Men kinda kid. But this will do. Thanks Rhonda!