Forgot to post this with the UCSD post.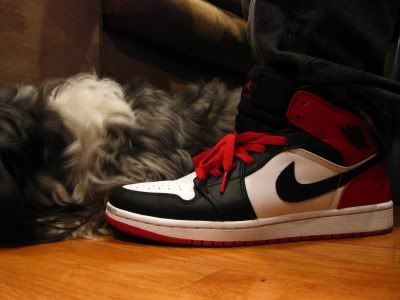 Spending the weekend at Bumsville is always a good time. It's like living in college again. Here are some of the basic "nothing's going on" pictures from B-ville. First the mini Christmas tree. It's so perfect.
No tree is complete without KY Jelly ornaments.
This pumpkin's been here since October. It was never carved for Halloween, so why put it to waste?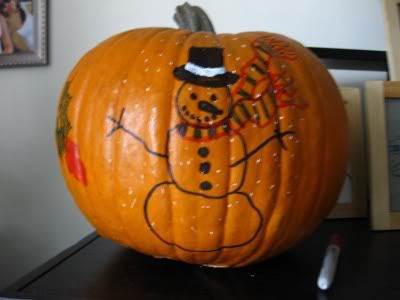 The beast, Irish.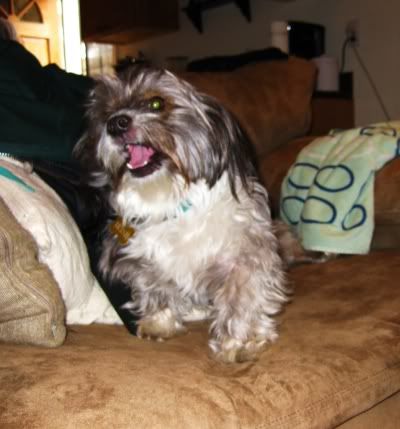 The princess, Meya.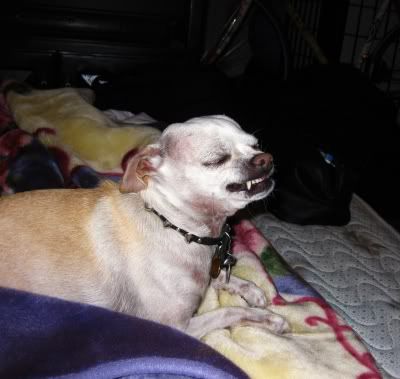 After a night of boozin' with a messy ending, Annabelle gets back to work on her final project due Monday. You look so beautiful in the morning(?) Super focused or super pissed?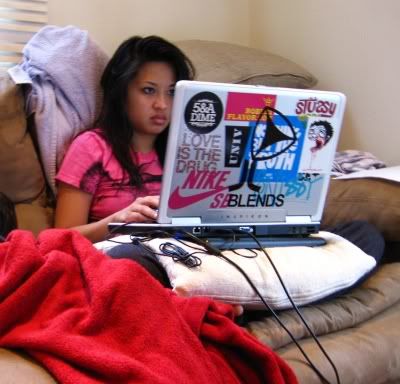 Her computer froze. Super pissed!
Michelle's hidden talent: balloon animals!! I love the way she pumps the pump.
Another one for the collection. Super chubs. HAHAHHAHA JK Terry!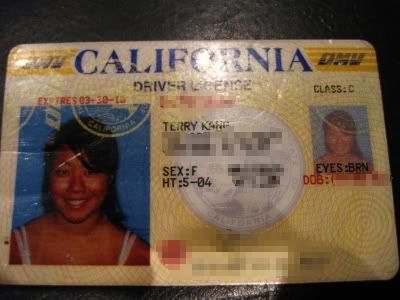 Toe-Knee and Meghan on their way to a company party.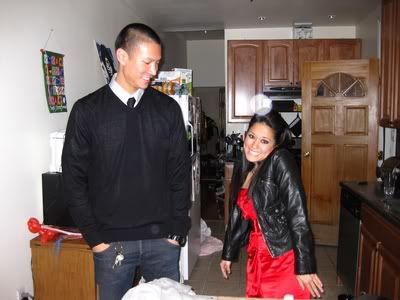 Prom steeze!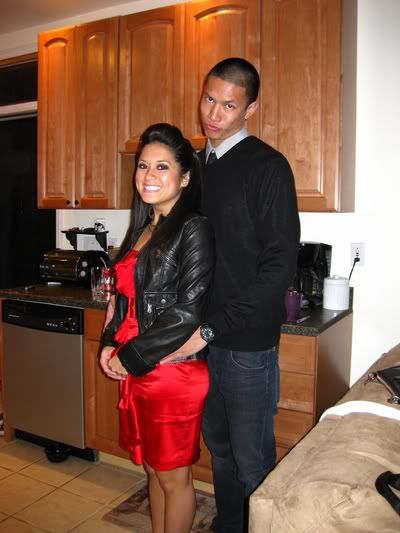 Leo dropped by as well. Posing in front of the tree. Nice face Megs.
Not blogged: spent the night at Bumsville chilling. Stepped out for a few hours to kick it with Kyrie peeps at Jeff's apartment. Good times. Again.