First off, happy 25th birthdays to Kevin (Dec 18) and Justin (Dec 19). Wish you guys were around to hang out. I owe you both a drink.
Friday night a few of us went up to L.A. to celebrate Diana's 25th. Before we left though, we grabbed a bite to eat locally at Felix's which is home to the best Cuban/Spanish food in town.
The crew from Anaheim: myself, Tunde (WELCOME HOME BIATCH!), James, Channy, Laila. Laila you're so white.
Felix's is located at the Orange Circle where they put up some lovely holiday decorations.
After a short wait we're seated and place our orders. Everyone loves to play with the iPhone.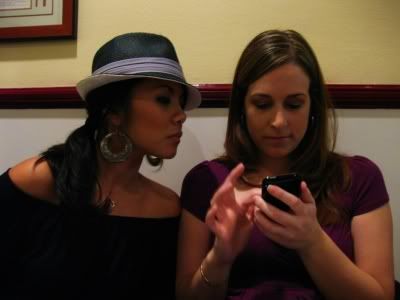 James's new facebook pic.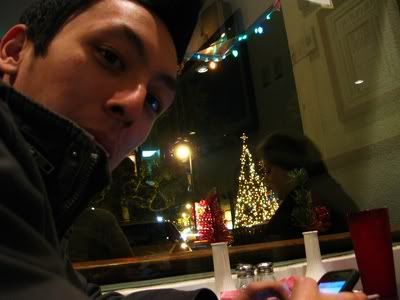 The Darkness landed from Conneticuit the other night and will be in town until mid Janruary. Good to see you man. We got a lot of catching up to do.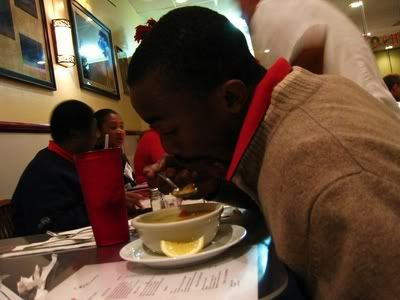 My dinner: beef fajitas with rice. I was already full after a few bites. The beef was seasoned just right with simple salt and pepper to taste. The pan fried tomatoes, bell peppers, and onions were a great bonus. As were the fried plantains.
Desert: Tres leches. Basically a buttermilk cake with cream on top and lightly soaked in another cream making it cool, moist, and rich in flavor.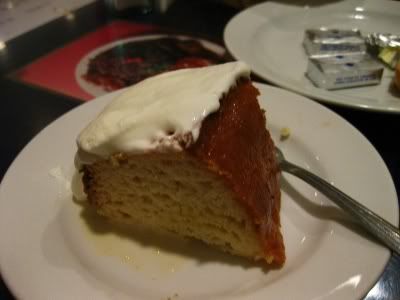 Then we made the trip up to Busby's in L.A. which was like a bar/lounge/gameroom/club. It was pretty chill. I didn't take too many pictures because my camera is low on battery and I can't seem to find my charger (the end of my blog???). Some of the groups that showed up were Vic's girlfriend and friends from L.A. and some of the old Esperanza crew (Crystal, Christine, Eunice & Naomi it was good seeing you gals!).
Birthday girl and Nikki.
Nikki was bloodin' out too!
Hey what the hell!?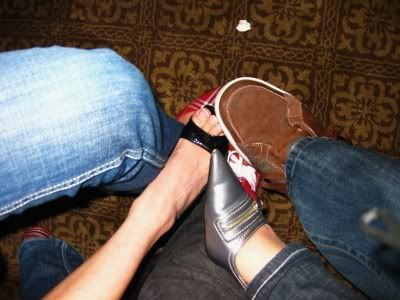 Diana's friends from PT school. It's so much easier meeting and getting to know you guys in smaller groups.
Ballin! James not so much. Finish school man. And get a job. So you can afford these things.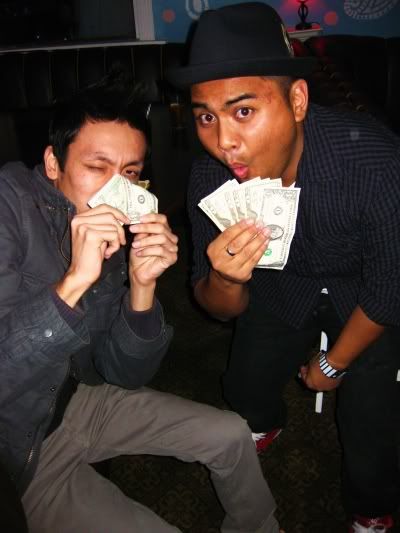 Channy and I definitely had the best hats in the house. We were turnin heads left and right. So fly!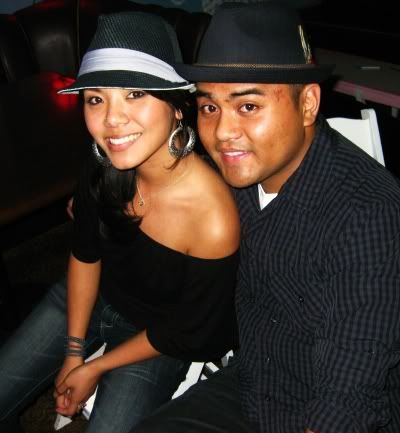 The Canyon High School group pic: Tunde, Vic, me, Channy, Laura, Diana, Laila, James.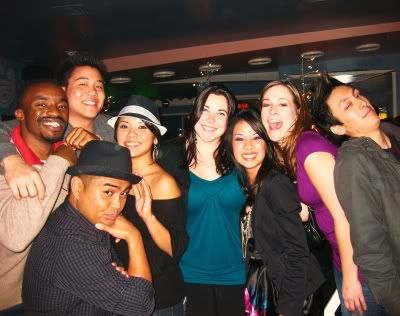 Happy birthday Di. You're so old...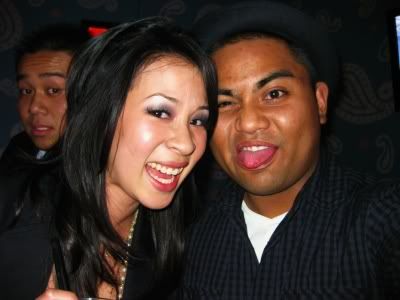 Be sure to check out
James's blog
in a week (lagger) as he should have more pictures from the event as well as a very embarassing video...
And in other news, I shipped out my NSB.org Secret Santa gift today. You better like your stuff bitch.