Yesterday we had a bunch of our family over to watch the Oscar De La Hoya/Manny Pacquiao fight.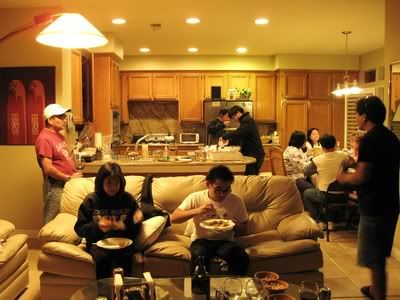 Bruce and Stephen dropped by as well after a long day with the LSAT.
The whole family watched in suspense of the fight. I was standing in the back jumping up and down. Manny's footwork was on point. "Duck and straight" was the strategy.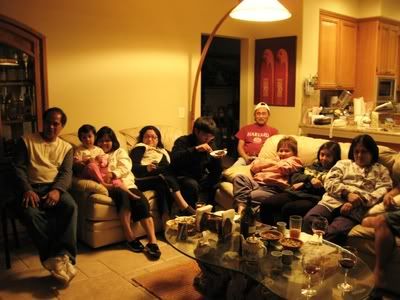 DING DING DING.
It wasn't much of a fight. Golden Boy only had 1 or maybe 2 good sequences of shots at Pacman, but overall it was completely one-sided. Check out the stats.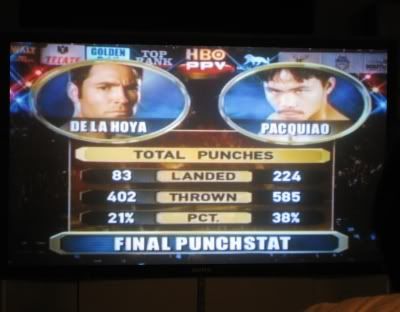 Here are some shots courtesy of
ESPN.com
and the Associated Press. Here DLH takes an uppercut from Pacquiao. He looks so happy. And I need to get one of those Philippine Flag mouthguards.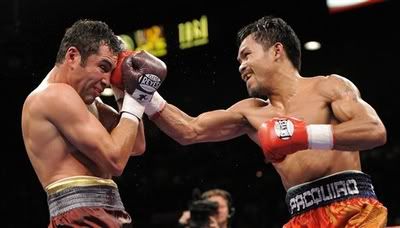 "OMGz HE'S SO FAST!"
The fight is called off at the end of the eigth. Bummed.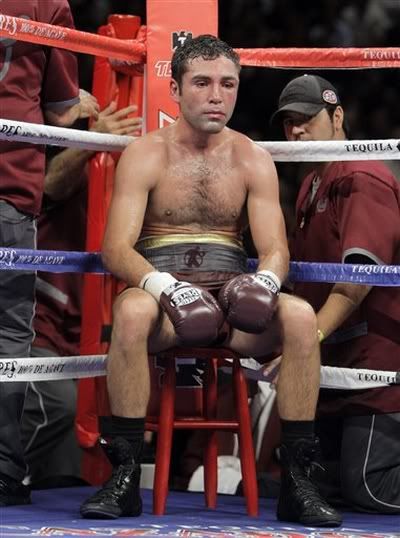 Winner. The Mexicutioner. He looks like he just had a light workout.
Another victory for the Philippines! The People's Champ prevails.
Who wants to grow a Pacquiao 'stache and goatee?!