Thursday night a majority of my training group from work (whom I've known for almost 2 years now!) got together for the holidays to enjoy some drinks and each other's company. We all work on different teams now, so we don't get the opportunity to get together like this often anymore. (Wow was
this
really the last time??) Many thanks to Yvonne and her mom for being such great hostesses and allowing us to use their house.
The spread: cheese, crackers, deli meat, spinach dip, homemade mac n cheese, wines and other various drinks.
Peter serenaded the group with some old school lounge tunes. The boy can sing I tell ya.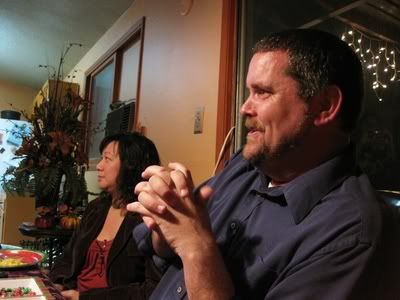 Actin' foolish.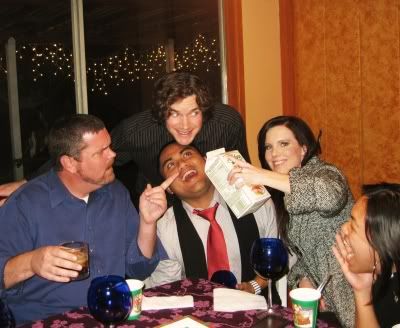 Lizel and I never had egg nog before. I haven't really been missing much...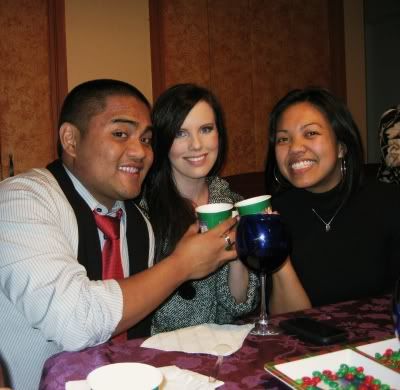 Blake and I are the most gangsta dudes at work. I didn't know we were doing our hardcore faces. Whoops.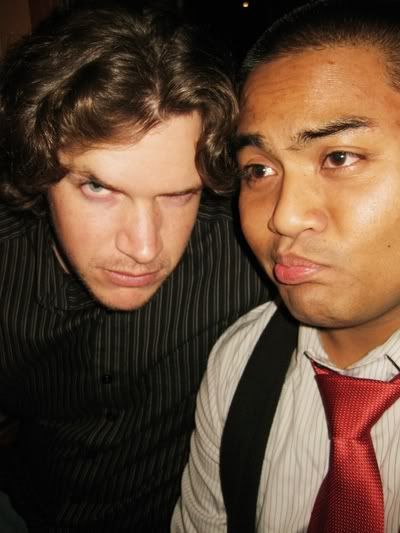 Lizel and I started on the very same day as progressive hires. To say we get along well is an understatement. Homegirl for life!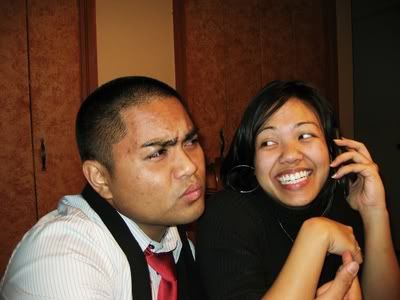 Take two. Love ya!
The newly weds Verna and Phil.
Peter and I playing with some new toys.
At the end of the night we each got a random white elephant gift provided by Yvonne, Rosalba, and Verna.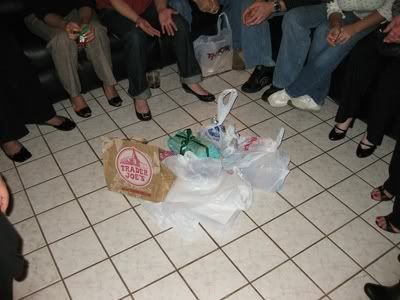 I got coloring stuff! What's with my glass eye??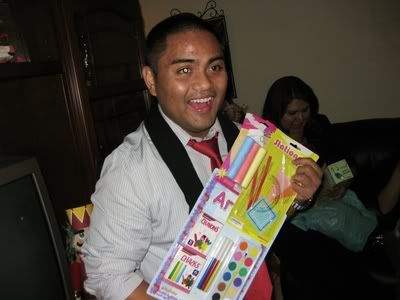 Lizel got chocolate in a snowman container. Verna got
Elf
! Jealous!
Peter got... a sword. "What the F**K am I supposed to do with this thing?" -Peter.
Casso got a Barry Manilow CD. Yvonne's mom got a picture frame.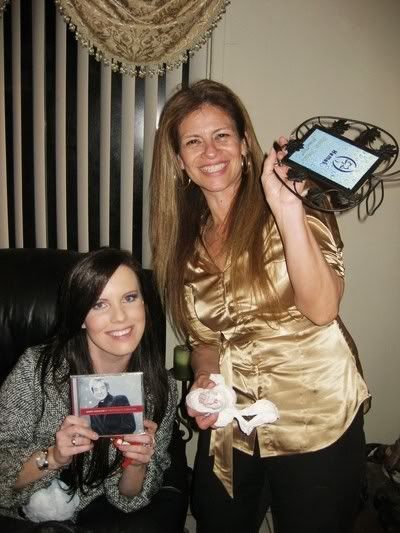 Blake got.... me.
Goofy group picture!
Fun times indeed. We're hoping to plan Solvang Trip Pt 2.
Goodnight Blake.