I got Friday off from work for Good Friday. Hey I'll take what I can! So on Thursday I went down to San Diego to kick it with whomever was around. Most of the time was spent at 5&A Dime, helping out at the shop. Thursday night I grabbed a quick bite to eat with the homie, Brandon at the new Thai restaurant next to Blends. I forgot what it was called. Something like "J-Kwon's" (not the rapper).
Brandeezy
and I got to catch up a little bit on what's what in our lives. He's about to turn 21 next month! About time dude. Times are tough right now. Steezeburger right here has some ideas.
Tofu pad thai. This was surprisingly good, considering this spot is pretty new and was previously a sushi spot (which was previously a pizza spot). They need to spice up the ambiance though.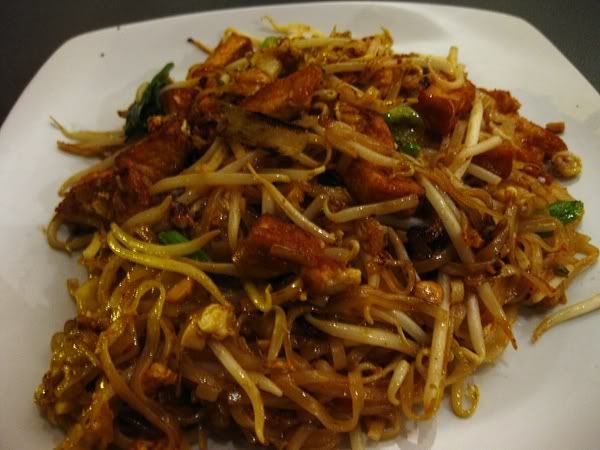 We were gonna go knock some balls at the cages with Joe Iggy, but he flaked. So we just went to the driving range to knock some balls around anyway. Brandon's pretty good. Check out that frame by frame form. PERFECT!
250+ feet. Easy like Sunday morning.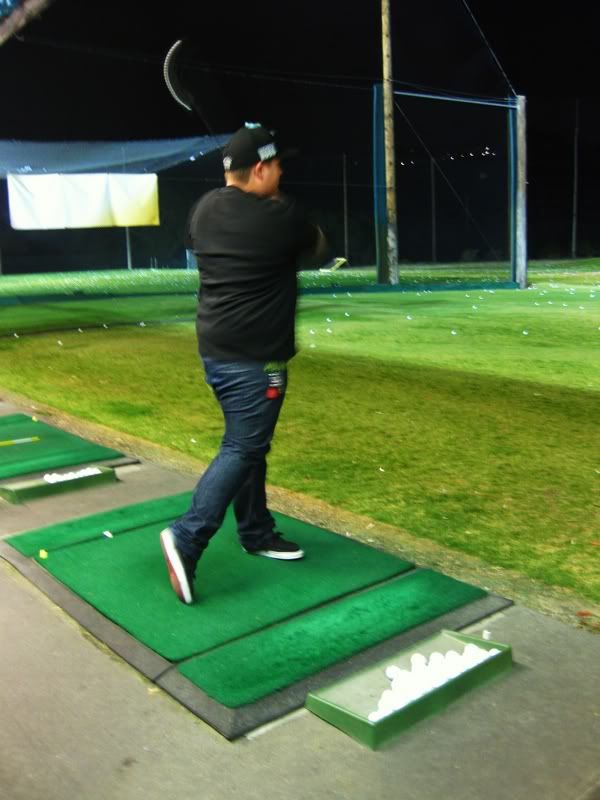 I don't go to the driving range much but I'm starting to get the right form thanks to Brandon.
Brandon's still too young to go to the bars and clubs. I hit up U-31 for 80's/90's night. I met up with Julz, Klev, Judy, Edric, and Dom. Check
Judy's
and
Edric's
blogs for some pictures (eventually... I hope...).
We hit up some spot in Hillcrest (across from Hong Kongs) for some late night Thai food. Curry and rice! This was excellent as well. The rice was also shaped into a heart. Bonus.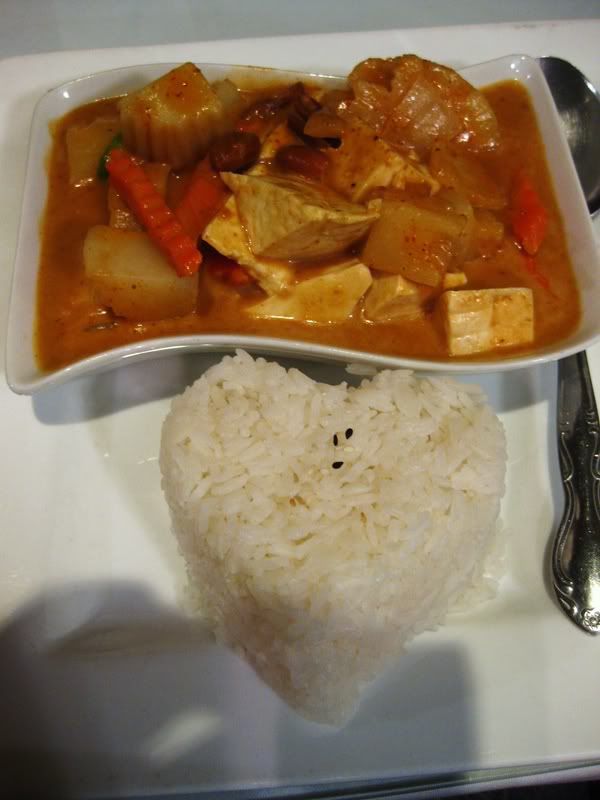 Kevin, Noriza, and Jeremy of the
F*CK YOUR SET
...set. I can't believe this was the first time I've met Kevin and Jeremy. These guys read my blog? Damn. Hit me up next time you're in OC!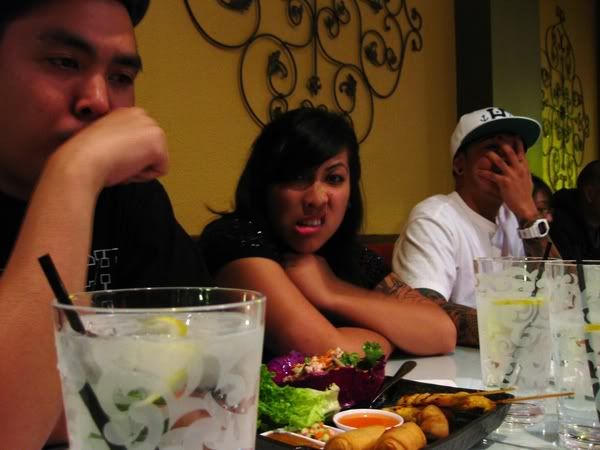 Julz
had a pretty good night: he had a gig, got paid (and then paid for dinner), and got free drinks all night. His night was so good, he couldn't contain himself. Stick to a #2 and away from a #5 on the spiciness next time.
The next day I had no agenda for the day. Grabbed lunch with Julz at... Thai Time on Broadway. YAY MORE THAI FOOD! Julz was feelin' like sh*t the next day.
Garlic pepper mock chicken. This tasted like crap. Fail.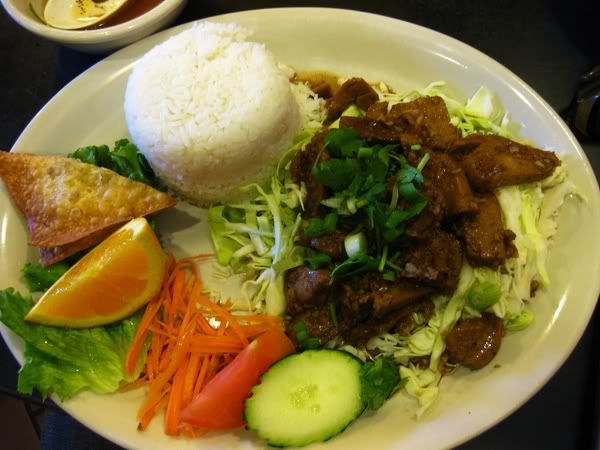 After lunch we kicked it at
5&A Dime
. A beautiful day in San Diego!
I floated in between the shop and offices during the day. They're conducting interviews for web, store, and video interns. I was going to conduct one myself, but Marcus was a no-show. FAIL.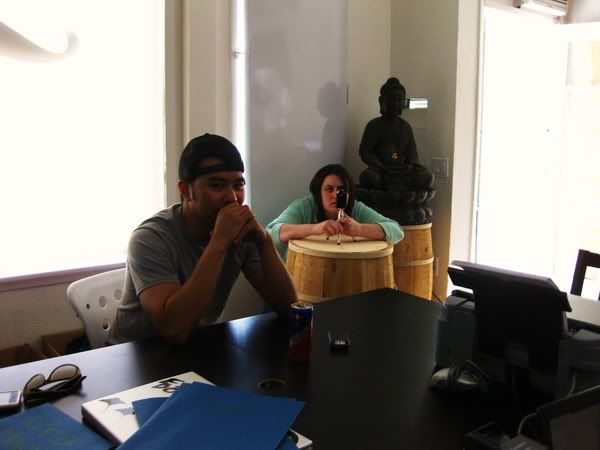 BEAT FREAKS!
Roxy is a caged bird.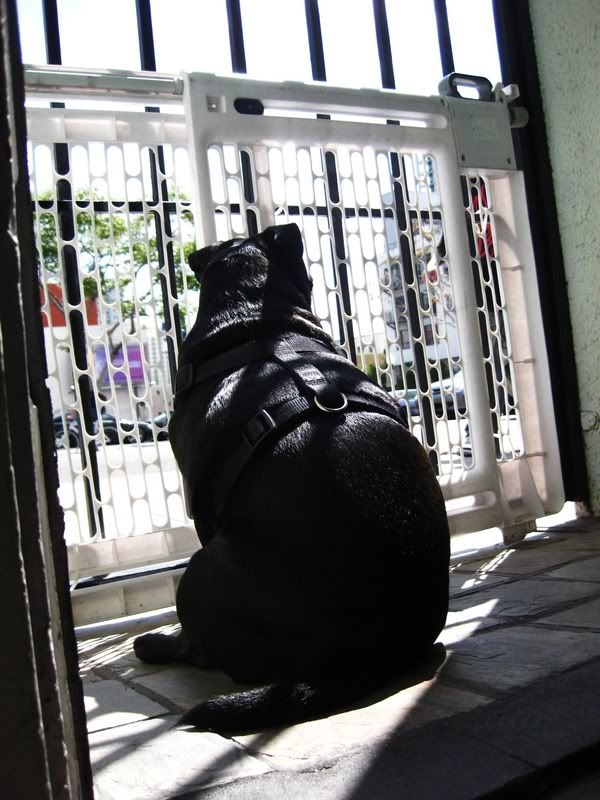 BE FREE! I took this gal for a walk around the block. One day I hope to have my own pup.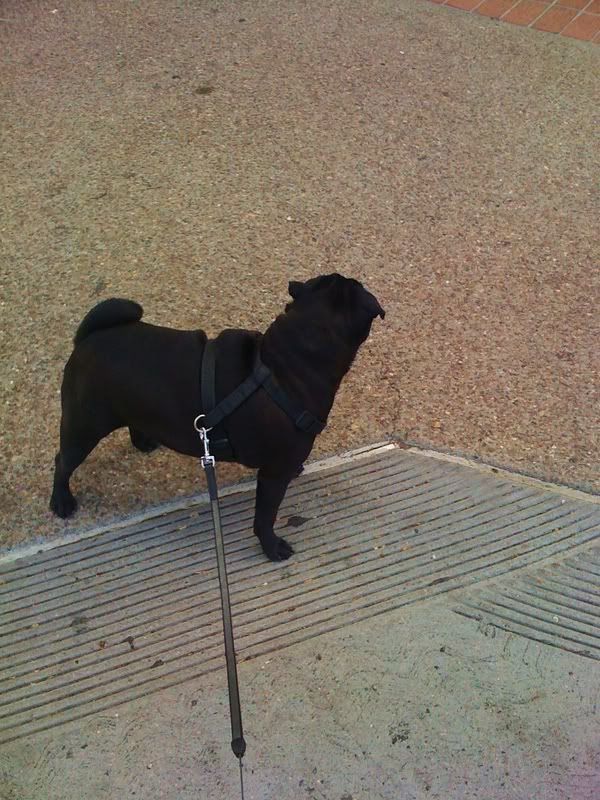 The
Male Model
at work. Veins. No tattoos.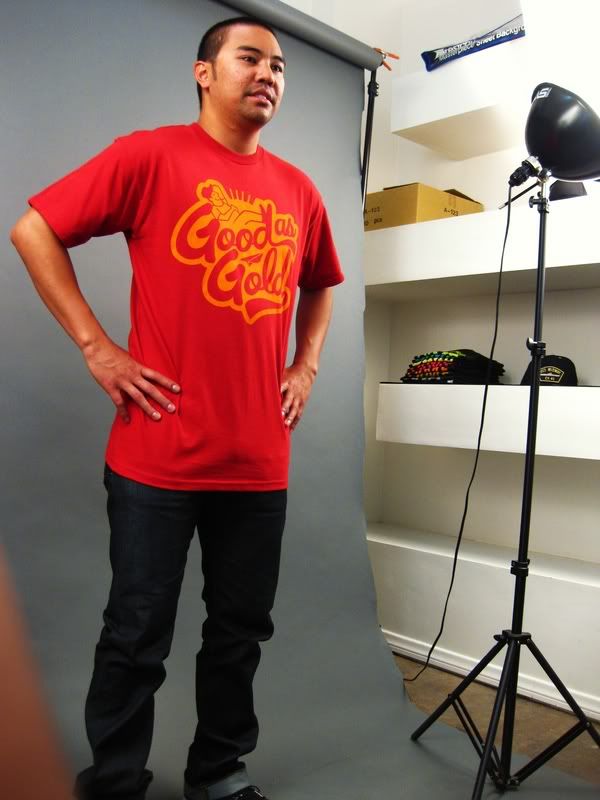 Jay & Roxy's ventriloquist act. Not so good.
Black Sushi is all tuckered out.
Chill times in San Diego. More from the next night soon.