Tuesday night (yeah I'm lagging) I made a trip up to LA to support the homie Diz Gibran's new album release under the Crooks & Castles label. I remember meeting the dude when he was at the shop for Agenda weekend with Diamond and TBG. Since then, he's gone back to his passion in hip-hop and put together a great album with his producer, Moonshine. Some of the homies from 5&A Dime came up from San Diego to visit. The scene wasn't for us though, and we posted up outside most of the night.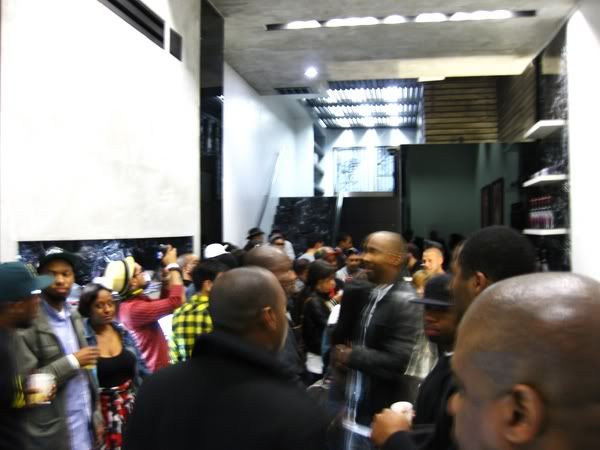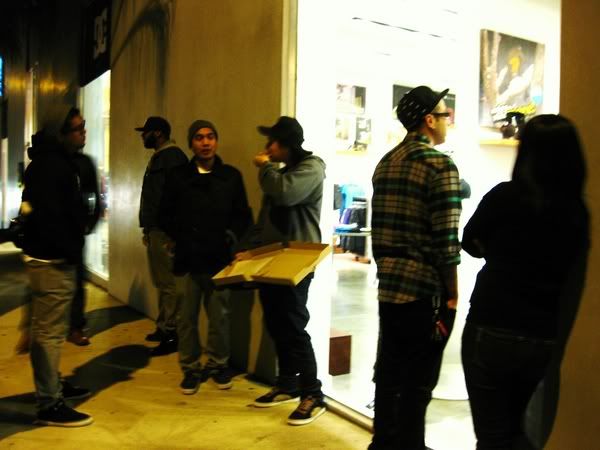 I didn't take any pictures, so I'm borrowing the pictures and captions from the
5&A Dime Blog
. Author: Bilbo Bloggins:
This blog was probably one of the best blogs I ever wrote but I forgot to hit save and the stupid ass internet went down. So now you guys get this... sorry.

We went to LA last night in support of Diz Gilbran's latest record release entitled "Soon You'll Understand" and there was a listening party held at the Crooks store. Only a little bit of rain and some shitty southern cali driving stood in the way of us making it into this event.



Well, the door girls stood in the way actually.



By 8:30 the place was already full.



The man of the hour Diz Gibran.



Mega (Blvck Scvle) x Jay Dread (5&A Dime).



Dennis (Crooks & Castles).



Moonshine x Bam (Hellz Bellz). Moonshine was in charge of the production on the album.



Mink (Hellz Bellz).



Jomo (NSB) x Mark Marcelo (Mindz Alike) x Garvin Ha (5Dtv).



Mark x Suzie (5&A Dime).



Lanie (Hellz Bellz) I'm pretty sure we were talking about Twilight.



Garvin x EdROC (5&A Dime).



Left our mark on the Bape shop on the way out of town.

The album is a definite download. You can listen to the album stream on their website and also download it
HERE
. Congratulations Diz!